Socially critical artists join roster of future National Artists
New batch of National Artists includes Kidlat Tahimik, Francisco Mañosa, and Ryan Cayabyab, among others
Oct 23, 2018
We have come far from the days when patronage of the arts was just another political weapon to make the government look good.
We wrote in a previous article how in the 1970s, some politicians painted themselves as supporters of the arts to just push their own agenda (READ: Stop saying that artists thrived during martial law). It was also during this time when the first few rosters of the Order of the National Artists of the Philippines (previously called the National Artists Award) was given, but only to those who were forced to stay silent and complicit with the government.
But we won't be expecting anything like this for this year, at least with Malacañang's initial list of Order of the National Artist recipients.
In a Twitter thread by Inquirer Lifestyle Arts and Books editor Lito Zulueta, he reported that Malacañang will be awarding Francisco "Bobby" Mañosa for architecture, Kidlat Tahimik for cinema, Ramon Muzones and Resil Mojares for Literature, Larry Alcala for visual arts, Amelia Lapeña-Bonifacio for Theater, and Ryan Cayabyab for Music.
Malacanang set to name new batch of National Artists this week: Francisco Manosa for architecture; Kidlat Tahimik for cinema; Ramon Muzones and Resil Mojares for literature; and Larry Alcala for visual arts.

— lito zulueta (@litozulueta) October 22, 2018
Also nominated for Malacanang proclamation as new National Artist for Music is Ryan Cayabyab.

— lito zulueta (@litozulueta) October 22, 2018
Works of these artists, while proudly Filipino, also speaks volume of current social and political climates. They proved through their works that art is not made only for comfort, it also influences people to move. Since you can't really separate the art from the artist, get to know them more through their works below:
Francisco Mañosa for Architecture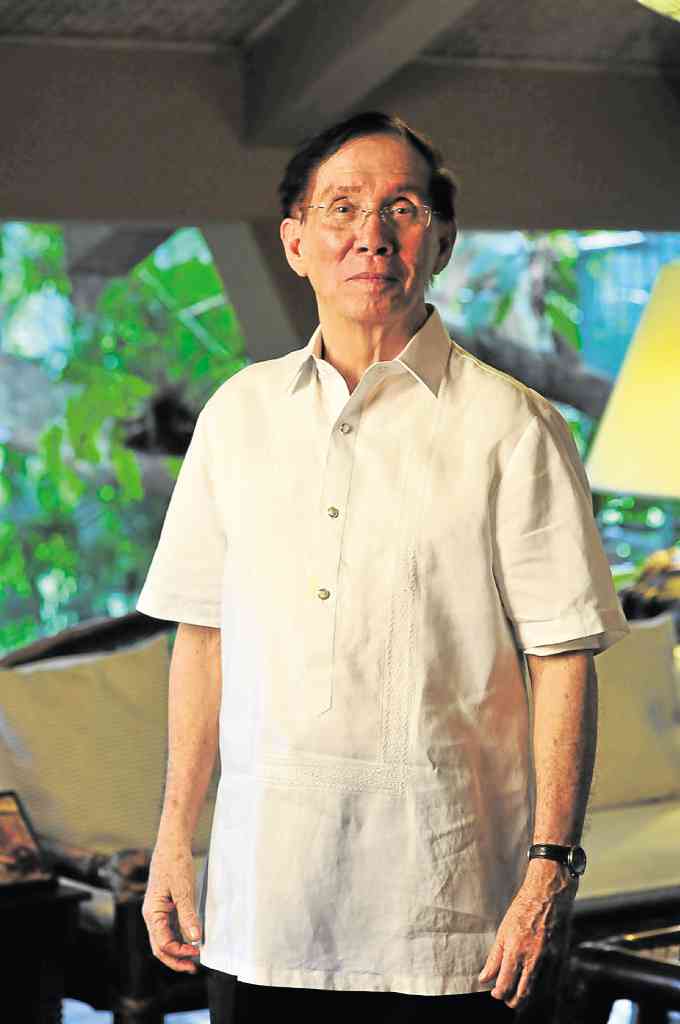 An icon of Filipino vernacular architecture, Francisco "Bobby Mañosa is known for being the man behind edifices like Coconut Palace (known as Tahanang Pilipino) in Manila, Mary Immaculate Parish in Las Piñas City, and Pearl Farm Resort in Davao City. He often uses organic and locally sourced products like bamboo, nipa, rattan, shell, coconut and adobe in his works.
Among his many historical works, the Shrine of Mary Queen of Peace or the EDSA Shrine along the Epifanio delos Santos Avenue is the most remarkable. Not only is it a daily symbol of the Filipinos' efforts to topple a dictatorial regime, it also represents how once, thousands of Filipinos prayed for peace and unity."Architect Mañosa designed the Shrine to evoke the freedom of movement and celebratory spirit of the original EDSA Revolution," wrote Bishop Gabriel Reyes in EDSA Shrine: God's Gift, Our Mission. "The center of this plaza faces the convergence of the two main roads and has become the site of the Eucharistic celebration held each year to commemorate the People Power Revolution."
Despite the nationalism evoking at that time, Mañosa still faced problems in executing the design he envisioned, which is purely Filipino. In an article of the Philippine Daily Inquirer, Mañosa's wife, Denise, shared that "an influential member of the [Church] committee preferred a Spanish design for the church."
"Bobby—whose battle cry was "I design Filipino, nothing else"—was strongly against this. He said: "A Spanish colonial church commemorating a Philippine revolution on Philippine soil? Never!"" Denise wrote.
Kidlat Tahimik for Cinema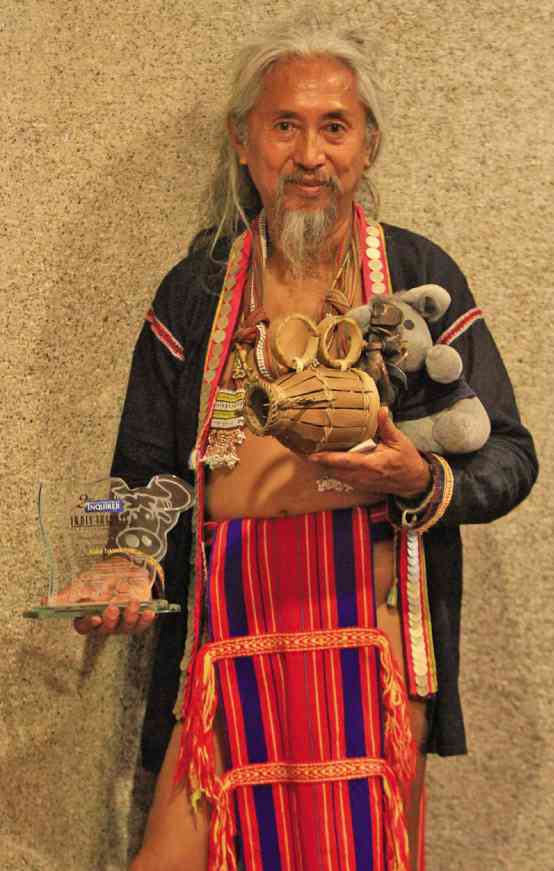 Dubbed as an "indie-genius" for his intellectual and influential depictions of inequality in this post-colonialism world, Kidlat Tahimik (born Eric de Guia) makes films that are often humorous but hides a deep commentary on society and culture. He mixes the techniques of a diary film, documentary, and cinematic essay, which marked his signature in filmmaking.
One of his most known films is Perfumed Nightmare or Mababangong Bangungot (1977) which earned the International Film Critiic's Prize at the Berlin Film Festival. The film revolves around a driver, portrayed by Kidlat Tahimik played himself, who was born during the peak of occupation in 1942. With the environment he grew up in, the driver was purely infatuated with the idea of the West and space traveling. He listens to the Voice of America and even went outside the country to look for his idol, rocket engineer Wernher von Braun. He eventually suffered from his colonial mentality after living and working in Paris.
The film shows a series of revelations on the effects of the West's efforts to control the East. Kidlat Tahimik often does this, and leaves the open-minded to reflect upon the struggles the nation has been facing while still admiring the Western concepts of progress and change.
Resil Mojares for Literature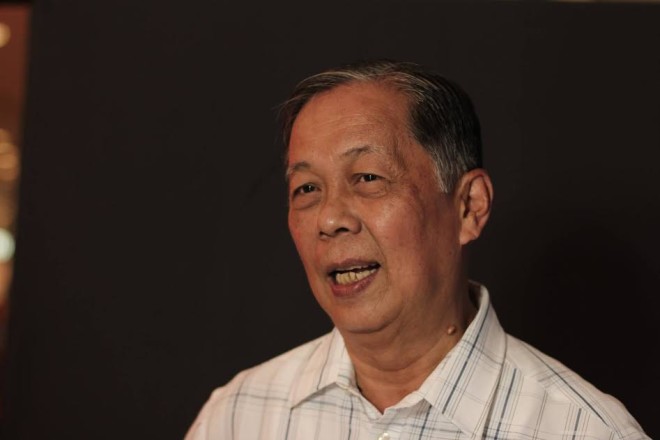 Born and raised in Cebu, Resil Mojares is a historian, literary critic, and author who have made books on Philippine history, literature, and politics. Few of his prominent works are his studies on three eminent Filipino intellectuals: Pedro Paterno, T.H. Pardo de Tavera, and Isabelo de los Reyes.
In these studies, Mojares reminds Filipinos of the intellectual works three men wrote but have been neglected after being "exposed to ridicule for the political, ideological, or religious positions they took in their time," Inquirer columnist Ambeth Ocampo wrote in a research.
"Mojares, in a hefty 562 pages, places these three men in a projected genealogy of Filipino thought as outlined in the last section of his book (that could have come first) on the "Filipino Enlightenment" this being a review of literature, a review of Filipino and other ethnological writings of the nineteenth century that bring the lives of Paterno, Pardo and de los Reyes in the context of the birth of Filipino thought and the birth of the nation," Ocampo added.
Ramon Muzones for Literature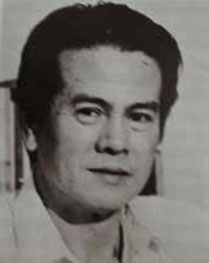 Hiligaynon writer Ramon Muzones influenced a change in the literary landscape with his works that are all written in Ilonggo. For 30 years, Muzones has produced 62 novels which usually contains his reactions to the political and socioeconomic changes of his time.
He wrote the first Ilonggo roman a clef in 1938 titled Maambong nga Sapat (Magandang Hayop) and the first Filipino feminist novel Bagong Maria Clara in 1939. Muzones also wrote a political satire titled Si Tamblot Kandidato Man in 1949.
Pursuing his advocacy of supporting Ilonggo literature, Muzones also the one who took the helm of releasing an Ilonggo dictionary.
Larry Alcala for Visual Arts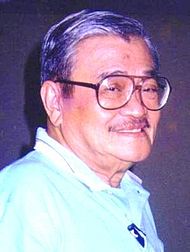 The late artist Larry Alcala, Mang Larry of his colleagues, is known for his editorial cartoons titled "Slice of Life" that often mirrored every day scenarios in a typical and traditional Filipino community. It was like the Filipino version of Where's Waldo, as Alcala would often portray himself in some frames of the comic strips. It became popular and became a weekend ritual in the then Weekend Magazine in 1980.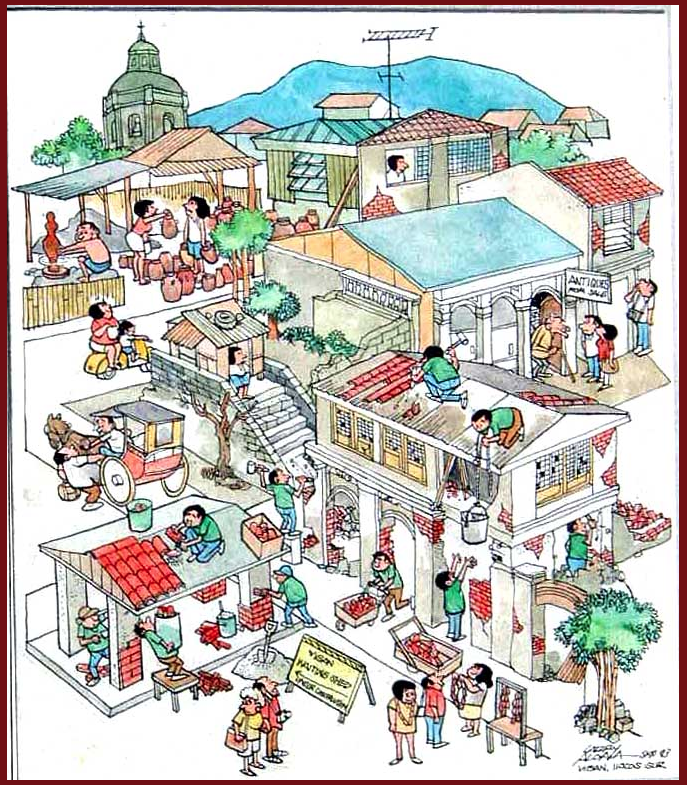 Dubbed as the dean of Filipino cartoonist, Alcala pioneered the use of animated cartoons for television commercials. He began the formation of Ang Ilustrador ng Kabataan, the Philippines' first and only organization of illustrators for children.
Ryan Cayabyab for Music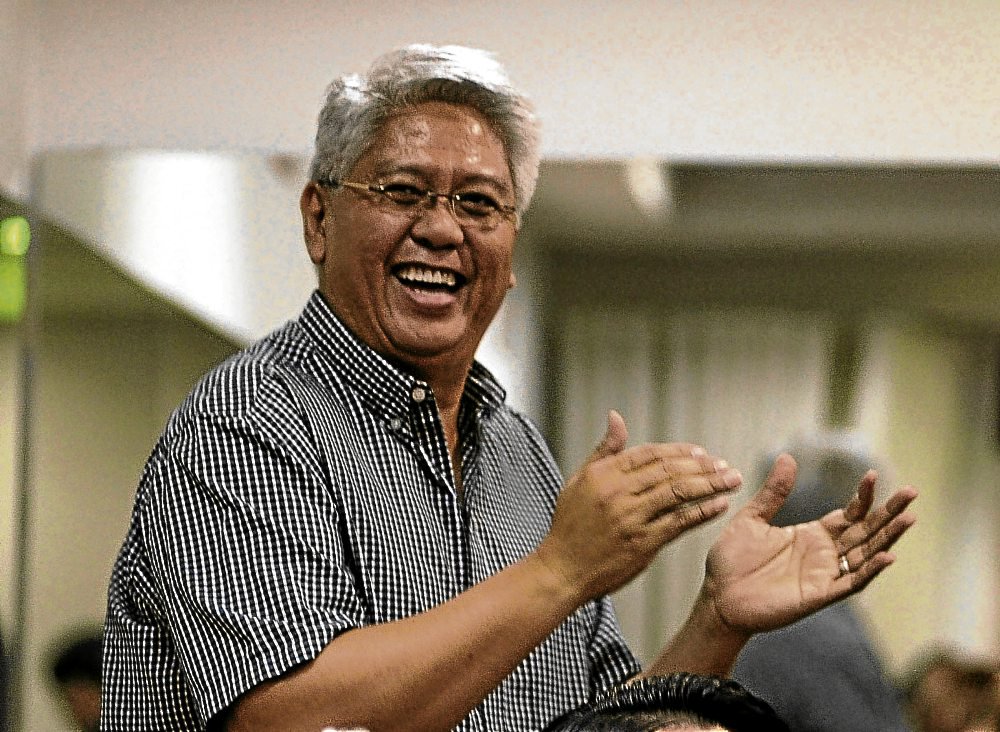 The Maestro came from a struggling family in Santa Cruz, Manila. His father Alberto Cayabyab supported them, although with low earnings, by working as a government employee. His mother was an opera singer and before she died, when Cayabyab was just six years, she discouraged her children from pursuing a career in music mostly because it doesn't give much.
Still, Cayabyab ended up being very talented in playing the piano that then Senator Salvador Laurel noticed him and offered him a scholarship from UP College of Music.
Now, Cayabyab has produced a lot of musical output, such as award-winning movie and television scores, short symphonic works,  full-length Filipino musicals, a major opera, full length ballets, and three one-man (he provided all 16 voices) a cappella song albums, among many others. These all carry Cayabyab's musical advocacy: to reflect the Filipino identity.
Amelia Lapeña-Bonifacio for Theater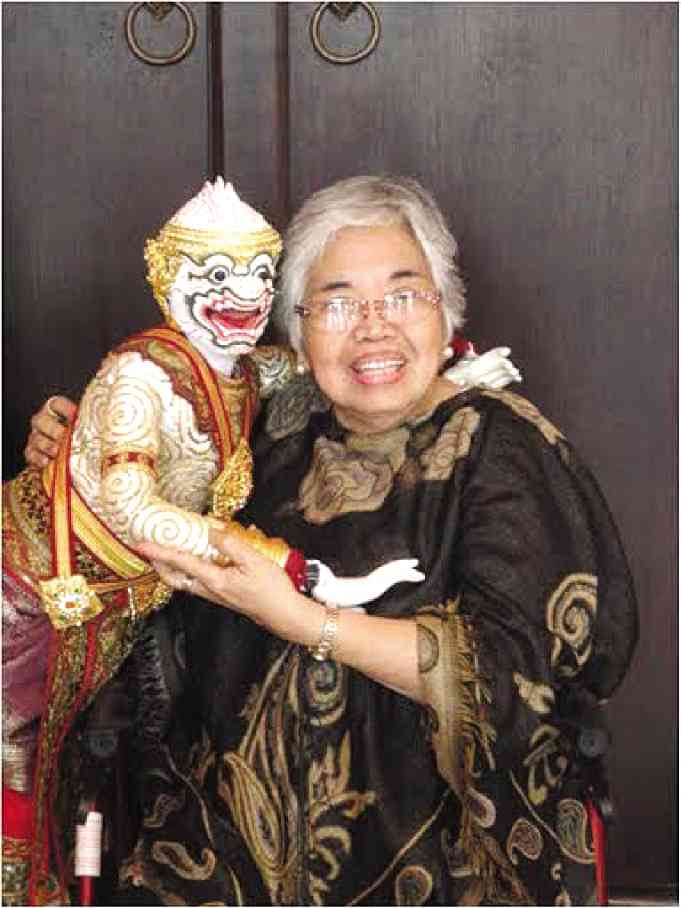 She has been dubbed many names: the Grande Dame of Southeast Asian  Asian Children's Theatre, the Grand Lady of Philippine Puppet Theater, among others. Amelia Lapeña-Bonifacio made her mark in the Philippine theater after realizing that there were few (or even none) plays for the country's young audiences. She was traveling in Europe and America when she saw the variety of plays offered by different cultures for children, leading her to pioneer the puppet theater here. This eventually led to the founding of the University of the Philippines' official theater company and puppetry groupe Teatrong Mulat ng Pilipinas.
In an interview with the Philippine Daily Inquirer, Lapeña-Bonifacio said the beginnings of her puppet theater experience "was a very exciting period of awareness of children's theater and children's literature" for her and for her young audiences. She added that to become an effective member of the theater, one has to be observant of social issues.
"Observe what is happening around you, the behavior of those who lead in government, politics, economics, religion, private lives, etc., for this is where you will obtain the material for your plays. Whenever possible, listen to speeches, talks, conversations, songs—from them you will get the language of your dialogues," she said.
Header image courtesy of SANGHAYA, Philippine Culture and the Arts Yearbook of NCCA
Get more stories like this by subscribing to our weekly newsletter here.
Read more:
Why is Nora Aunor not a National Artist?
LOOK: Kalinga tattoo artist Apo Whang-od to receive NCCA award
Why is our national language Tagalog-centric?
Read more by Amierielle Anne Bulan:
Sold for P63M: Here's how the Spoliarium boceto went under the gavel
Dear companies, recycling is not the answer to plastic pollution and you know it
After Mindanao visit, Hungarian embassy opens new consulate in Davao
TAGS: architecture art artist Film Literature music order of national artists visual art