If there's any place in the country where it is cold and Christmas-like all year round, it's probably Baguio. Many people flock up north every year especially during the holidays to bathe in the city's chilly air and its many attractions.
LOOK: This luxury bus to Baguio and Baler has CCTV, aircon, and personal entertainment systems for each passenger
With the latest infrastructural feats and more public transport options, it is easier to get to Baguio now more than ever. And it just got a whole lot easier, and cheaper with Victory Liner's Piso Trip seat sale which entitles Victory Liner Premiere (VLP) Prepaid VISA cardholders to P1 fare from Cubao to Baguio, inclusive of online booking fee.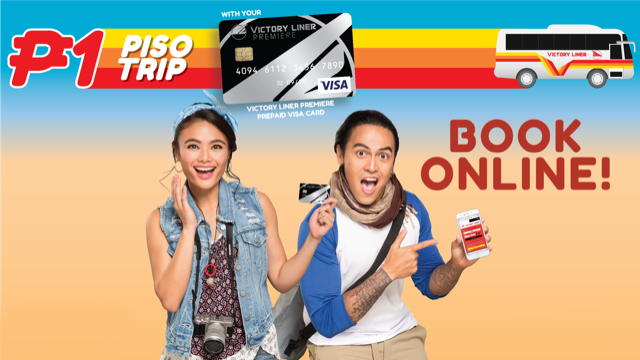 You can book your seats online at the Victory Liner website from November 12, 2018 (12 AM) to November 16, 2018 (11:59 PM). Select from two travel period schedules:
Cubao to Baguio (Fridays to Sundays, 2:00 p.m.)
November 23-25, 2018
December 6-9, 2018
Baguio to Cubao (Sundays to Mondays, 7:40 a.m.)
November 25-26, 2018
December 9-10, 2018
*As of Nov. 14, all trip schedules are fully-booked
To know more about this promo visit Victory Liner's page.
Header photo courtesy of Inquirer.net
Read more:
Baguio, Malabon, Puerto Princesa among 77 cities awarded with Green, Green, Green budget
Cebu, Valenzuela, and Baguio among safest cities in Southeast Asia
Did you know that there are cherry blossoms in Baguio?
These places show us why UNESCO declared Baguio a "creative city"
Writer: CHRISTIAN SAN JOSE