Escolta's 83 year-old Capitol Theater is currently being demolished
The once-renowned theater was already doomed decades ago
Nov 26, 2018
The demolition of the once-glorious Capitol Theater is ongoing.
Located along the stretches of Escolta in Binondo, the pre-war art deco building was designed by national artist Juan Nakpil. But it was just last year when news surfaced that the iconic theater will be converted into a high-rise residential building.
The move was actually given the go signal by the National Commission for Culture and the Arts, National Historical Historical Commission of the Philippines, and National Museum.
Most of the building's structure will be torn down but the cultural agencies instructed the property's developer to preserve the theater's façade, along with its featured bas-relief sculpture by renowned Italian expatriate sculptor Francesco Monti. The lobby, which boasted of a mural by Filipino modernists, will be demolished, too.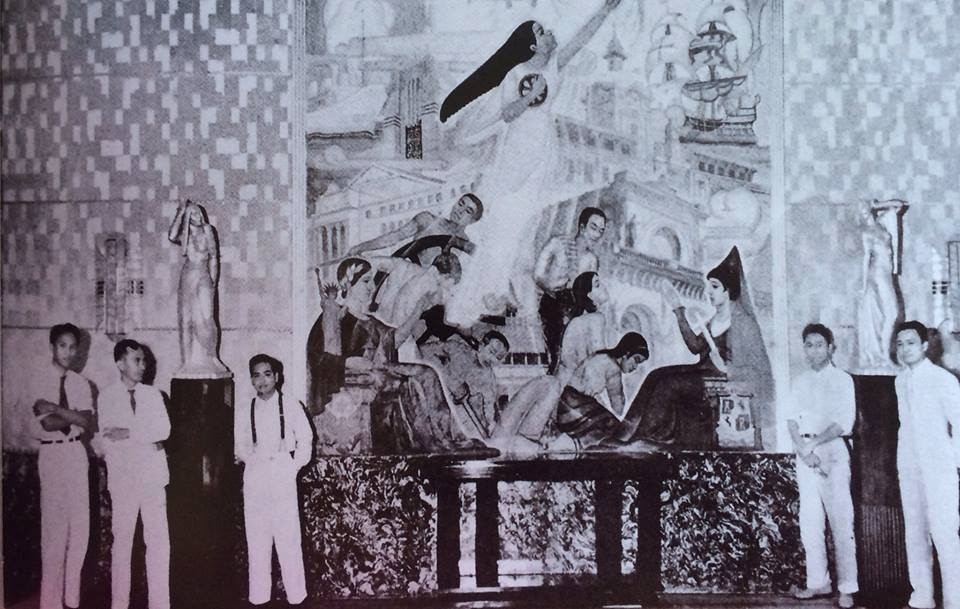 Back in 1935 when it was built, Escolta was a booming center for business, commercial, and entertainment establishments such as banks, clubs, theaters, and malls. Escolta was basically Manila's version of Times Square in the 1930s. The first-class Capitol Theater was where Filipinos got a taste of local and foreign films and live production acts. In its glorious days, the theater used to contain a total seating capacity of 800, fully air-conditioning units, and a double balcony, which by that time was rare.
When Manila was ravaged in a bloody battle with Japanese troops in 1945, much of its majestic structures were devastated, including the Capitol. Though it was restored after the liberation of the city, Filipinos just stopped going to the theater years after. And we have the rising presence of cinema houses in malls to blame. It was eventually closed to the public and was left to decay decades after.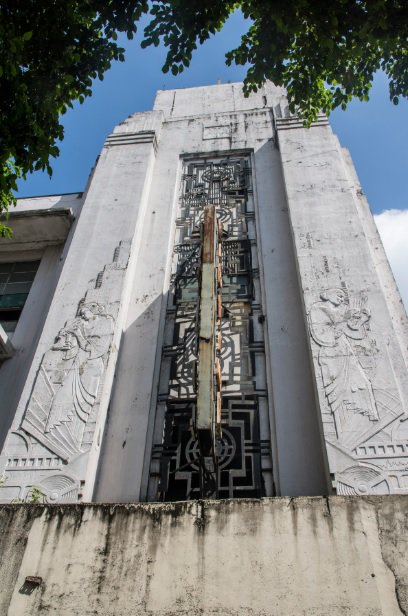 Other heritage buildings such as the Luneta Hotel in Ermita, Laperal Apartments in Sampaloc, and the old Coca-Cola building in Paco have been preserved through the process of façadism. The Capitol will also go through the same process. But critics have argued that façadism affects the integrity, authenticity and historic fabric of a building.
A lot of Manila's heritage buildings have started to get lost through time. While there have been efforts to rehabilitate or preserve them, let's face the fact that much of Manila's grandeur will remain in the past. And so we must keep in mind that our culture and history will continue to live on based on the stories that we tell.
Header image courtesy of Joel Vivero Rico.
Read more:
Is this goodbye to Escolta's Capitol Theater?
See the beauty of Escolta through the lens of 13 street photographers from Manila
Remembering the Manila Metropolitan Theater
Read more by Jill Chua:
Feeling sick? You might just need to go to the museum
Metro Manila's garbage crisis has gotten worse this year
TAGS: binondo Capitol Theater cinema demolish Escolta Film manila movie nolisoliph