Is this goodbye to Escolta's Capitol Theater?
The iconic theater will be demolished to make way for a residential building
Sep 11, 2017
Manila is reviving its cultural and heritage treasures. The Manila Metropolitan Theater (Met) is already undergoing renovations. The creative community on Escolta, on the other hand, is also reviving the famous street into a creative hub. However, the iconic Capitol Theater, an art deco building designed by National Artist for Architecture Juan Nakpil, will be gone soon.
The National Commission for Culture and the Arts (NCCA), National Historical Historical Commission of the Philippines (NHCP), and National Museum (NM) has already approved the proposed demolition of the pre-World War Two structure. A residential building is about to replace the theater.
Don't be too mad or too sad about it, though.
According to NCCA's Heritage Section head, the property's developer Ascott Resources and Development Corporation will preserve theater's façade. The façade features two bas-relief sculptures by Italian sculptor Francesco Monti, who also made sculptures for the Met.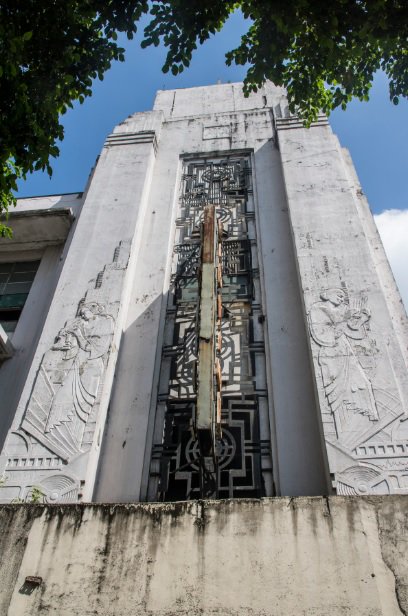 This method called façadism, where the façade is retained with an entirely new building, is not new in the Philippines. It has been done to Luneta Hotel, Laperal Apartments, and the Coca-Cola Building. However, there are still risks in using such method of preservation.
A similar method was applied to Monti's "The Furties" on the old Meralco Building's façade. Instead of saving the bas-relief, it was totally destroyed. Former Tourism Secretary Gemma Cruz-Araneta further warns that the method may also affect the integrity of other heritage buildings in the area.
"However, as they dig and drive piles into the ground for the foundation of a new structure, the heritage buildings beside Capitol will be adversely affected. Their foundations will be compromised. I think you should ask the owners of those heritage buildings if this is happening," Cruz-Araneta told Inquirer.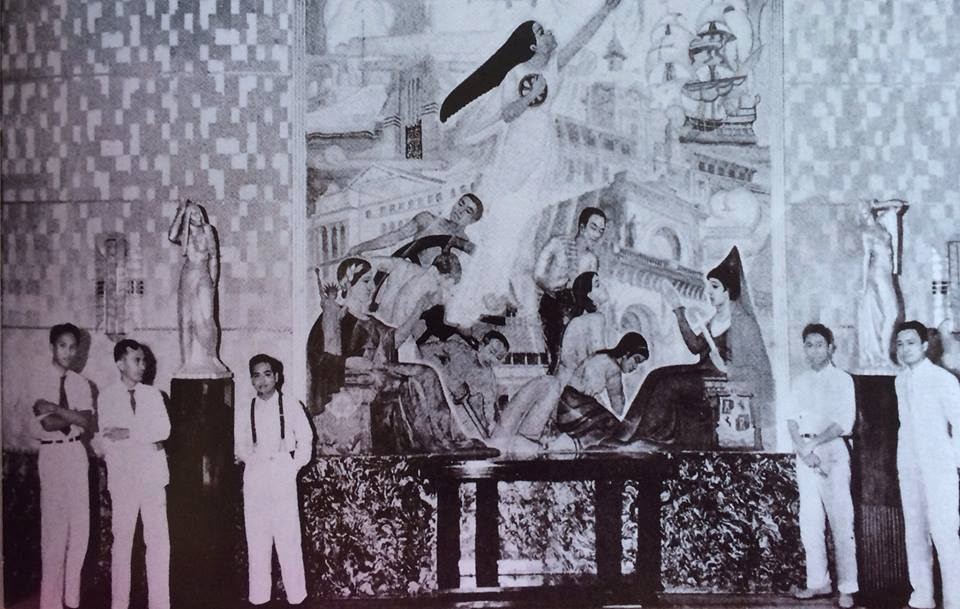 Inaugurated in 1935, Capitol Theater had double balconies, which were still rare at that time. The air-conditioned theater can also accommodate around 800 people. What sets Capitol Theater apart from other theaters are the artworks adorning the space: Monti's bas-relief sculpture of two Filipinas and a mural by modernist painters Victorio C. Edades, Carlos V. Francisco, and Galo B. Ocampo. Advocates for Heritage Preservation head Tito Encarnacion tells Inquirer that the lobby must also be preserved along with the tower and the façade.
The iconic theater was heavily damaged during the Battle of Manila in 1945, but it was renovated after the liberation of Manila. In the '70s and '80s, the number of theatergoers declined due to the rise of commercial theaters.
Capitol Theater will be gone. The consolation, however, is the preservation of its storied ornaments. Let's just hope that they will be preserved well.
Header image courtesy of Inquirer.net.
Read more:
The Nuestra Señora dela Asuncion church in Bulacan is now a heritage site
Four heritage sites that need to pull a Met
Not even World War III can destroy these heritage sites
Contemporary art finds a home in heritage park Las Casas de Filipinas de Acuzar
TAGS: architecture Capitol Theater Escolta heritage manila nolisoli.ph