Quezon city is making a registry for its LGBT government employees
And here are all the ways it could go wrong
Sep 11, 2017
If you're gay, bisexual, transgender, queer, or any sort of member of the LGBTQA+ community who works in Quezon City's (QC) Local Government Unit, then Mayor Herbert Bautista wants you to fill out this form.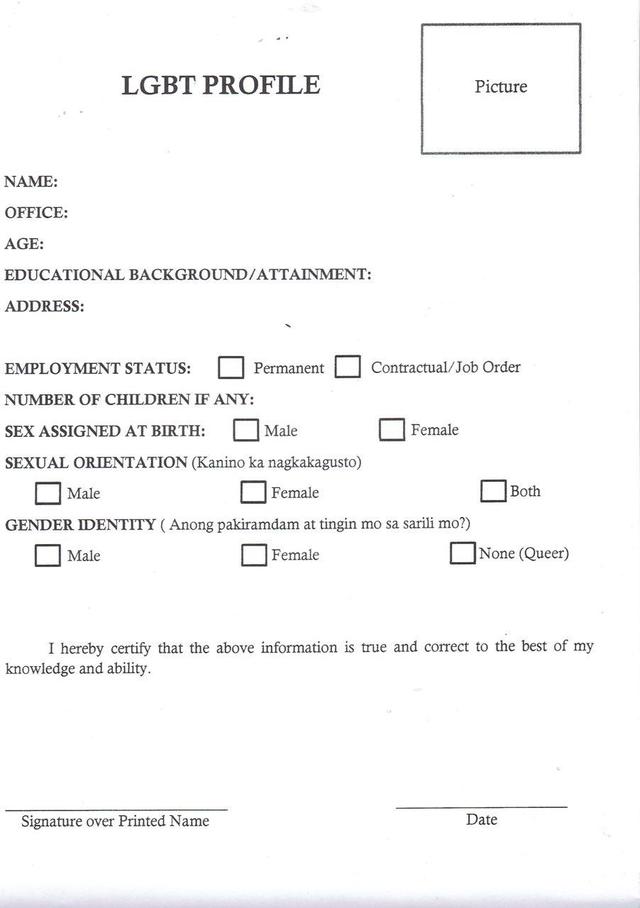 This unassuming piece of paper is the Lesbian, Gay, Bisexual, and Transgender Profile survey. It was created and released in line with the 2014 QC Gender-Fair Ordinance to aid "in forming the Quezon City Transgender Employees and Gay Association (QC-TEGA)."
The QC-TEGA will be collaborating with the QC Pride Council to ensure LGBT representation in the city's LGU's and to establish LGBT-friendly policies. QC Pride Council will be composed of QC top officials and sectoral representatives.
As per Mayor Bautista memorandum last August 22, all "heads of departments, offices, task forces, and units" are "requested" to have their LGBT employees to participate in the survey.
Talk about a well-meaning disaster.
The purpose of the LGBT Profile survey is simply for "registration, profiling, and inclusion," they said. It will be "free of the intention to enforce stereotypes as it would go against the ordinance," they said.
While I understand that this whole "profiling" stint has all the intentions of progress and lessening discrimination, I feel obligated to point out just how ill-thought out this entire campaign is. (Just like another government-run campaign that I won't even name anymore.)
Finding Waldo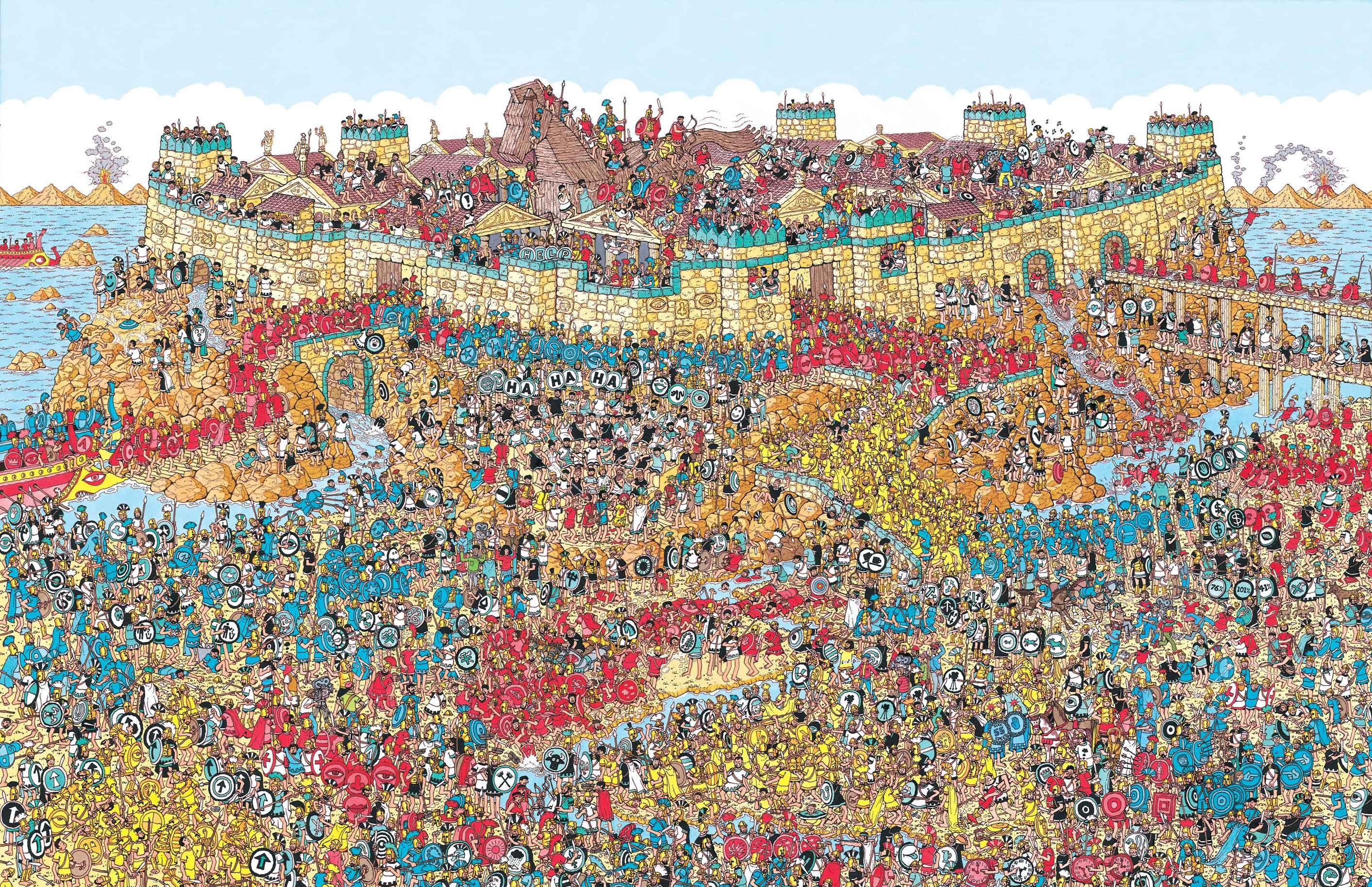 How are they going to identify who likes what exactly? What if the person isn't out yet, are they going to peer pressure them into coming out? Is this going to be by voluntary means or are they going to resort to stereotyping to end stereotyping?
Lock and key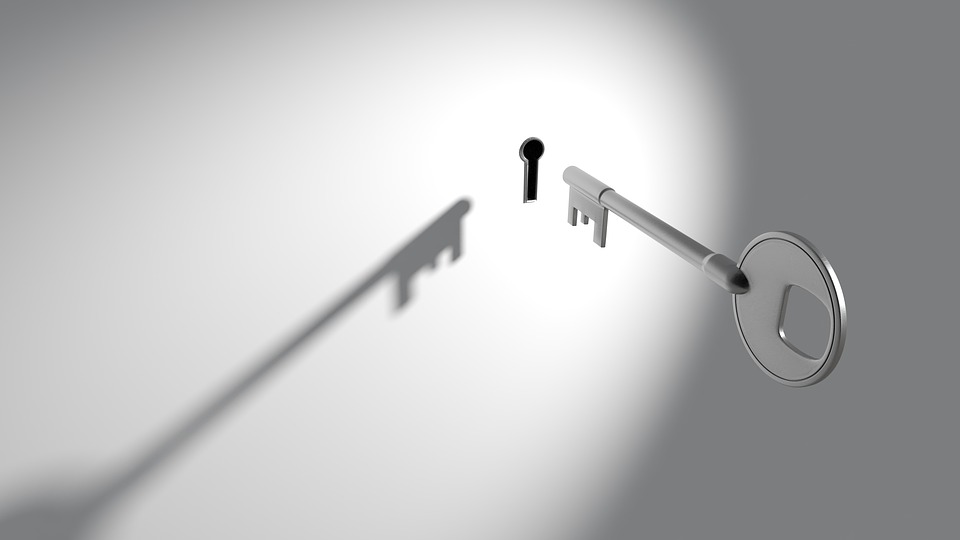 Who's going to handle the collated data? Are they going to be members of the LGBTQA+ community or allies, at least? Can these top officials and sectoral representatives give 100% reassurance that none of the people handling this information are homophobic? Because we all know just how progressive and accepting the Filipino society as a whole is.
Leaks (are a thing that happens)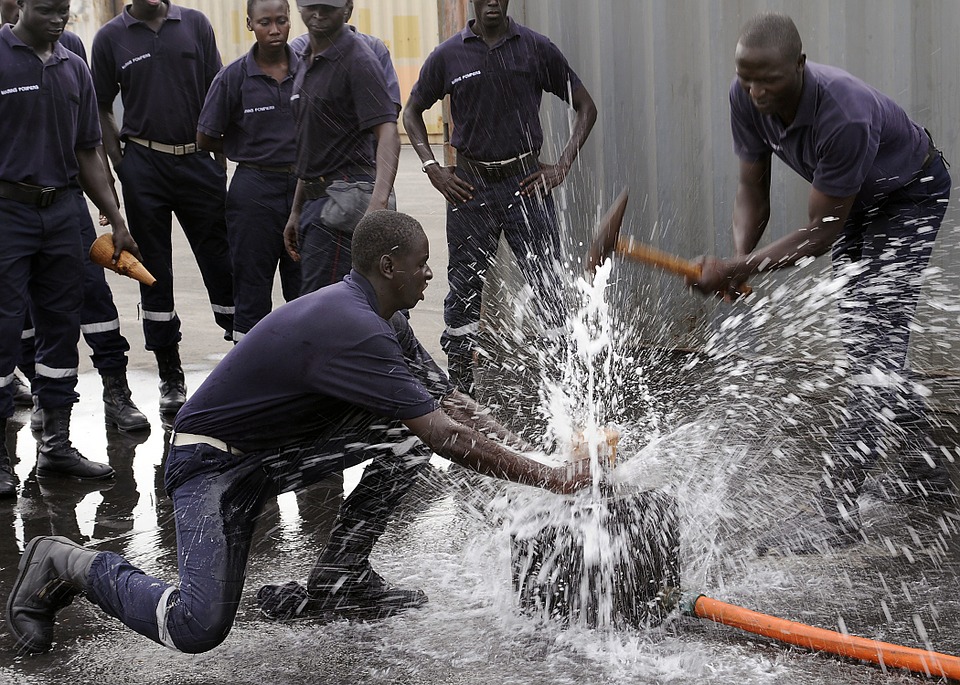 Even if they do certify that everyone who will be involved in this survey will be allies, the Philippines isn't known for having the most secure system for holding data. I mean, come on.                                                                                        
As much as I want this anti-discrimination campaign to succeed, this survey is just too fallible for me to trust. Besides, profiling will always remind me too much of the Star of David and the Muslim Ban to ever feel comfortable with it.
If I were a member of the LGBT in hiding or just a member of the LGBT in general, I would want these people out and a thousand miles away from my closet, thank you very much.
Photographs courtesy of pixabay.com, whereswaldo.com, and inquirer.net
Read more:
Someone at the state-run news site wants to get fired
Board games are doing something to you that you're not aware of
These 10 films will introduce you to queer cinema
TAGS: fixture Herbert bautista LGBT LGBTQA+ mayor Bautista QC-TEGA quezon city Quezon City Council Quezon City Pride Council Rappler