When we speak of amazing Filipino women in history, we can't miss Fe del Mundo, the first woman admitted to Harvard Medical School. Although she is most known for this groundbreaking achievement in 1936, del Mundo has pioneered a lot of things important not only in the field of pediatrics or medicine but also in society.
Today, as Google reminds us of del Mundo's 107th birth anniversary through the website's signature doodle card, it's best that we honor this legendary woman through her works and legacy that have transcended through generations. Here are five things we should learn from her well-lived, 99-years-long life.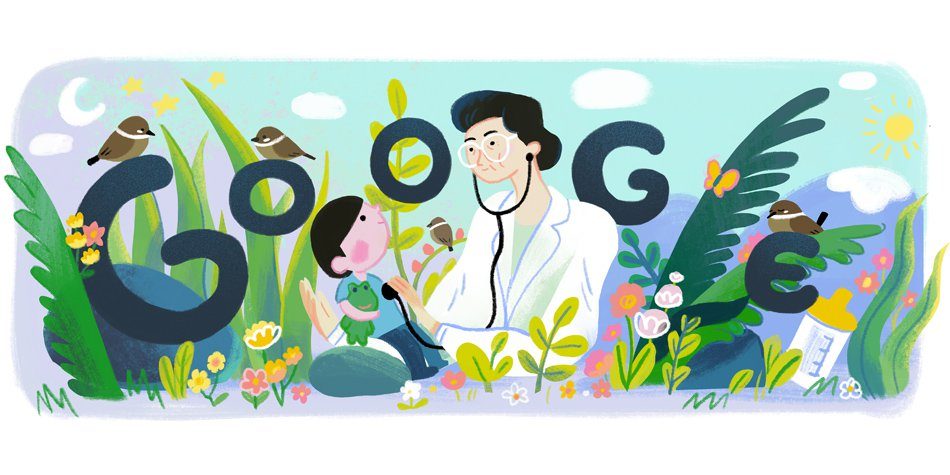 She invented an incubator made of bamboo
In a bid to help families in rural communities without electricity, del Mundo invented a bamboo incubator in 1941. According to a biographical report on del Mundo by the Philippine Center for Investigative Journalism, the physician's makeshift incubator was composed of two native laundry baskets made of bamboo. Made of different sizes, the baskets were "placed one inside the other." She would then put hot water bottles all around and between the baskets to regulate the body temperature of babies. "I put a little hood over it and attached oxygen for the baby," she said. "We had to do with whatever was available." However, we were not able to find any photo of the incubator (or know where its remains lie today).
It was reported that it was del Mundo's objective of making inventions that are inexpensive and can be reproduced by people who have limited access to medical centers.
She was an "Angel of Santo Tomas"
After studying in the United States, del Mundo returned to the Philippines which was then under Japanese occupation. She joined the International Red Cross, volunteering for children detained at the University of Santo Tomas internment camp.
To take care of these children-internees, del Mundo stayed in UST and made a makeshift hospice within the campus. Because of her dedication, she became known as the "Angel of Santo Tomas."
She founded the first pediatric hospital in the country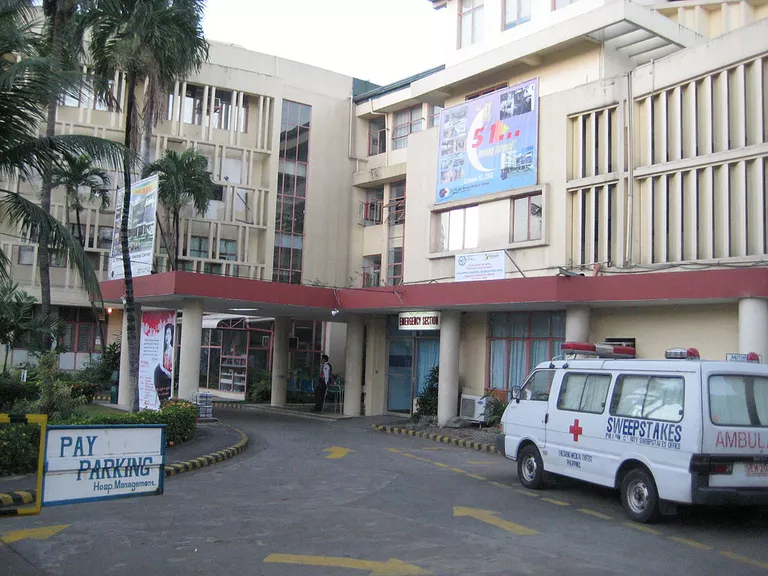 But two years after she established her hospice, the Japanese shut it down. This made then Manila Mayor Leon Guinto ask del Mundo if she can set up a government hospital, where she became the director until 1948. However, distressed with the constraints of working for the government, del Mundo left and started her own private hospital, which centered on children's needs.
Known as The Children's Medical Center in Quezon City, the Philippines' first pediatric hospital was funded by almost everything del Mundo owned, along with an P800,000 loan from the Government Service Insurance System. She sold her home and things aside from her medicine paraphernalia for the hospital, which opened on this day (her birthday) in 1957.
According to the PCIJ biography, del Mundo moved into a new house only to sell it again to build her hospital's "adult wing." She sold the next house she lived in to fund yet another unit of her hospital, which is the Institute of Maternal and Child Health.
With such dedication of expanding the hospital, del Mundo decided to reside instead at the hospital itself, on a living quarter on the second floor. She lived and served there until her death.
The hospital has now been named "Dr. Fe del Mundo Children's Medical Center Foundation."
She was a woman of many firsts
Like what we said earlier, her groundbreaking Harvard University School of Medicine admission was just one of her many achievements. Del Mundo was also the first Filipina to head a government general hospital (1945), first Filipina to be certified by the American Board of Pediatrics as Board Diplomate (1947), founder and first president of the Philippine Medical Women's Association (1949-1954), first female president of the Philippine Pediatric Society (1952-1955), first Filipina and first Asian elected president of the Medical Women's International Association (1962-1966), first female president of the Philippine Medical Association (1969-1970), first Filipina National Scientist (1978), first director of Lungsod ng Kabataan Children's Hospital (1980-1985), among many other achievements.
However, when PCIJ asked her of her reaction to these, she simply told them: "Why should I be proud? It does not make me feel different. I have remained the same in my daily life."
She was the editor in chief of the "Textbook of Pediatrics and Child Health"
While living an active career dedicated in promoting public health, especially in rural and poor communities, del Mundo also wrote a textbook in 1982. This book is being used in medical schools across the country until today.
Header image courtesy of Inquirer.net
Get more stories like this by subscribing to our weekly newsletter here.
Read more:
Traditional medicine in Hong Kong is sending users to hospitals
This non-profit travels by foot and air to provide free healthcare to hard-to-reach areas
Traditional Chinese medicine can be good for your skin, too
Read more by Amierielle Anne Bulan:
Fleas make your pets antsy. But using flea pills to repel it makes them worse
Bad weather forecast? Here are basic disaster survival tips to help you prepare
New House bill appoints health workers within indigenous groups
Writer: AMIERIELLE ANNE BULAN