Fleas make your pets antsy. But using flea pills to repel it makes them worse
Since not all medications are good for your pets, it's best to use natural remedies first
Oct 1, 2018
Your pets have been restlessly scratching their coats all day long. Worried, you check behind their ears and see an excessively scratched coat with wounds that are almost bleeding. This made you impulsively order a flea and tick medicine online, falling prey to its promise of fighting pests off as fast as 30 minutes. Little do you know that by giving them these medications, you are actually putting their lives at risk.
Flea and tick pills have a high potential of causing your pet seizures, muscle tremors, and ataxia, which makes your pets lose control of their muscle movements. You may not notice it at first, but your pets can have troubles in standing, balancing, walking, and even speaking.
According to a report from the US Food and Drug Administration (FDA) last week, a number of pets that received registered drugs belonging to the isoxazoline class, like Bravecto, Nexgard, and Simparica (which are all available in the country), suffered muscle disorders. Even the FDA-approved product Credelio is among those marked dangerous.
But if the flea and tick pills are registered, why are they dangerous?
It's because the function of these medicines is to interfere with the animals' nervous system. Similar to how the human body reacts, your pet's body transmits the medicine to the bloodstream fast. The medicine then jumps from nerve to nerve through neurotransmitters—like wires carrying electric signals—and reaches the fleas and ticks feeding on your pet's blood. The medicine will eventually kill the fleas and ticks by sending the electric signals through their small bodies, which they won't be able to handle.
Following this process, it is given that the medication messes with your pet's (and its fleas') nerves. Some animals may not be able to handle the strong transmission of electric signals, which can screw their own system. Instead of paralyzing the flea, the medicine may paralyze them. This is why it's important to make treatment decisions for each pet on an individual basis.
Remember that as with humans, effects of medicines still vary from pet to pet, breed to breed. Bigger pets may be able to handle the intake of stronger medications while smaller ones are susceptible to smaller amounts. Keep in mind that the different bodily structure and functions of animals are a big factor in this case.
It's best to consult your veterinarian first. Or better yet, try these natural and much cheaper remedies first before you go on a full panic mode after seeing fleas on your beloved pet:
1. Apply lemon tonic on their coat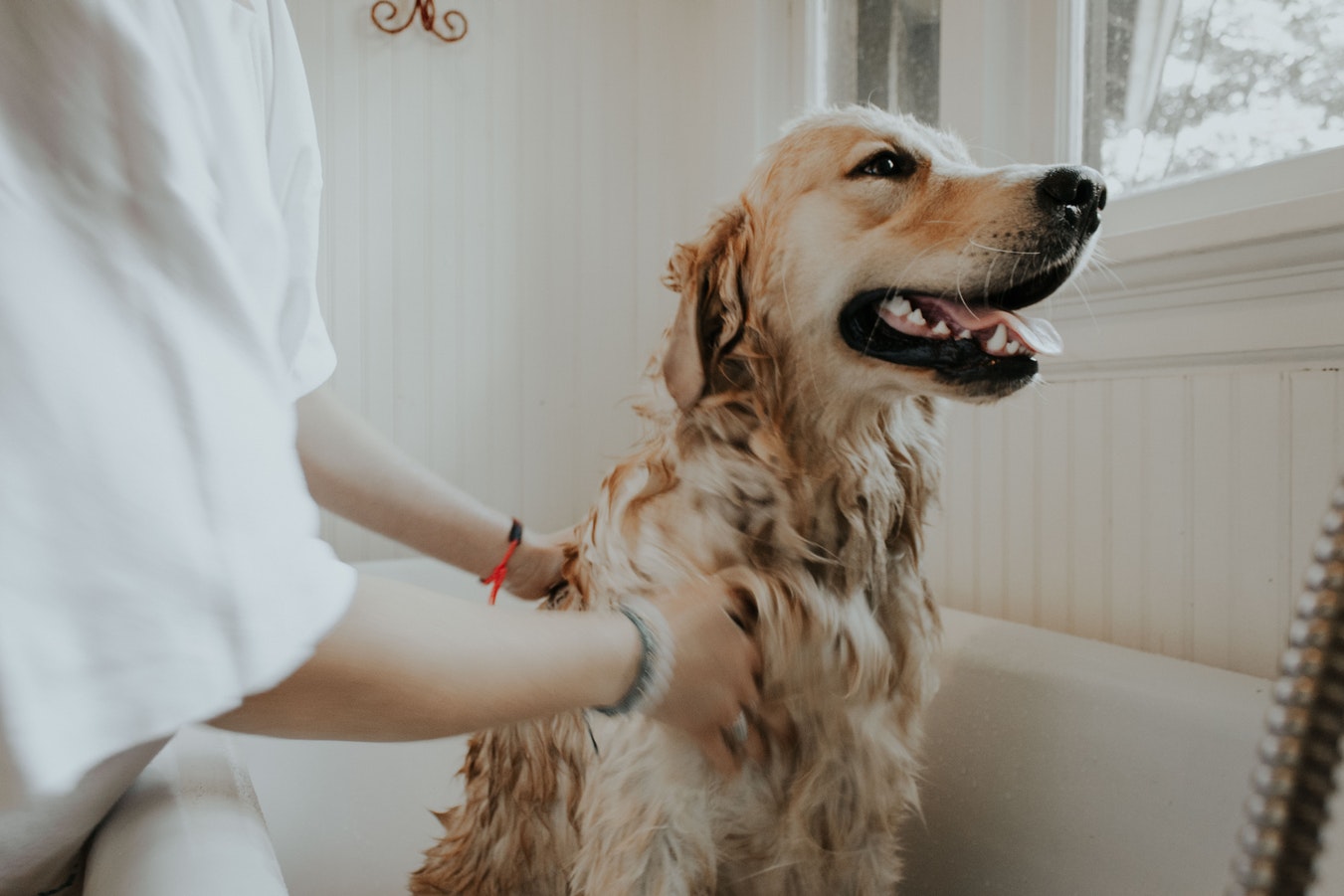 Photo courtesy of Unsplash
According to this study on plant-based and homemade therapy for animals, lemons have disinfectant, astringent, and lenitive properties from its d-limonene and linalool limonene which are citrus extracts proven effective in killing larval and adult fleas, as well as eggs. To use it as a tonic, just slice a whole lemon into thin slices and make sure it's unpeeled. Mix it with boiled water. After letting it rest in room temperature for eight to 12 hours, spray or apply the tonic directly on your pet's coat. There's no need to rinse your pet after the application.
You can also mix half a cup of fresh lemon juice with half a cup of your pet's ordinary shampoo and two cups of water. Use it to bathe your pets every week.
2. Use a flea comb
Not only does it keep your pets well groomed, a flea comb also keeps your pets happy and healthy. Its finely spaced teeth are effective in combing out fleas, including eggs and larvae. Just make sure your dog's fur is not tangled before you comb them with this to avoid uprooting the hair and causing them pain.
3. Let your pet drink apple cider vinegar
Fermented apple cider vinegar makes your pet's coat a bit acidic which, as stated in this research, naturally fights off fleas and ticks. However, do not apply the vinegar directly to the coat because it irritates wounds. Just add a teaspoon full to a quarter liter of water and let your dog drink the mixture throughout the day.
You can also opt for flea and tick shampoos. Just make sure it's authorized because just last May, our local FDA released a warning on the illegal spawning of unregistered and hazardous flea and tick shampoos, which did not undergo proper screening with the agency.
Header image courtesy of Unsplash
Get more stories like this by subscribing to our weekly newsletter here.
Read more:
Everything wrong with that "Oplan Dog-hang" campaign
Heads up, you can adopt these retired K9 service dogs
LOOK: Negligent pet owner leaves dog inside a parked car
Read more by Amierielle Anne Bulan:
Attention parents: Your child may be in danger if you leave them in a walker
Don't have a gov't-issued ID yet? Get one from this LRT-1 station caravan
Locals in London: Filipino designer flaunts handwoven garments in London Fashion Week
TAGS: FDA FLEA medicine pet shampoo TICK