5 shops you can buy collapsible cups from
Skip the single-use plastic cups when buying taho and sundae
Oct 1, 2018
By now, everyone must have their own "zero-waste" kit complete with steel/bamboo/glass straws, reusable bottles and cutlery, and refillable toiletry containers among many others. It's a trend that we don't mind investing in.
If you're yet to complete your kit with collapsible cups (skip the single-use plastic cups from your taho vendor, favorite ice cream or froyo store), here are some shops you can buy them from. P.S. They're all BPA-free and made from 100% food-grade silicone, of course.
Daydream Republic
View this post on Instagram
Daydream Republic call its collapsible cups Sip 'n Stash. The microwave- and dishwasher-safe cup stands two inches when collapsed. It also has a two-layer twist cap (with a hard-to-open mouthpiece) making leaking impossible. To make it handier, it's equipped with a carrying ring so you can hang it in your bag. Their Grande cup (450ml) is priced at P550. Available online.
Ecoheroes
View this post on Instagram
Ecoheroes' cups are also spill-proof and come in five colors. The 350ml cup is priced at P350 and comes with Scabric Pouch. Ecoheroes also sell collapsible food containers, FYI. Available online.
Basekamp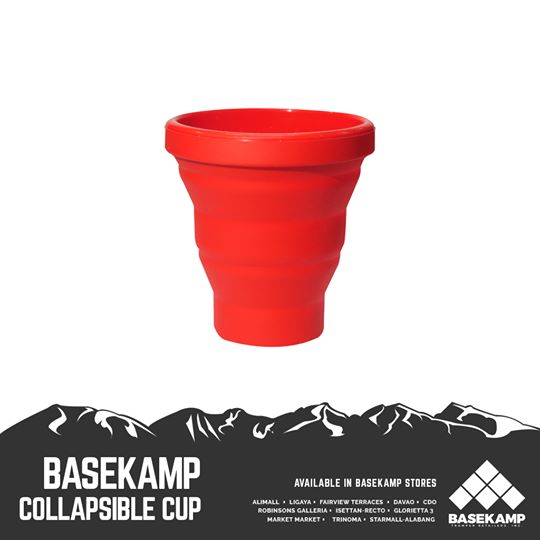 Basekamp's collapsible cup is engineered more for outdoor activities like hiking so it's lightweight in 8 oz. Only an inch when collapsed, the cup is definitely pocketable. It's priced at P125. Available in Basekamp stores in malls.
Ecó
View this post on Instagram
This silicone folding mug is can resist high temperature up to 230 degrees Celsius and withstand cold up to -40 degrees. It's also spill-proof and easy to clean. A 395ml mug costs P499 each. Available online.
Habit
View this post on Instagram

Habit's collapsible cup, which comes in six colors, can hold liquids up to 355ml. Each is priced at P300. Available online.
Featured image courtesy of Ecoheroes
Get more stories like this by subscribing to our weekly newsletter here.
Read more:
Insulated bottles to keep your drinks cold this summer
Choose your weapon: reusable straws
This coffee shop is ditching all plastic with its new bottling service
TAGS: collapsible cups environment plastic-free sustainable lifestyle zero-waste