Attention parents: Your child may be in danger if you leave them in a walker
About 2,000 children are hurt from infant walker injuries each year
Sep 18, 2018
When I was an infant, my mother saw me falling head first to the ground after my walker bumped into a door at our old house. Although I was not hospitalized for it, the accident left me with a head bump that lasted for weeks. Whenever my mom recalls that story, she stresses that she was just there watching me, but the walker upturned too fast that she was unable to prevent the accident. Although what happened to me seems like a staple scene normally shown in comedy television shows, infant walker-related injuries is an issue that should be taken seriously. It could cause numerous fractures, according to a new study by American pediatricians.
Infant walkers have long been the topic of debate of most doctors. In Canada, the use and manufacture of infant walkers is totally banned. This is because even if it's good in providing mobility and exercise, it puts children in danger. Doctors found out that for more than two decades, about 230,000 children under 15 months old were rushed to hospital emergency rooms in American after infant walker accidents. Although the numbers have decreased yearly, doctors are still alarmed.
Majority of the injured children sustained head to neck injuries. Some diagnoses include skull fracture, concussion or closed-head injury, laceration, and soft-tissue injuries such as hematoma, sprain, and strain.
Almost three-fourths (74.1 percent) of the injuries were caused by a fall down the stairs. When this issue first emerged in the 1990s, companies adopted voluntary safety standards which is to expand the size of walkers to make it wider than standard doors. They also added auto-stop wheels which would resist from rolling when one of the wheels dropped over the edge of a step. Another major cause for infant walker-related injuries is a fall out, which accounted for 14.7 percent of the injuries.
According to Gary Smith, senior study author, baby walkers are dangerous because they give quick mobility that would equal to four feet per second. Infants are not physically and developmentally ready to control this movement speed. Even if parents move fast, there is still a small possibility that they could catch up and prevent the accident. This proves that accidents don't only happen when parents let their infant move around the house independently. Even if you're just keenly watching your child in his walker, accidents are still inevitable.
This is why it's time to take precautionary measures. And no, it's not by removing the wheels of the walker or by putting the walker within a makeshift fence (come on, we have already talked about the possibility of a fall out). Instead of an infant walker, why don't parents invest in stationary activity areas instead? This could just be anywhere in their home where shelves (safe ones of course!) and barriers, which the child can hold on to, are available. Babies can roll, bounce, and play around in a safe and protected space.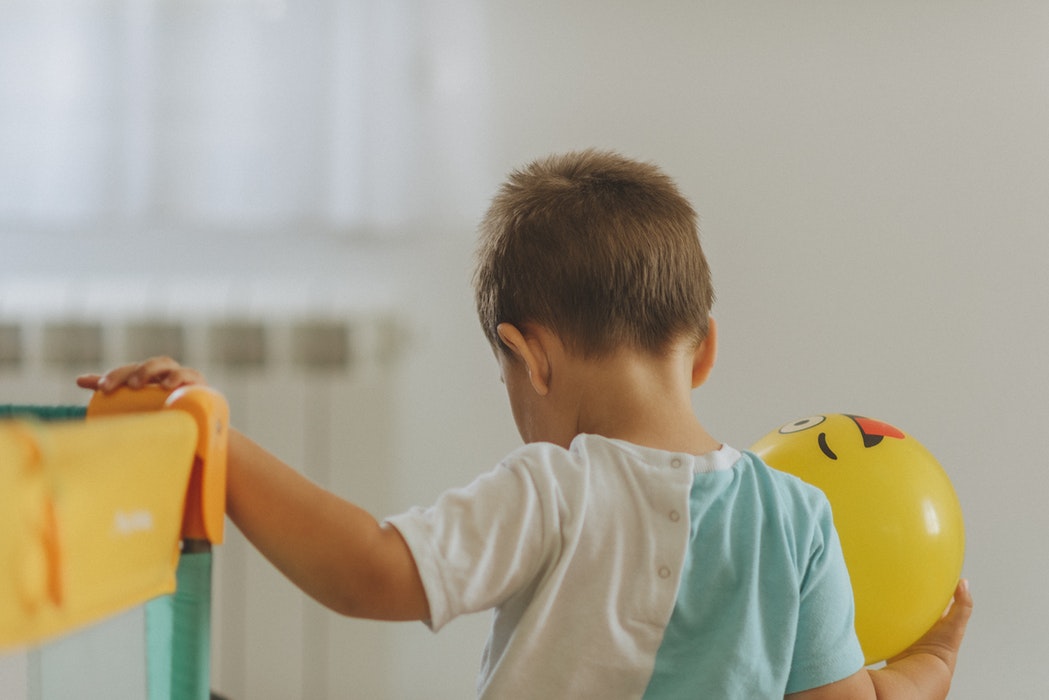 Photos used courtesy of Getty Images and Unsplash
Get more stories like this by subscribing to our weekly newsletter here.
Read more:
10 products to jumpstart your baby's journey to sustainability
You won't have to guess why your baby's crying with this app
How to save our children from becoming victims of sexual exploitation
Read more by Amierielle Anne Bulan:
About 40 people still feared trapped in Benguet landslide
Fashion designers parade inabel weaves in pop up exhibit
Help fight child malnutrition by dining in restos that "feed more"
TAGS: accident american pediatrician baby infant nolisoliph pediatrics study walker