It's true, branded paracetamol is swiftly running out of pharmacy shelves due to the influx of suspected and confirmed COVID-19 cases in the country. Emphasis on "branded."
A leading pharmaceutical manufacturer behind name brands for flu and colds such as Bioflu, Neozep, and Solmux confirmed that there is indeed a shortage but that it is also working to make more to meet demand.
According to reports, people are lining up to buy over-the-counter drugs to treat common cold and flu-like symptoms—a regular occurrence during colder months, though these symptoms also tend to match those of the COVID-19 variant Omicron. By a drug chain's estimate, demand for branded medicine is up by at least five times.
The government, particularly the Department of Trade and Industry (DTI), initially denied this shortage but said it plans to advise drugstores to limit sales to accommodate more customers. The Department of Health (DOH), which also refuted claims of a shortage, urged the public to consider buying generic medicine, which is more widely available. But that might prove to be a tall order for brand-conscious Filipinos.
Branded vs. generic medicine
In 2019, a survey conducted by Pulse Asia revealed that 99 percent of Filipinos do not buy all their prescription medicines because they are expensive. Because, let's face it, as one TV advertisement points out, mahal magkasakit (It is expensive to be sick). And we are not just talking about emergency cases. Most of the time, Filipinos splurge on maintenance medicine for chronic illnesses.
Thirty-one years prior to that survey, Republic Act 6675 or the Generics Act of 1988 was passed. The bill aims to, among other things, ensure the adequate supply of drugs with generic names at the lowest possible cost.
However, amid such laws, as with most nations, generic drugs often get a bad rep here in the country. First, because they are cheap: We know how in basic consumer psychology, we often equate quality with price.
(To be very clear, though, the reason why generic drugs are cheaper than brand-name ones is that, according to the United States Food and Drug Administration (FDA), the former does not have to repeat animal and clinical (human) studies that were required of the latter to demonstrate safety and effectiveness.)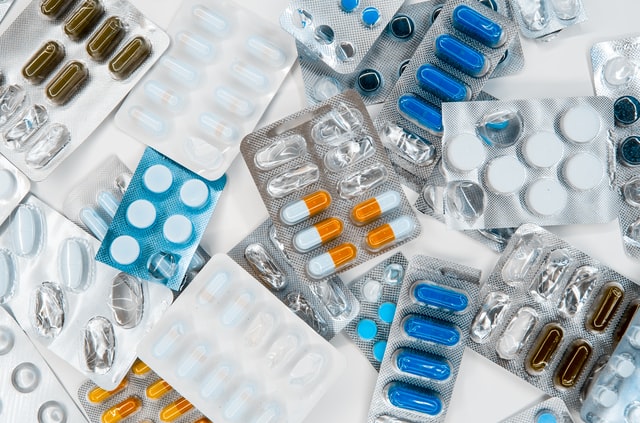 But let's go back to the definition of generic drugs first.
According to the Harvard Medical School's Health Publishing website, for a generic drug to be approved by the FDA, it must be "bioequivalent" to its brand-name counterpart. Here's what that means:
For context, to create specific medication, pharmaceutical companies spend millions on research and trials—and then some for marketing. This is why branded drugs are expensive. Now, they can't immediately be replicated at a lower cost by other manufacturers, thanks to a thing called patents. But when that patent expires, the recipe for that drug basically becomes free for all. That's where generic drug makers come in.
But, of course, not everyone can make medicines for mass consumption. It must go through FDA approval and one of its criteria is that the generic version should be chemically the same, meaning they must have the same ingredients in the same measurement—more or less. In actuality, generic drug manufacturers are allowed to deviate from the original formula with up to a 20 percent margin.
Are generic drugs as effective as branded ones?
So yes, branded and generic drugs are technically the same. But are they similarly effective? In theory, yes, since they are made of the same ingredients. However, here's a caveat, from Harvard Publishing's interview with Dr. Niteesh K. Choudhry, professor of medicine at Harvard Medical School and executive director of the Center for Healthcare Delivery Sciences at Brigham and Women's Hospital:
"[W]hile companies are required to get the chemical recipe of the generic drug close to the original, they aren't required to show that the two versions are therapeutically equivalent, meaning that they don't have to do tests to make sure that patients respond to these drugs the same way they do the brand-name version."
In short: Since both versions are of the same chemical composition, regulators assume that they function the same way.
Not exactly reassuring. On top of that, there's also the fact that our bodies react to drugs differently, affecting the drug absorption rate or the movement of a drug into the bloodstream after a person takes it.
However, the FDA clarifies that generic drugs still undergo a strict and rigorous approval process, which requires drug companies to prove that the generic medicine:
uses the same active ingredient as in the brand-name drug/innovator drug
has the same strength, dosage form (e.g. tablet or an injectable), and route of administration (e.g. oral or topical)
is manufactured under the same strict standards as the brand-name medicine
If still, amid these facts, you insist on lining up to get branded medicine, just consider the savings you'll get given the low cost of generic medicine. That should be enough to convince you to finally give it a shot. If you still don't believe us, ask your doctor, as you should before taking any medicine.