We surely miss going out—not just to socialize but also to get our dose of culture. Public spaces, after all, are scarce, heritage sites are nearly forgotten, and, well, for the most part, we can't go out due to quarantine restrictions.
Since returning to Alert Level 3, the Inter-Agency Task Force for the Management of Emerging Infectious Diseases (IATF) still allows the limited operations of museums and heritage sites in NCR, along with cinemas.
Included in this roster are Intramuros's Fort Santiago, Casa Manila, and Baluarte de San Diego, which will remain open as of January 2022 but only to the fully vaccinated aged 18 to 65.
Here are some guidelines if you plan to go there soon: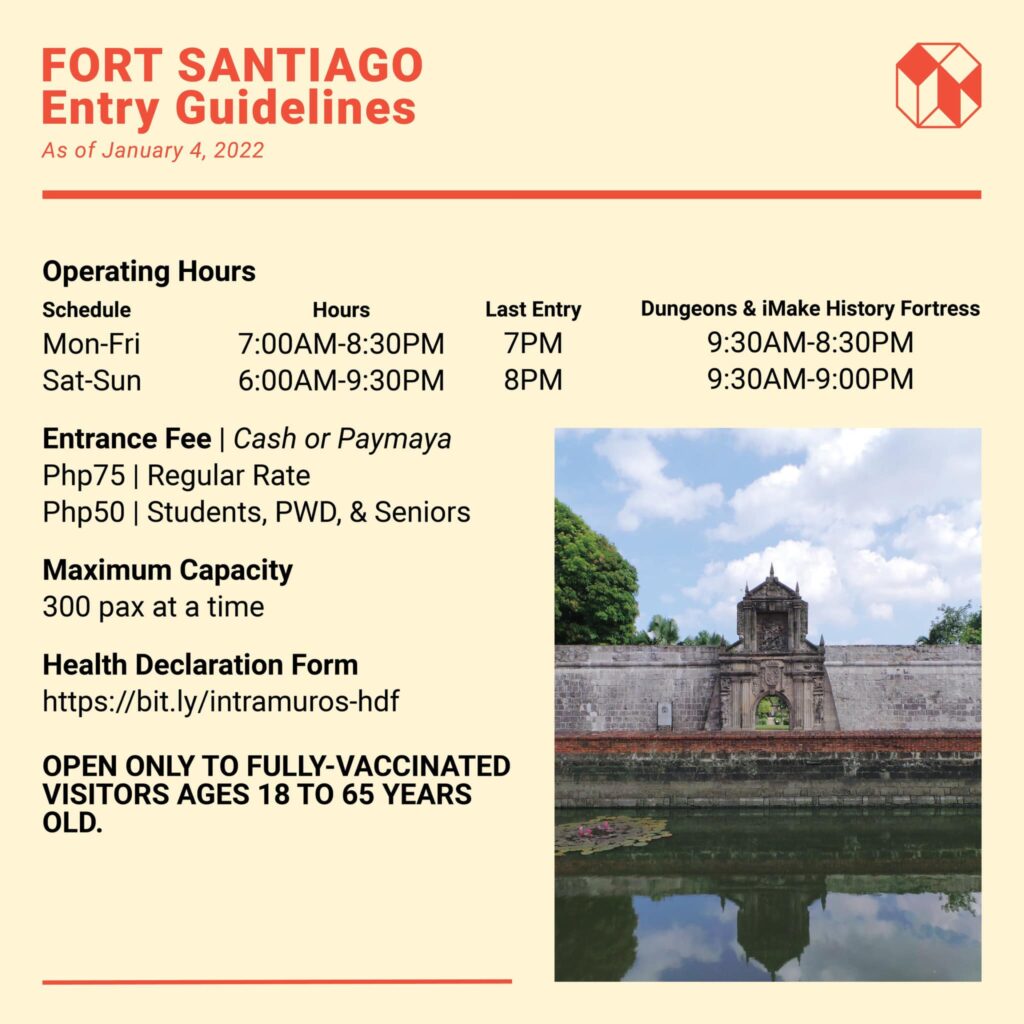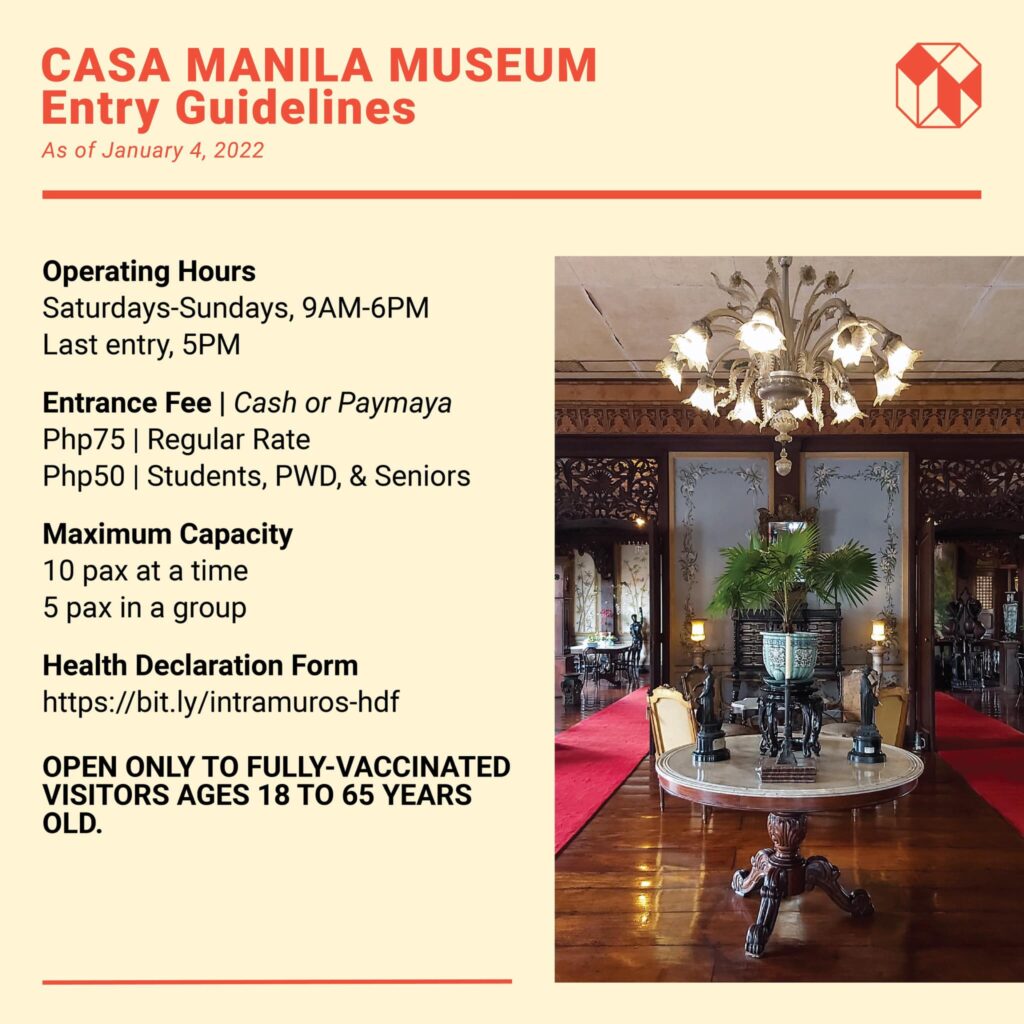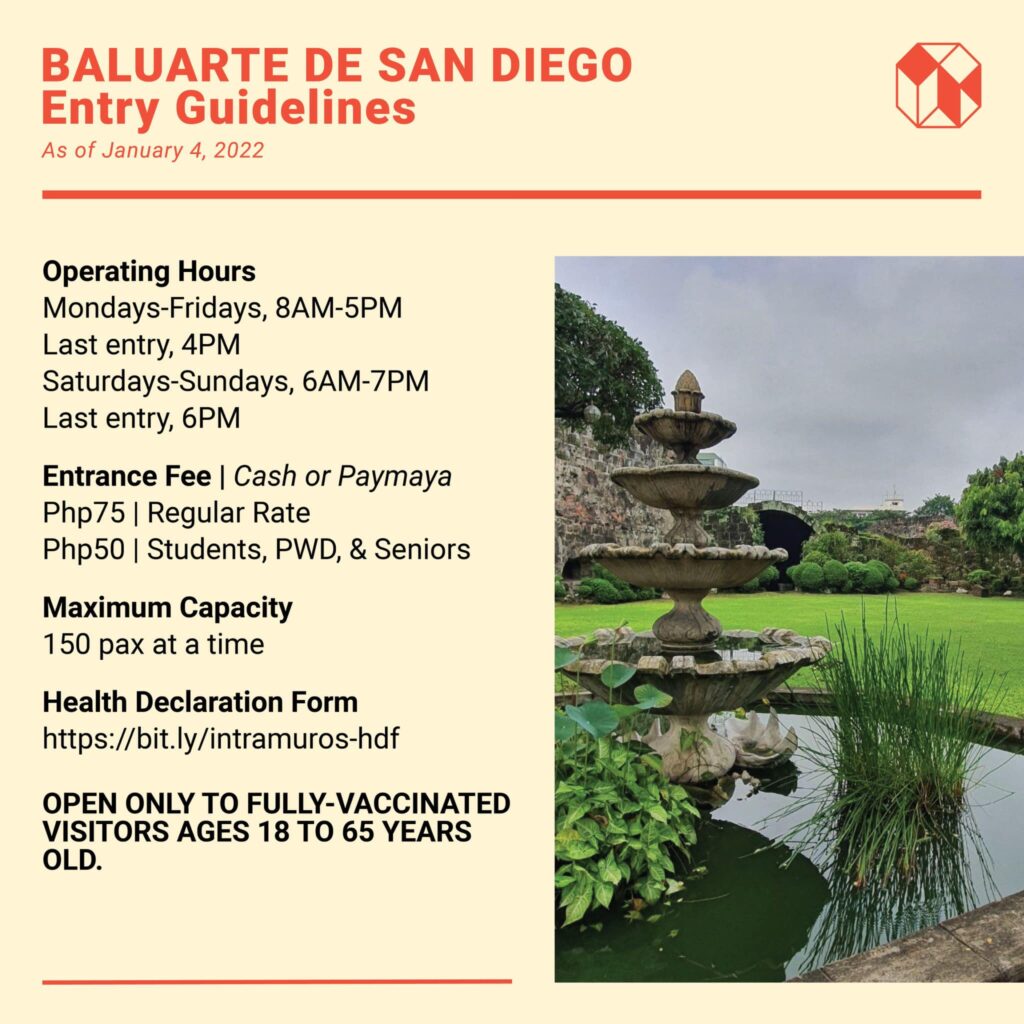 Here's a handy map showing accessible areas in Intramuros: