ICYMI: COVID vaccination cards are now required when entering Metro Manila coming from outside provinces at border checkpoints—not just when you want to dine in at your favorite restaurant.
As the government pushes to limit the movement of unvaccinated individuals, your COVID vaccination might as well be your liberty card.
Failure to present your vaccination card will not land you in jail or get you penalized. Instead, you will not be allowed to get pass through checkpoints manned by the Philippine National Police at key National Capital Region locations including the gateway to and from the north Bulacan.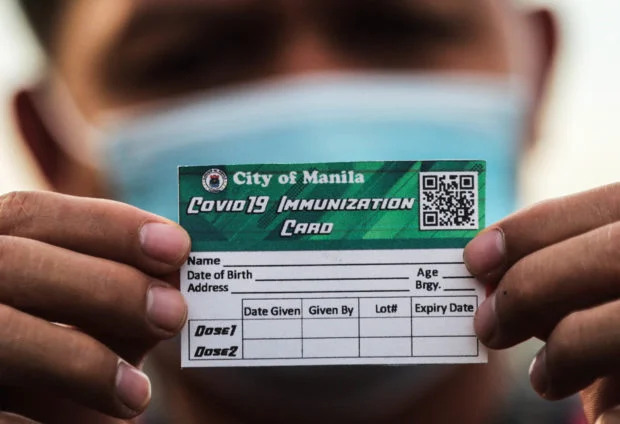 This proof of vaccination may prove hard to maintain though given its material: paper. Plus, most entries are handwritten in ink. Its size is also not suitable for wallets without folding.
For those lucky enough to get theirs in a digital format, it's as easy as pulling your phone out. But for everyday Filipinos who commute, do daily tasks, and whatnot, this paper card may prove fragile.
So here are some tips on how to care for and hopefully, not lose this precious piece of paper:
Get it digitized
This is the easiest way to ensure you don't lose your vaccination card. Just take a clear photo of it, front and back, and it will forever be on your phone gallery—until you, god forbid, accidentally delete it.
An alternative option is to get a vaccination certificate from issuing local government unit. This comes in digital format or as a physical copy, which is harder to lose and easier to store in a clear book or an envelope.
Get a clear plastic cardholder
PVC cardholder waterproofs your vaccination card and also saves it from regular wear and tear when stored in your wallet. It also keeps it neat and creaseless. You can get these clear plastic cardholders at school supplies chains, online on your trusted shopping app, or from your kid who still keeps it from pre-pandemic school days.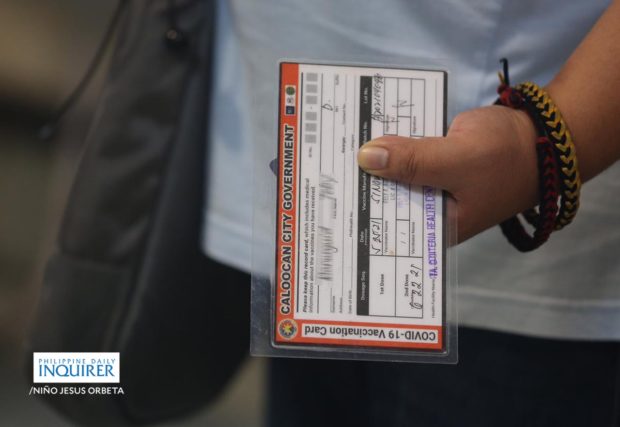 This is also better than having your vaccination card laminated in plastic film, which locks it in forever. Not a good idea if you have yet to get your booster shot. 
Last resort: Turn it into a regular-sized hard PVC card
Note that this is not recommended especially when you don't personally know the person or business turning your paper vaccination card into a hard PVC card. Remember that your vaccination card contains your personal information, which you should secure at all costs.
But shrunken to normal card size, you can easily store it alongside your other identification cards in your wallet or cardholder.