Plants take the limelight in this Power Plant Mall pop-up
Take a peek in Seek the Uniq's Habitacion, a cozy, gypsy-themed, and cashier-less pop-up
Dec 10, 2018
If not for its "guide shop" sign, you would think of Habitacion as an actual hub for bohemian fashion and furniture enthusiasts, plant lovers, or both.
Although tucked in one of the highly urbanized areas in Metro Manila, Habitacion—the latest shop set up by online store Seek the Uniq—looks like a tropical haven that just literally popped up on the new wing of Power Plant Mall in Rockwell Center, Makati City. It's one of those stores that will immediately pique your curiosity upon passing by.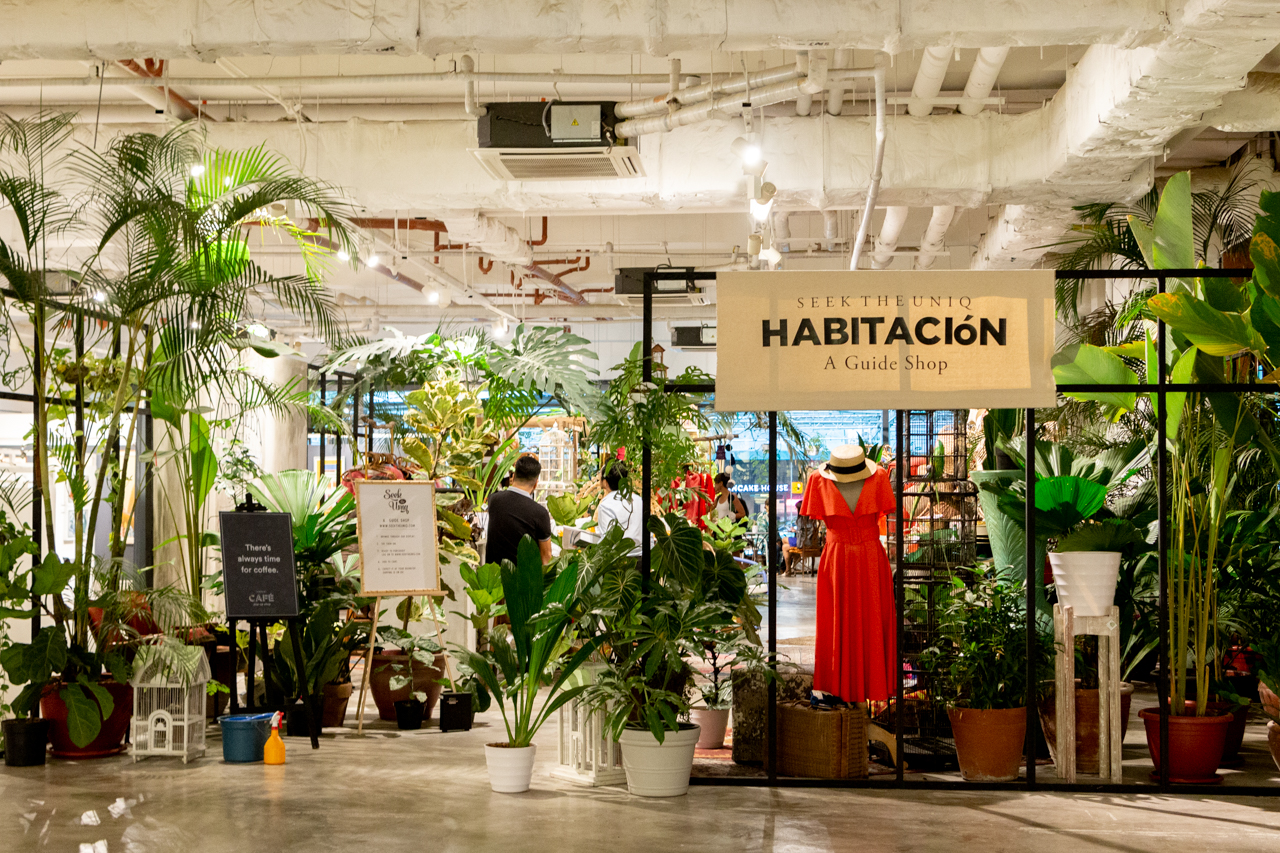 Greeting you upon entrance is a striking red pick-up truck overloaded with weaved baskets. The owners call it the "Gypseek Atlas," a wordplay on the terms "gypsy" (which the owners sometimes refer themselves to with their taste in design) and "seek" for, well, obvious reasons.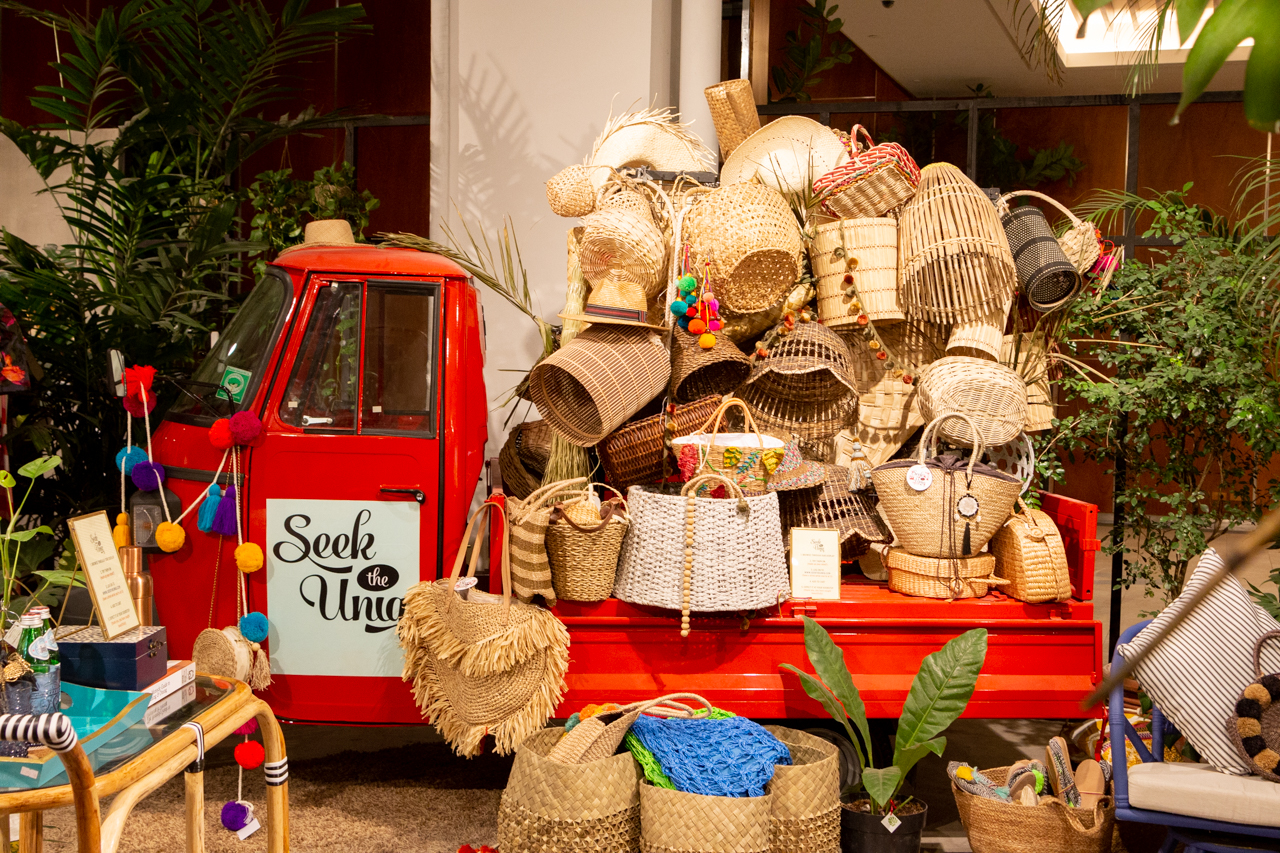 Behind and beyond this pick-up truck is lush greenery dominating the entire 260-sqm. space. You will see plants looming over and around the home furniture for sale.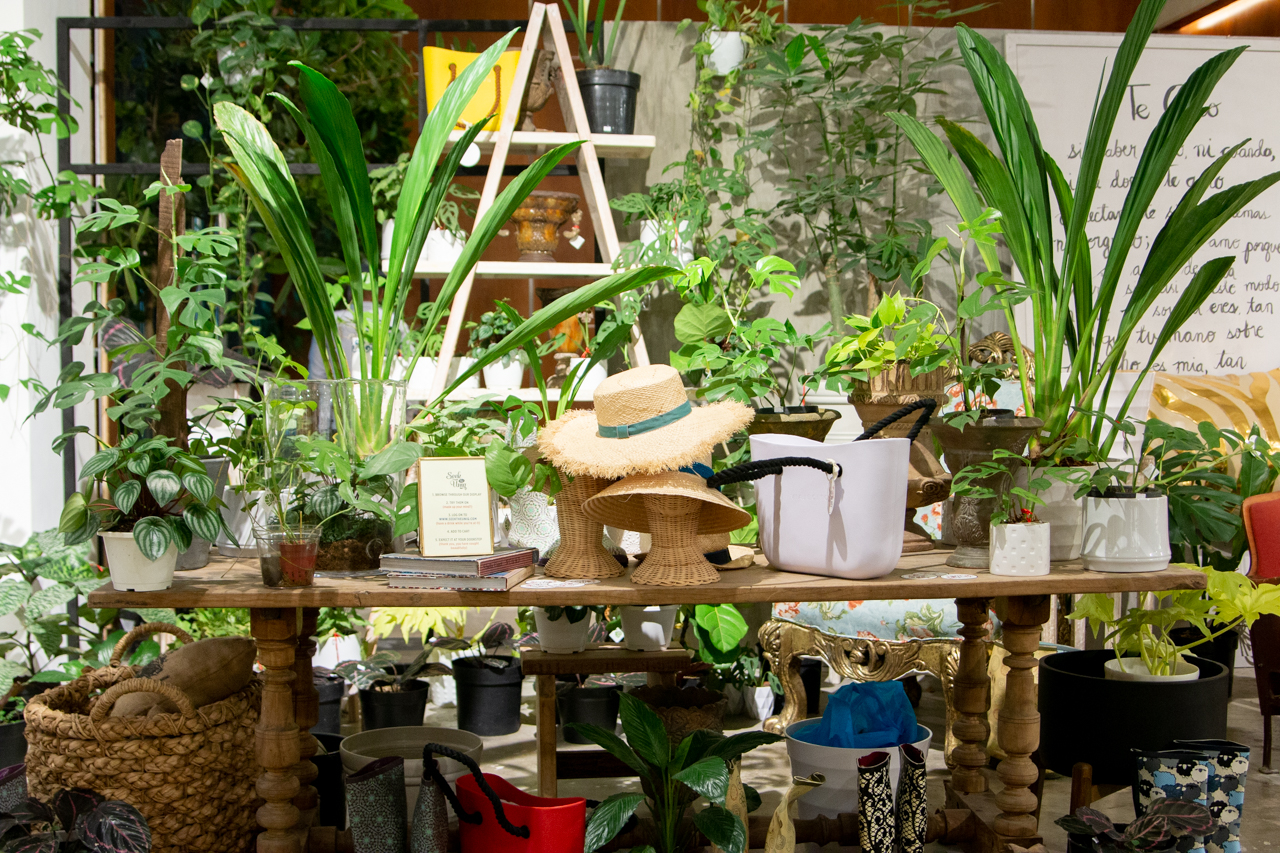 The plants are actually the newest offering of Seek the Uniq. Its main objective is to capture the market of people living around the area. "Everybody is interested now in plants and its very hard, not to mention unusual, to see indoor plants being sold in areas like this," says Vicky Marchadesch, who manages Seek the Uniq's Home section.
Unlike their other items, however, the plants are not and cannot be sold online. "This is mainly because we cannot deliver it, especially in far places. Mamamatay siya when you put it in a truck and deliver for hours. We only offer it here for pick up in the shop or for minor deliveries, such as for those living around Rockwell," Marchadesch adds.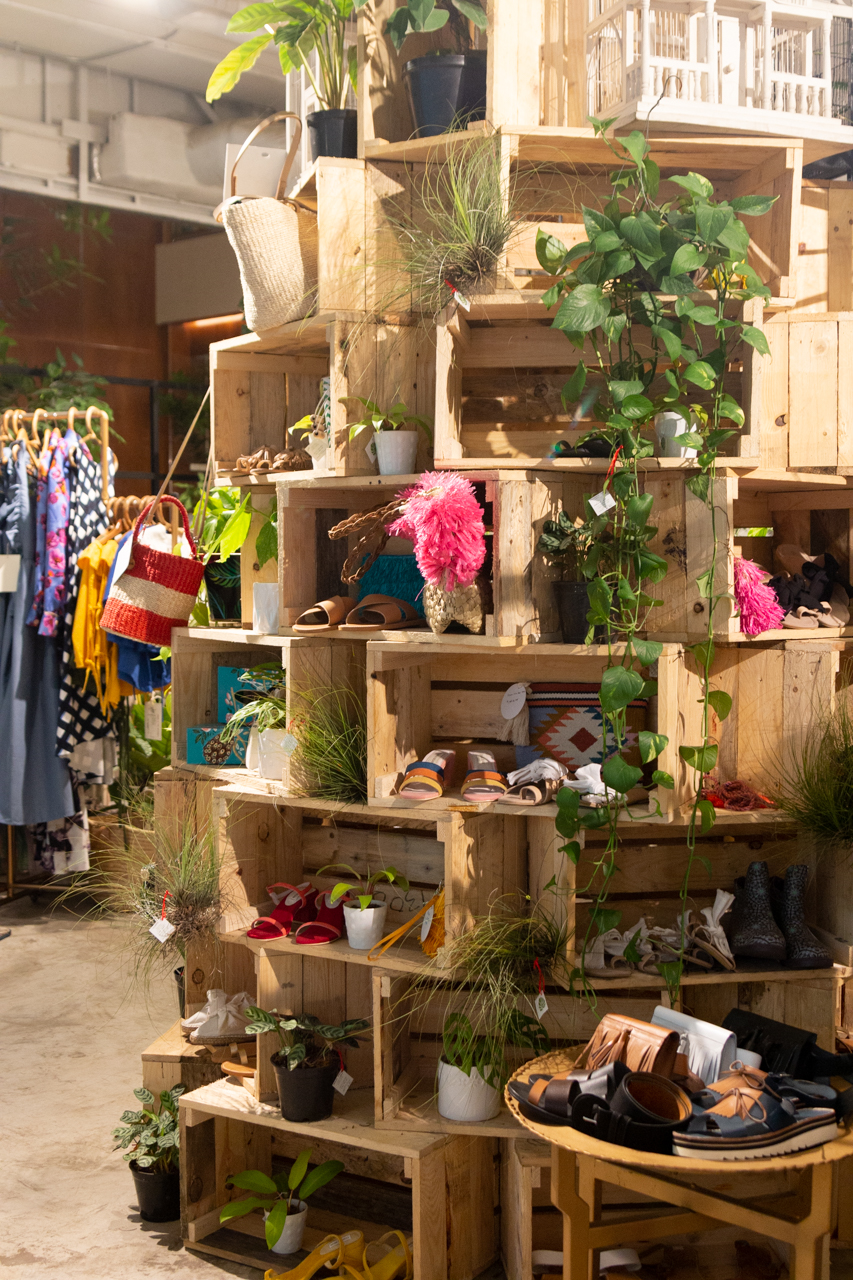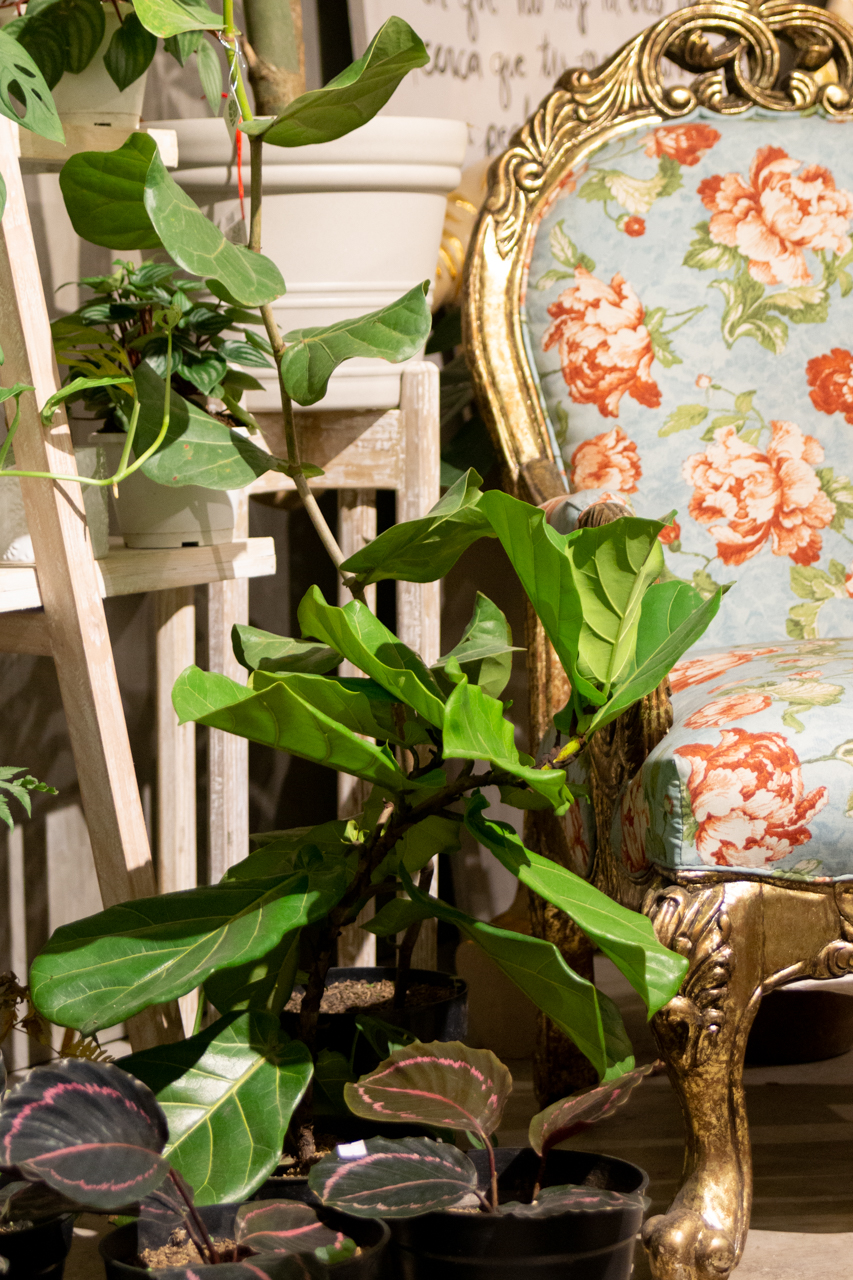 All of the plants are sourced from and styled by plant guru Pido Villanueva of PGD Botanique, who often comes to the shop to curate the layout of his plants.
Aside from the green foliage, the furniture also looks both randomly and carefully curated all over the place, like an actual house.
The owners even made it a point to make each of the store's showroom designed like a part of a usual home with all the clothes, products, and plants they're selling, if not for their distinctive furniture though.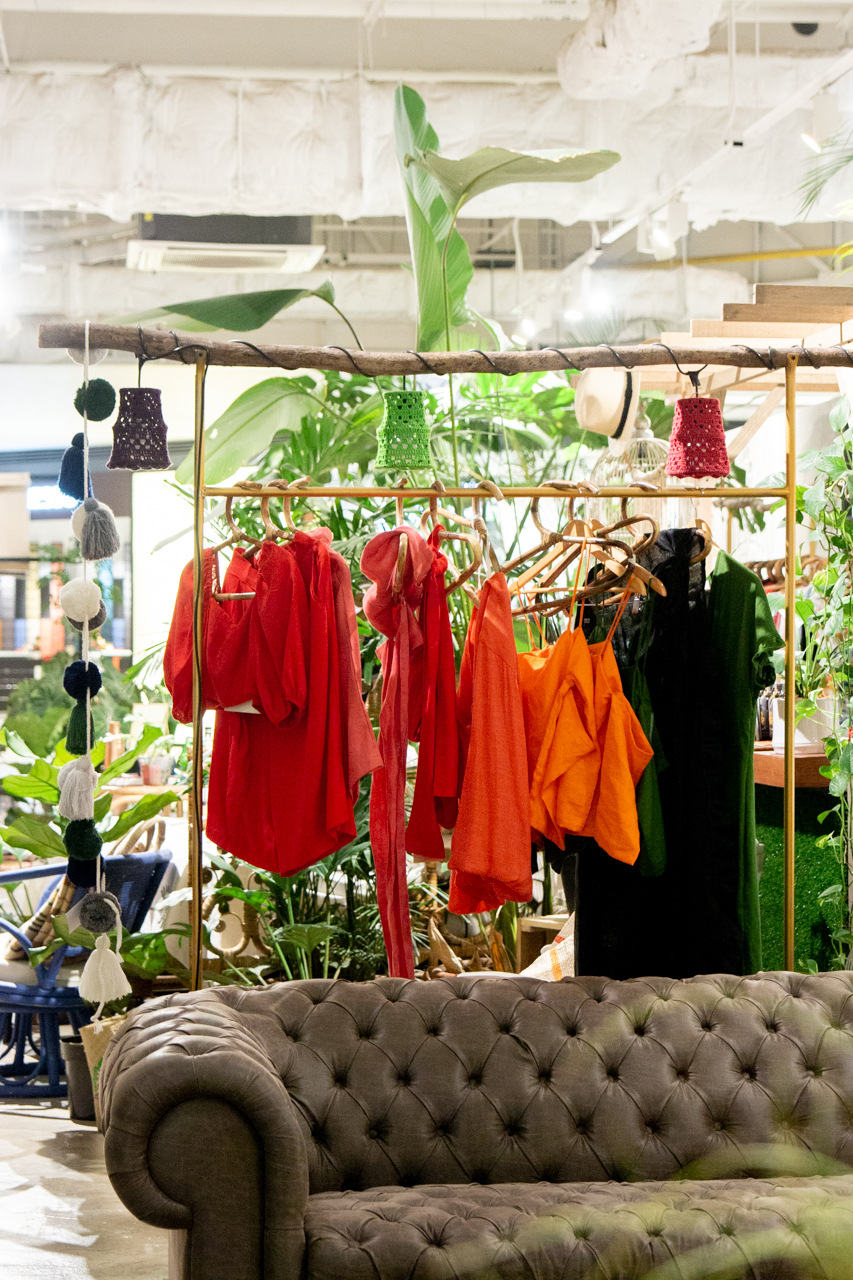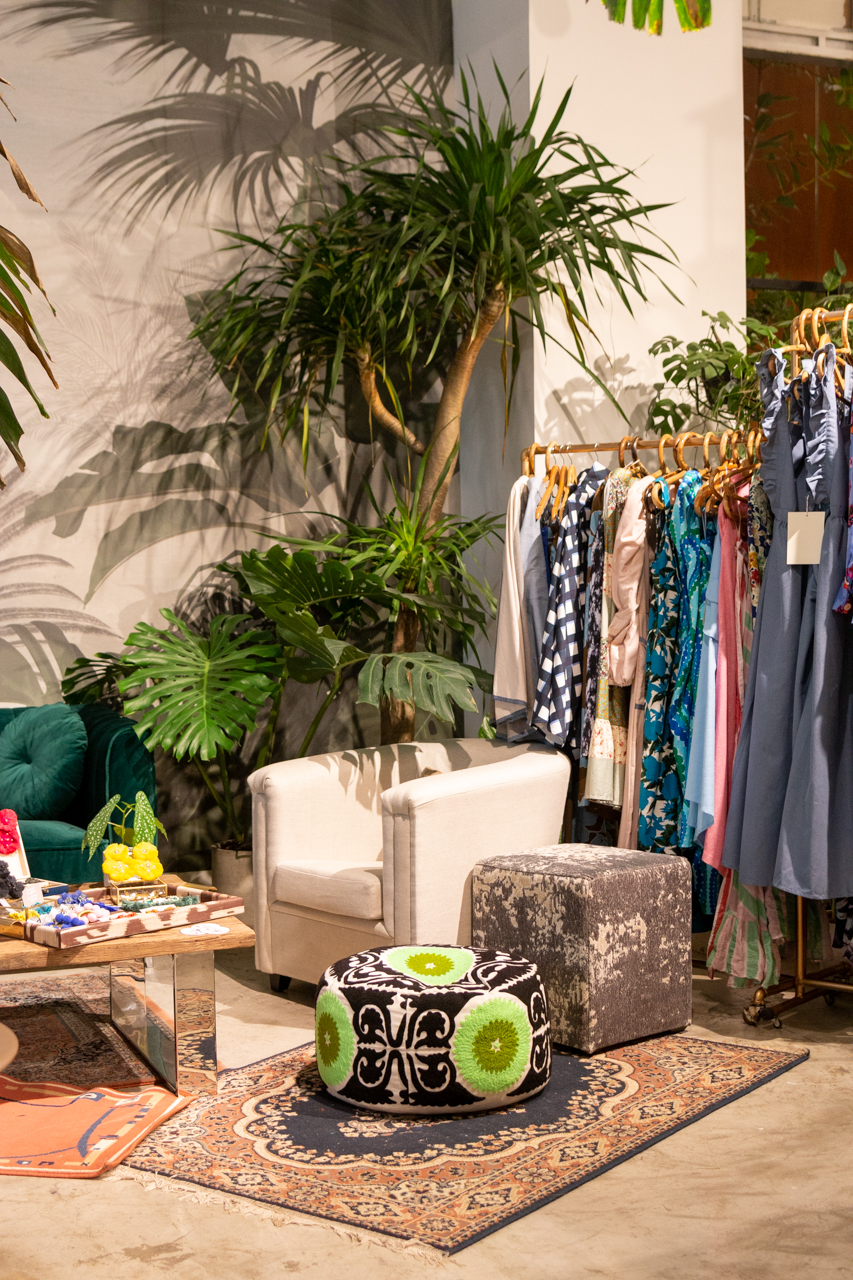 "Each of the items we're selling is sourced from different merchandisers," says Marchadesch. "We hunt for suppliers willing to be with us."
Marchadesch adds that they make it a point to prioritize local suppliers. "Ninety percent of our items here are from local brands."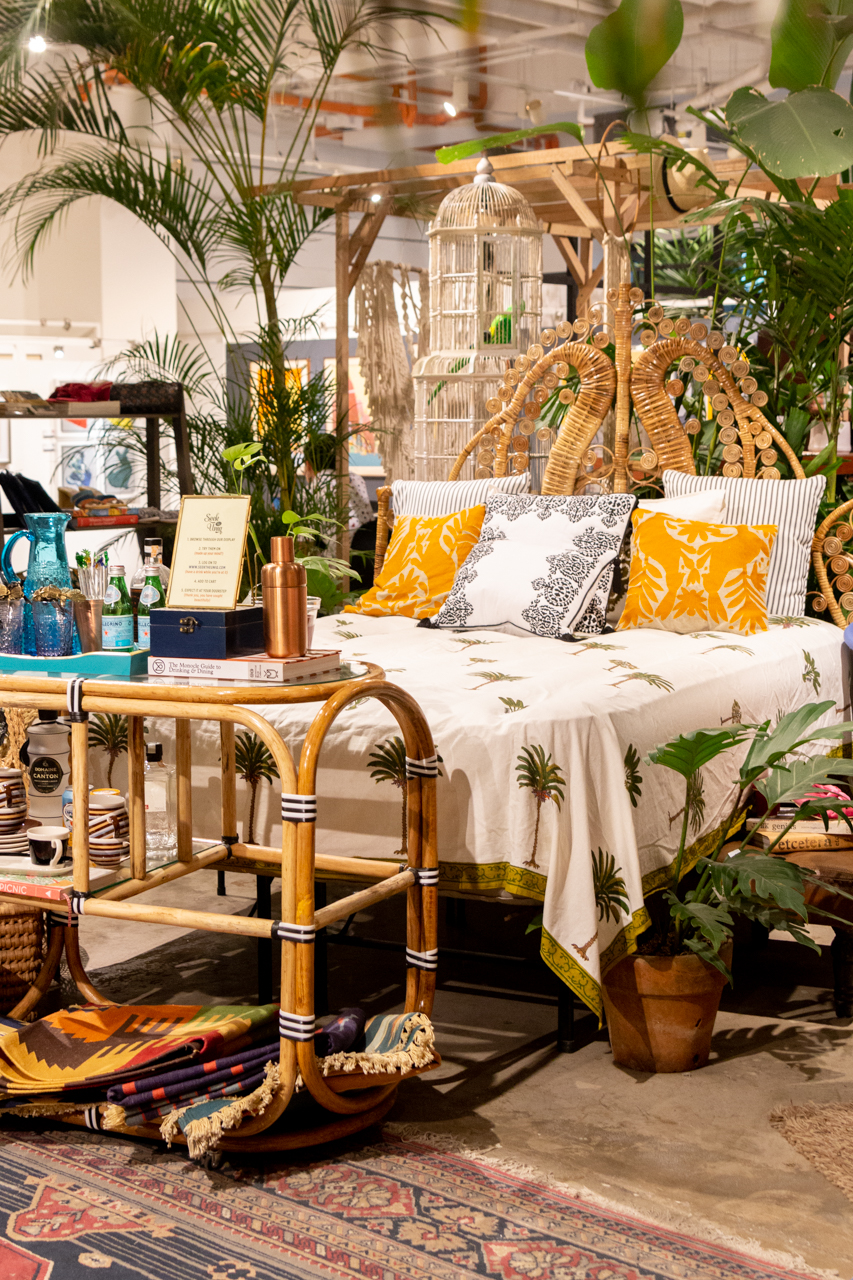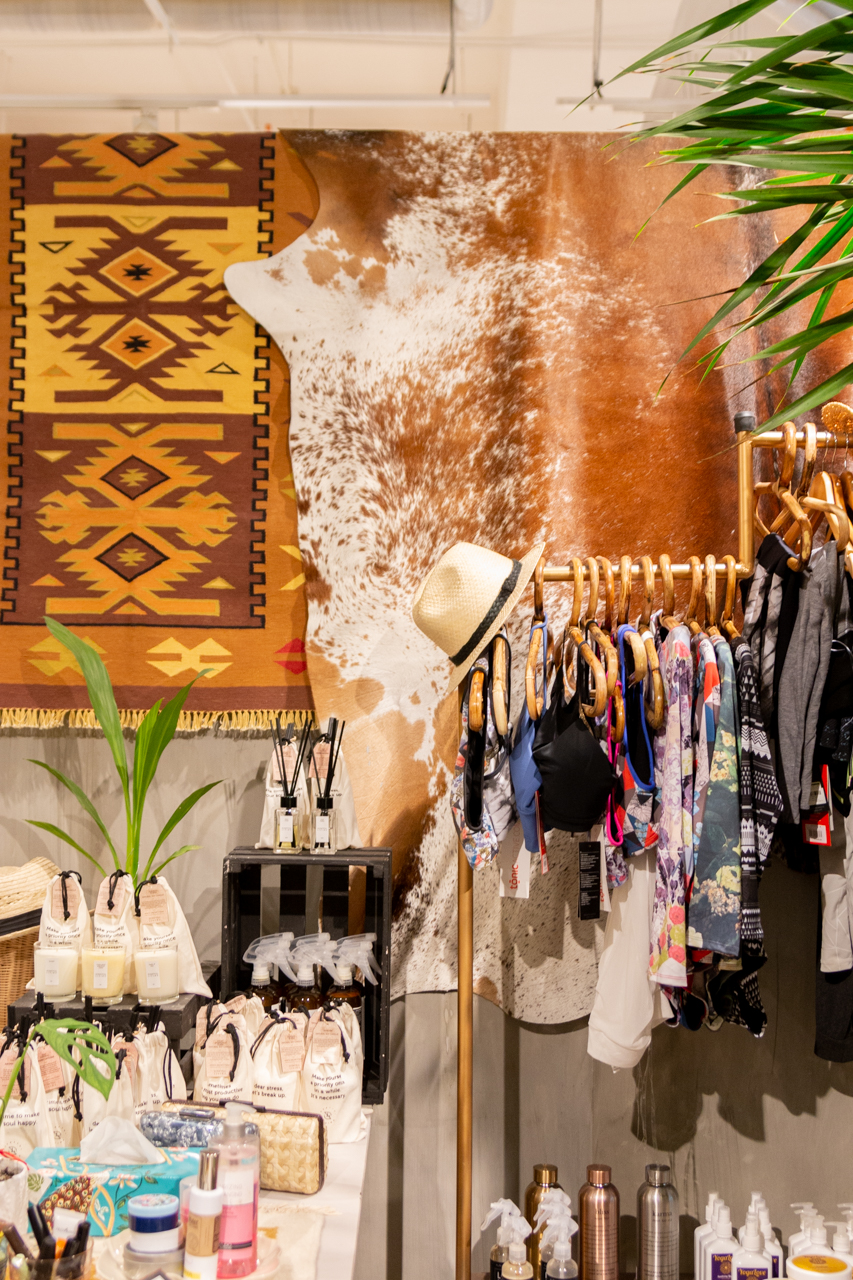 The bed, for example, is made with rattan by local artisans. "Its crafted intricately and personally which is why it is made to order. It takes three working weeks for the bed," says Marchadesch.
There is also a "parlor" where coffee tables are situated facing a fitting room for evening gowns. The area mirrors the formal wear we can see at Seek the Uniq's Instagram page. The evening gowns are designed by Arlene Sipat-Sutton who also works as a designer for Azucar in Greenbelt 5.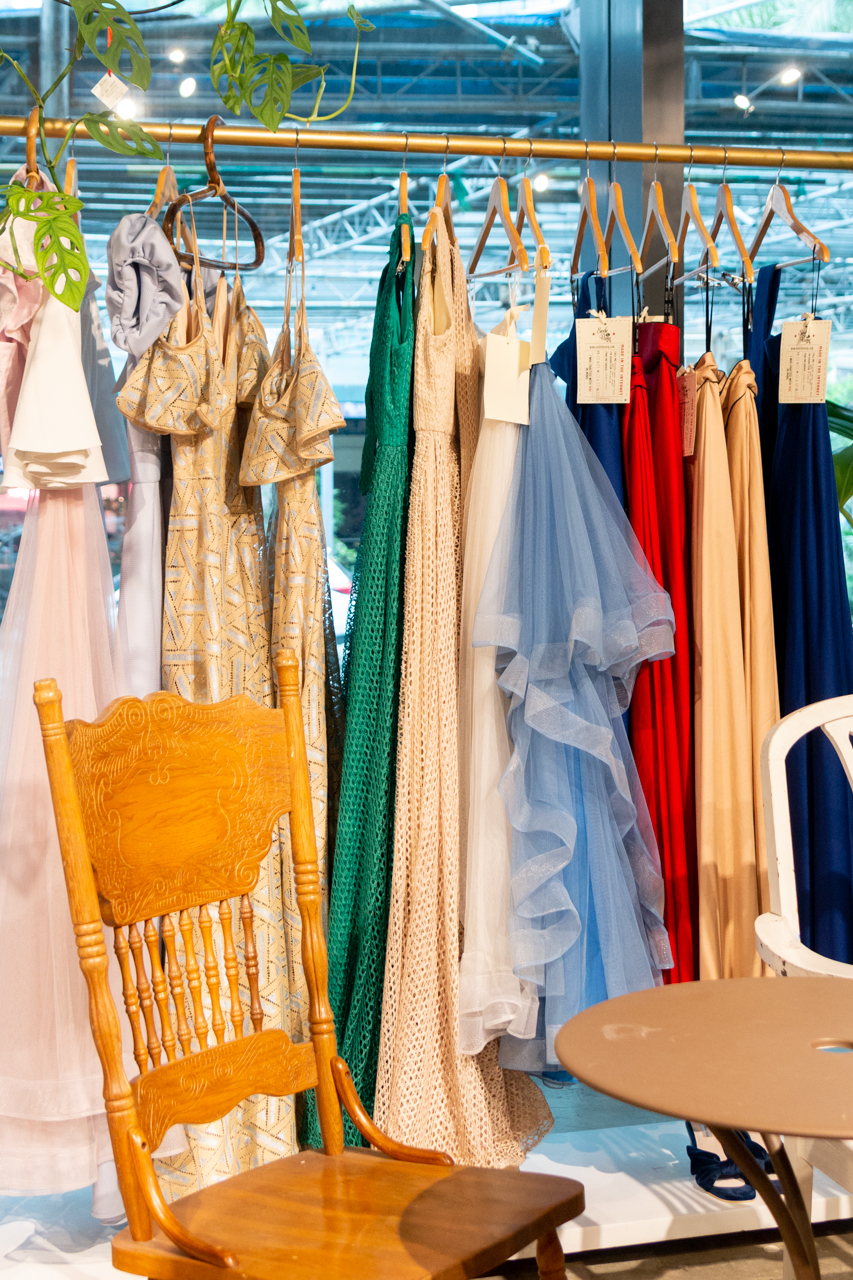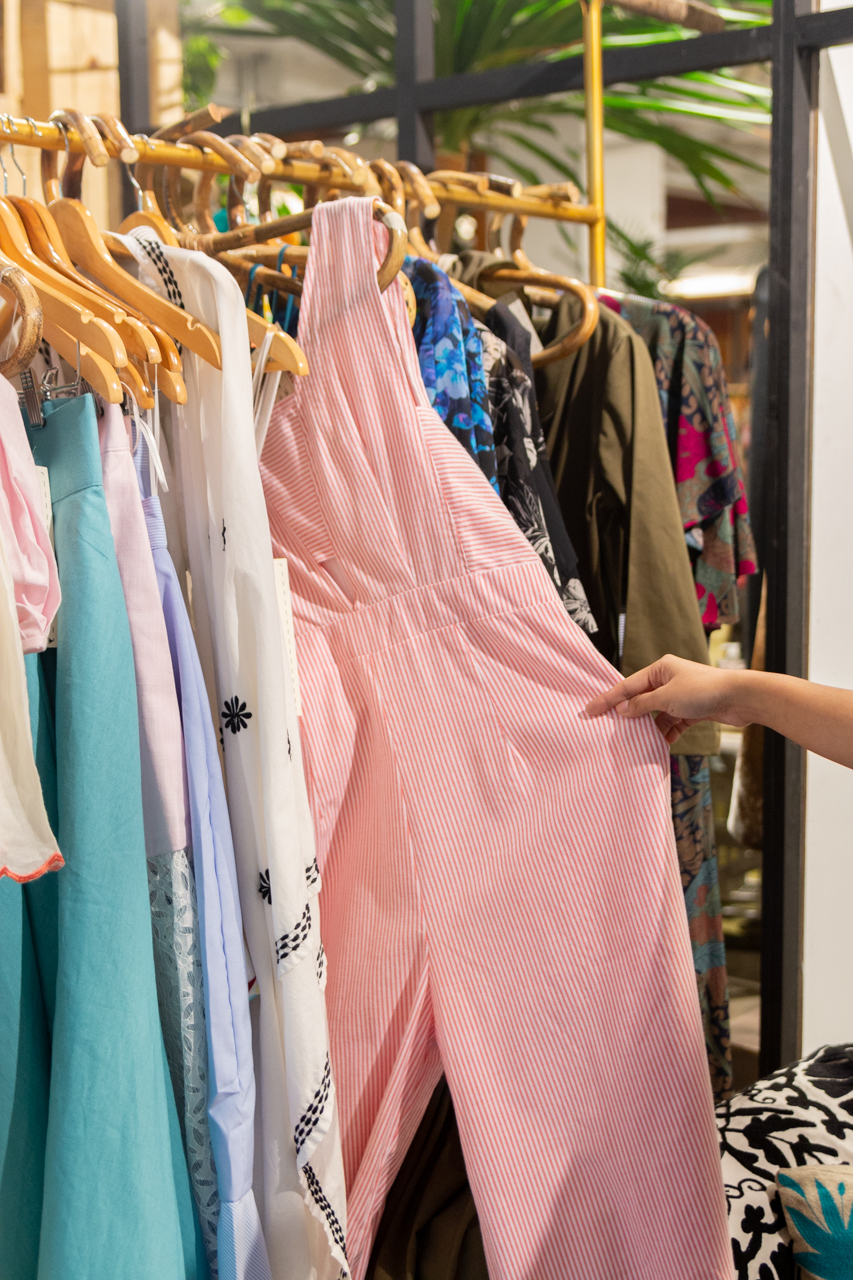 The other fashion items they sell that aren't evening wear are sourced by Seek the Uniq's founder, Mikka Padua. Marchadesch says that from time to time, the brand's in-house stylist Nascia Cammayo visits the shop to assist those who want to buy clothes.
Most of the time, however, the stylist and fashion section managers are busy with editorial shoots which happens twice a week.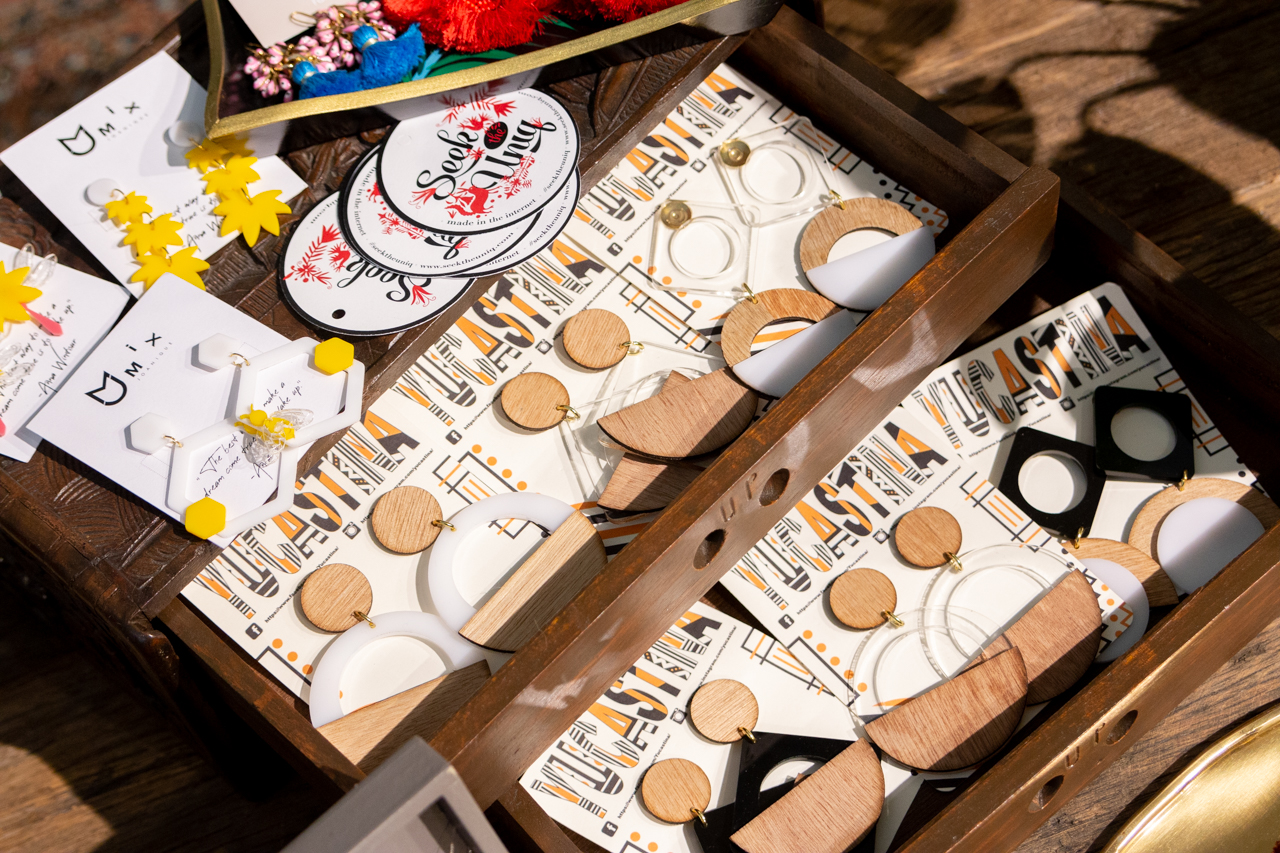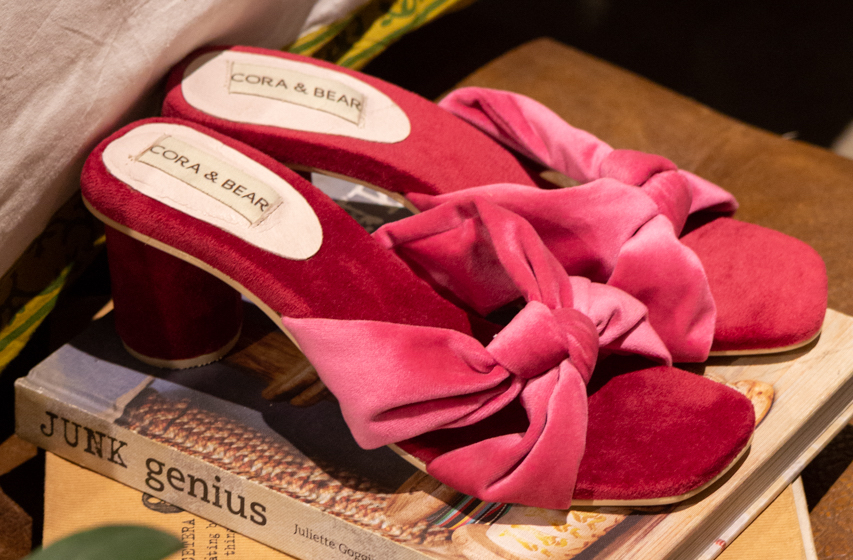 Adding freshness to this homey ambiance are Habitacion's technically wall-less interiors. Being situated at one part of a wide space where a bookstore used to be located, Habitacion relies only on open-framed dividers, glass windows as it's main "sidewall."
As if the store's not yet a package for people who want a breath of fresh air in a busy city, coffee and wine are also being offered. Seek the Uniq collaborated with Café Vengo for a pop-up café (yes, a pop-up within a pop-up) situated by the parlor area.
There is also a mini-bar in the shop serving wine and cocktails by Proudly Promdi, a local beverage brand that handcrafts its drinks from Adams, Ilocos Norte. The drinks are available from Fridays to Sundays.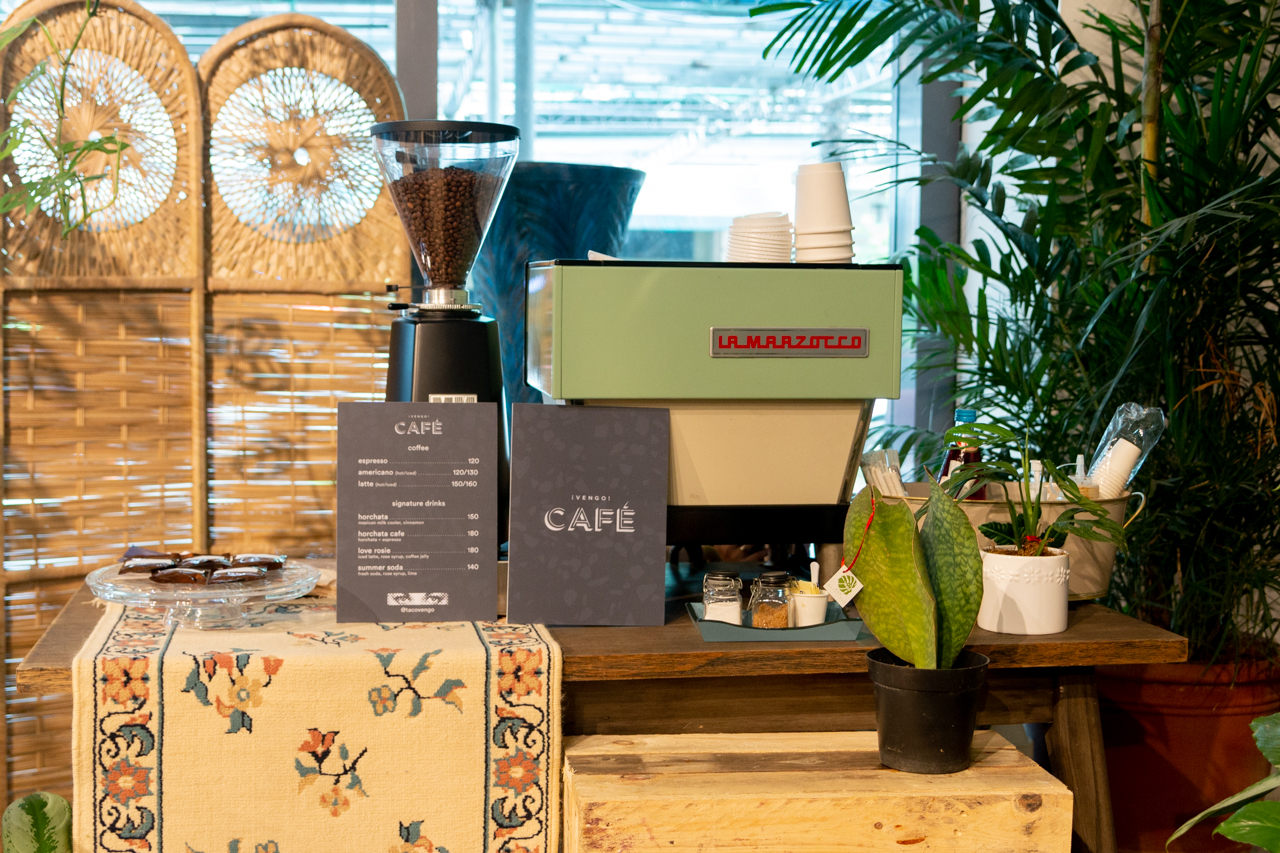 What makes Habitacion even more interesting is that no cashier waits up front.
"Since we are an online shop, a laptop is waiting by the counter where you can place your order and we'll have it delivered to you, […] with the exemption of the plants," Marchadesch says. "This is because the items here are limited. If you want something but it's not the right size or color for you, you can check out its other variations online." That's why they refer to Habitacion as their guide shop.
But if the item you want to buy is already available in the shop, "of course you can buy it." The assistants will be the one who will guide you through your purchase.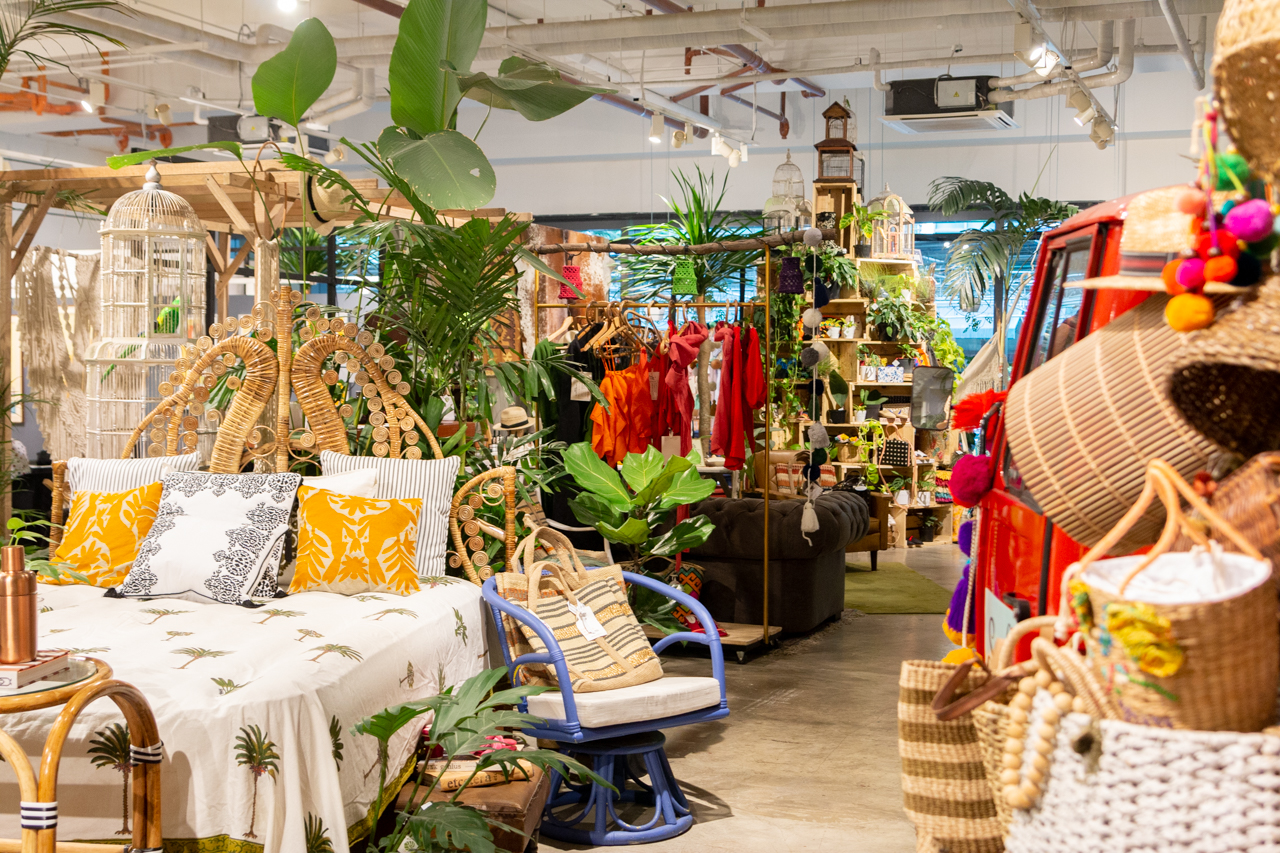 Since this is a guide shop, there's no pressure for you to buy anything. "It's curated like this for you to look around and maybe even lounge around."
This is why they weren't surprised when someone actually came to the store last October—a few days after their opening—bought some coffee, sat on one of the chairs by the parlors, and just knitted. "She just stayed there. It was a sight to see in a place like this," Marchadesch says.
Get more stories like this by subscribing to our weekly newsletter here.
Read more:
Live your New York dreams at home with these furniture
Why millennials have no room for heirloom furniture
Industria Edition has a steel grip on artisanal furniture
Read more by Amierielle Anne Bulan:
These furniture stores sell items handcrafted by Filipinos
LOOK: Unconventional black house in Tagaytay is a home to 25 dogs
Here's a modern take on the bakya
TAGS: accessories Bar cart Bed Bohemian Christmas tree design Display fashion Foliage furniture Greenery Guide handmade home local makati Plants Pop-up rattan Rockwell Seek the Uniq shop