Choosing a dish to bring to a potluck party can cause major headaches. There are many things to consider: It should be generous enough to feed the whole party; it should offer variety; it shouldn't be venue or temperature sensitive; it shouldn't be too messy to eat; and it should promise good times. Worry not because the ultimate potluck food is now available in Manila and it meets all these requirements.
Pungko-pungko is a local street food from Cebu. "You'll see this all over town," shares Bai's Boneless Lechon Cebu owner Dexter Ding. "Pungko, in a nutshell, means to hunch over or crouch down in a low seat, usually below the knee. You choose from a smorgasbord of various fried food and eat quickly. It's a satisfying and delicious meal at a very budget-friendly price."
Since 2014, Bai's has been purveying Cebu-style boneless lechon around Manila and its neighboring provinces. Their specialty has always been the rolled pork belly cooked to a perfect crisp. It's succulent, juicy, and out-of-this-world flavorful. Starting this December, Bai's has decided to diversify and offer another Cebuano favorite to the Manila market. "We are proud of our heritage and proud to be from the island of Cebu," shares Dexter. "We are Cebuano through and through, hence our tagline 'Certified 100% Cebuano.' Bai's is an homage to all our Cebuano friends, extended to their Manileño families who miss Cebu!"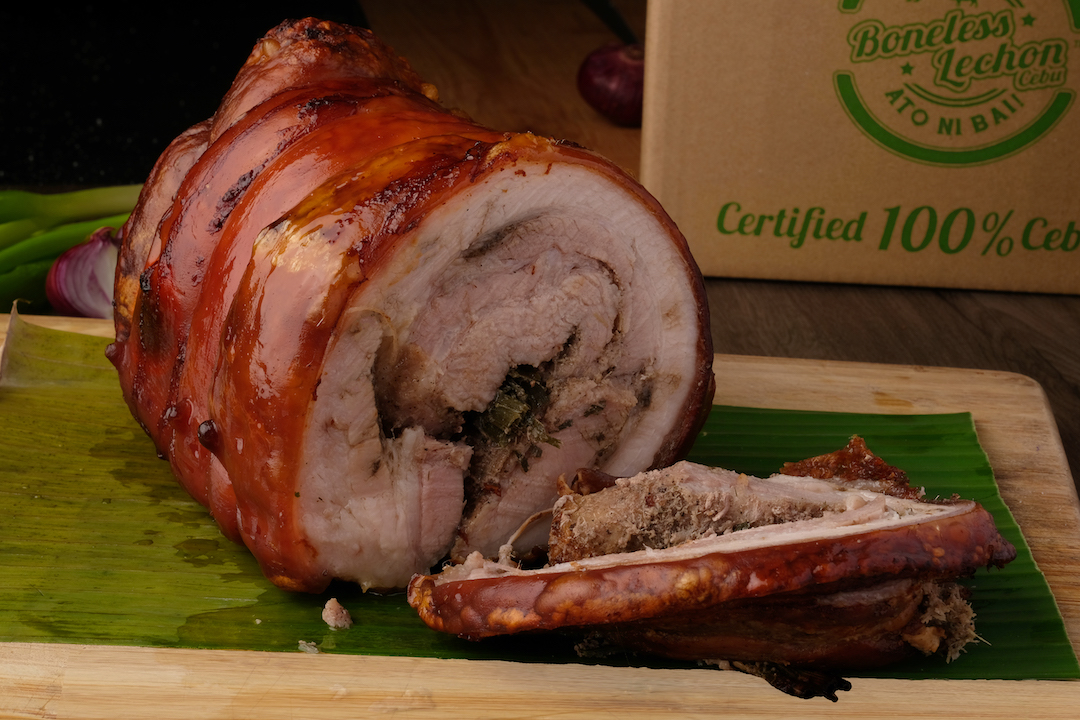 The Bai's pungko-pungko set is composed of ngohiong, crispy Chinese spring rolls; ginabot, a Cebunao version of chicharon bulaklak; deep-fried chicken wings; chorizo de Cebu; and meaty, flavor-packed meatballs. All five components are based off heirloom recipes and are family favorites from Ding's grandmother's dining table. The set can serve as the perfect appetizer to the boneless lechon, or it can also stand on its own as a viand option. Just pair up the set with steamed white rice and vinegar with loads of onions and you're good to go.
Bai's can deliver the pungko-pungko set to your doorstep on the same day you place an order. Their Pasig branch recently underwent renovation and can now cater to dine-in clients who'd love to partake of the pungko-pungko. More branches in West Avenue, Quezon City, Bacoor, Cavite, and Lancaster City, General Trias will be opening soon, promising a taste of the pungko-pungko to a bigger market.
The best part? The pungko-pungko will be on offer beyond the holiday season. "Hindi ka mapapahiya ipa-deliver ito sa office, bahay, or venue niyo." promises Dexter.
The pungko-pungko set sells for P449 (4-5 pax), P799 (10-12 pax), and P1,199 (15 to 20 pax). To order, contact 0917-5825333 or visit www.baisbonelesslechon.com.
Writer: IDGE D. MENDIOLA