Can you find this '20s-themed speakeasy?
The Back Room in BGC may just be your new favorite after hours escape—if you can get there first
info
The Back Room

Bar, speakeasy

6 p.m. to 1 a.m. Mondays to Thursdays, 6 p.m. to 2 a.m. Fridays to Saturdays

865-3844

₱

P2,000 for two
I never understood the so-called "thrill of the chase" until last night.
I, with two colleagues, braved the heavily congested roads of Makati and BGC to check out a fairly new bar tucked inside Shangri-la at the Fort. That was all I could find about this new speakeasy, really. It's at the hotel, they said, but never quite specified where.
For good reason. It is a secret bar. My contact told me to wait at one of the hotel's restaurants. We ventured to ask around. Do you know where The Back Room is? No answer.
We walked through a hallway and from one of the corners, we were met by a man who asked us if we were looking for anything. Why yes, sir, we are looking for something. Very convenient of you to ask, I thought. So we told him. "We're here for The Back Room."
He gestured for us to follow him into a dark corner of the hall, the walls lined with objects I couldn't even ascertain (as I said, it was dark), and then through a nondescript door.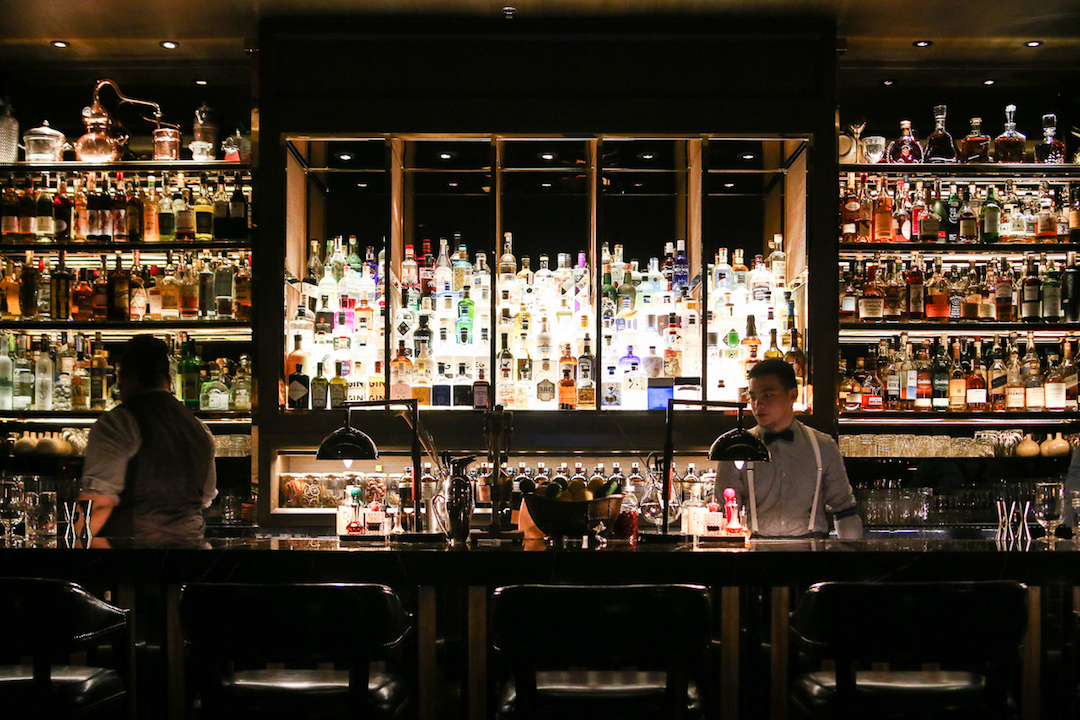 Of course the odd door would lead us to the bar. It is a hidden bar—and as with the tradition of hidden bars in Manila nowadays, there's always that unexpected entrance, sign-less door, or ever-changing password.
Maybe you'd think I'm exaggerating if I said it felt like walking through the wardrobe and emerging at Narnia, but that's what I felt for maybe a good five minutes as I walked through the 50-seater space.
It was dimly lit save for the bar, where rows upon rows of gin bottles lined the wall (there are more than 120 brands available, we were told).
Ladies in vintage dresses and T-strapped heels and pearls greeted us and led us to our table. While we read through the extensive cocktail menu—eighteen in total, grouped into flavor categories—we were given small, medicine-bottle like glasses. A round of shots of something ("Don't ask, just drink," we were told, so… okay. Drink we did.).
Our small group ended up trying four cocktails and, since The Back Room prides itself in its homemade gin, a classic gin and tonic.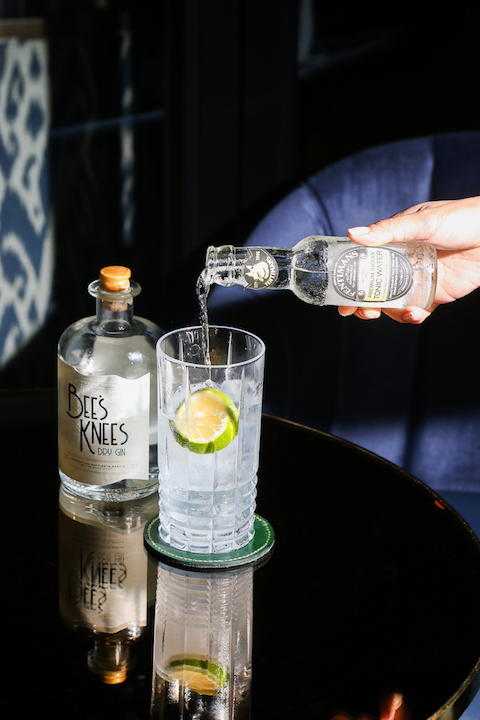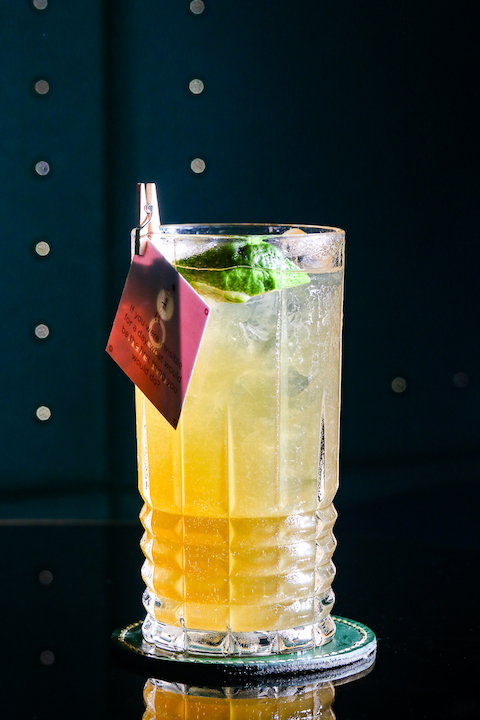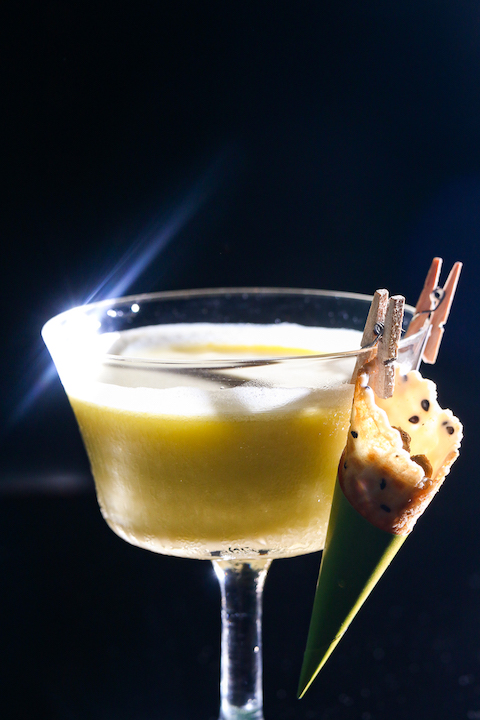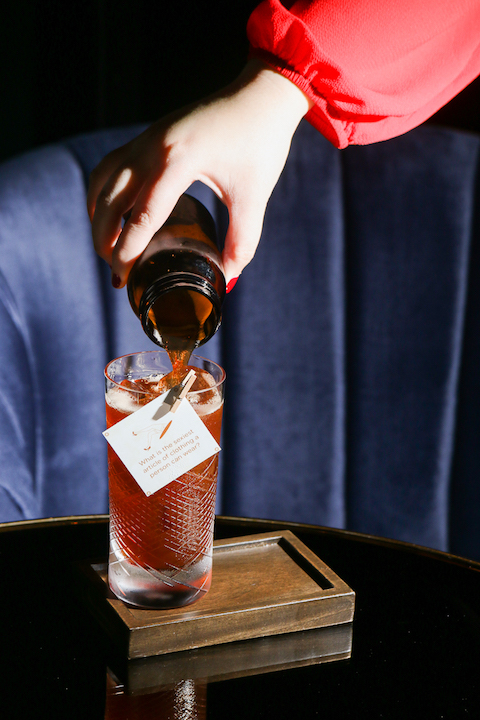 The G&T uses their original gin called the Bee's Knees. Overall the cocktail goes down quite easily; it's dry and a bit floral. I honestly had to stop myself from downing the whole thing (because I hadn't eaten and there were four other cocktails to try).
For the next drink, we had the Razzle Dazzle, a refreshing cocktail made of Shiso distillate, Amontillado sherry, lemon, and chrysanthemum. (I may or may not have been drawn to this drink thanks to the Amontillado. Thanks, Edgar Allan Poe.) It comes served with a lime peel—the scent of which adds to the flavor as you drink. As a sucker for anything citrusy and fizzy, this was, easily, my favorite.
The Dirty Sanchez, meanwhile, is an interesting drink. While it's noted to have a smokey, earthy, and fruity flavor, the most apparent would be that of the smoke and bacon. Because yes, the cocktail really has a strip of bacon on top.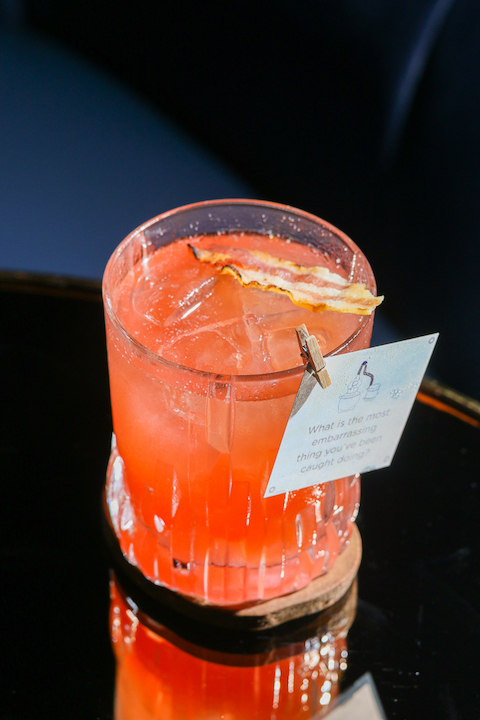 Another unique concoction is the Ransom Note, which is mostly nutty and sour thanks to the pistachio, hazelnut, and lemon, mixed with agave and tequila.
Oh, and a word for the wise: Don't be like me and come on an empty stomach. Go and gorge yourself on something first.
If you didn't though (like me), there are a number of food options, too. Try the Fresh Catch, a tuna poke bowl paired with crispy crackers. The crackers have nori on one side, which matches perfectly with the poke. For something a little heavier, go for the beef Burnt Ends. The tender beef, dipped in Jack Daniels-infused barbecue sauce, is a nice, savory way to "cleanse" your palate of the taste of all the cocktails. Most are bar chow though, so don't expect to be bursting full.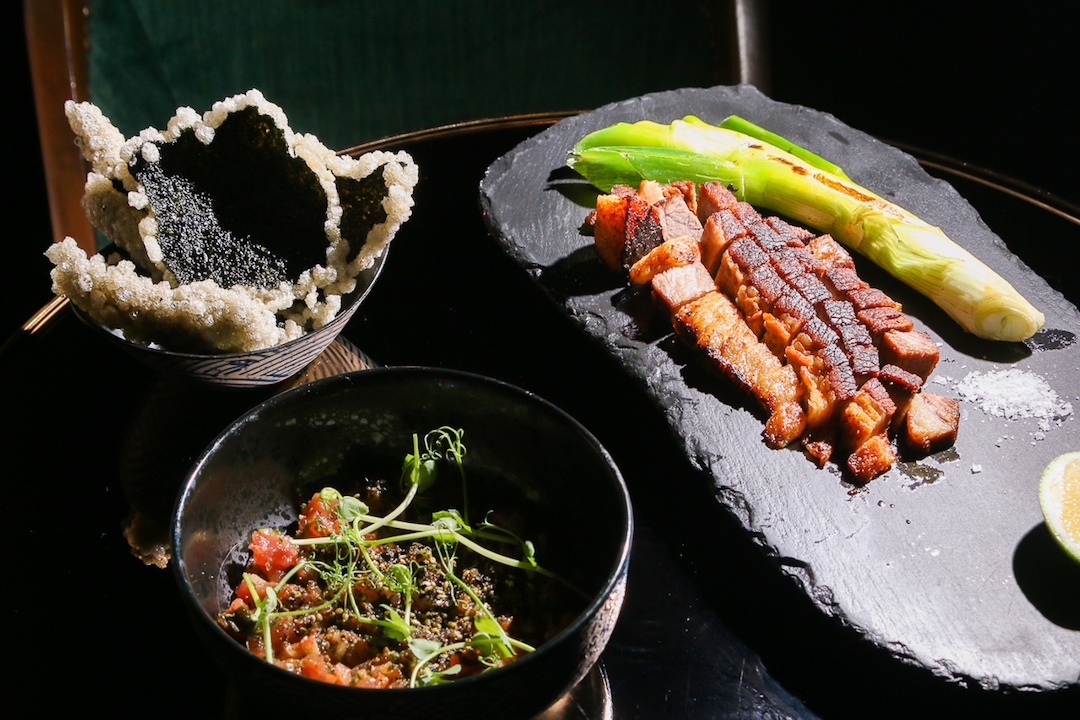 We might have ended the night with looser lips and lighter heads, but if you think that's going to make me spill where exactly this bar is, you'll have to think again. Don't hate me. I don't make the rules.
(Or you could just "read" a little harder.)
Go to Ministry of Crab. You'll be very close to the bar once you get there.
Get more stories like this by subscribing to our weekly newsletter here.
Read more:
This bar serves a refined version of the classic 'gin pom'
New Latin American resto in Alabang transforms into a feisty bar at night
Agimat makes drinks with ingredients from your lola's pantry
Read more by Pauline Miranda:
Poblacion's newest resident Yoi crosses from fusion dining to hip-hop sake bar
This film-inspired speakeasy is hidden in a photo booth
This new speakeasy is hidden inside a matcha resto
TAGS: bars in bgc bars in manila hidden bar secret bar secret bars in manila speakeasy the back room where to drink in bgc
WHY GO?
Go for the true speakeasy experience (because no one's going to tell you exactly how to find it). But once you do get there, try the gin and tonic with their homemade gin, Bee's Knees, or the Razzle Dazzle, if you want a more refreshing cocktail.
MENU