Poblacion's newest resident Yoi crosses from fusion dining to hip-hop sake bar
Ready for a sake flight?
info
YOI

Japanese-Scandinavian, Sake bar

7 p.m. to 2 a.m.

0917 719 1881

₱

P1,000 for two
You can't really tell at first glance what to expect when you step into Yoi for the first time. Unlike its strongly-themed upstairs neighbor, Yoi straddles two equally unique concepts, even for the neighborhood of Poblacion.
Closer to the corner of Fermina street, within graffiti-filled walls, Yoi's experimental kitchen cooks up Japanese and Scandinavian fare that tastes different and yet comforting at the same time. The vibe is rugged and raw, an effect of the concrete walls "decorated" purposely with colorful graffiti. But it also carries a slight "posh" feel thanks to its modern, Scandinavian furniture.
A small tree sits near the entrance, seemingly inconsequential and decorative like a bonsai. One of the staff—a line cook on his serving shift (there are no servers at Yoi; all their cooks take turns serving dishes on the floor)—explains it's a juniper tree, the leaves of which they use to add saltiness to certain dishes.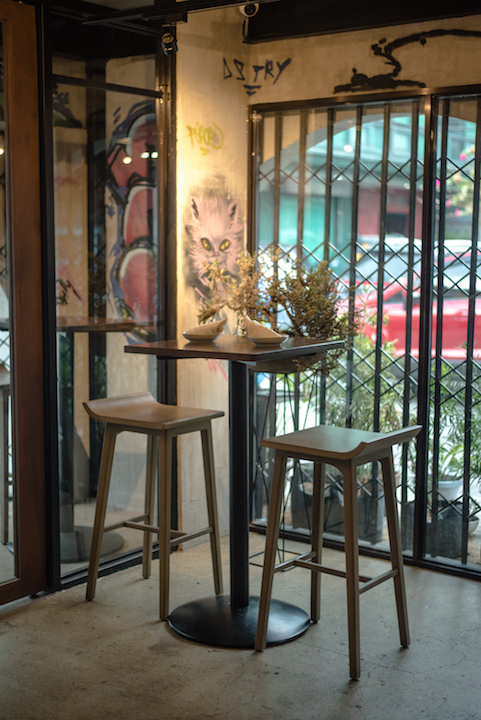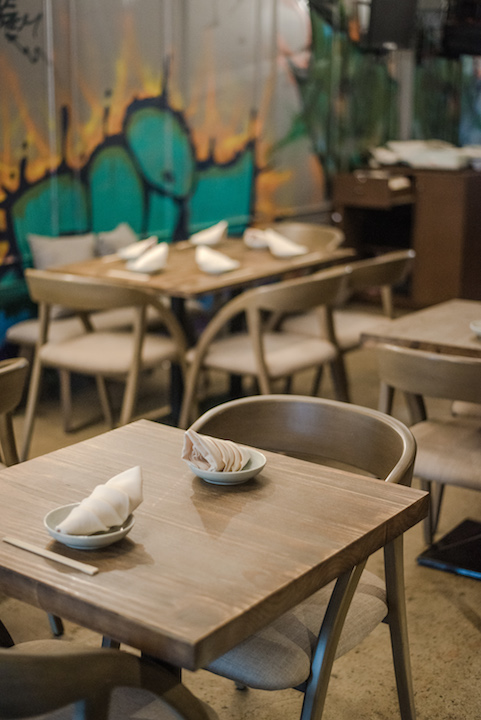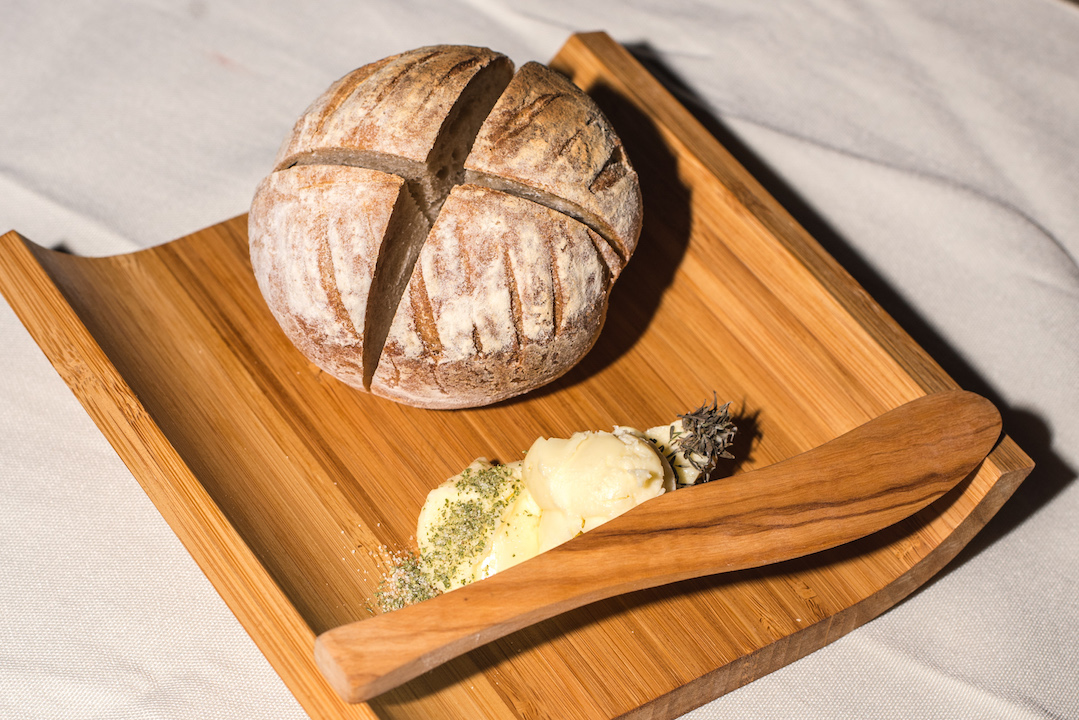 Their homemade sourdough, for instance, comes with freshly churned butter topped with chopped thyme leaves and juniper salt. Juniper first timers shouldn't get too excited though; a small amount will suffice to add flavor to the bread and butter. Too much would just be too salty.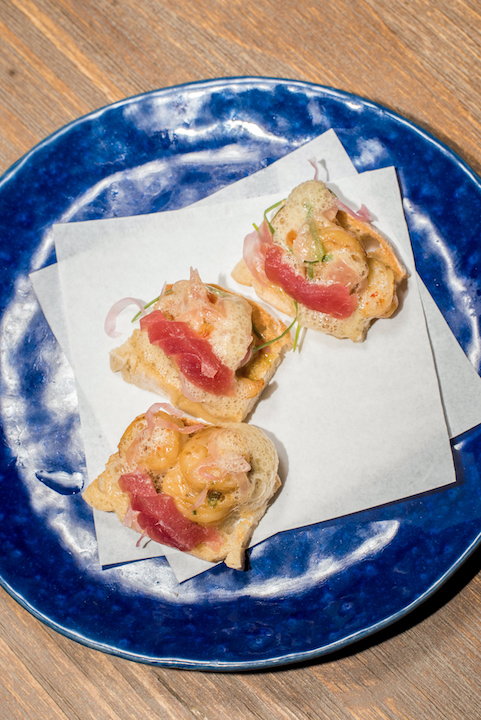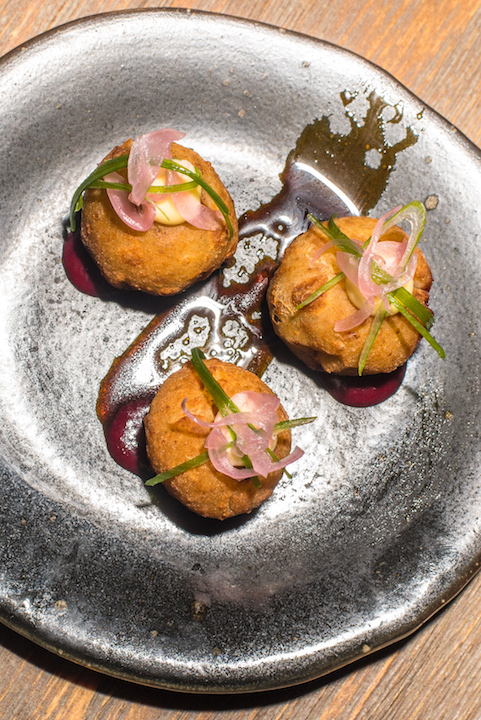 For starters, try the shrimp toast. As the name suggests, pieces of toast are topped with shrimp, tuna tartare, and coconut cream. It also has a hint of wasabi, adding a subtle punch to each mouthful of toast.
On the more Scandinavian side of the menu is the kropkakka, named after the traditional "dumpling" made of potatoes, minced meat, onions, and jam. Yoi's version makes it more Asian, in a sense, by using seafood and leeks with the potato. Each ball is placed on top of a dollop of wild berry jam, which adds a mildly sweet, tart taste. (A word of warning: It can be quite a mouthful.)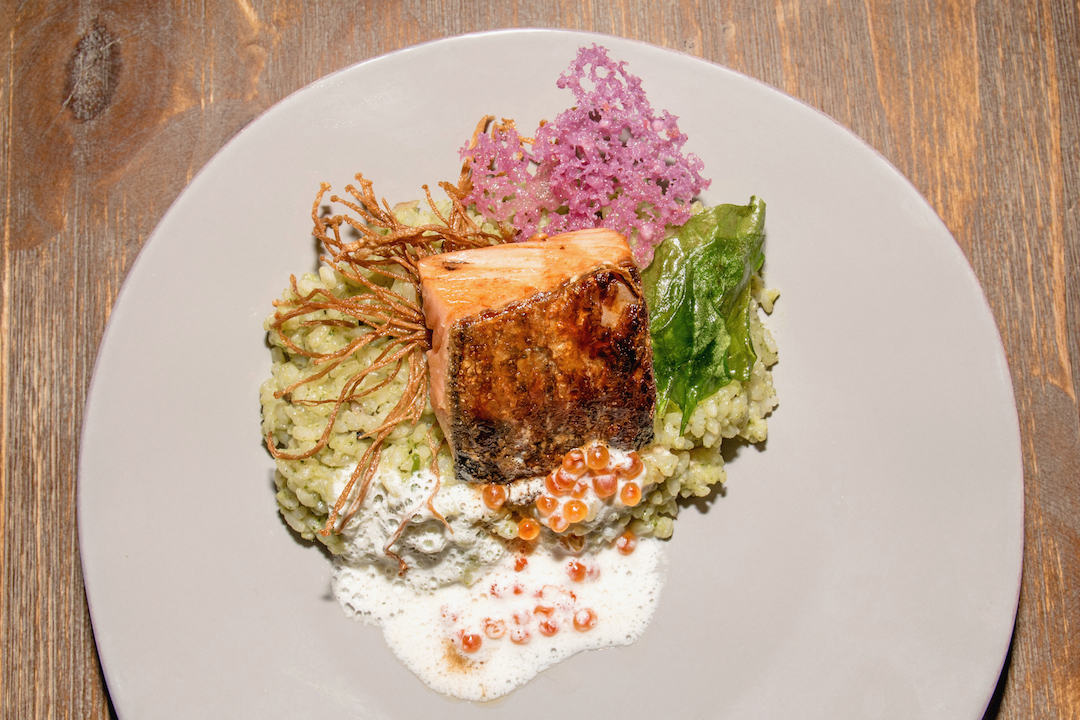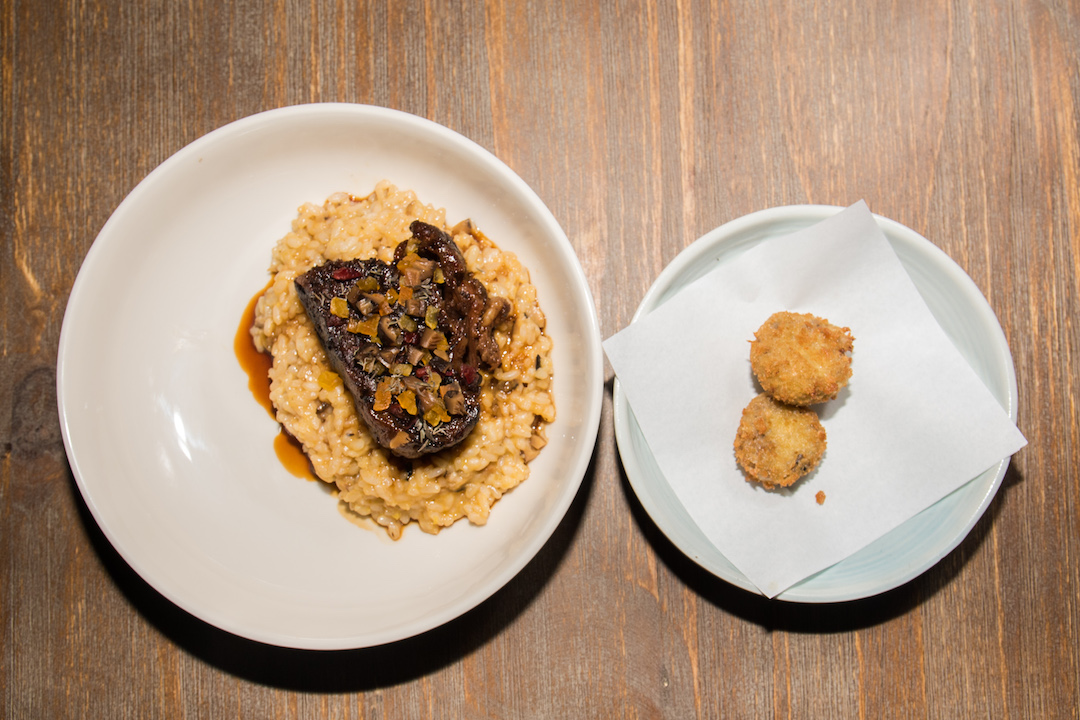 There are a few mains on the menu such as the flaeskestag or the surf and turf sandwich, which has pork belly, ham, and oysters with pickled red cabbages on homemade brioche, and the vegan-friendly quinoa, which has karashi, edamame, and fermented crispy lettuce.
The star though, personally, would be the beef. Although on the pricier end of the mains menu, the US beef short rib, being so tender and flavorful with its wild berries and seaweed glaze, rests on flavored Japanese rice, and comes with three-mushroom croquettes that quite literally burst with flavor with each bite.
But if you want something more subtle, go for the salmon. While its flavors are more mild, it makes up for it with a bolder presentation. Obviously sea-inspired, a chunk of salmon is flanked by vegetables mimicking corals and ocean flora.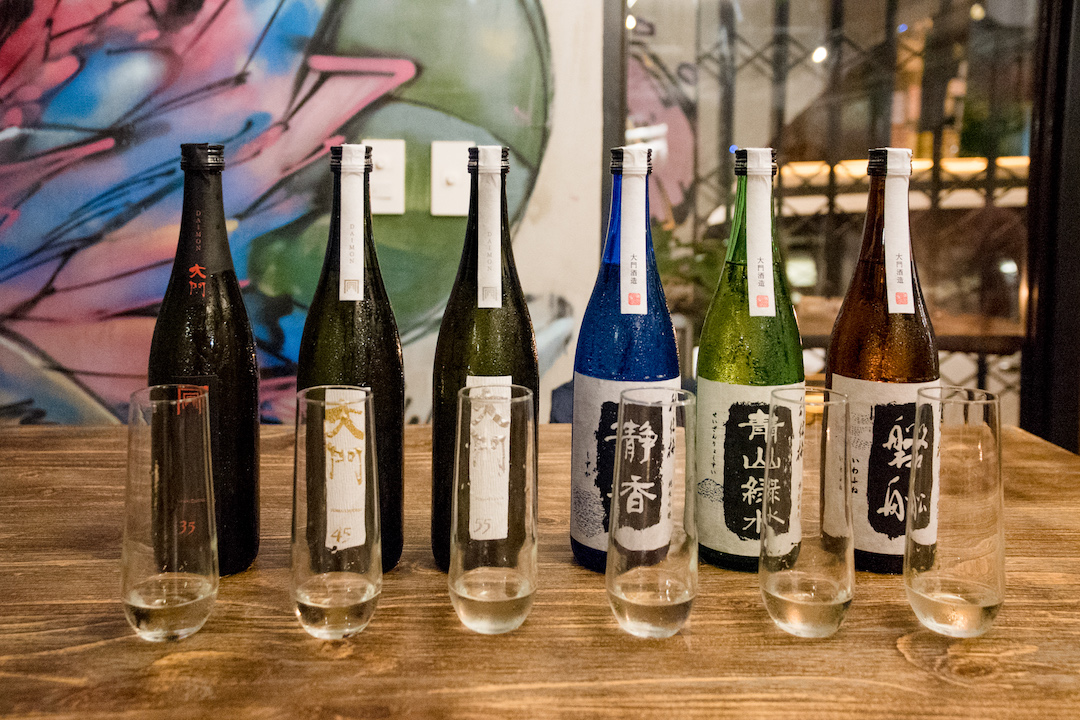 Aside from a unique "Japandi" menu crafted by chefs Mikko Quimora, who trained at Michelin-starred restaurants in Denmark such as Noma, and Cris Villasor who's had 20 years of experience in cooking Japanese cuisine, Yoi also takes pride in its extensive Nihonshu (Japanese rice wine) collection. Sake flights, for the uninitiated (or intimidated) serve as the best introduction to the drink.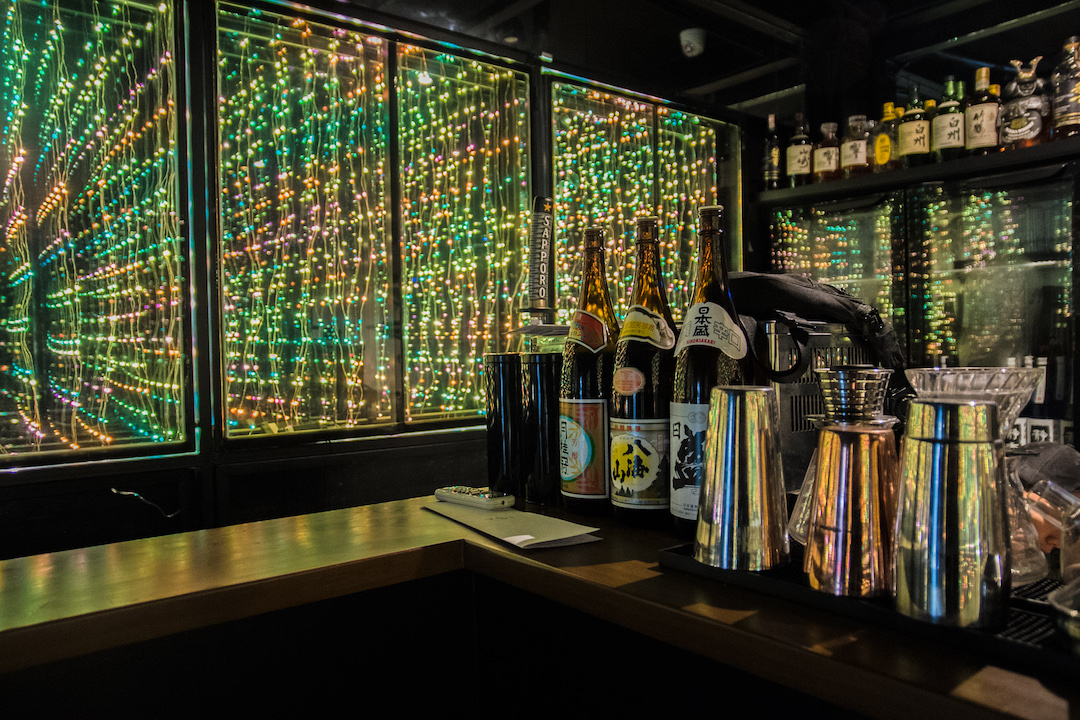 On some other night out, you might stumble into a different side of Yoi—same name, different tricks. Instead of the chill, laid-back dining, this Yoi is loud, dark, and colorful all at the same time. Yoi, the sake bar, is a small corner of a Yayoi Kusama-esque universe, with dots of colored lights everywhere.
The standing bar, Yoi owner and certified advanced sake sommelier Tadeo Chua shares, is reminiscent of Kyoto's own Nihonshu bars. And true to its inspiration, the bar serves primarily Japanese liquor, from Nihonshu to highballs made with shochu (distilled from rice, barley, buckwheat, or sweet potatoes), umeshu (made from plums), Japanese whisky, and Japanese beer.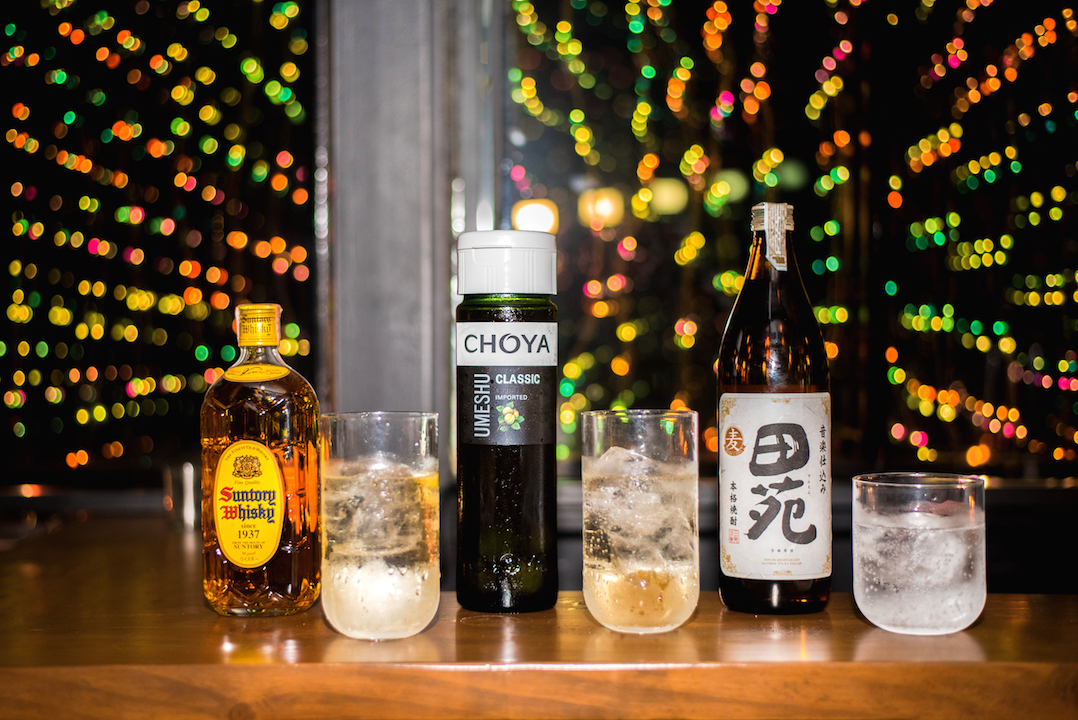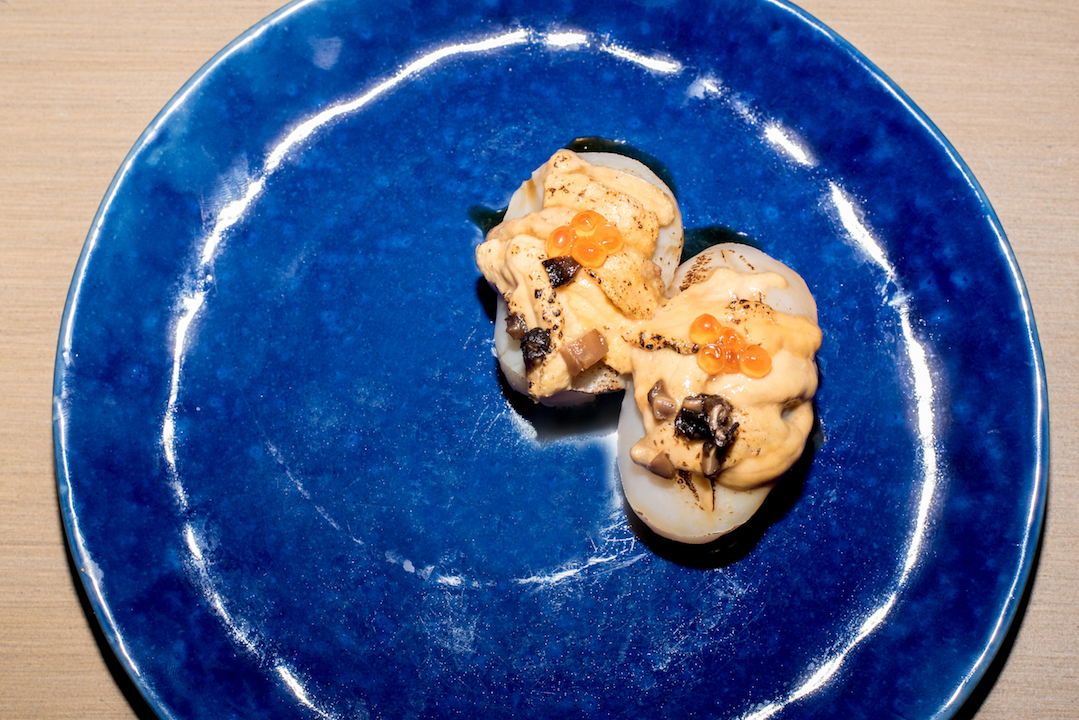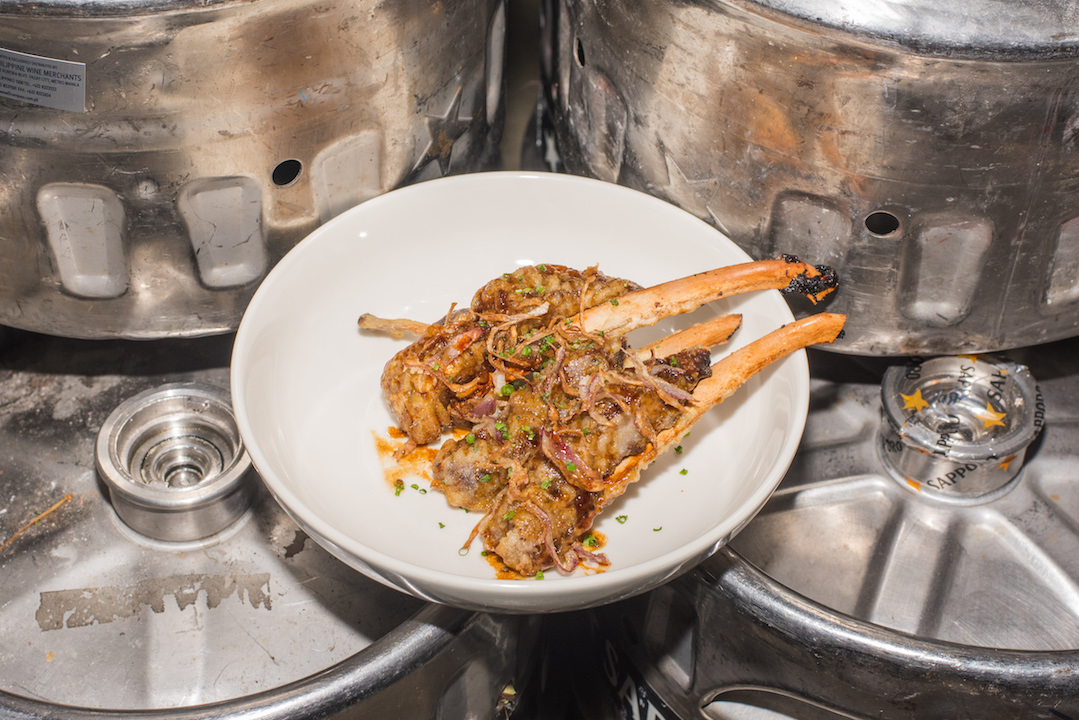 Aside from the wide selection of sake, the bar also offers a number of bar chow and sushi. For a truly Japanese bar feel, go for the nigiri sushi, which comes topped with hotate (scallops), uni (sea urchin), and bits of ikura (roe). The seafood, though rich and flavorful, also cuts across clean and fresh, so it could easily become a favorite on the bar menu.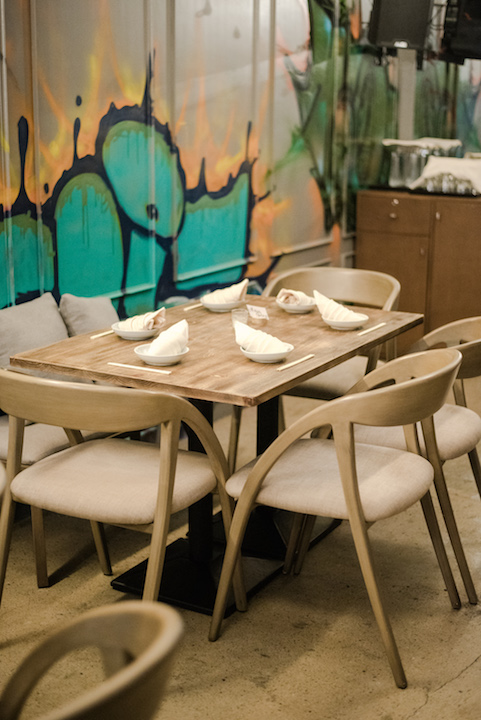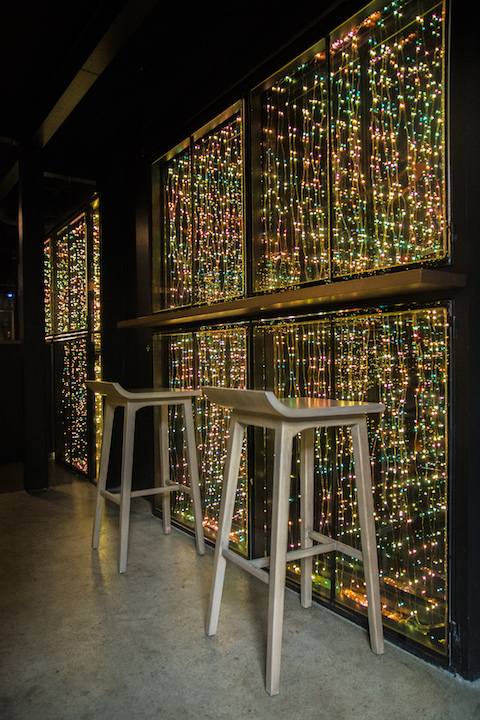 Whichever door you enter through, whether you're up for laid-back, hip dining or more eclectic drinking, Yoi proves you really don't have to just stick to one "personality" to thrive in the already colorful neighborhood of Poblacion.
Read more:
The real name of sake isn't actually sake
Bet you didn't know this about sake
Where chefs dine out after hours
Read more by Pauline Miranda:
This ancient Japanese philosophy will be your new guide to modern life
What does it take to make Tsuta's Michelin-starred ramen?
You can feast like a Ghibli hero, too
TAGS: bars in makati bars in poblacion city guide eats nolisoli.ph Poblacion poblacion makati restaurant sake sake bar where to eat in poblacion yoi
WHY GO?
Yoi offers what might just be the most extensive collection of sake in the metro. Their Japanese-Scandinavian menu is also pretty unique. Go for the tender beef short rib; it comes with flavorful Japanese rice and mushroom croquettes on the side.
MENU