Where chefs dine out after hours
It's closing time, then what?
Apr 6, 2018

A Family Affair
It's 11 p.m., and the doors of Toyo Eatery are already closed. No more pans sizzling from the kitchen, no more orders being called out, and no more boisterous laughter and chatter from guests. But the restaurant stays alive as the kitchen sta clean their stations, the service folk laugh while sweeping floors, and those who are done play volleyball and football outside the restaurant.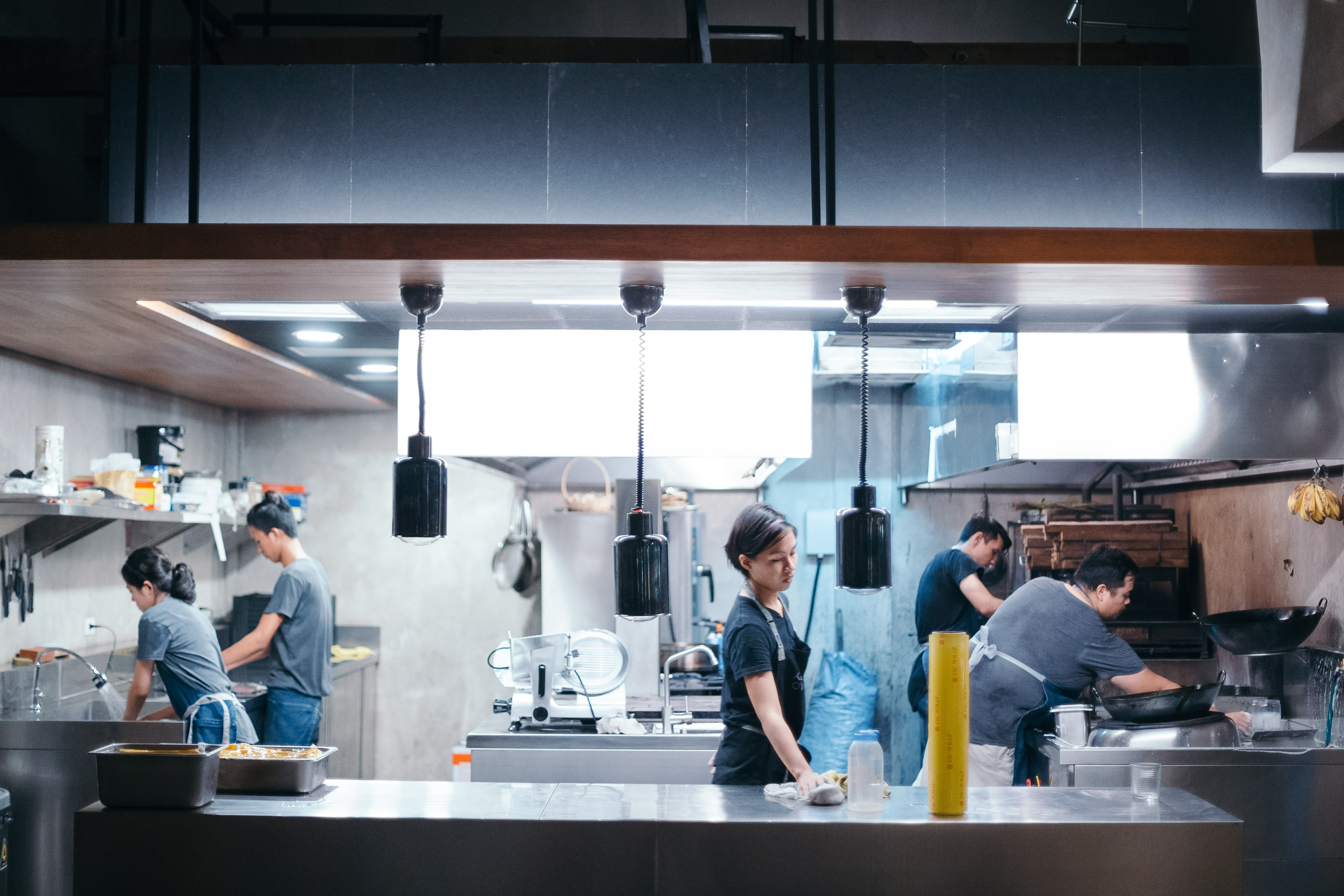 Toyo family has a deeper history that resulted in a strong bond. Almost 90 percent of chef Jordy Navarra's current sta is from his former restaurant in BGC, Black Sheep. So, when anyone invites for an after-service unwinding, almost everyone goes.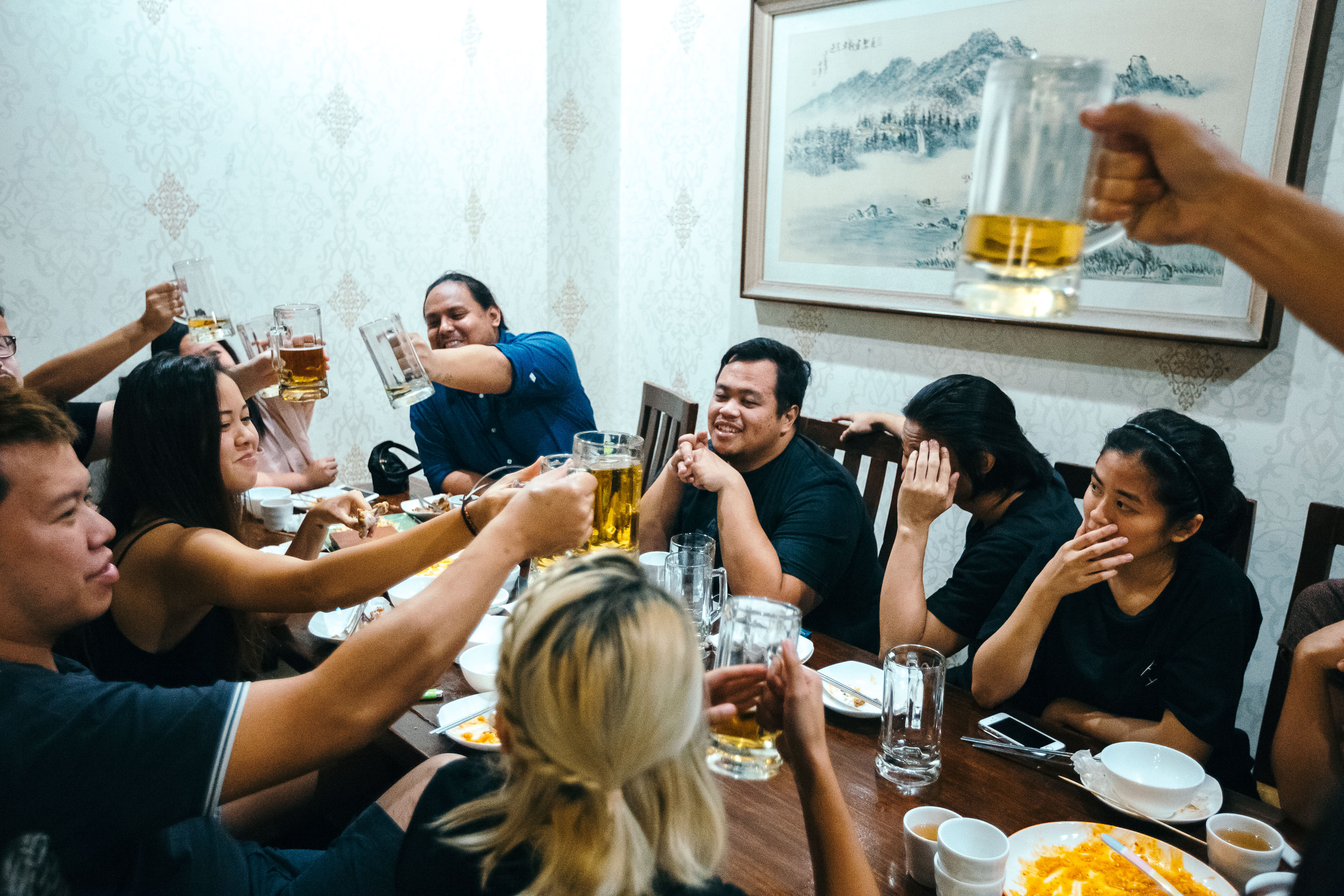 "We often hang out at Big Mama in Poblacion because of their cheap draft beer," says Navarra. It's apparent that they are very comfortable with each other. The conversation flows smoothly, one inside joke after another.
Recently, some of his staff are also planning other alternative activities. One involves commissioning a yoga teacher for a session after service.
Young and Bold
Two creatives, Gab Bustos and Thea de Rivera, own 12/10, an izakaya-inspired restaurant along Guijo street. Currently juggling work for the re-opening of their first restaurant Girl and the Bull before and sometimes during 12/10's service, they still make it a point to return during closing time. Clad in black shirts with their iconic geometric logo printed on the back, they glide through the space cleaning every nook and cranny with energy to spare for an after-work session.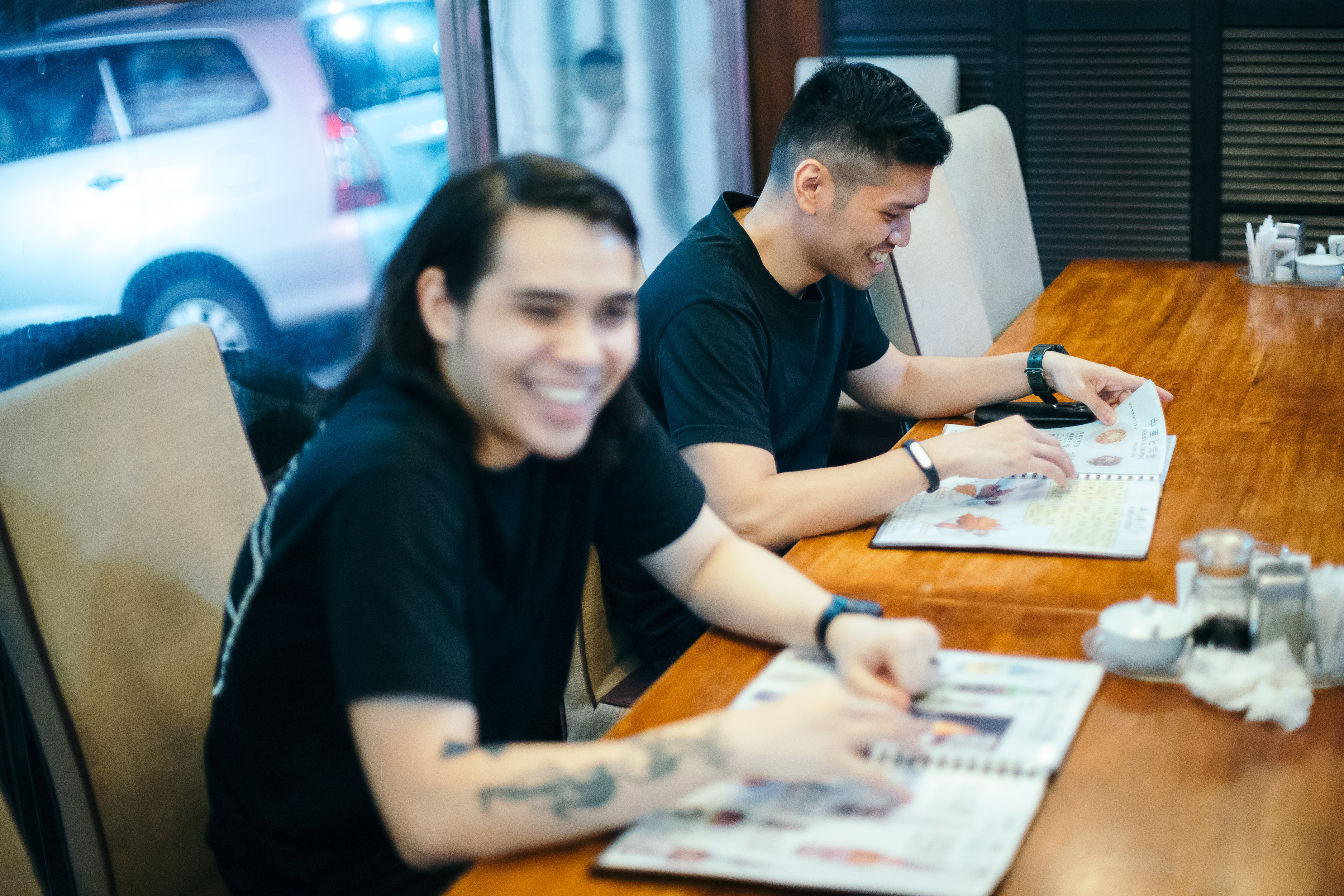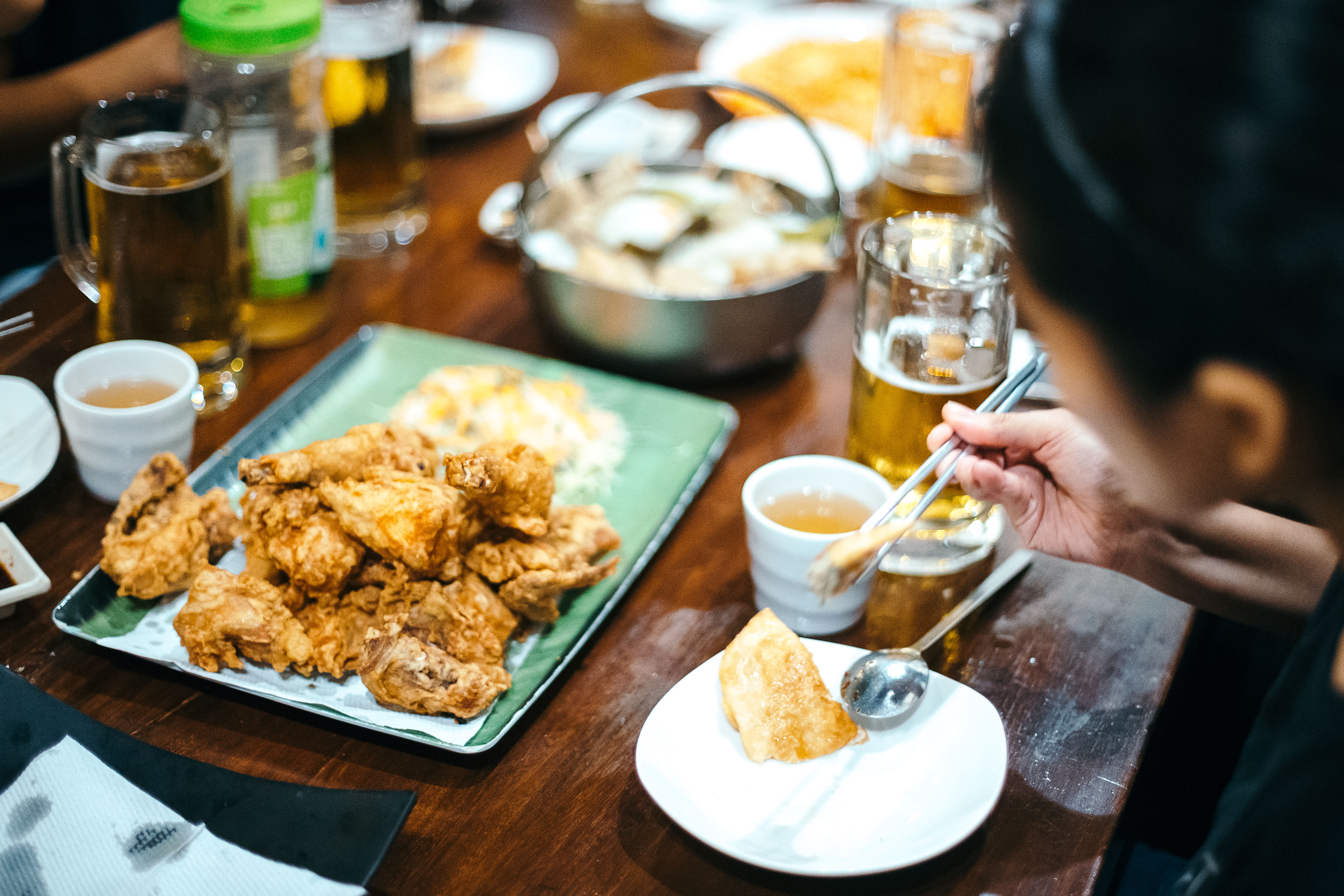 "Ironically, we usually hang out after a busy night," says de Rivera. "I think after the adrenaline rush of serving the many guests, it's our way of slowing down," adds Bustos. eir go-to drinking places are Blind Pig, Exit Bar, or sometimes even at Bustos and de Rivera's place. During lazier nights, they prefer drinking right outside 12/10. Yes, not inside, because they don't want the hassle of xing their mess after.
Open until 2 a.m., Nihonbashi Tei along Arnaiz Avenue is their safest choice for good food after a long night. Some of the team's favorites: spicy toro, salmon head, katsu curry, and of course, sake.
Under the Fire
Recently awarded the 39th spot in Asia's 50 Best Restaurants and Best Restaurant in the Philippines, Gallery Vask's chef Chele Gonzalez and his team continue to explore Philippine culture through "anthropological cuisine." Attention to detail is the highest priority.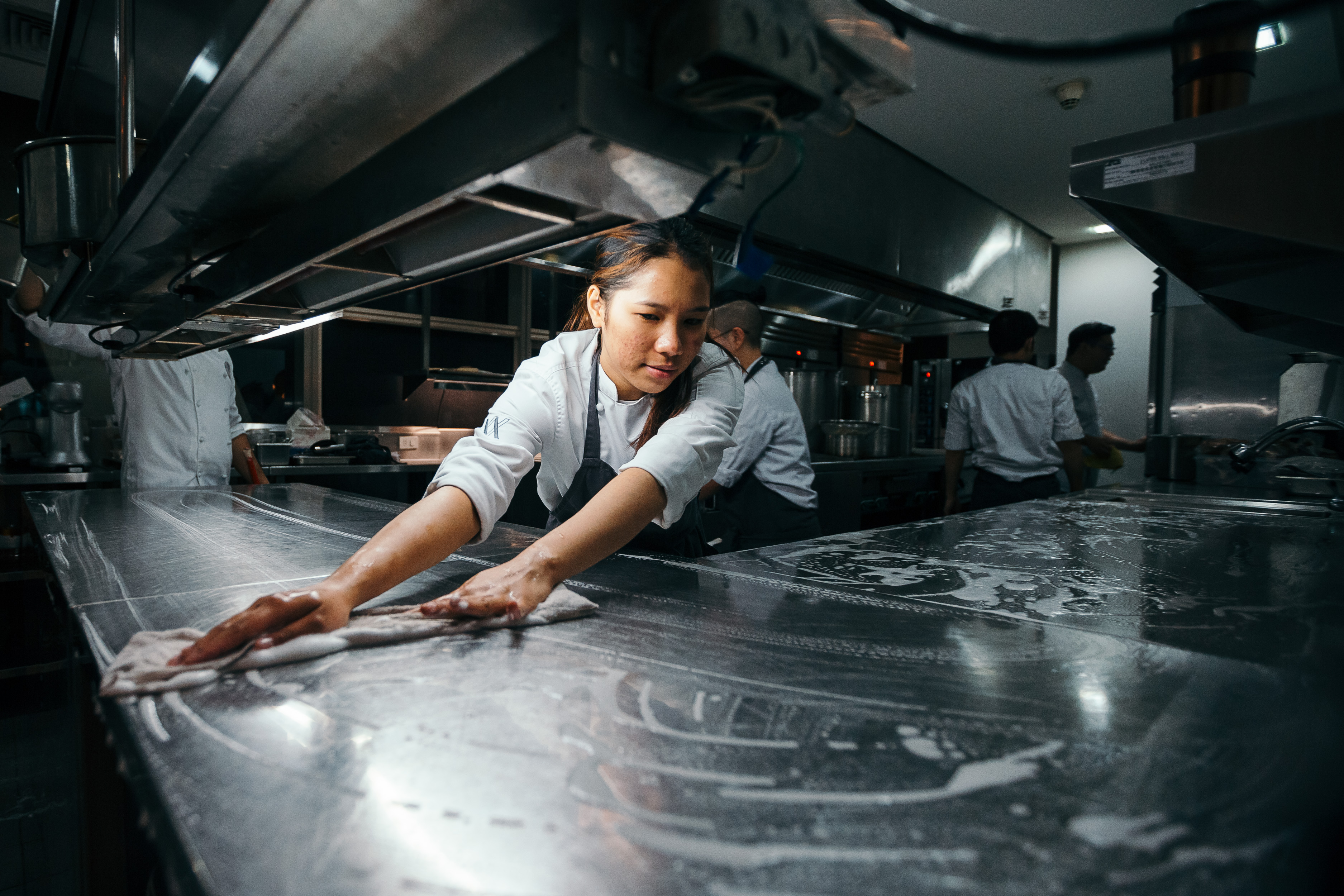 The kitchen is a complete mayhem after service. Everyone gets their own brush and sponge and starts scraping all equipment and tabletops until everything is spotlessly clean. No one goes home without doing this nightly routine. "If we'll be going out after, everyone scrubs like machines to finish faster," says sous chef Carlos Villa or.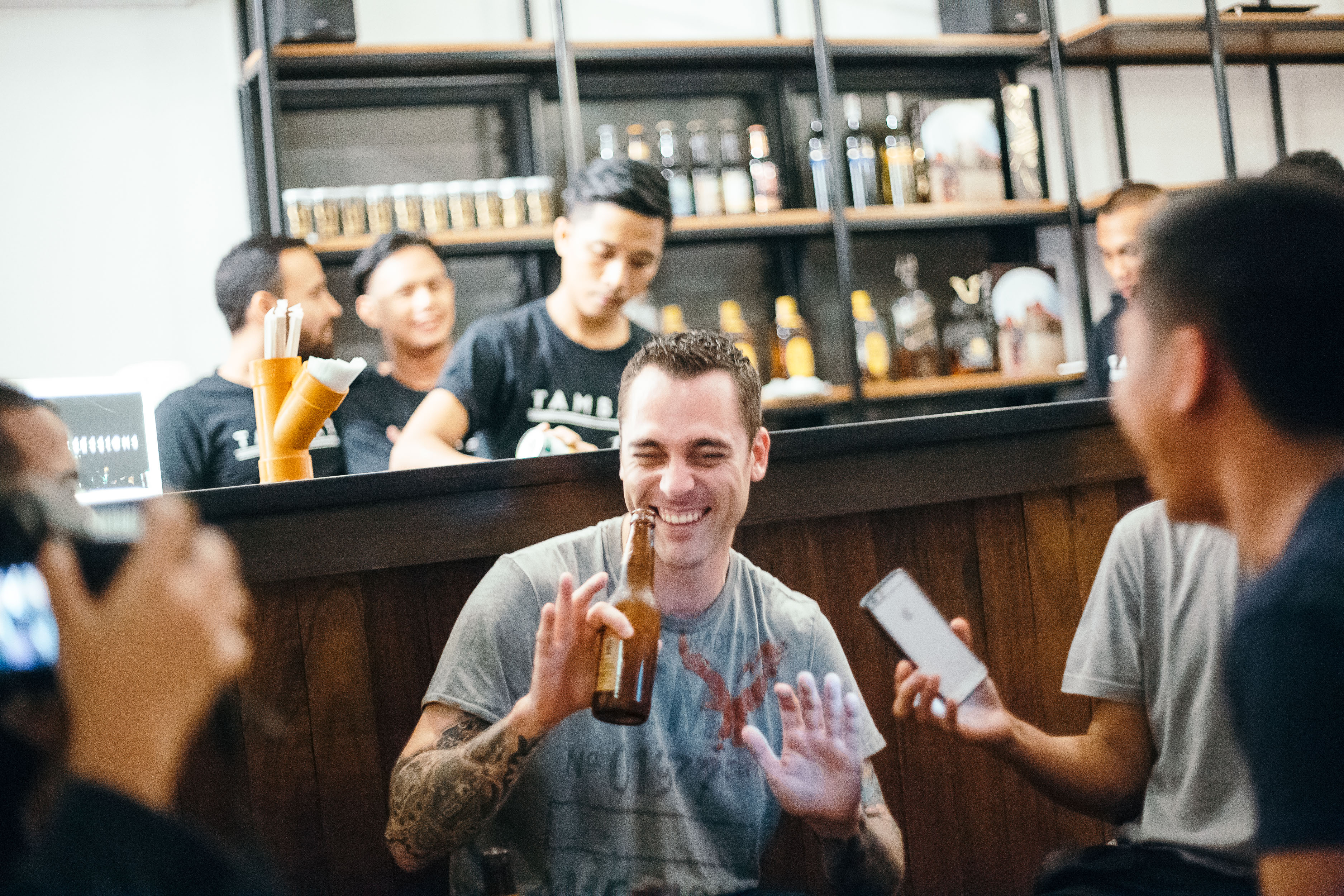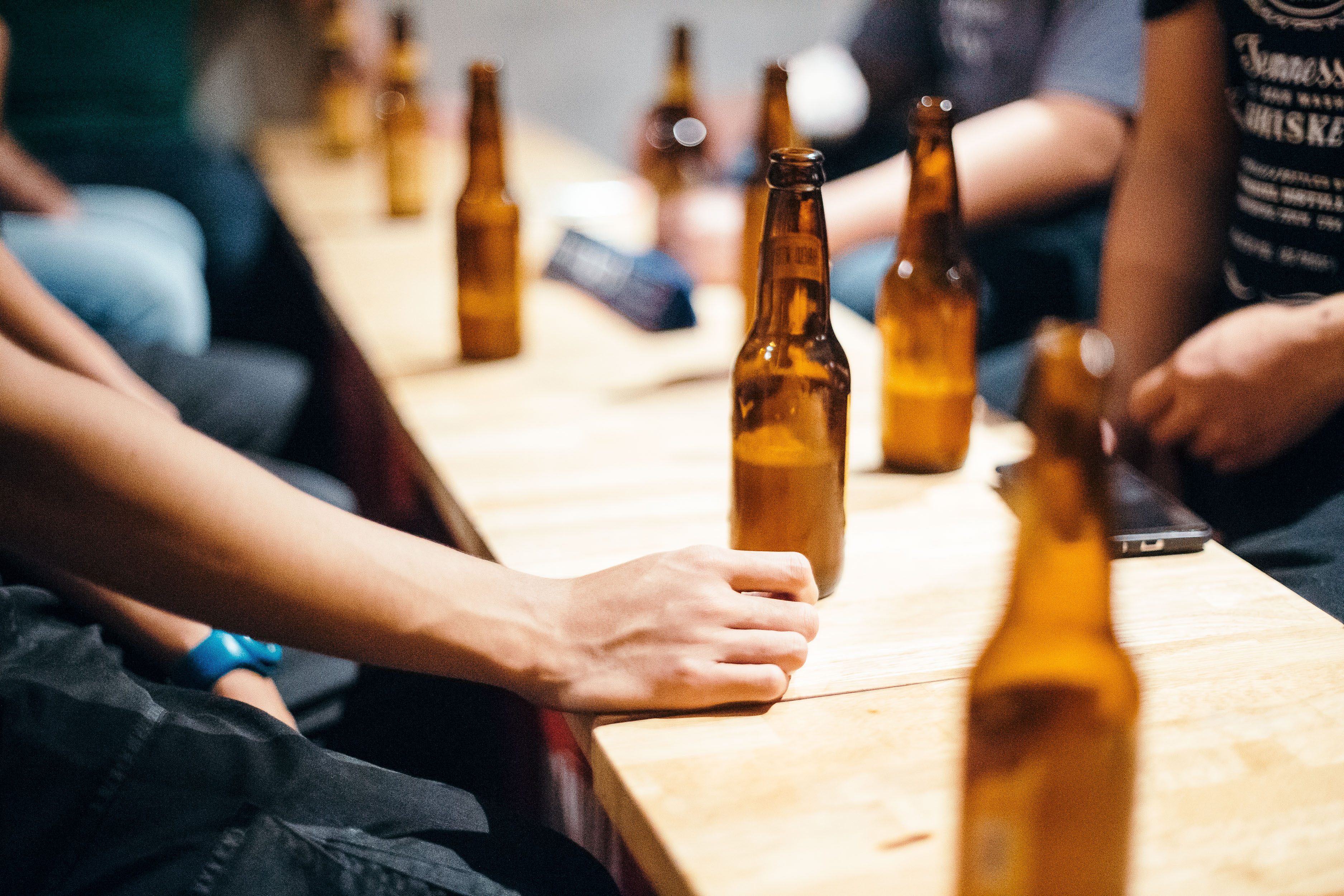 Going out means looking for a place to drink (not eat) till the wee hours even if work starts at 11 a.m. the next day. e kitchen is dominated by guys who love to drink beer. The first round lasts for only 10 to 15 minutes with the usual banter and inside jokes. Their usual after-work refuge is a bar around Poblacion like Tambai or Kite Kebab Bar or Whistlestop in the Fort Strip.
Read more: 
Filipino food can be healthy, this Fil-Am chef proves
WATCH: How chef Josh Boutwood cooks simple dishes
Throw the best party ever with the help of these chef caterers
A Gordon Ramsay-trained chef wants to give the Philippines its first Michelin star
TAGS: after-hours Chefs nolisoliph restaurants toyo