What and how does your favorite artist or writer read? Learn at this book bar
Kwago Book Bar is attending to the "alleged death of print," its founder says
Feb 7, 2019
Independent book bar Kwago, located at Warehouse 8-A, La Fuerza Compound in Makati, has been around since last year, but this Saturday, Feb. 9, it's going to undergo a rebirth.
What used to be a small quaint nook with books and zines piling up all over the place (which isn't bad, okay—it emits a homey and laidback ambiance), will be transformed into a new space with more room to lounge. We can expect more creatives-centered initiatives like A Curated Shelf among many others.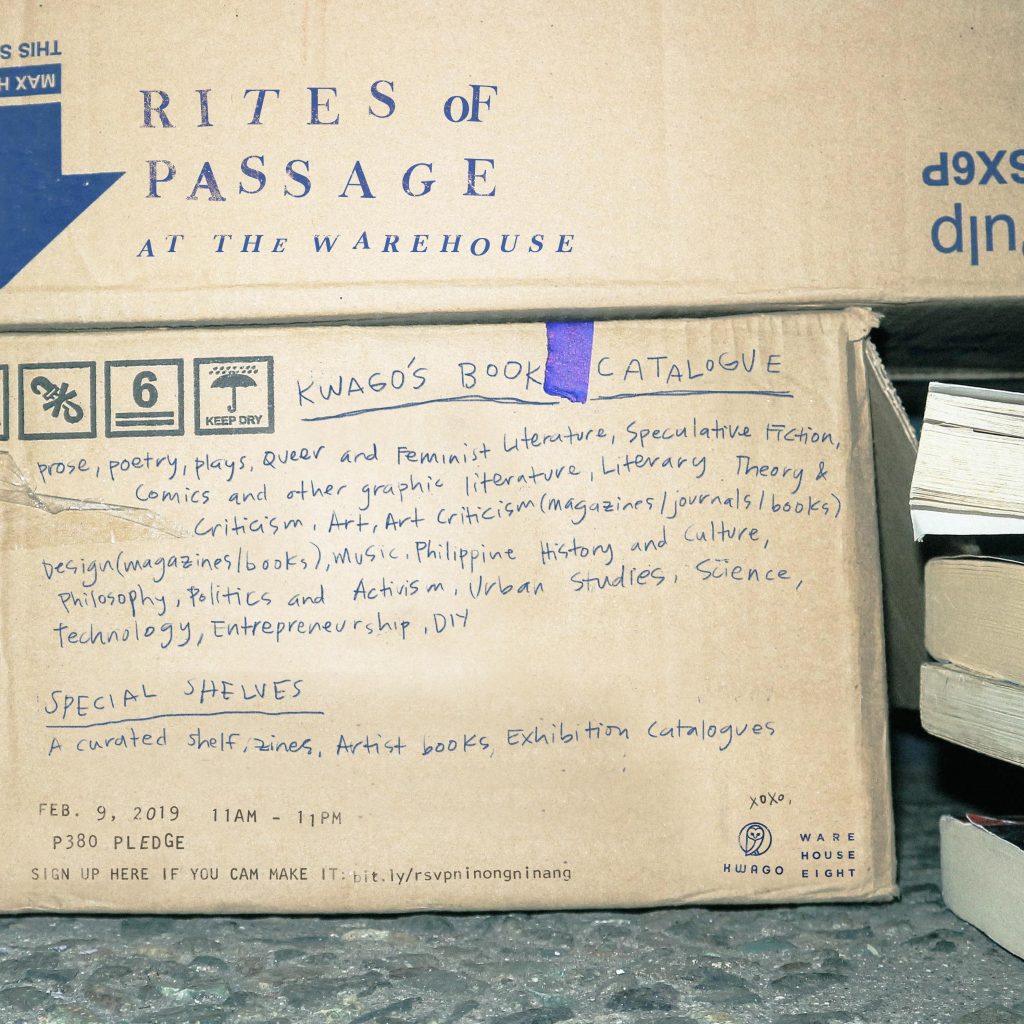 A Curated Shelf is a platform for having critical and playful dialogues on publishing, writing, and reading and their state today. It invites guest curators (from a wide range of well-respected people and experts—like artists, visual arts curators, scientists, and writers) to carefully select, assemble, and feature 15 books or any form of publication that influence their life and practice.
"Each A Curated Shelf is a selection of 15 publications showing a personal narrative by each of the guest curators. [Ermitaño] for example, says that reading forms an integral part to what [they do] and who [they are]. His selection thus includes books on sci-fi, philosophy, music, and technology," says poet and 1335 Mabini curator Roy Voragen to Nolisoli.ph. Voragen is also the partner of Czyka Tumaliuan, owner of Kwago, for A Curated Shelf.
"[This initiative] wishes to address a wide range of questions on the relevance and scope of publishing. To understand the many ways we read, write, and publish, the program is a series of two-month exhibitions with corollary events that respond to the selection," says Tumaliuan to Nolisoli.ph.
So it's designed like an exhibition to be displayed for two months at Kwago. Every shelf and works come with personal notes from the curator and an exhibition catalog.
But A Curated Shelf isn't born to only be confined at Warehouse Eight. "We are planning to bring this outside the book bar and be a distribution platform supporting more independent and local authors and publishers in a more sustainable way," says Tumaliuan. In fact, she's already in talks with the people at Commune, a café in Poblacion, where she's planning to install a shelf.
Header image courtesy of Warehouse Eight
Read more:
Book bar Kwago to unveil more books, cozier space on Feb. 9
Your favorite book is also a drink at this book bar
From street to store: Guerilla booksellers find home in Taft
TAGS: a curated shelf kwago book bar la fuerza makati Warehouse Eight