Book bar Kwago to unveil more books, cozier space on Feb. 9
After a month-long renovation, Kwago is ready to offer a wider book collection and "special shelves"
Feb 5, 2019
Prose, poetry, plays, queer and feminist literature, speculative fiction, comics, graphic literature, literary theory and criticism, art, art criticism, design, music, history, philosophy, politics, activism, urban studies, and sci-fi.
These are the literature genres offered by independent book bar Kwago. What a long list, right? Well Kwago is making it longer with more book collections set to be released on the book bar's reopening (or in their terms, rebirth) on Saturday, Feb. 9.
This small nook at Warehouse 8A in La Fuerza Plaza, Makati City, where intimate gatherings of creative minds and book lovers are usually held, was closed last Jan. 7 for renovation. This gave way for the owners to not just refurbish the space (they're opting to have a more minimalist aesthetic), but also prepare more books and introduce new programs and partners.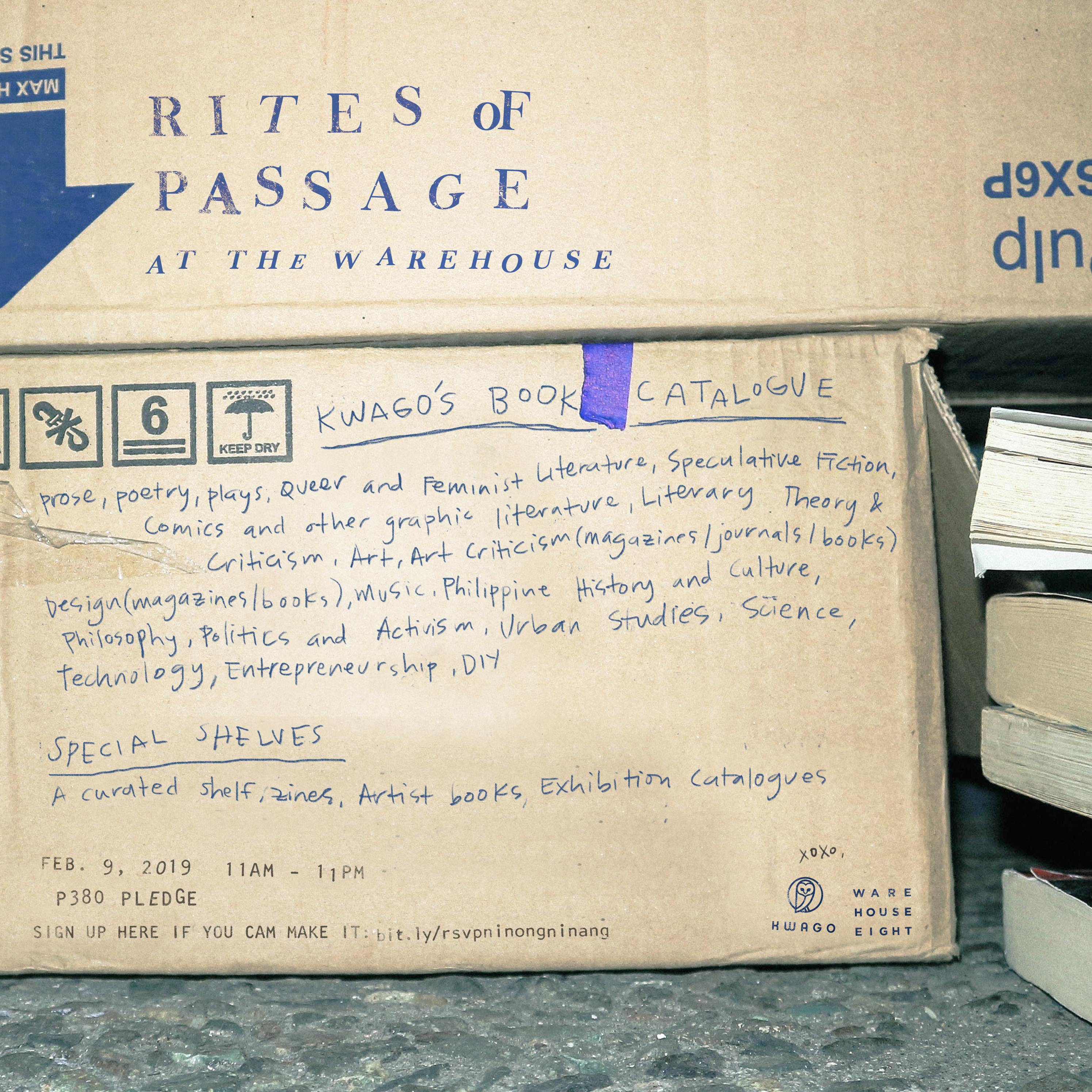 The renovation is also a way to give better service to both readers and publishers (local and independent).
The owners are collaborating with new publishing platform Comma, which will help in the curation of book and zines collections offered in the book bar, as well as Kwago's partnership with other publications.
Accompanying the additional books is a cozier and minimalist aesthetic designed by architect Arts Serrano of One/Zero Design Collective (READ: One/Zero finds its haven in Escolta), multimedia designers Reymart Cerin and Vince África of brand agency The Public School Manila, and interior designer Jia Cabansag of furniture store Altum.
For founder Czyka Tumaliuan, Kwago's "rebirth" reflects the growth the book bar has gone through after opening last Jan. 27, 2018. "I have learned a lot from 11 months of constant experimentation, from failing a lot and from meeting brilliant and passionate people in the book bar," Tumaliuan said.
One of these people is Jean Karl Gaverza who now hops along with Tumaliuan as Kwago's co-owner. Gaverza, known for writing the stories collection The Spirits of the Philippine Archipelago, just started out as a frequent visitor and volunteer to the book bar. "I'm here to help it grow," he said. "Kwago is a space where you can exercise freedom without constraints, where you can be yourself, where you can debate with people, and find yourself through the works of others."
You can check the unveiling of the new space, books, and programs yourself in the company of other creatives on Saturday, from 11 a.m. to 11 p.m. There will be coffee tastings, talks on publishing, and reading and furniture merchandise launch.
Header image courtesy of Unsplash
Read more:
Up to 90 percent discounts at this year's Big Bad Wolf book sale
This 24/7 library in Makati gives away books to visitors
This new storybook teaches kids (and adults) how to eat more veggies
Read more by Amierielle Anne Bulan:
Remains of a former guardia civil outpost in Laguna now named as an important cultural property
Up to 90 percent discounts at this year's Big Bad Wolf book sale
Death March markers found uprooted, damaged by road construction projects
TAGS: art Bar book Book bar Creative space Komari kwago library makati