For this artist, the Philippines' own Godzilla is the eruption of Mt. Pinatubo
American artist Lucy Raven's works are exhibited in Bellas Artes Outpost until Apr. 13
Feb 15, 2019
The original Godzilla film in 1954 set the precedent for most monster movies we see today. Set in Japan in World War II, Godzilla, which takes the form of a giant ancient sea creature, caused great destruction in Tokyo when an underwater hydrogen bomb test destroyed its habitat.
The film was monumental in its own right; Godzilla represented the fear of atomic bombs that the Japanese had. The symbolism of Godzilla further intensified when Hiroshima and Nagasaki were bombed in 1945. American artist Lucy Raven was heavily drawn to the metaphor so much that she produced a photographic series just like it.
The series called "Fire and Mud," along with two of Raven's previous works, are part of Bellas Artes Projects' (BAP) ongoing exhibits. Curated by BAP's Artistic Director Diana Campbell Betancourt, "Internal Properties of the Earth" is Raven's first solo exhibit in Asia.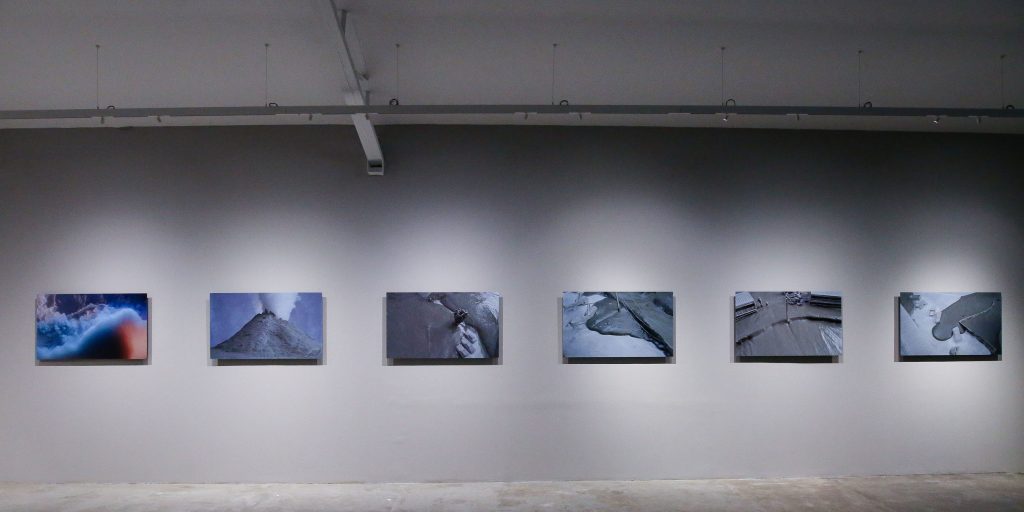 "Fire and Mud" is inspired by the eruption of Mt. Pinatubo in 1991. It also explores how the eruption affected the Philippines' colonial history. The eruption caused American forces to retreat from the nearby Clark Air Force Base, which they have been settling in since the 1950s.
"When the Americans left [in 1991], the Chinese saw it as a vulnerable time to make a move on to the West Sea so it kind of speaks as to how we treat the environment and climate change," BAP Deputy Director Fatima Manalili told Nolisoli.ph, "…how that in turn, affects geopolitics and how mother nature can be used as a convoy for territorial strategy."
The series is part of an ongoing film project that Raven developed during her residency at Las Casas Filipinas de Acuzar, Bataan two years ago. Aside from archival images of the eruption taken from various news clips, Raven also constructed tiny sets and models that resembled how the villages near Mt. Pinatubo were engulfed in a violent volcanic mudflow called lahar.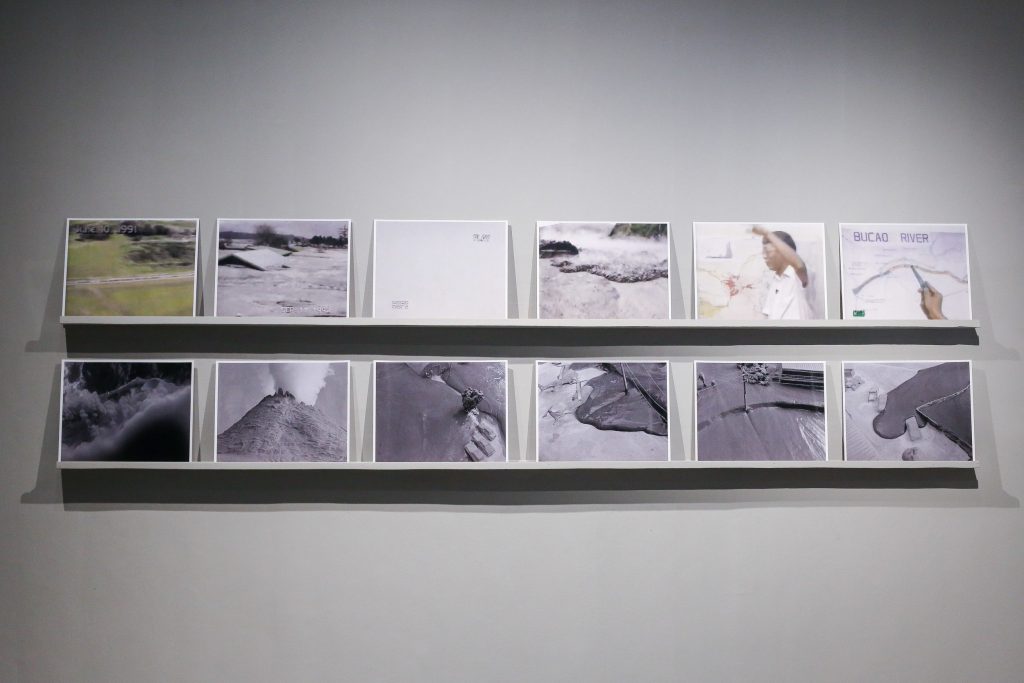 "Lucy is using lahar, which is what happens with lava after it flows, as the monster to her film. When there's a substantial rain pour, it reactivates the lahar. It's inert when it's dry. But when it's wet, it will literally envelop anything in its path," Manalili explained.
Another project part of the exhibit is Raven's hour-long film "China Town" (2009) which "traces copper mining and production from an open pit mine in Nevada to a smelter in China," according to BAP. Also included in the exhibit is "The Deacan Trap" (2015), a stop motion animation about the production of Hollywood 3D films in India. Raven parallels the process to how rock-cut monuments in India are made in the past centuries.
Lucy Raven: Internal Properties of the Earth runs until Apr. 13 at the Bellas Artes Outpost located at the second floor of The Alley at Karrivin Plaza, Makati. It's open from Tuesdays to Saturdays, 12 p.m. to 8 p.m.
Header image courtesy of Bellas Artes Projects
Read more:
The inherent racism of "South Pacific" musical according to Singaporean artist Ming Wong
Pre-war Art Deco apartment demolished without due process
Here's what to expect at Fringe Manila 2019
Read more by Jill Chua:
This Filipina artist secured a spot in a prestigious art show in New York
Escolta's 83 year-old Capitol Theater is currently being demolished
Auction to raise repair funds for 104-year-old Bahay Nakpil
TAGS: art bellas artes projects eruption exhibit lahar lucy raven mt. pinatubo nolisoliph