"Dahil ditoy aking binawi at iniatas ko kay General Noriel na ipatupad ang kahatulan ng Consejo de Guerra, na barilin ang mga kapatid, alang-alang sa kapakanan ng Bayan," a handwritten letter states. It is dated March 22, 1948, at Kawit, "Cabite," and signed by Emilio Aguinaldo. It is his confession of his betrayal of Andres Bonifacio, the leader of the Philippine Revolution, proof that he ordered their execution. Aguinaldo writes that he initially ordered for Bonifacio and his brother Procopio's exile instead, but, under pressure from General Mariano Noriel and General Pio del Pilar, he decided to go through with the execution. This confession was "presumably" addressed to historian Jose P. Santos, who wrote many books concerning the Katipunan and the Philippine Revolution and was the son of Epifanio de los Santos.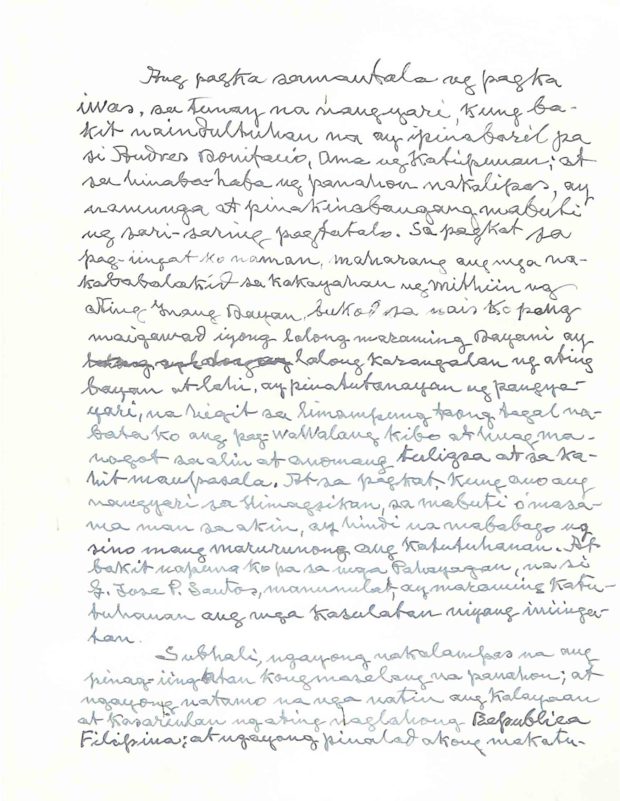 Imagine if Andres Bonifacio wasn't murdered by his fellow Filipinos. Jose Rizal had suggested to him to recruit Antonio Luna into the Katipunan; if that happened, Luna would've led the war against the Spanish while Bonifacio served as president. But that would never happen. Luna initially didn't want to join the revolution, and only decided to after he was arrested and tortured by the Spanish government. By the time Luna was ready to take arms, Bonifacio was already killed by his fellow Filipinos. And later on, Luna himself would also be murdered by his own countrymen; a popular theory suggests that Aguinaldo was behind that, too.
What would a history where Bonifacio lived look like?
"By giving the order for execution, Aguinaldo single handedly changed the course of the Revolution and our nation's future," writes Lisa Guerrero Nakpil in the catalog for Léon Gallery's The Asian Cultural Council Art Auction 2019.
From Feb. 16 to the auction day on Feb. 23, this letter and other artifacts will be shown at the Léon Gallery. The provenance of the letter is from Jose P. Santos's own personal collection. The letter comes in two versions: a handwritten letter and a typewritten one. It will be auctioned off for a floor price of P1,250,000. It's not the first time the gallery will be handling historical documents concerning Aguinaldo and his treachery: last year, they put up another letter proving Aguinaldo's betrayal of Bonifacio for the previous Asian Cultural Council Art Auction, and they put up Aguinaldo's deadly telegram to Luna for their year ender. (Read: Historical proof of Aguinaldo's betrayal now at Leon Gallery and Aguinaldo's deadly telegram to Heneral Luna emerges in auction)
There are other important historical documents that will be put up for auction. Some of the other documents from Santos's collection are Major Lazaro Macapagal's confessions of his role as Bonifacio's executioner and his account of what transpired, and Gregoria de Jesus's handwritten autobiography of her life. There will also be an incredibly important book from Epifanio de los Santos's own collection: the first edition of Jose Rizal's Noli Me Tangere. Aside from that, there will also be numerous manuscripts by Emilio Jacinto.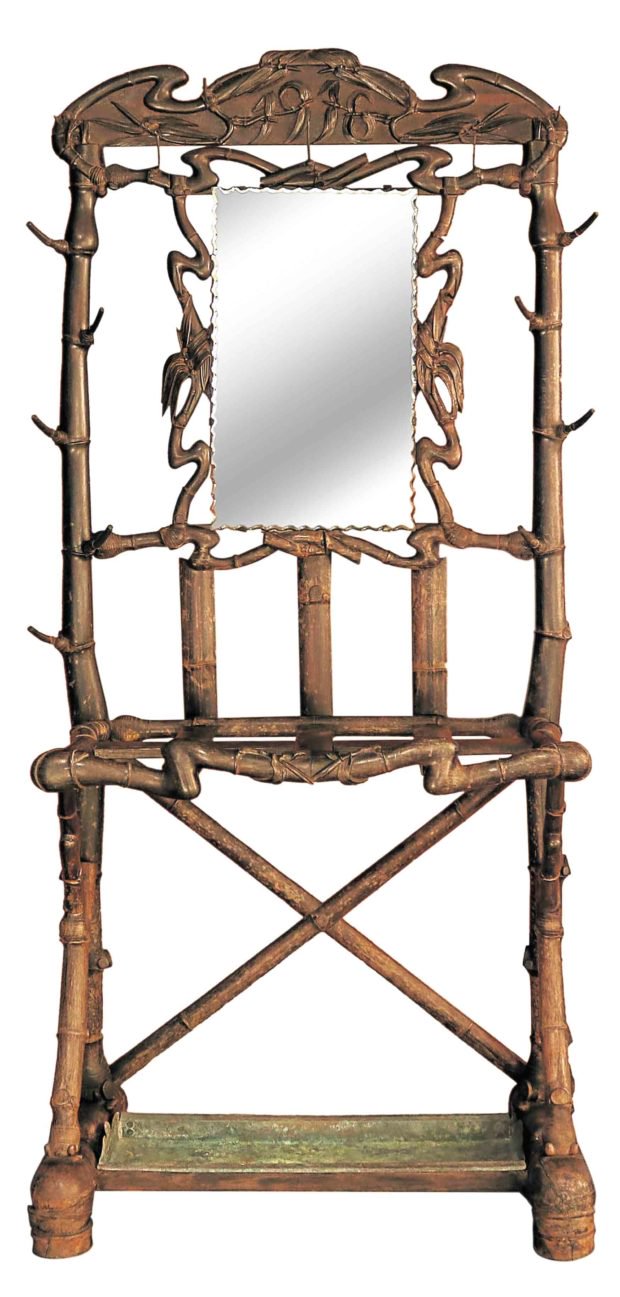 These documents aren't the only things that are part of The Asian Cultural Council Art Auction 2019, though. There will also be many, many pieces of art that will be available: from paintings by Lorenzo Guerrero (Antonio Luna and Félix Hidalgo's mentor), Ang Kiukok, and Fernando Amorsolo, among many other painters; an amparador by Emilio Alvero, a Maestra de Obras interior decorator who was largely responsible for the spread of Art Nouveau in the country; to an umbrella and hat stand by Dr. Maximo Viola, friend of Jose Rizal and active member of the Propaganda Movement.
To know more about the auction, visit www.leon-gallery.com or www.asianculturalcouncil.org.
Photos courtesy of Inquirer.net
Get more stories like this by subscribing to our newsletter here.
Read more:
Bonifacio's flag was auctioned off for P9.3 million—should we have allowed it?
Sold for almost P4 million: Luna's deadly telegram, Bonifacio documents auctioned off last week
Who has the power to claim historical cultural property?
Read more by Zofiya Acosta:
Single on Valentine's Day? Cry and dance to these songs
Nolisoli.ph Originals: Just Another Thursday at the Café