The government's cultural agencies must have powers to ban the sale of historical objects and enough cash to remunerate individuals who want to sell historically-imbued paraphernalia.
These appear to be the most realistic and workable solutions to discourage private parties from selling artifacts to collectors.
There are currently three agencies involved in varying degrees in protecting important cultural properties—the National Museum, the National Commission on Culture and the Arts (NCCA) and the National Historical Commission of the Philippines (NHCP).
A check with laws enumerating their functions reflects the lack of authority that would allow them to ban the sale of privately-owned historical mementos.
The NHCP figured in the news earlier this week after Leon Gallery snubbed its request not to proceed with the auction of a "personal flag" of Katipunan founder and revolutionary Andres Bonifacio.
Story has it that Bonifacio's widow Gregoria de Jesus gave the flag as a gift to Antonio Santos Bautista around the 33rd anniversary of the Malolos Congress. The flag found its way to his descendant Dez Bautista, described in an Inquirer report as "a leading Malolos designer, scholar and heritage conservationist."
That the flag fetched P9.3 million, a dramatic elevation from the floor price of P1 million initially offered, only added insult to NHCP's injury.
There were other storied objects apart from the flag whose sale were celebrated with a bang of Leon Gallery's gavel. A handwritten "Dekalogo" believed written by Bonifacio himself came with his wedding photo and sold for P2.7 million.
Katipunan membership documents had a winning P818,000 bid; a "very rare brass medallion" worn only exclusively by the Katipunan's supreme council members went for P876,000 while epaulets "and other military heraldry" designed by brothers Antonio and Juan Luna for revolutionary forces were sold as a lot for P1.5 million.
Leon Gallery described the bonanza as "a triumph of Philippine history" and the Inquirer story penned by arts and culture editor Lito Zulueta quoted two columnists—historian Ambeth Ocampo and NCCA executive Antonio Montalvan II—throwing their support to the sale to private collectors.
Montalvan noted that current laws do not prohibit private ownership while Leon Gallery director Jaime Ponce de Leon asserted the gallery's "obligation to the consignors."
Ponce de Leon also mentioned that interest in the auction mirrored the renewed appreciation of history by Filipinos.
Ocampo, a former NHCP chair, said "facsimile copies should suffice," apparently for government bodies concerned with history and culture.
There are history enthusiasts however, quietly shaking their heads following the auction.
"The law is so loose…What can you do? The objects belong to private persons who wanted to sell. What law is there? It's not like Leon Gallery was quiet about it. The auction announcement was all over the papers, no one called them out," said one individual privy to private collections.
Unfortunately, culture and history have never enjoyed priority among lawmakers. The dismal condition of offices currently occupied by these government offices already provide an eloquent narrative.
The Cultural Properties Preservation and Protection Act (Republic Act 4846) penned in 1966 declares the state policy to "preserve and protect the important cultural properties and (objects regarded as) National Cultural Treasurer of the nation and to safeguard their intrinsic value."
Among the "cultural properties" defined by this law are "documents and objects which may be classified as antiques, relics, or artifacts…which are of cultural, historical…value and significance" including "historical objects and manuscripts…decorative articles or personal adornment" and other materials like "medals, badges, insignias, coat of arms, crests, flags, arms and armor."
It also explained "National Cultural Treasures" as unique objects "found locally, possessing outstanding historical, cultural, artistic and/or scientific value which is highly significant and important."
Section 4 specifically assigns the director of the National Museum to "maintain an up-to-date register" of the important cultural properties of the country.
A separate law signed in 1998 (National Museum Act) details its "primary mission…to acquire documents, preserve, exhibit and foster scholarly study and appreciation of works of art specimens and cultural and historical artifacts."
Note that the laws do not mention police powers that the museum or any other culture- or history-related agency can exercise to prevent the sale of privately-owned memorabilia with historical significance.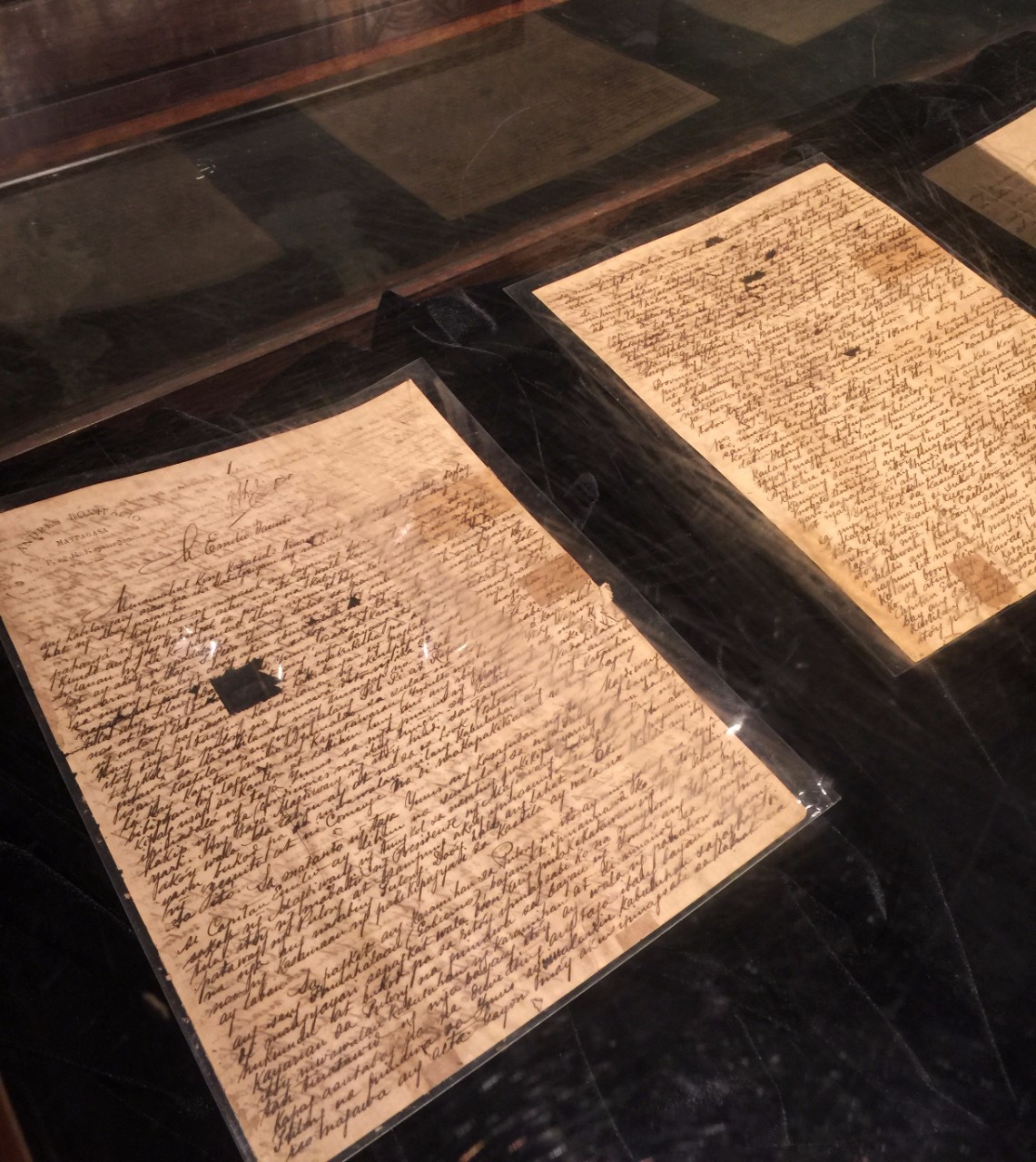 The law creating the NCCA (RA 7356) only tasks it to "formulate policies for development of culture and arts" and to "implement these in coordination with affiliated cultural agencies" aside from encouraging "artistic creation within a climate of artistic freedom."
The NHCP, an independent agency attached to the NCCA, is required by law (RA 10086) to "conduct/support research relative to Philippine national and local history" and "undertake, prescribe the manner of restoration/conservation and protection of historical movable and immovable objects."
The NHCP functions closest to interfering with the sale of historical objects to private collectors appears in a provision requiring it to "engage in settlement/resolution of controversies/issues relative to historical personages, places, dates and events" and in another allowing it to "acquire important historical documents, collections, memorabilia and other objects that have significant historical value."
The NHCP is also given a Materials Research Conservation Division that can "provide consultancy services to collectors of historical objects that are considered valuable components of Filipino heritage."
A perusal of the National Museum, NCCA, and NHCP charters fails to show legal teeth that would allow any of the agencies to prohibit or go after individuals selling historically significant objects to collectors.
But if not police powers, can they at least match the financial ammunition of history enthusiasts during bidding wars for these coveted items? Not at the moment.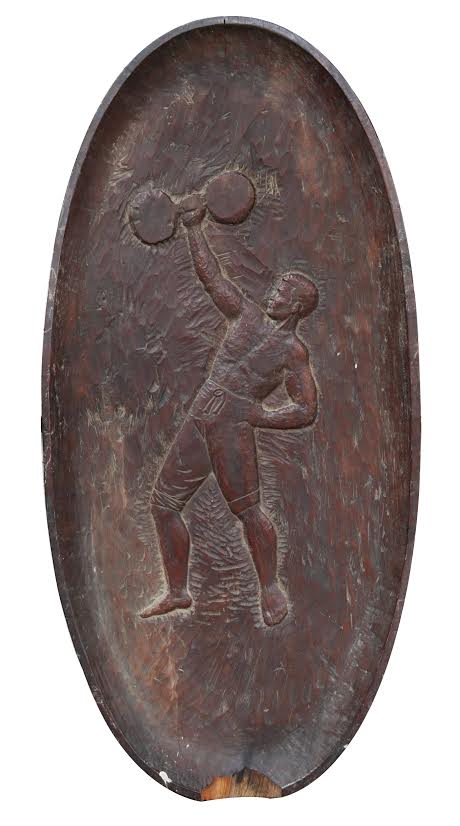 The National Museum for example, has about a measly P300 million in budgetary allocation for 2018. Included is the maintenance of local museums nationwide under its authority.
The NCCA has around P612 million for the year while the snub-enduring NHCP has P460 million.
The winning bid of P9.3 million for Bonifacio's flag would consume a significant part of the NHCP allotment. Matching the price would mean the commission has to sacrifice payment for staff salaries, maintenance and office expenses and possibly grants to indigent beneficiaries of its projects.
Congress has powers that can address the situation and prevent more episodes of memorabilia sales to private collectors. Unfortunately, culture and history have never enjoyed priority among lawmakers. The dismal condition of offices currently occupied by these government offices already provide an eloquent narrative.
It does not help that there are numerous government officials who blatantly display their low regard for culture.
Recall the botched sale of the Rizal Memorial Sports Complex by the city government of Manila to a hotelier. Or the succession of (ongoing) demolitions of heritage buildings throughout the country.
We do not blame sellers for lack of interest, or need to unload cultural treasures to take care of financial obligations. Auction houses with "obligations to the consignors" are currently also not liable under the law.
"If you're going to be righteous about it, the Bonifacio relics ought to be in a museum for public consumption but if there is no law that protects the sale of these things, what can you do? It's useless having to say anything or dictate to the lawgivers. You cannot blame auction houses, too," the source familiar with private collections said.
We can only pray that private collectors in whose hands the historical gems now rest will continue to take care of them as the priceless items they are.
Until the laws are repaired, cash transactions like these among sellers, buyers, and auctioneers are purely business. History, culture, and heritage be damned.
Photo courtesy of Inquirer
Get more stories like this by subscribing to our weekly newsletter here.
Read more:
Historical proof of Aguinaldo's betrayal now at Leon Gallery
Jose Rizal's "extremely rare and historically important" sculpture will be auctioned
Local heritage sites are being restored by this unlikely group of youngsters
A boceto of Juan Luna's "Spoliarium" was unearthed in Europe