Viber's new poll feature lets you and your friends decide at ease
Here's quick way to plan with your indecisive friends
Feb 26, 2019
"Saan niyo gusto kumain?"
"Kahit saan."
Let's face it, we've heard this cringing exchange more than a few hundred times in our lives. It's a frustratingly funny part of a close friendship, but it's more often than not just frustrating. You find yourselves standing outside your hallways or cubicles—wallets in your hand, stomachs growling—waiting for someone from your group to finally say a diner to eat lunch at. It's a decision so annoyingly simple yet a topic of almost every work day pre-lunch discourse.
A study by restaurant discovery mobile application Seated even noted in November 2017 that an average couple spends almost 132 hours each year just choosing a place to eat.
It has always been a dreaded question rooted in our somehow indecisive traits, which is further fueled by the presence of a crowd who can (yet most of the time can't, as we all know) chime in to decide for us.
Good thing major messaging platforms like Viber now employ poll features—an amusingly democratic way of making even the heaviest or lightest decisions.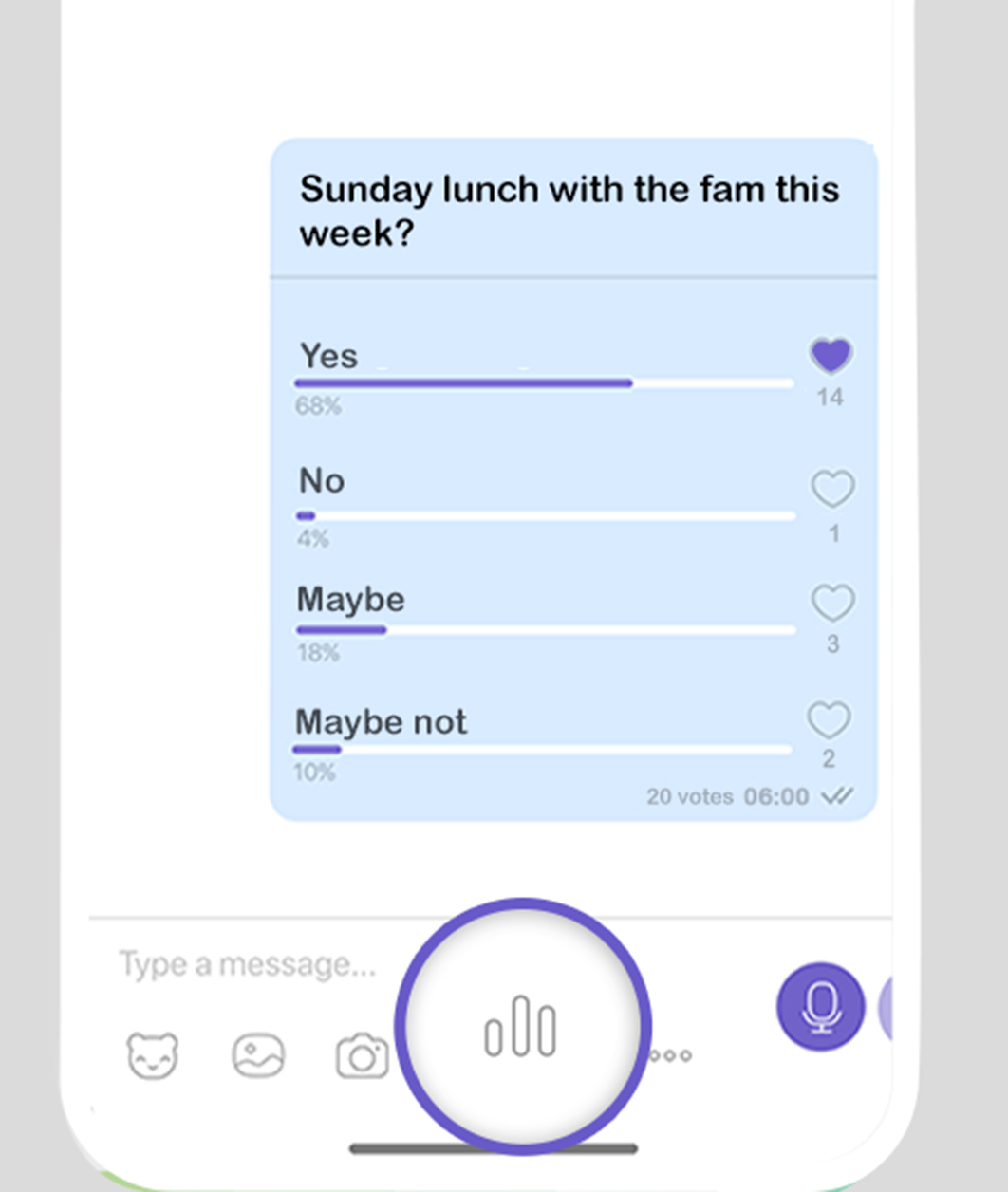 The poll feature is available in the app's latest update, which you can access through Google Play or App Store.
It allows a group of any number create a shortlist (up to 10 choices only please, we're trying to narrow down your choices) and "vote" by tapping on the purple hearts beside the option.
The result may or may not be in your favor, but at least you now have a decision at hand, settled without the struggle of watching your friends debate and make picky preferences.
Get more stories like this by subscribing to our weekly newsletter here.
Read more:
New Grab feature lets you send photos of your pick-up location to your driver
Filipino-made app for fishermen catches grand prize in NASA challenge
KonMari is calling. It's time to clean up your phone
Read more by Amierielle Anne Bulan:
Attention companies: Durian can be your answer to earth-friendly packaging
Apparently, plants can count, plan, and remember
Good news: Baguio's last pine tree park is safe (for now) from commercial businesses
TAGS: Android app store Apple application Feature Grab New Polls viber