Heads up, Filipino Marvel fans! We know you're probably busy heading out to the theaters to catch
Captain Marvel
, the first ever female-led superhero film of the popular cinematic universe, on its first weekend but there's another Marvel heroine we're sure you'll be looking forward to in the coming months, and she happens to be a Filipina. Comic book writer and film director Greg Pak just unveiled today the art of Marvel's first ever Filipino superhero who will be part of a new comic book series called "The War of the Realms."
As announced at @sxsw, I'm thrilled to share the great @leinilyu's stunning design of WAVE, Marvel's new Filipino superhero! Gorgeous colors by @sunnygho! She'll appear for the first time in WAR OF THE REALMS: NEW AGENTS OF ATLAS #1 in May, with art by Gang-Hyuk Lim! pic.twitter.com/cZhwXbQ1FG

— Greg Pak (@gregpak) March 9, 2019
"War of the Realms is this big Marvel universe story involving all the heroes from the Avengers, the Fantastic Four, Wolverine, the whole line," comic book editor Will Moss said. The new series, which will be set in Asia, is dubbed on Marvel's official website as an "epic comics event" because of its numerous cross-overs.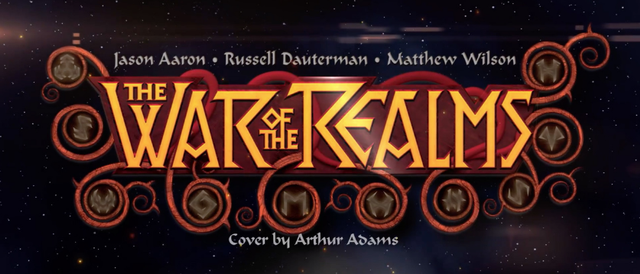 They first announced that a Filipina will be joining their upcoming series last Feb. 15 but gave no other information aside from the fact that her name is "Wave," and that she will be joining Marvel with other Asian superheroes named Aero and Sword Master. Marvel's existing comic book characters Amadeus Cho, a Korean-American superhero, and Silk, a heroine and Asian-American version of Spiderman, will also be a part of the series. The official "Wave" artwork shows a heroine with brown skin and black hair battling an octopus-like creature. According to Pak, it was designed by Filipino comic book designer Leinil Francis Yu, who later posted the artwork on his
Instagram page
. He worked with Marvel's colorist Sunny Gho for the hues. Known for his complex art style which he himself describes as "dynamic pseudo-realism," Yu has worked on some of the biggest characters of multiple comic book brands, including "Spiderman," "Wolverine" and DC Comics' "Superman." https://www.instagram.com/p/BuDTyJSBG_-/?utm_source=ig_web_copy_link It was reported by the
Philippine Daily Inquirer
last December that Yu was at the helm of the design on the re-launched Captain America comic books in 2018. He partnered with award-winning American journalist and novelist Ta-Nehisi Coates, recognized for relaunching "Black Panther" in 2016. Coates noted in the article that he considers his collaboration with Yu as worthy. Yu has been a professional comic book artist for more than 20 years. Born and raised in Surigao, he has always showed strong interest in superheroes as seen in previous interviews. Early in his career, Yu joined an independent American comic book imprint called Wildstorm where his works were first seen by Marvel Comics. The brand later tapped him to work on the "X-Men" title. We will be seeing more of "Wave" in her badass costume along with her co-Asian superheroes in the comic book series launch on May 1.
Header image courtesy of Greg Pak of Marvel Comics
Get more stories like this by subscribing to our weekly newsletter 
here
.
Read more:
Netflix to produce an anime version of Filipino comics series Trese What does artist Manix Abrera think of the comic industry today? What and how does your favorite artist or writer read? Learn at this book bar
Read more by Amierielle Anne Bulan:
Local weaves could be used in uniforms, too, DOST upholds in fashion show Filipino-made app for fishermen catches grand prize in NASA challenge DOT revives old campaign with "Barabara," a new font resembling local signs