The Philippines has a rich heritage in furniture-making. Aside from being home to trees which provide high quality wood such as teak and narra, Filipino artisans are also highly skilled. The government's Industry website also notes that it is because of this that we are known as the "Milan of Asia."
(Read: These furniture stores sell items handcrafted by Filipinos)
Aside from hard wood, we also have a number of raw materials that are used in various pieces of furniture—from rattan and bamboo, to metal. Different regions and provinces in the country are also known for specific types of wood and furniture craftsmanship. Pampanga for hard-carved products, for example, and Cebu for rattan and fine wood furniture.
You can also see how furniture-making is a pervasive industry within Metro Manila and its nearby provinces—just look out your window when you go out for a drive, and you'll definitely spot a number small furniture shop or enterprise, or upholsterers and the like.
So it's really no surprise that the Philippines has become the second home of a now-globally known furniture and carpentry initiative. Ishinomaki Lab, which was established in 2011 in response to the Great East Japan Earthquake, has designated Lamana, an up-and-coming local furniture brand as their first partners in their Made in Local initiative in the country.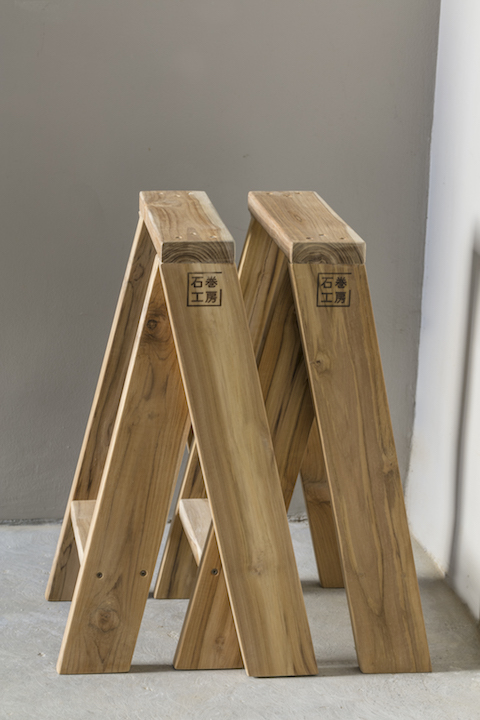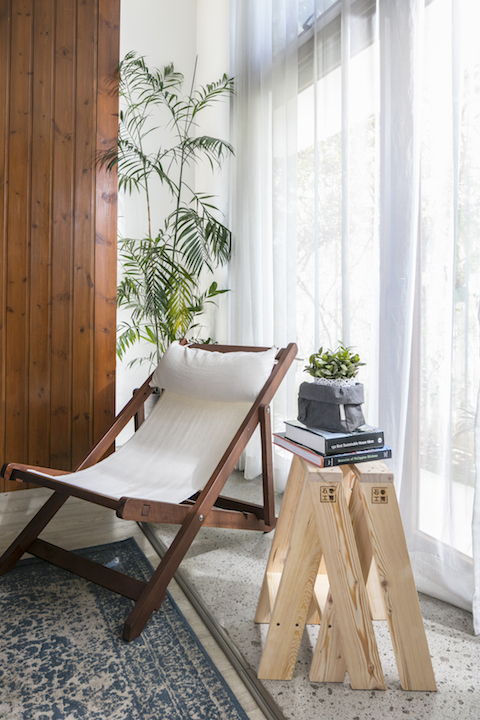 Lamana, which is set to officially launch in April, was established by couple Jar and Kay Concengco with the purpose of participating in Ishinomaki Lab's initiative. Jar, a photographer, had met Ishinomaki Lab's CEO Keiji Ashizawa and workshop leader Takahiro Chiba when they set up a workshop in Manila two years ago. (Read: The secret to a well-designed space is a skill in carpentry)
"At the time, my wife and I's interest in interiors and furniture piqued as we were in the middle of buiding our house," Jar says. "We both admired Ishinomaki Lab's sheer minimalism, clean lines, and straightforward designs. We were really keen on selling them and distributing them in the Philippines until they told us about their Made in Local initiative which allows their designs to be crafted locally."
"We established Lamana in order to participate in the Made in Local initiative," Kay adds. "Our entry in the furniture making industry is with the select Ishinomaki Lab pieces that we have been licensed to manufacture and sell. But at the same time, we are already talking to Filipino designers to partner and come up with an original Lamana line within the year, following the same principles of Ishinomaki Lab pieces."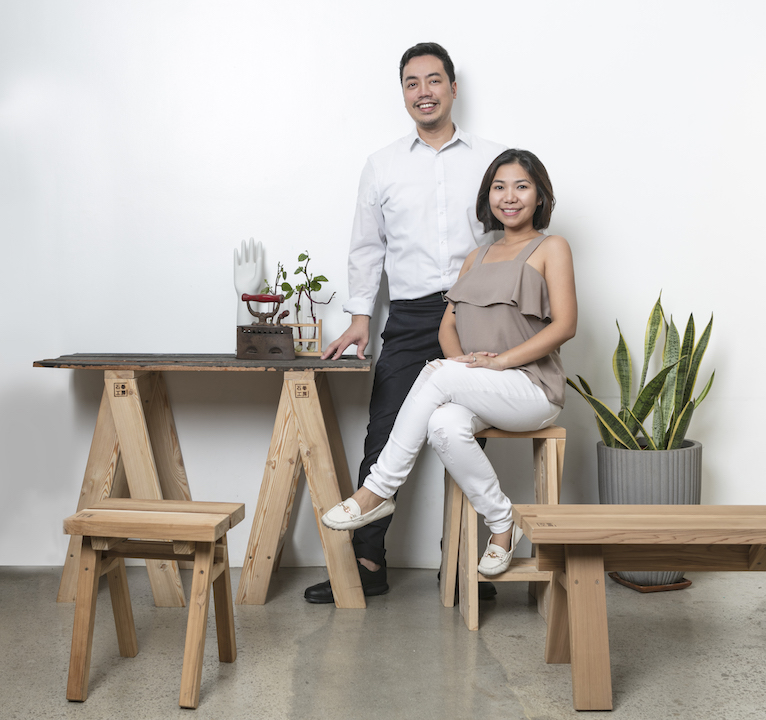 There's a fine difference between simply distributing Ishinomaki Lab's furniture and being part of their Made in Local initiative. The latter speaks truer to the essence of the Japanese enterprise.
As the initiative involves not just merely selling Ishinomaki Lab-designed items but also engages the local community, it encourages creativity, collaboration, and even sustainability. "The Made in Local initiative allows Ishinomaki Lab's designs to be manufactured in an environment with materials available locally," Jar says. "Ishinomaki Lab trains the local craftsmen and teaches them the techniques to produce their products. One of their goals is to see how the local community reacts to and uses the products."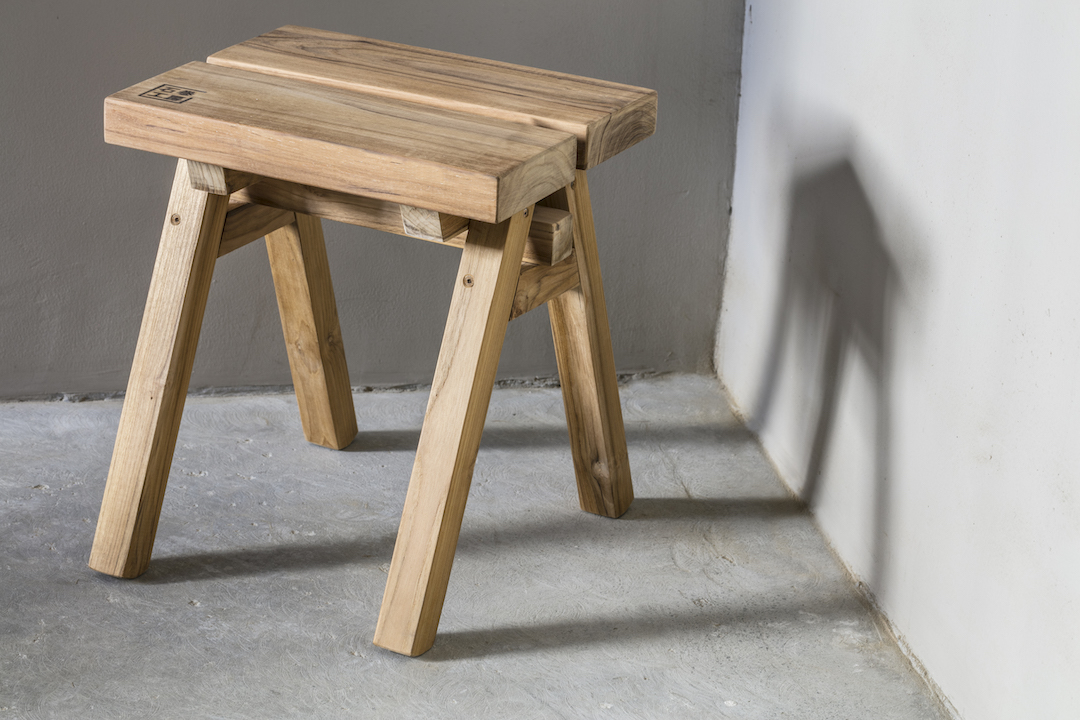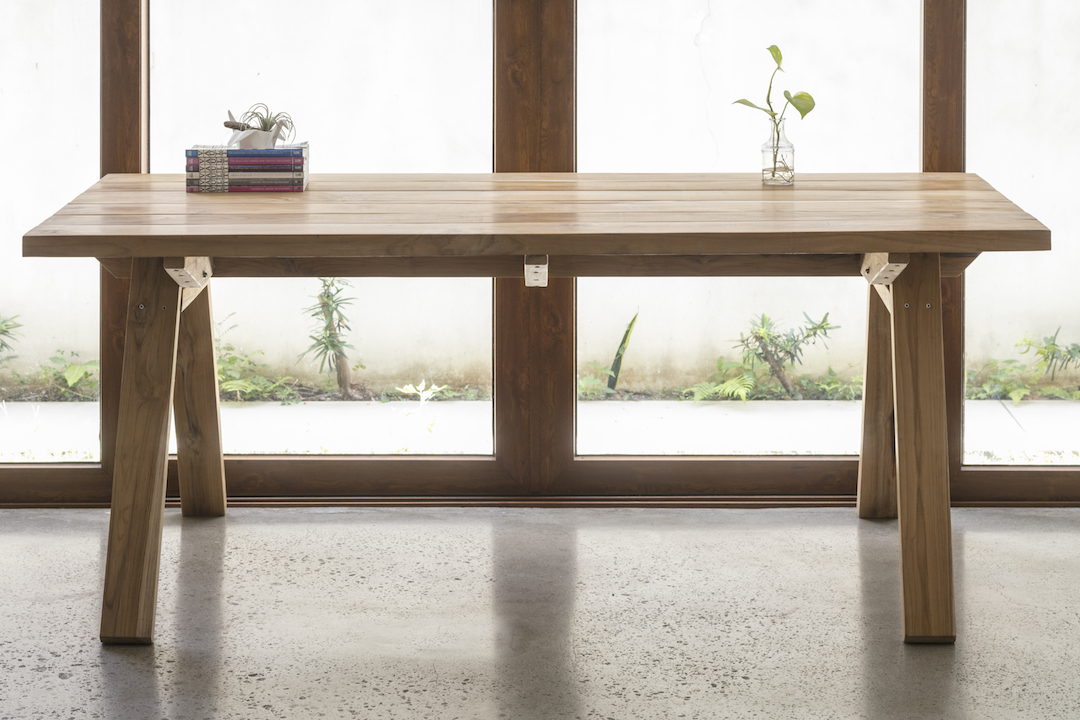 Another noteworthy aspect of Ishinomaki Lab has been their workshops, where people can learn basic carpentry and DIY. With Lamana as a local partner, it's safe to expect that the same values will be upheld. There are plans to bring workshops to schools "so children can be introduced to woodworking and [so they can] know what their young hands are capable of."
The initial workshop will (hopefully, Jar says) be held in Antipolo, where their factory is based, as a way of giving back to the immediate community.
This couldn't come at a more perfect time. Because although there's much to be proud of in our furniture industry, the fact remains that the industry is also facing a decline in sales. Lamana is a welcome—not to mention fresh—addition to the local scene, as they work to engage local artists and designers.
Lamana opens Apr. 24 in Legaspi Village, Makati. Find them on Instagram and Facebook.
Get more stories like this by subscribing to our weekly newsletter here.
Read more:
These furniture stores sell items handcrafted by Filipinos
5 local furniture shops to help brighten your home
Europe-based brothers make contemporary art out of Filipino home pieces
The secret to a well-designed space is a skill in carpentry
Writer: PAULINE MIRANDA