Where to get brown sugar milk tea in Metro Manila
Brown sugar adventures, courtesy of Nolisoli.ph
Apr 5, 2019
Brown sugar is the latest craze in the world of milk tea, although "brown sugar milk tea" is a bit of a misnomer since it normally doesn't have any tea in it. Instead, it contains milk, cream mousse, tapioca infused with special brown sugar, and brown sugar syrup. (For the purposes of this article though, let's just call it milk tea.)
It has a distinct look to it, the brown sugar syrup looking like a caramel molten lava descending on the milk and boba. I'm a wintermelon apologist myself, and I don't really like the taste of boba (I think it has a weird mouthfeel, put down your pitchforks), but after seeing tons of pictures of the drink online, even I couldn't resist. As someone who likes to layer on the arnibal in taho, how could I?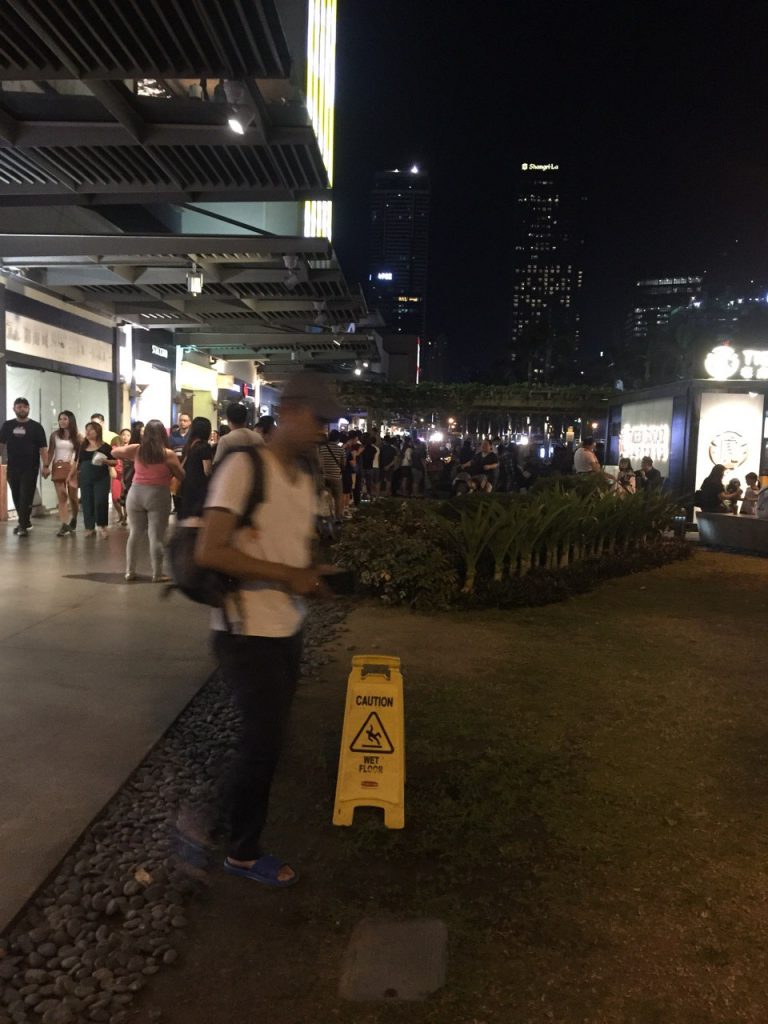 However, even though brown sugar is incredibly popular now (look at this line in front of Tiger Sugar in BGC), you still have to do a little bit of exploring to find it. So here's a list of the new places you can get the drink in Metro Manila:
1. Tiger Sugar
B6, Bonifacio High Street, 11th Avenue, BGC, Taguig City

Tiger Sugar is pretty much the OG of brown sugar milk tea. It's their signature drink (their name comes from the stripes that the brown sugar makes), and they're often hailed as the best makers of it. I haven't tried it yet for myself (again, have you seen that line), but Jill Chua, my fellow junior content creator here at Nolisoli.ph, has this to say about it:
"I was worried that the brown sugar would make the drink too sweet for me but surprisingly, it didn't. It's the creamiest and perhaps the most flavorful milk tea I've ever had. There was also an abundance of chewy boba pearls, though I wish they had a drink sans the pearls because it's honestly so good on its own."
2. Black Scoop Café
101 Maginhawa Street, Teachers Village, Quezon City
625 N.S. Amoranto Corner Palali Street, Siena, Quezon City
Ground Floor, The Block, SM City North EDSA, Bago Bantay, Quezon City
Second Floor, Eastwood Citywalk 2, Libis, Quezon City
Ground Floor, Gateway Tower, General Malvar Corner General Aguinaldo Street, Cubao, Quezon City
81 Visayas Avenue, Vasra, Project 6, Quezon City
Crossroad Tandang Sora, Tandang Sora Avenue, Sangandaan, Quezon City
CKB Centre, Tomas Morato Avenue Corner Scout Rallos Street, Laging Handa, Quezon City
46, East Capitol Drive, Kapitolyo, Pasig City
Lower Ground Level, Estancia Mall, Capitol Commons, Oranbo, Pasig City
Festival Mall, Filinvest City, Muntinlupa
Lucky Chinatown Mall, Binondo, Manila
One Archers Place, Taft Avenue, Malate, Manila
U.N. Square Mall, San Marcelino Street Corner United Nations Avenue, Ermita, Manila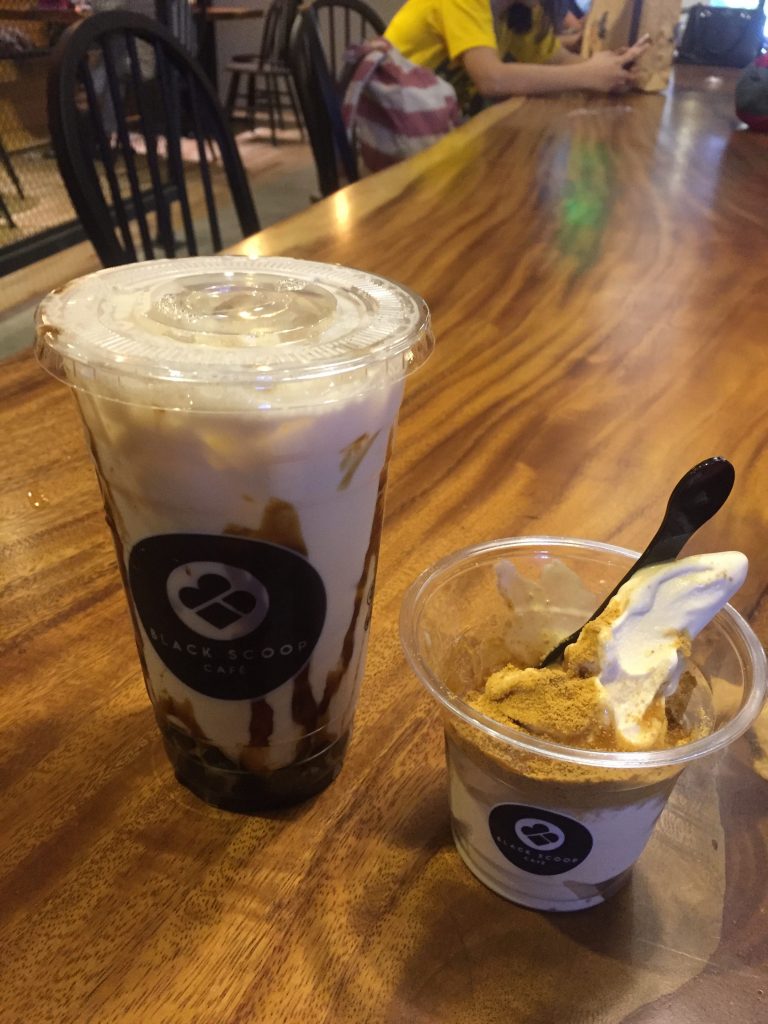 From the same people behind Infinitea, Black Scoop Café opened last year in Maginhawa to much fanfare, mostly because of their milk tea soft-served ice cream. Their Brown Sugar Latté is one to beat, with them using muscovado instead of the same old brown sugar. I think the best way to tell if a brown sugar milk tea is good is if you can taste both the milk and the brown syrup with each sip, and the latter doesn't turn caramel-y inside the cup. This does the trick. And again, I don't like boba, but it really does enhance the flavor of the milk tea.
3. The Alley
SM Mall of Asia, Pasay City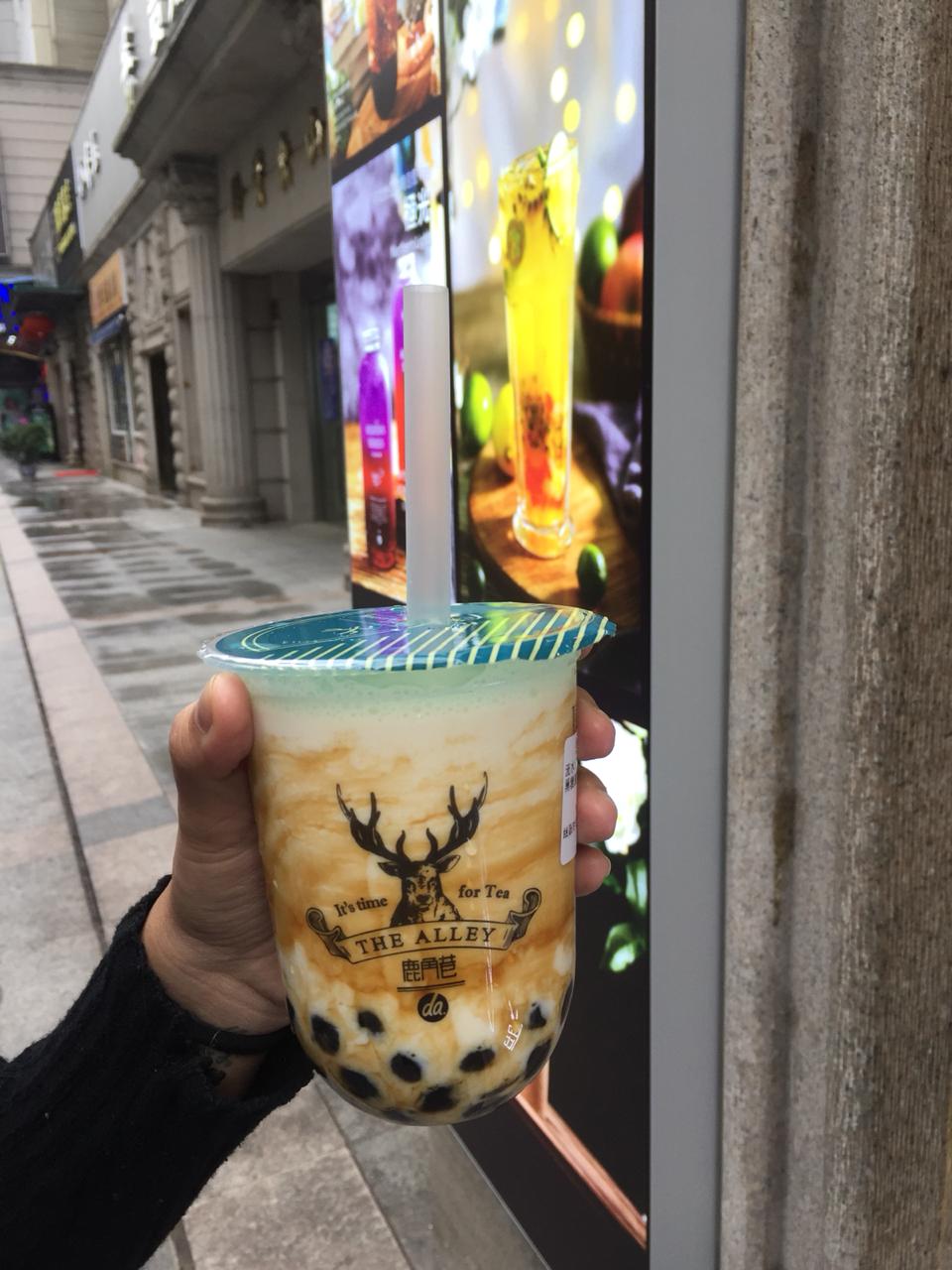 This is cheating since it hasn't technically opened yet, but it's coming in May so I'm including it here. (READ: PSA: Taiwan milk tea chain The Alley to open in May)
The Alley is another Taiwanese brown sugar milk tea franchise that's opening its doors here. Just like Tiger Sugar, The Alley is known for making really good brown sugar milk tea. Which makes sense, since milk tea as we know it now pretty much originated from Taiwan. I was able to try out their brown sugar drink at their Shanghai branch last year, and it passed my brown sugar taste test: the brown sugar has its distinct taste that isn't caramel.
4. YiFang Taiwan Fruit Tea
Ayala Malls the 30th, Pasig
Unit C, #17 M. Paterno St., Brgy. Pasadena, San Juan
B2 Wumaco Building, 7th ave. cor. Lane P, BGC
Trinoma, QC
G/F Bonifacio Stopover Corporate Center, 2nd Ave., BGC,
Unit UG1, Upper Ground Floor, 20 Lansbergh Place condominium,
170 Tomas Morato Ave, QC
At the risk of sounding like a broken record, YiFang is another Taiwanese contender. Like Tiger Sugar, it's an incredibly popular stall: Expect to wait at least fifteen minutes for your order. Unlike the normal brown sugar drinks, YiFang infuses the cup with tea (you get to choose which one to order, but I recommend getting the black tea), just like a normal milk tea drink. This gives it a roasted flavor. Just like any good brown sugar drink, it's sweet without being too sweet, and you can taste the syrup with each sip.
5. Sun Tea
SM Mall of Asia, Pasay City
View this post on Instagram

You might've heard of Sun Tea through the Instagram food reviewer Masarap ba?'s post on the custard milk tea (the verdict: masarap). Their brown sugar boba drink is one for the sweet toothed people: aside from the brown sugar staples, they top the drink with cream cheese mousse and crushed oreo bits. Like Black Scoop, they also use muscovado for the brown sugar.
6. Xing Fu Tang
The Podium, Mandaluyong City

Billing itself as Taiwan's number one milk tea place (oh, to have that self-assurance), Xing Fu Tang is another wildly popular foreign franchise. Opened last Mar. 15 at The Podium, Xing Fu Tang's milk tea has a roasted flavor, kind of like YiFang. Unlike their competitor, though, Zing Fu Tang achieves this by stir frying their boba before adding it to the drink, resulting in that deep flavor.
Get more stories like this by subscribing to our newsletter here.
Read more:
Limited time only: Ice cream from Bali, wagyu, and more food concepts to try now
In Taguig, a restaurant serves Thai food beyond pad thai and milk tea
Tired of the same milk tea shops? Try these restaurants instead
Read more by Zofiya Acosta:
You can get authentic homemade French bread at the French School of Manila
Three local children's stories that talk about our society's biggest issues
Filipino artists abound at the world's largest fine art trade show
TAGS: boba brown sugar drink Milk tea milkt nolisoli.ph sugar tea trend