Limited time only: Ice cream from Bali, wagyu, and more food concepts to try now
The Pop-Up Street at BGC plays host to these new food concepts
Mar 22, 2019
We all know about pop-up stores. It's so commonplace by now that so many brands are doing it. There's even an interesting one this weekend. (Read: There's a cool Japanese satchel pop-up this weekend)
But you know what we really want more of? Food pop-ups. There are so many restaurants that open almost every week, but the problem, especially for owners, is that sometimes you really can't tell how well it'll be received by diners.
Now there's a space for aspiring restaurateurs (and enterpreneurs) to test and jumpstart their brands. Pop-Up Street along Bonifacio High Street is a temporary home for these brands. This month, a number of interesting food brands have set up shop. Catch them while they're there:
XOXO Ice Cream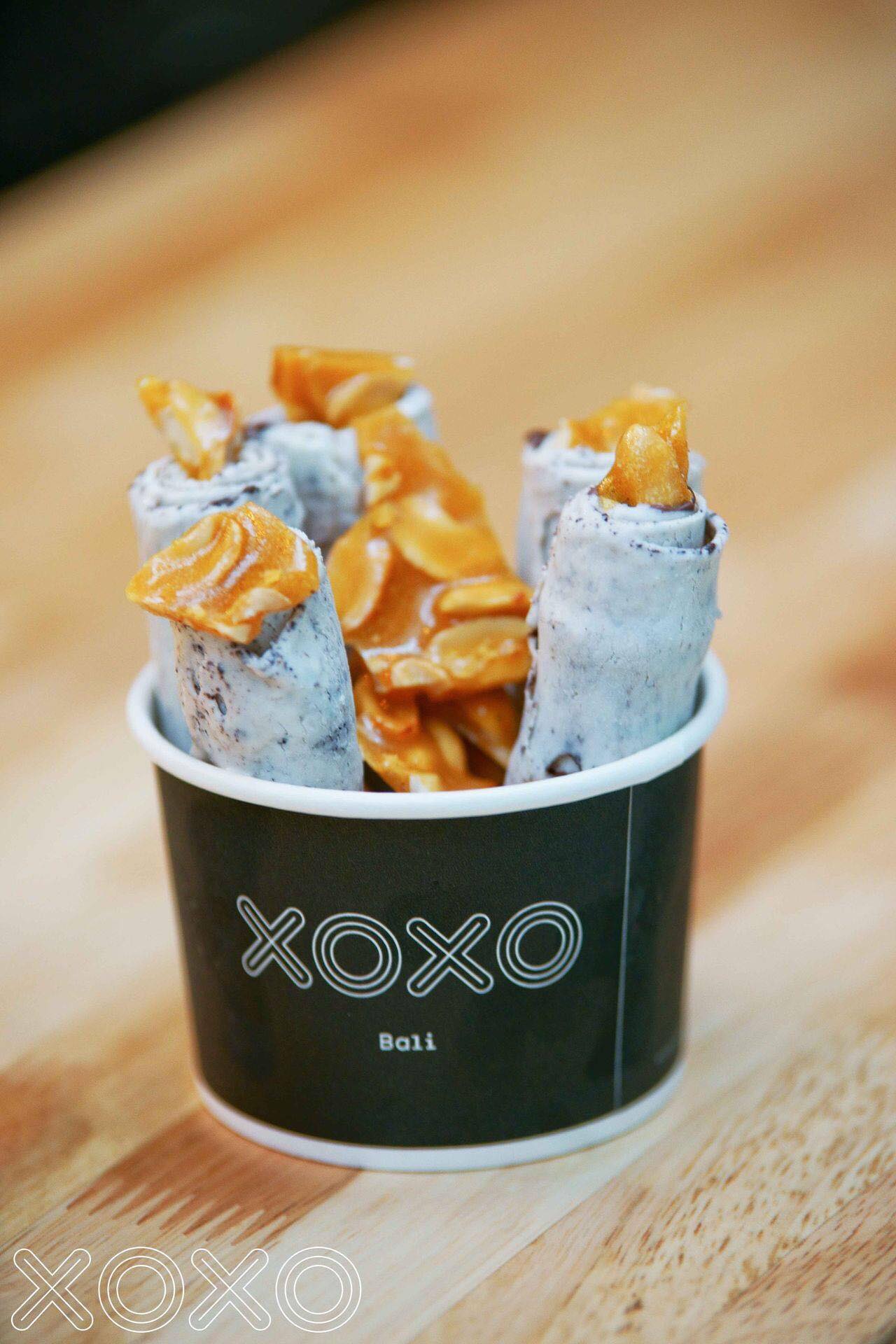 Perfect for the season, XOXO Ice Cream is a rolled ice cream brand from Bali, Indonesia. The handcrafted ice cream is made fresh as you wait. They have a variety of flavors and toppings, ranging from classics like cookies and cream, chocolate, matcha, coffee, and mint chocolate, to more playful ones like a yogurt-and-oatmeal combo that makes you think of breakfast.
Black Wagyu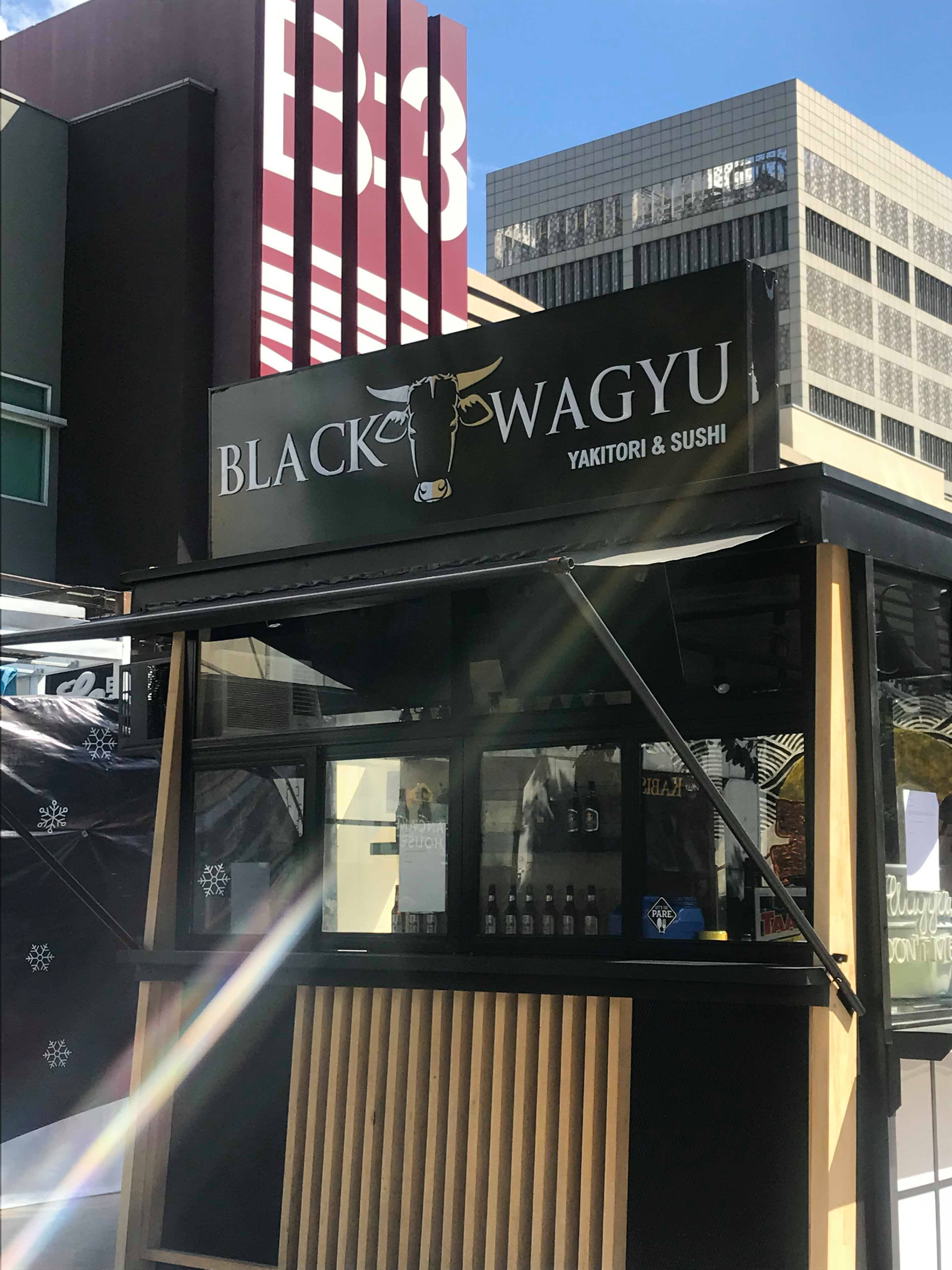 Who says you have to sit at a fancy restaurant just to enjoy wagyu? You can have it on the go, or while sitting around some nice greenery, too. Aside from wagyu cubes, Black Wagyu also sells other Japanese food, such as rolls. Frozen wagyu and scallops—for when you want to cook it at home—are also available.
Tiger Sugar
View this post on Instagram

The milk tea craze is back, but there's a new version going around: brown sugar boba milk. Tiger Sugar, a Taiwanese brand, is leading the trend with their brown sugar boba milk with cream mousse drink—it may look like milk tea, but it actually doesn't have any tea. It's simply tapioca soaked in a special mixture of brown sugar, topped with brown sugar syrup, and then with fresh milk and cream mousse. A fair warning though, the queue can get long here.
TBun
View this post on Instagram
If you also want a snack to go with your milk tea or bubble tea, try Korean franchise TBun. They also bake their own coffee and milk buns, which make a good complement for the sweet tea drinks.
Irvins Salted Egg
View this post on Instagram
If you remember the queues from when Irvins first came here (Read: Irvins Salted Egg finds a permanent home in the Philippines) and decided to hold off on getting these salted egg goodies, you're in luck. Irvin's has a pop-up in BGC, too, where you can get a variety of their salted egg-flavored products.
BLK 513
View this post on Instagram

There's also something for fans of frozen yogurt: BLK 513, the first activated-charcoal enhanced froyo (which they call their "dark skim cup"), will also be at Pop-Up Street. Don't forget to bring your own cups for your yogurt, too. Or just opt for the cone.
These food pop-ups usually only stay for three to six months, so catch them while they're there.
Get more stories like this by subscribing to our weekly newsletter here.
Read more:
What to do this weekend: Vegan food festival, exhibit openings, and more
Hate tea? This tea bar's chocolate chip tea will change your mind
TAGS: bgc bonifacio high street pop-up street where to eat in bgc