Feb. 14 is going to see the start of ALT Philippines, a brand new, three-day event "that hopes to redefine the way we view art fairs." A pioneer collaborative project, it'll be held at SMX Convention Center Aura in Taguig.
So here's the thing: We know that not everyone attending the event is going to be from Taguig. And as content creators who've had their own share of art events, we know that come lunchtime or so, you just kind of want to grab a bite somewhere near for a breather—something that's hard to do when you're not familiar with the area. So for all the hungry art pilgrims making their trek to ALT later this week, we've curated a list that you can open up when you don't want to think too much about where to eat.
SM Aura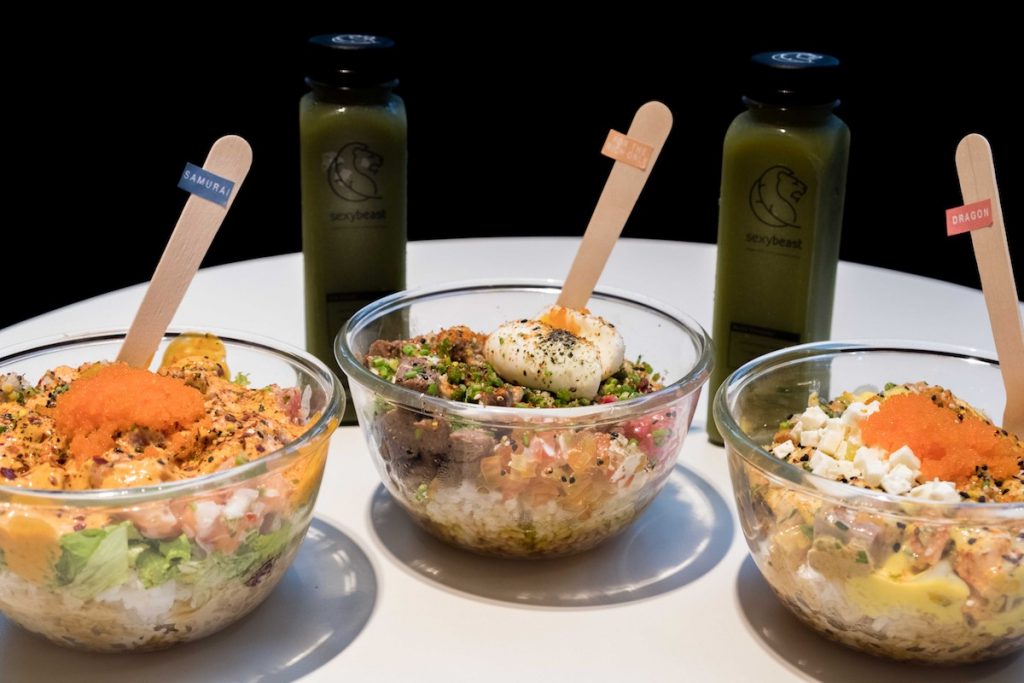 4F Food on Four, SM Aura, Fort Bonifacio, BGC
If you're into the Hawaiian staple, check out Poke Poke. The premium poke joint incorporates Filipino influences and high-end ingredients into their bowls, which diners can customize themselves.
5F, The Sky Park, SM Aura Premier, BGC
Ribs are a must-try at Rack Shack, Racks' "hip, lax and straightforward" brother (the two brands are by the same people). You can mix and match their sauces: you can have a rib that's half-sweet and half-spicy. 
5F, SM Aura Premier, BGC
Hummus Elijah is a casual Mediterranean restaurant initially made for the Israeli expat community, which is why you can expect good hummus of all kinds like creamy and smooth classic, mushroom hummus, hummus with egg and the chunky mashawsha hummus. They serve falafels, baklava and tabouleh salad, too, all of which are vegan and vegetarian-friendly.
Kettle

We once featured Kettle in our best fried chicken in the metro list, and for good reason. Kettle's buttermilk fried chicken is marinated for 24 hours, making every bite a flavorful burst of spices.
The Food Hall
This is a no-brainer if you want to grab a bite with a group of people with different tastes. The Food Hall is, well, a food hall by Foodee Global Concepts. Originally christened the Todd English Food Hall, it was among the first of its kind when it opened in 2013. The place has most of Foodee's signature brands and probably most of what everyone in your entourage craves: Pound for burgers, Hook for seafood, Flatterie for pasta and flatbread, and The Grill House for steak.
Manam Cafe
Manam Cafe is an offshoot of Filipino restaurant Manam, which serves "modern Filipino comfort food," by the Moment Group. It has all of Manam's old favorites like the watermelon sinigang as well as pastries and desserts exclusive to the café, including the ensaymada sandwiches.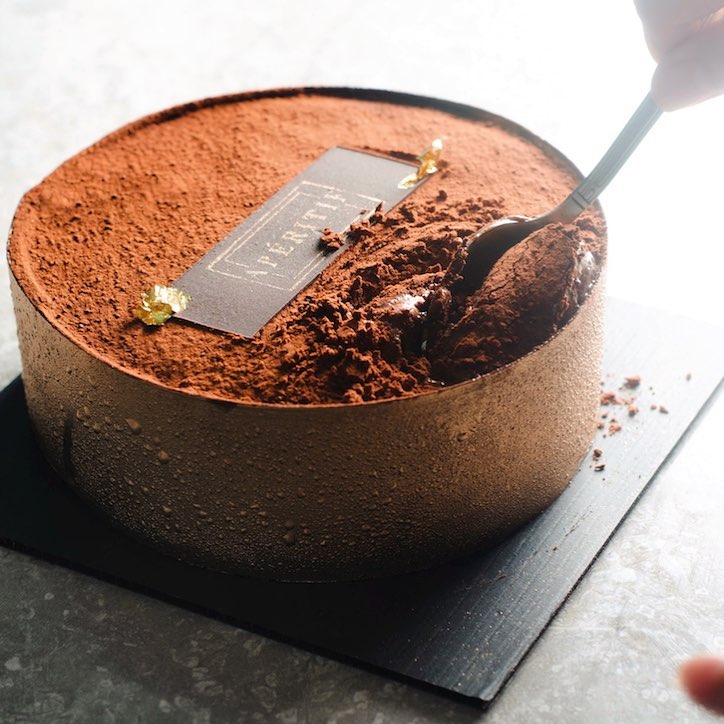 Aperitif is a brick and mortar shop by pastry chef Kean Chuan. It's known for grazing boxes with premium cheese, charcuterie, champagne and signature branded truffle honey, milk chocolate and mango spice jam, but it also has its own timeless take on the chocolate tin can: three layers of chocolate fudge encased in an edible Belgian chocolate shell (dusted with gold powder from Malaysia) instead of a can.
Paul Boulangerie and Patisserie
Paul is a luxury French bakery chain that first opened in 1889 in Croix, France. The branch in SM Aura serves tartines (open-faced sandwiches), crepes and of course, pastries, bread and tarts.
High Street (and adjacent)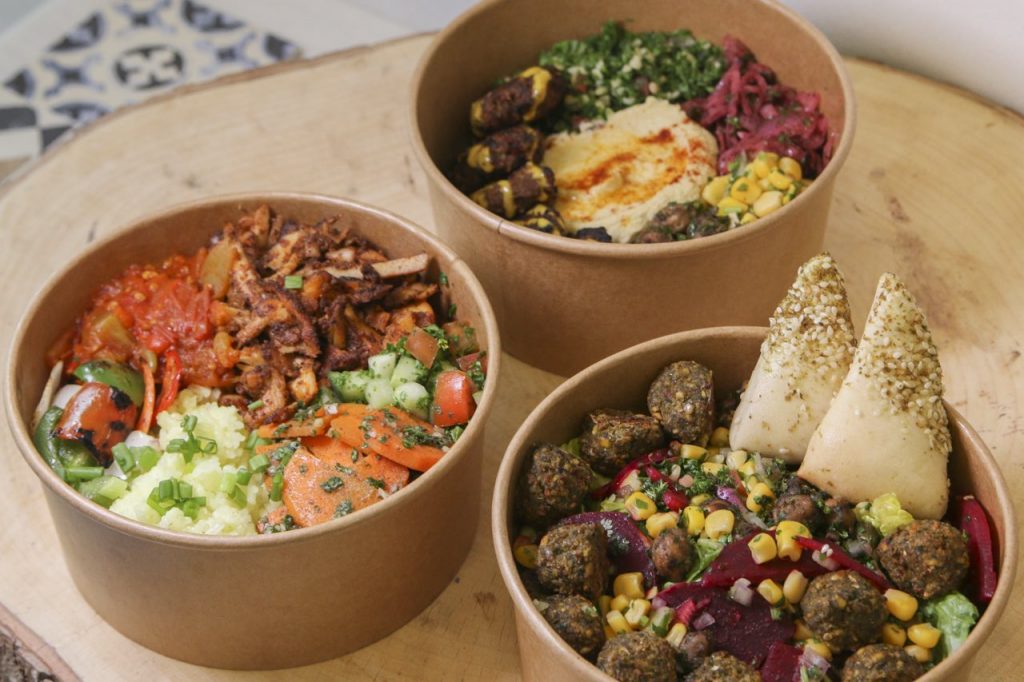 B6 Bonifacio High Street, 11th Ave. cor. Lane O, BGC
Medley is a Mediterranean joint that serves falafel bowls, salads, pizzas and sandwiches with a ton of greens. A lot of the dishes are vegan and vegetarian friendly—they even have a vegan hummus shake.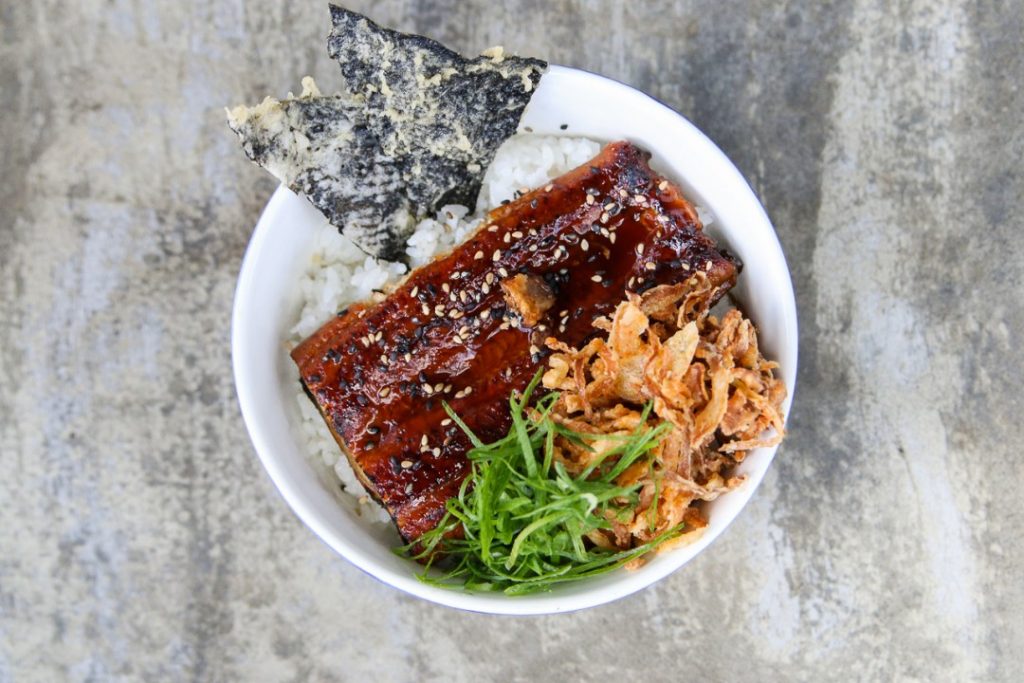 2F One Bonifacio High Street, 28th St., BGC
Nikkei is a Peruvian-Japanese restaurant known for its ceviche and a la carte nigiri and maki. Its BGC branch has all that and specialty rice bowls like the unagi don rice bowl with unagi kabayaki, sesame seeds, nori tempura, fried onion and onsen egg.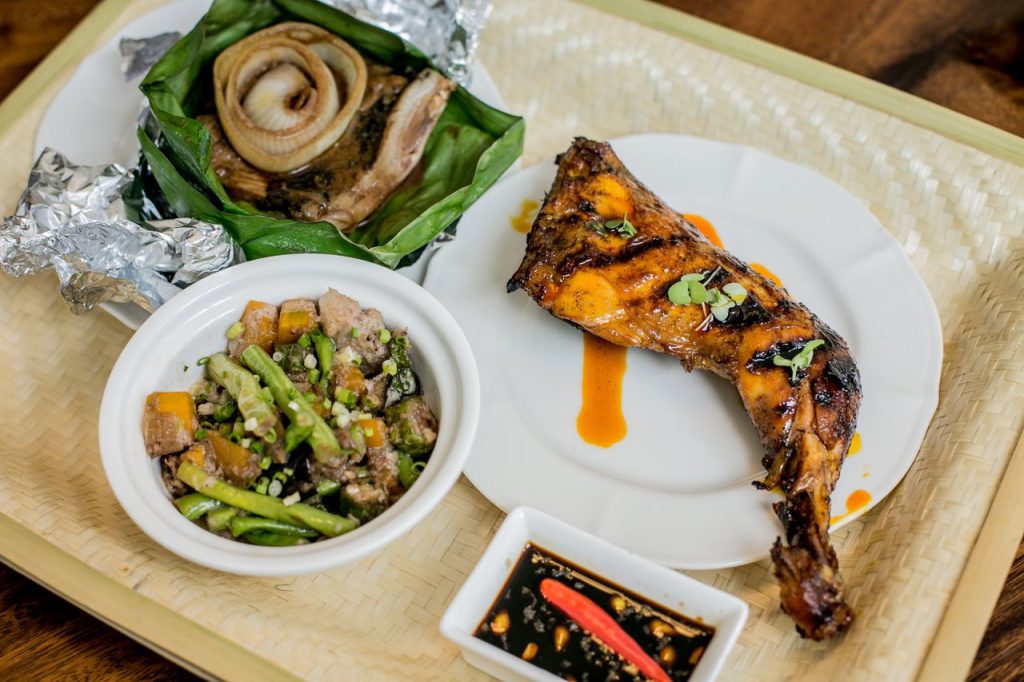 2F Bench Flagship Store, 9th avenue cor. Lane O, Bonifacio High Street, BGC
You probably didn't see it coming, but the restaurant connected to Bench's flagship store actually serves pretty good Filipino food. (You didn't hear it from us but the best inasal in BGC is from there.)
9th Ave. cor. 26th St. Ground Level, Tower 1, High Street Corporate Plaza, BGC
Osteria Daniele is an Italian restaurant by restaurant group Bistronomia, the same people behind Spanish concepts Rambla and BCN Wine Gastro Bar. Check out the creamy and spicy burrata aperitivo and insalata de pulpo, a warm salad of grilled octopus, potato balls, and blanched green peas, snow peas, and French beans in bagna cauda sauce.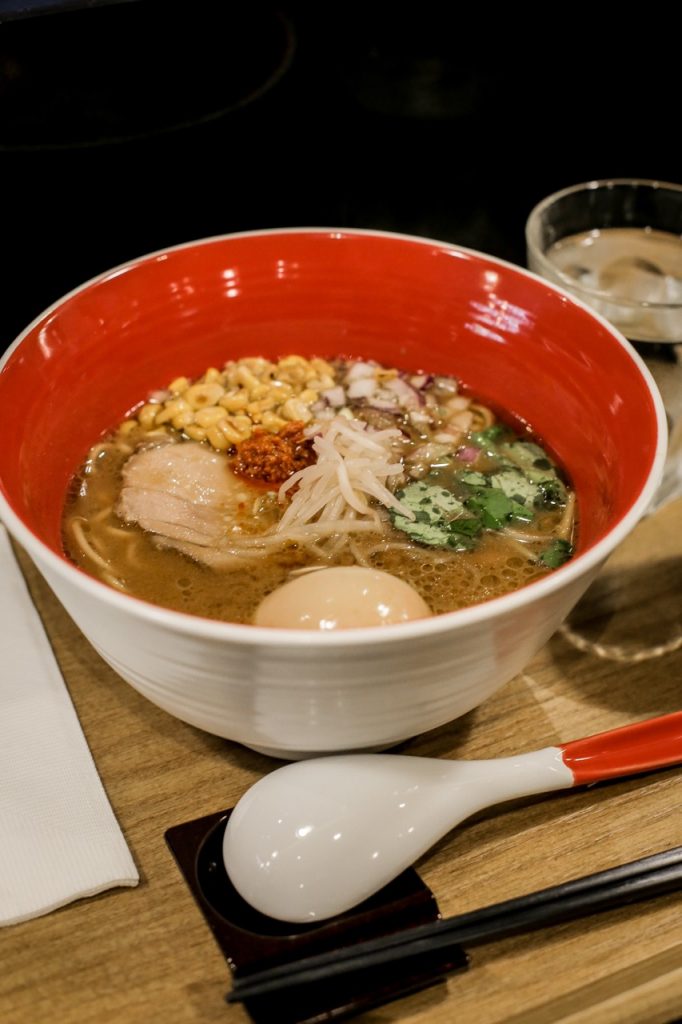 UGF C3 Bonifacio High Street Central, BGC
Tsuta is a Michelin-starred Japanese place that serves high quality ramen. To quote its master chef Yuki Onishi: "Honestly, I'm not sure if I really deserve (the Michelin star), but I just want to give people the kind of ramen that they deserve."
Six/Neo, 5th Ave., High Street, BGC
Green Pastures is a farm-to-table restaurant by Robby Goco of Cyma fame. Its revolving menu contains a lot of vegetarian and vegan options, including milk tea drinks that use nut milk. A personal favorite is their poke bowl (it has a vegan version that uses tofu), but you can also order a Beyond Burger here.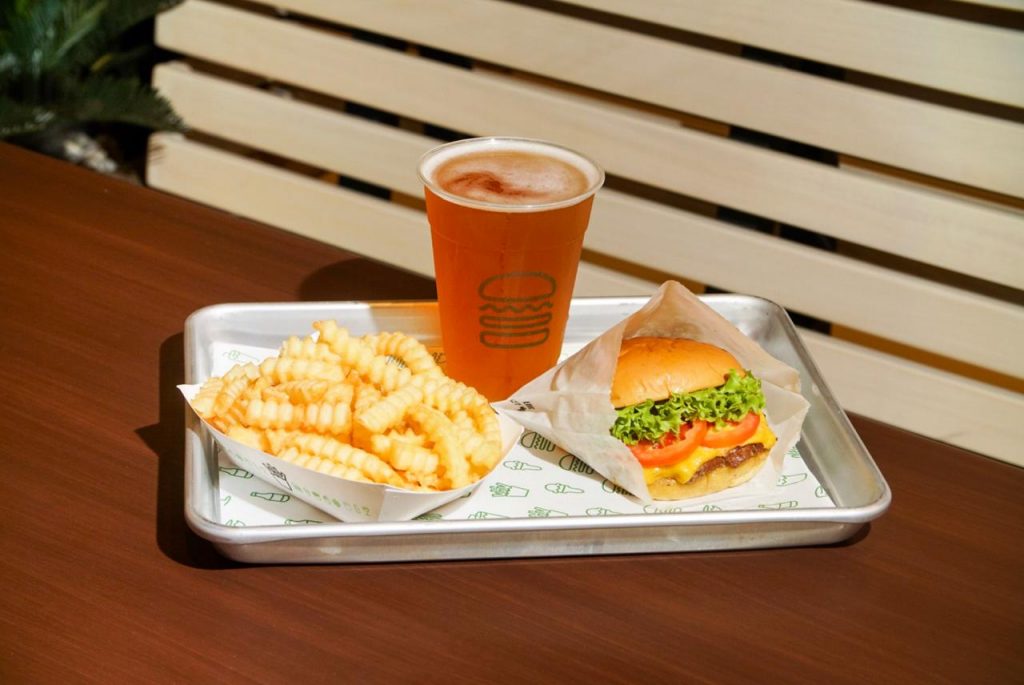 Central Square BGC
New York's famous burger joint opened its doors in Taguig last year. The branch serves flagship meals like Shackburger, a standard American cheeseburger with lettuce and tomato but with a juicier patty and soft, buttery brioche buns, and the meat-free meat-free 'Shroom Burger, which uses fried portobello mushrooms filled with melted muenster and cheddar cheese.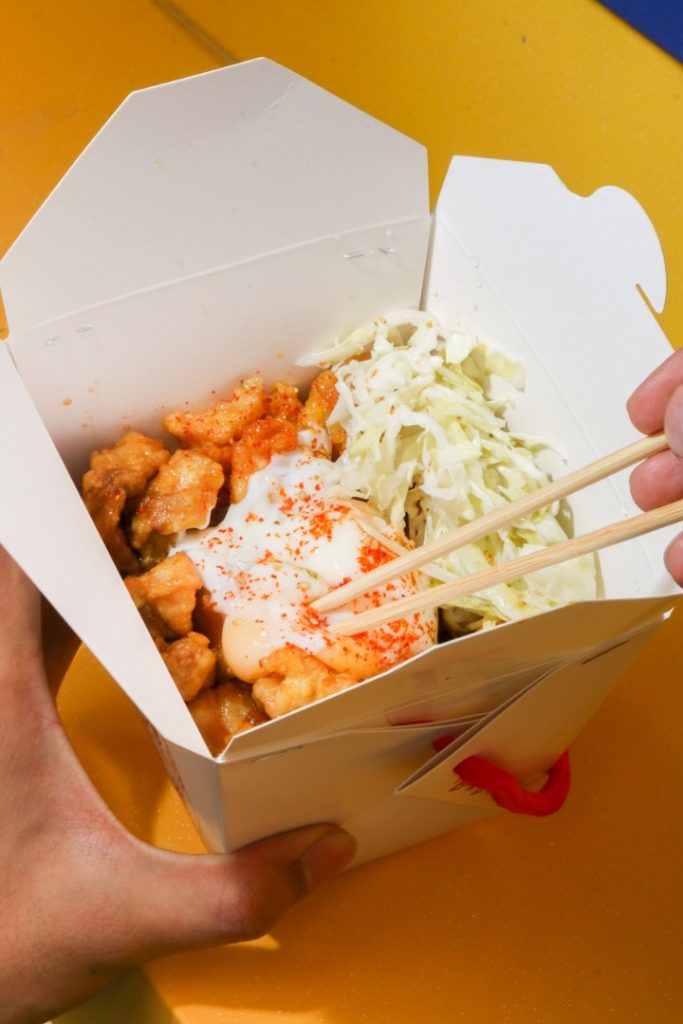 9th St. cor. Lane P. BGC
If you just want to get a quick bite, Bird Box is a takeout shop on a corner street that serves really good deep-fried chicken in boxes. Most of its sauces and toppings are Japanese- and Korean-inspired, too.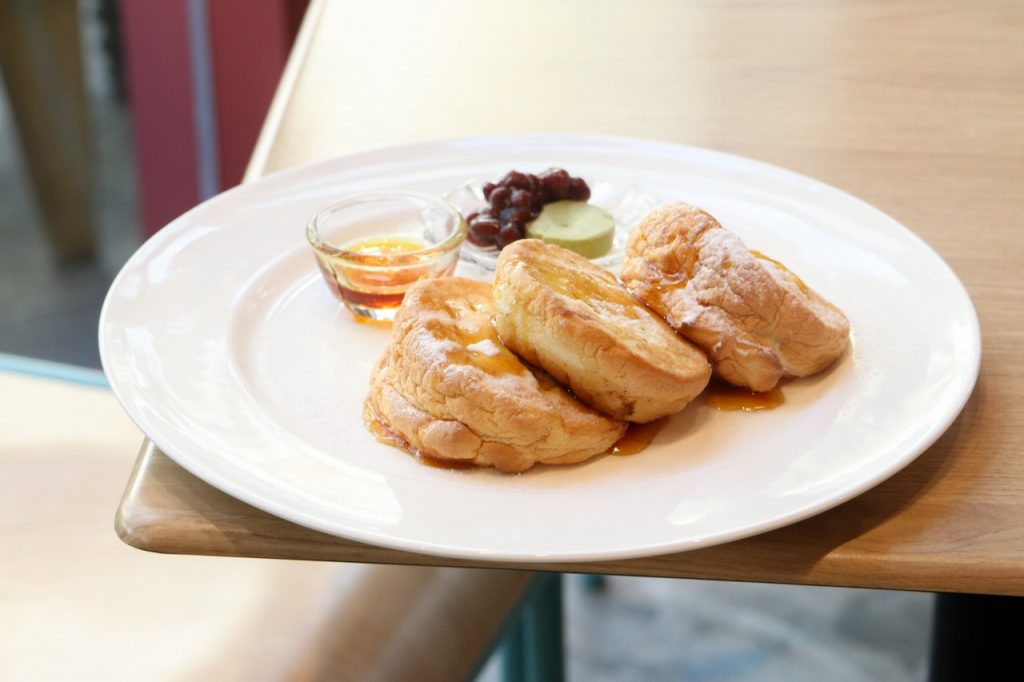 GF Serendra, BGC
If you're in the mood for fluffy Japanese pancakes, you can head over to Motto Motto. The bakery and breakfast place primarily serves Japanese breakfast (and brunch food), and has a pretty expansive menu. And we mean that.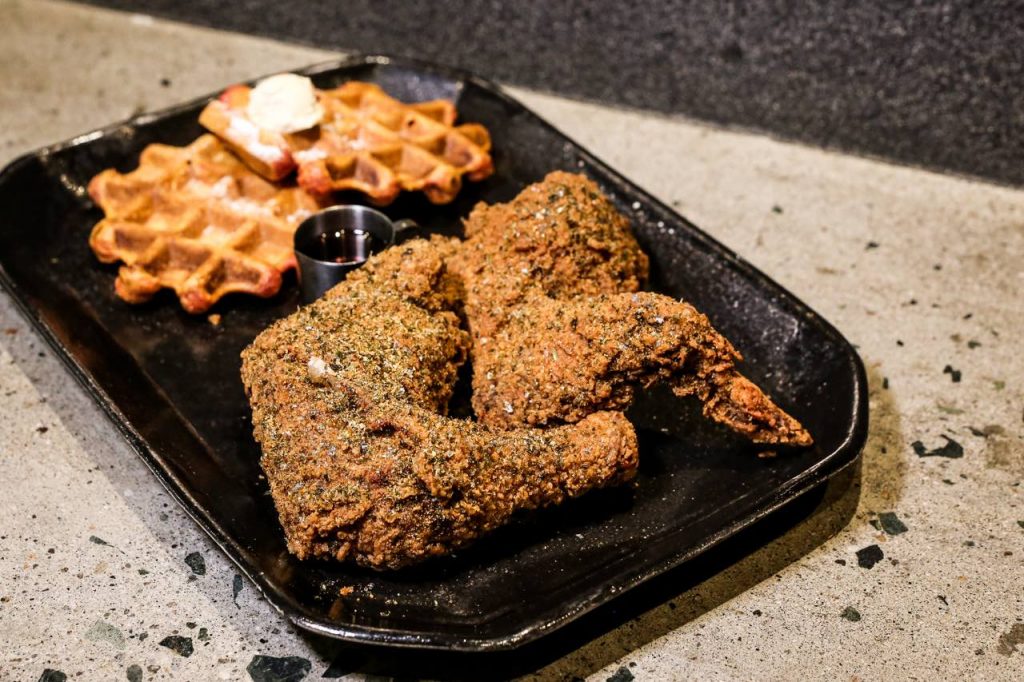 GF Serendra, BGC
Bad Bird is another restaurant that found its way onto our best fried chicken list. "Bad Bird takes pride in its umami fried chicken—offered in three spice levels: safe, spicy, and for the daring, chemical—which first made its appearance at Hole in the Wall." Its large serving sizes also make this joint bang for the buck.
GF The Finance Centre, 9th Ave. cor. 26th St., BGC
Wild Flour Italian is, well, the Italian offshoot of the French-centric brunch place by Ana Lorenzana De Ocampo. The restaurant's menu encompasses a wide range of influences. "We did not want to limit or focus too much on just one city or region— bringing the best parts of Italian cuisine and putting our own touch on it," says De Ocampo. Definitely check out their brick-fired pizza.
Uptown Mall 
Salvatore Cuomo & Bar
GF Uptown Parade 38th Street corner, 9th Ave, BGC
Salvatore Cuomo is a Neapolitan bar and restaurant by the eponymous Italian-Japanese chef Salvatore Cuomo. It serves the usual pizzas and pastas, but you should try out the tartare di wagyu, an antipasto made with Wagyu beef served tartare and sprinkled with truffles.
The Fort Strip
GF The Fort Strip, 28th St. cor. 7th Ave., BGC
We get it: Sometimes you just really want good lechon (and maybe some humba). If you're in the mood for roast pig, head over to the only Rico's Lechon branch in BGC. 
Go X Vegan BGC
3F The Fort Strip, 26th Street, BGC
Go X Vegan is somewhat of an obscure find in BGC, as the all-vegan restaurant is a bit hidden away in the third floor of the main Fort building. It's absolutely must-go for diners looking for plant-based meals, though, with vegan burgers, pastas, pizzas and rice meals. Try out their tofu and mushroom sisig or the banana blossom "chicken."
Get more stories like this by subscribing to our weekly newsletter here.
Read more:
10 of the best tacos in Metro Manila
10 of the best pizza places in Manila
Our 7 favorite healthy meals in Manila