You know you're inside a Wild Flour restaurant just by looking at your surroundings. Absent are the aggressive branding you usually see at most dining establishments, instead, there are rustic interiors and mood lighting that since opening in 2012 have become their signature.
Their newest branch looks similar with its red brick walls (and curved ceiling) and dark wood accents except for one thing: it's no longer your typical French-centric brunch place but rather an Italian restaurant that caters to the lunch and dinner crowd of the upper BGC area.
Wild Flour Italian, which opened on Jun. 1, is Ana Lorenzana De Ocampo's eight store location. She shared that what ultimately led her to open this branch at the Finance Centre at 9th Ave. cor. 26th St. are their trips to Italy, especially the Emilia-Romagna and Tuscany regions. "But we did not want to limit or focus too much on just one city or region— bringing the best parts of Italian cuisine and putting our own touch on it," Lorenzana De Ocampo said.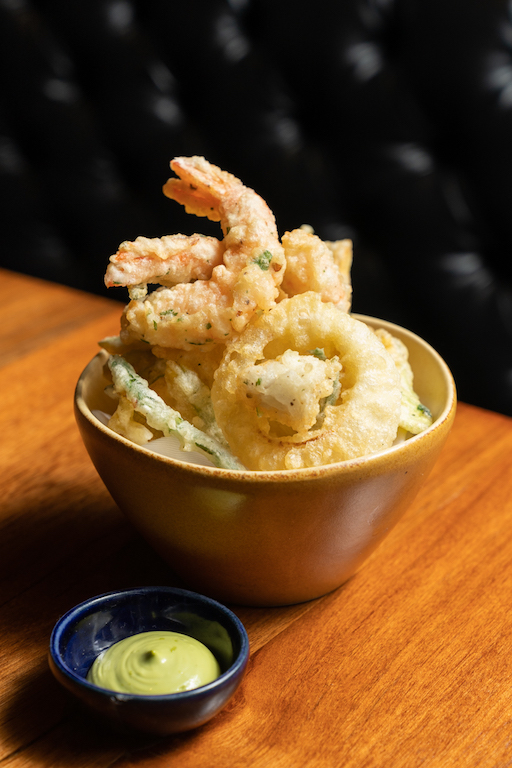 And it's true, despite its Italian slant. Wild Flour Italian's menu encompasses a wide range of influences. One might argue, for example, that their antipasti called frito misto, a basket of deep-fried prawns, calamari, green beans, and onions, resembles the Japanese tempura. Only after dipping these crispy pieces into a green paste will you actually get that Italian flavor because the dip is actually similar to pesto, a basil aioli dip.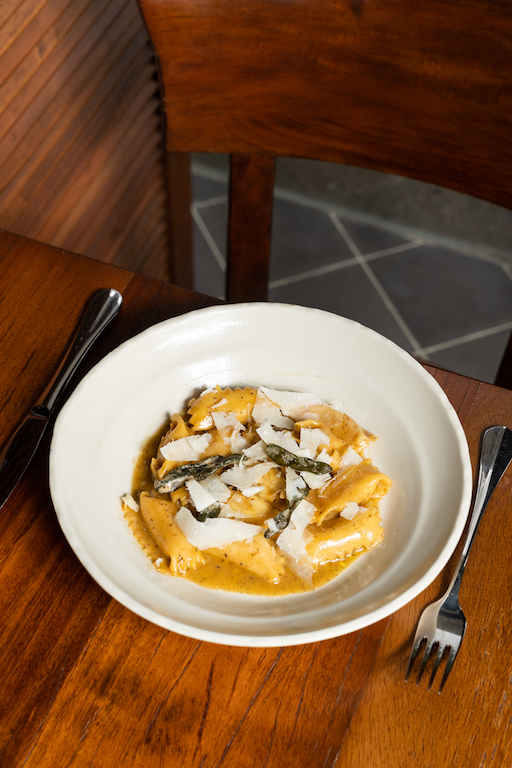 But other than that, most items on the roster are the closest you can get to an authentic Italian dining experience. There are six pasta variants to choose from ranging from the classic carbonara to red sauce bolognese, and even a ravioli-like agnolotti, that's filled with sweet potato and bathing in brown butter and balsamic sauce. It's as if it's a dessert pasta, with the wonderfully confusing sweet and savory taste alternative between bites.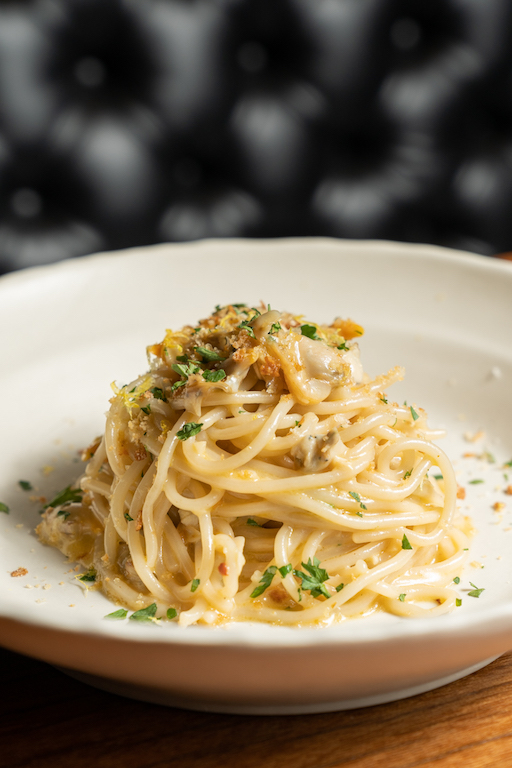 Wild Flour, however, is no stranger to such dishes as pasta. So it's no surprise after all why they would venture into an Italian concept. "Given that we already produce many of our own homemade pastas at Wild Flour (with some of these having become synonymous with our brand, like the squid ink mafaldine), it wasn't such a huge leap for us to go all-in on an Italian concept," shared Lorenzana De Ocampo.
"We took our collective experience and recipes from our "vault" to bring the Italian dream to life, and fine-tuned our food and service (such as having our first ever woodfire pizza oven shipped straight from Italy) to be as authentically Italian as possible."
But what really sets this one from other Wild Flour concepts is its pizza. And not just any ordinary pizza—theirs is cooked in a brick oven right next to the bar. We had the classic margherita during our visit and we saw it being made from the stretching of the dough down to pulling it out of the fire—an experience we suggest you do yourself when ordering their pizzas from their open pizza kitchen.
The entire process from pulling the dough to finally serving it on our table took less than 20 minutes—and it's not as if we were hopelessly waiting for it, as there is a snack that you can just grab while you wait. They have probably the best breadsticks I have ever had so far, probably because it's actually parmesan breadsticks and not just your run-of-the-mill bar chow. It's not too hard that it would break your veneers, nor too soft that it's almost soggy. It's close to a biscuit consistency but not bland.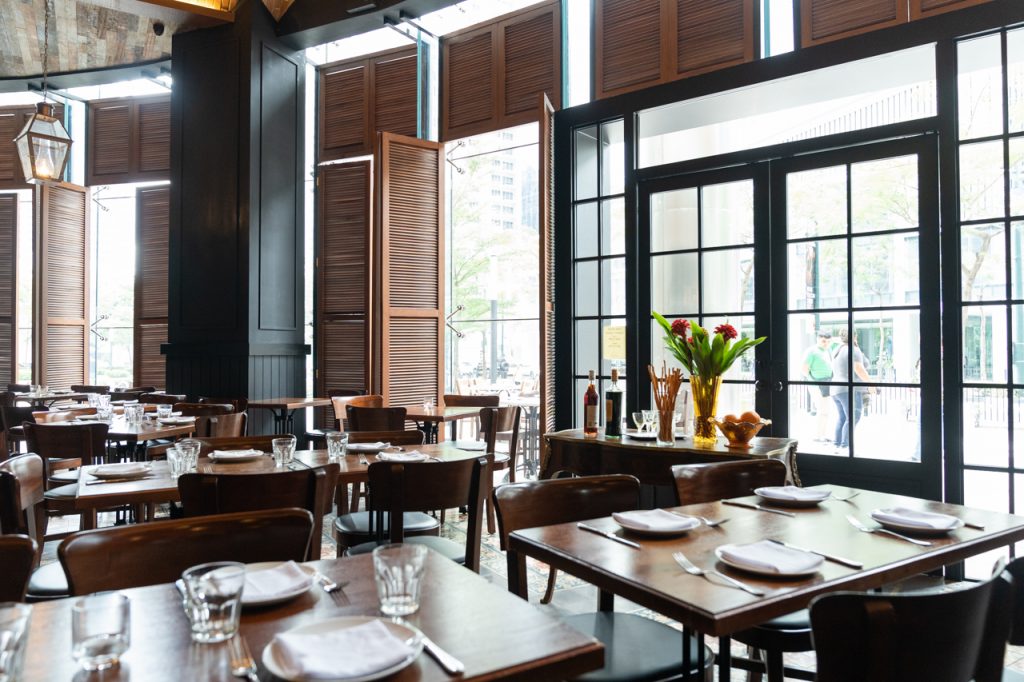 As of writing, guests will have to call in advance to reserve a table either for lunch from 11 a.m. until 3 p.m. or dinner from 5 to 11 p.m.
Get more stories like this by subscribing to our weekly newsletter here.
Read more:
At Wild Flour's new Italian concept, it's not pizza if it's not fired up in a brick oven
Can you still call it an Italian restaurant if it doesn't have pizza?
There's a hidden restaurant in BGC that serves Italian tapas
Writer: CHRISTIAN SAN JOSE
PHOTOGRAPHY SAMANTHA ONG