The farm-to-table restaurant by chef Robby Goco, owner of the Cyma Group of Restaurants, welcomed the new year with a modified all-Pinoy menu that's greener and healthier.
Goco wanted to elevate and reintroduce dishes that are both indulgent and guilt-free. Since its conception in 2013, Green Pastures has been providing healthier alternatives to comfort dishes and looking for food that's better for everybody.
We tried about 20 different dishes and there were ones that definitely stood out. I don't think I was ever a fan of okoy (shrimp fritters) until I tried their Shrimp in Sweet Potato Fritters. Savory, crunchy, and a little sweet, it's actually the coconut vinegar and cilantro dipping sauce that tied all the flavors together.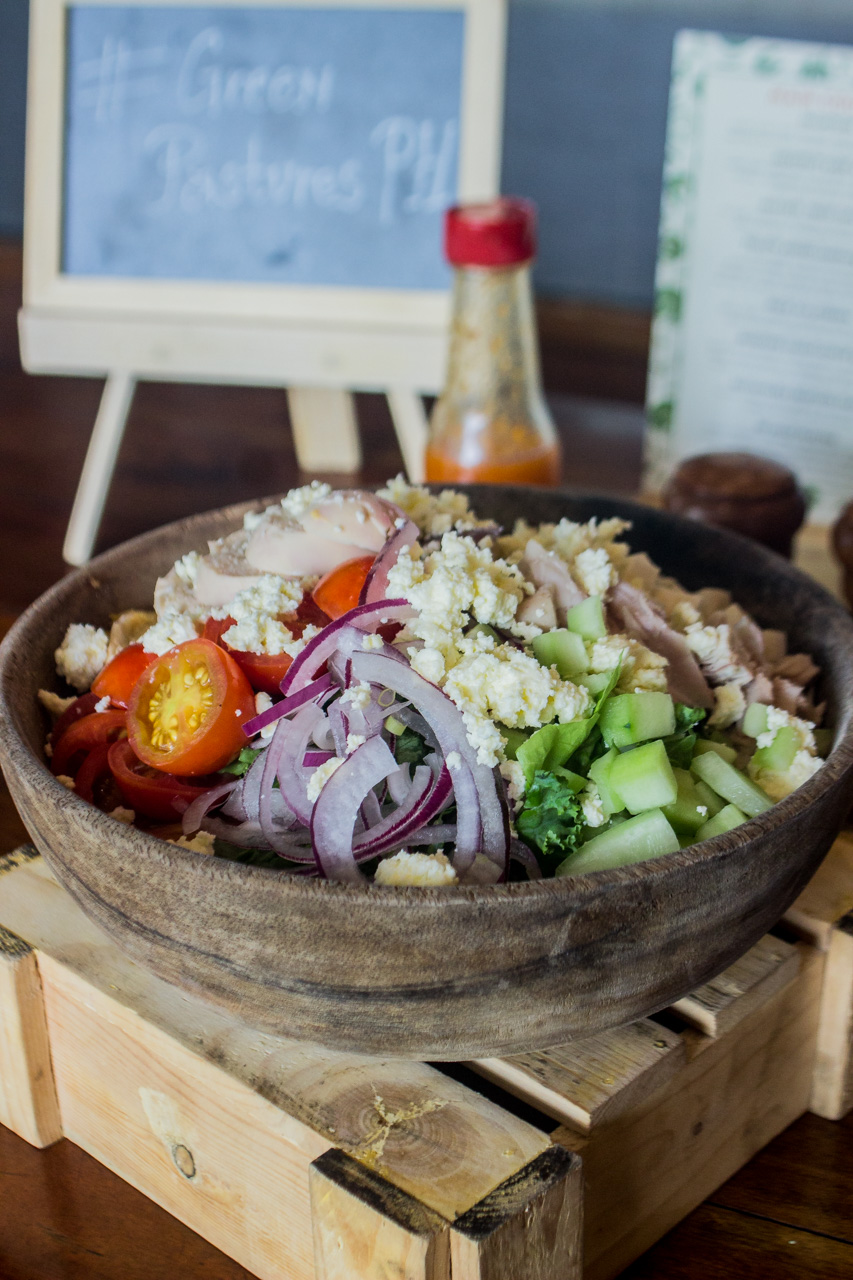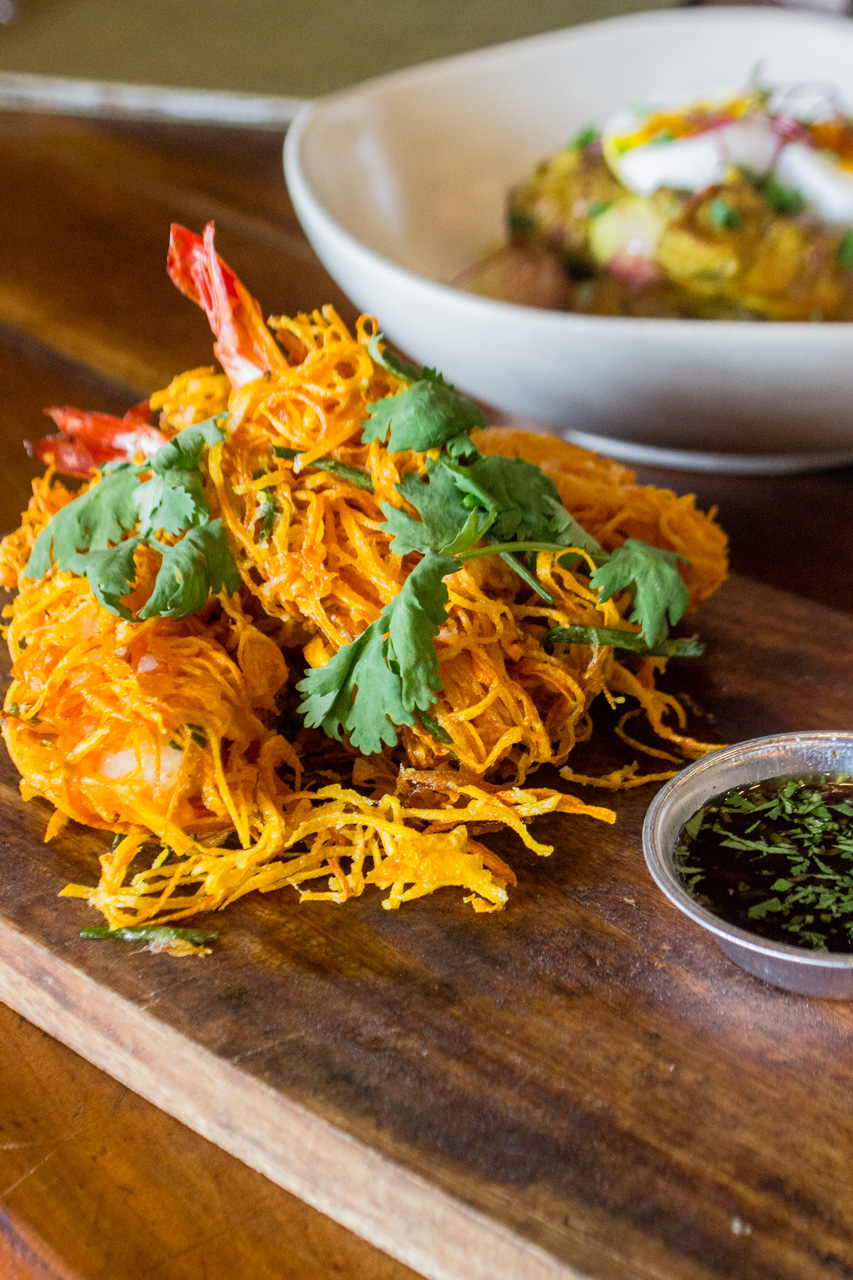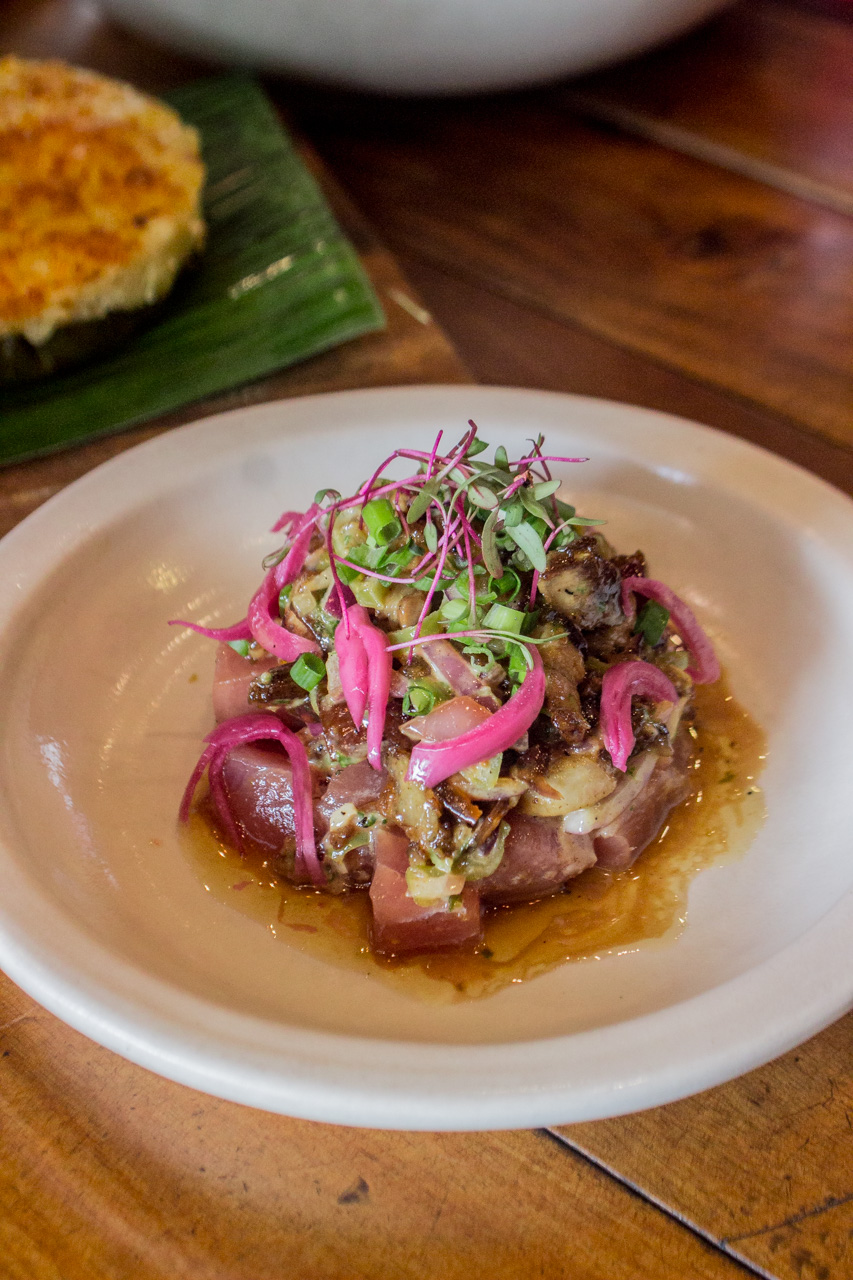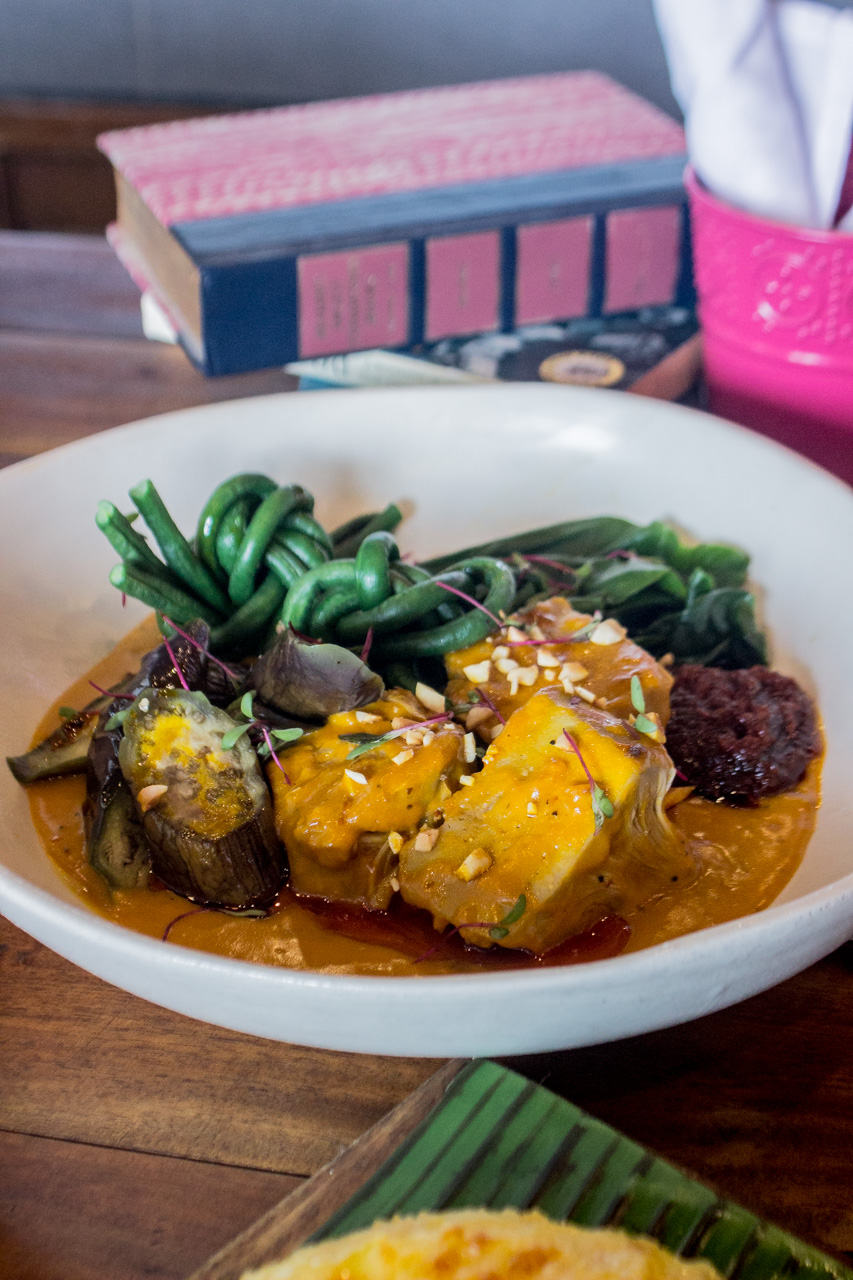 Another dish that was a complete delight was their Adobong Dilaw (yellow adobo), which is the Goco family's heirloom recipe. It has both pork and chicken, cooked in coconut vinegar and garlic. Don't expect it to taste like the classic adobo, because this one has a richer, more distinct taste, especially with the addition of turmeric. It's best served with garlic-quinoa kale or basmati rice.
What makes Green Pastures' dishes particularly appealing is the fact that they don't use MSG or canned ingredients. Everything is freshly sourced—from appetizers to condiments—and homemade. And did we mention they don't use refined sugar, too?
This brings us to the next part: dessert. We got to taste the GP Bibingka, which is a play on the traditional rice cake except this one is filled with organic salted egg and Bacolod cheese. Unlike the fluffy bibingka we've come to know and love, Green Pastures' version is sticky and chewy.
Read more:
Goats in Greenbelt? This beerhouse has it
Alter Ego reinvents the paella with pandan leaves
Be healthy-ish with Casa Daza's adobong kangkong with lechong kawali