Alter Ego reinvents the paella with pandan leaves
And they turned French onion soup into gyoza
info
Alter Ego

European-Asian Fusion

10:30 a.m. to 11 p.m.

622-6209

717-8033

₱

P1,200 for two people
Identity crisis. It's something that usually plagues college kids, twenty-something-year-olds, and middle-aged adults. It is also what brought life to this new European-Asian fusion bistro in Quezon City aptly named Alter Ego.
Alter Ego is the brainchild of chefs Joy Tan, Ronald Lim, and Benedict Bernardo. It came about from these three chefs' own experiences with frustrated passions. Chef Joy, for instance, studied accountancy in college to please her folks despite wanting to pursue the culinary arts. After she graduated and got certified, she enrolled in a culinary arts school and that's where she met Lim and Bernardo. It's also where they first dreamed of making a restaurant together.
A fusion restaurant 14 years in the making, Alter Ego is home to culinary wonders that remain familiar and approachable to the untrained Filipino palate. Their play on western and eastern cuisines results in some interesting dishes. The french onion soup gyoza, for example, is quite an experience to eat. You pour the soup around the gyoza, and then the gyoza becomes like a xiao long bao with delicious soup bursting in your mouth.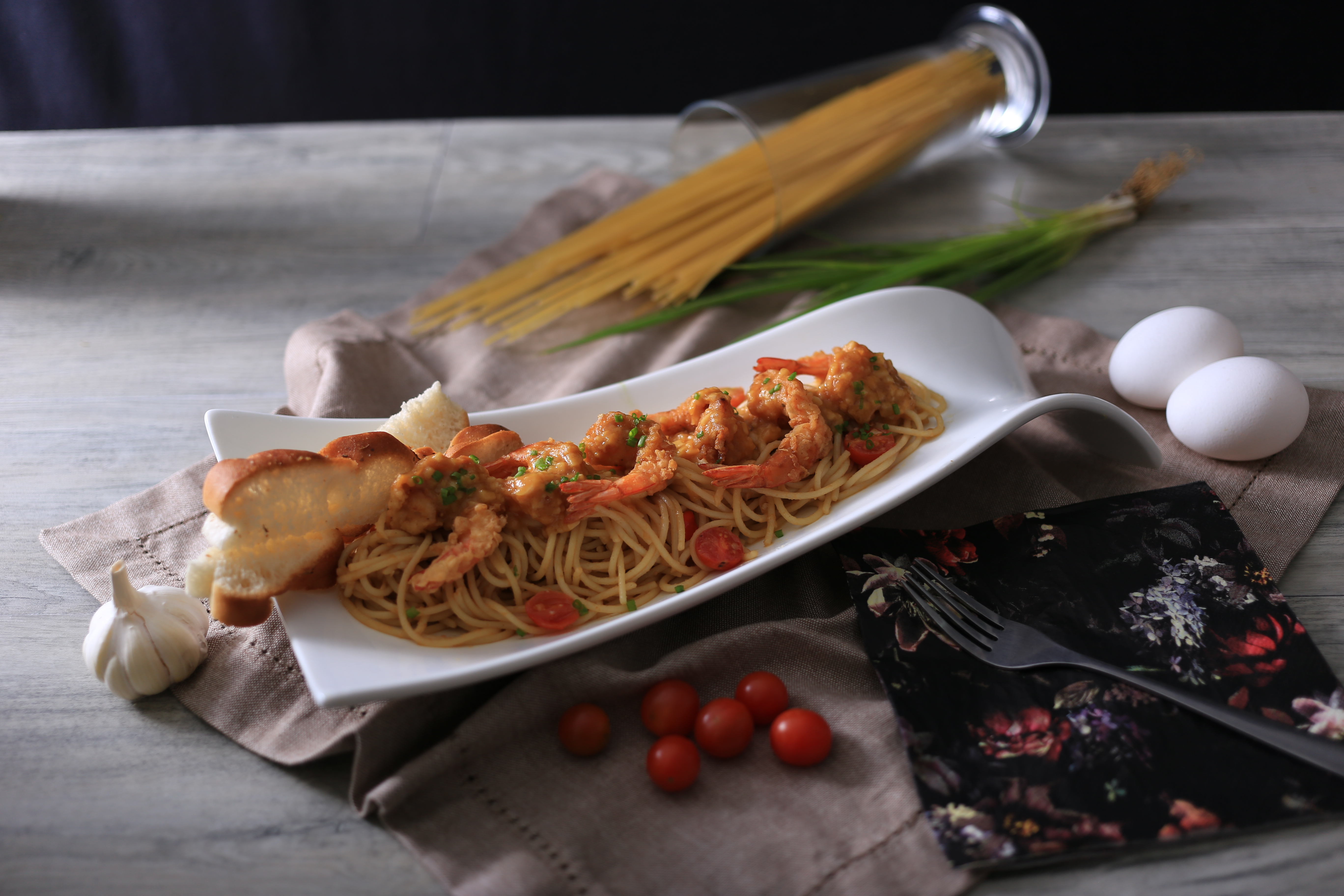 My favorite creation from them, however, is the homey and hearty meeting of Spanish and Filipino cuisine in the form of the chicken pandan on paella. The chicken is a simple and well-prepared inasal, wrapped in pandan leaves. It's served on a bed of vibrantly colored paella. The chicken's sweet-savory taste brings out the brightness of the paella's flavor.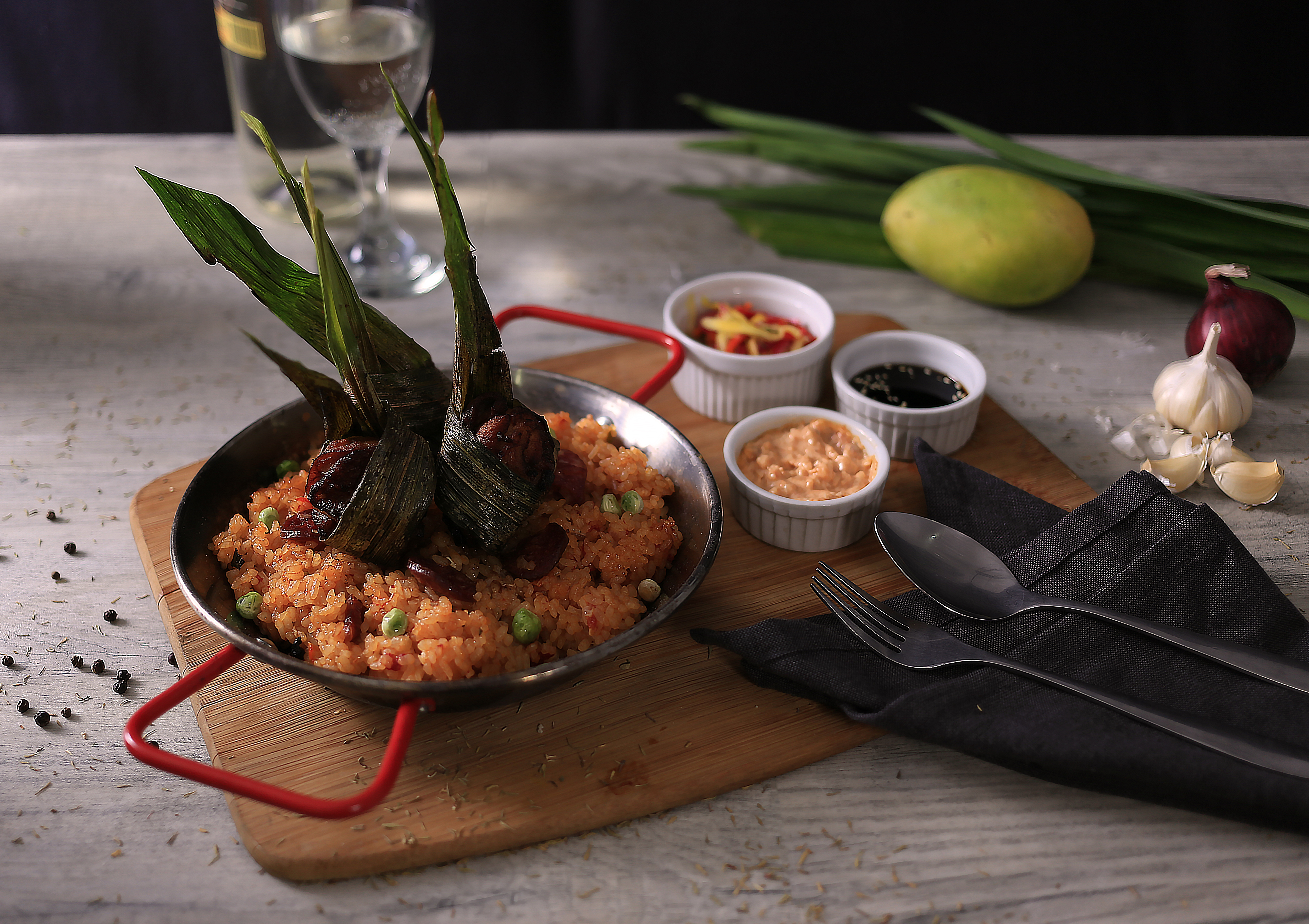 But if there's a dish that stands to represent the restaurant and it's owners' story as a whole, it's their coconut mango gateau. This cake-like dessert is treated as sort of a blank canvas for the chefs' self-expression. Each mini cake is served in various shapes, sizes and plating, all depending on the mood of the chef preparing it.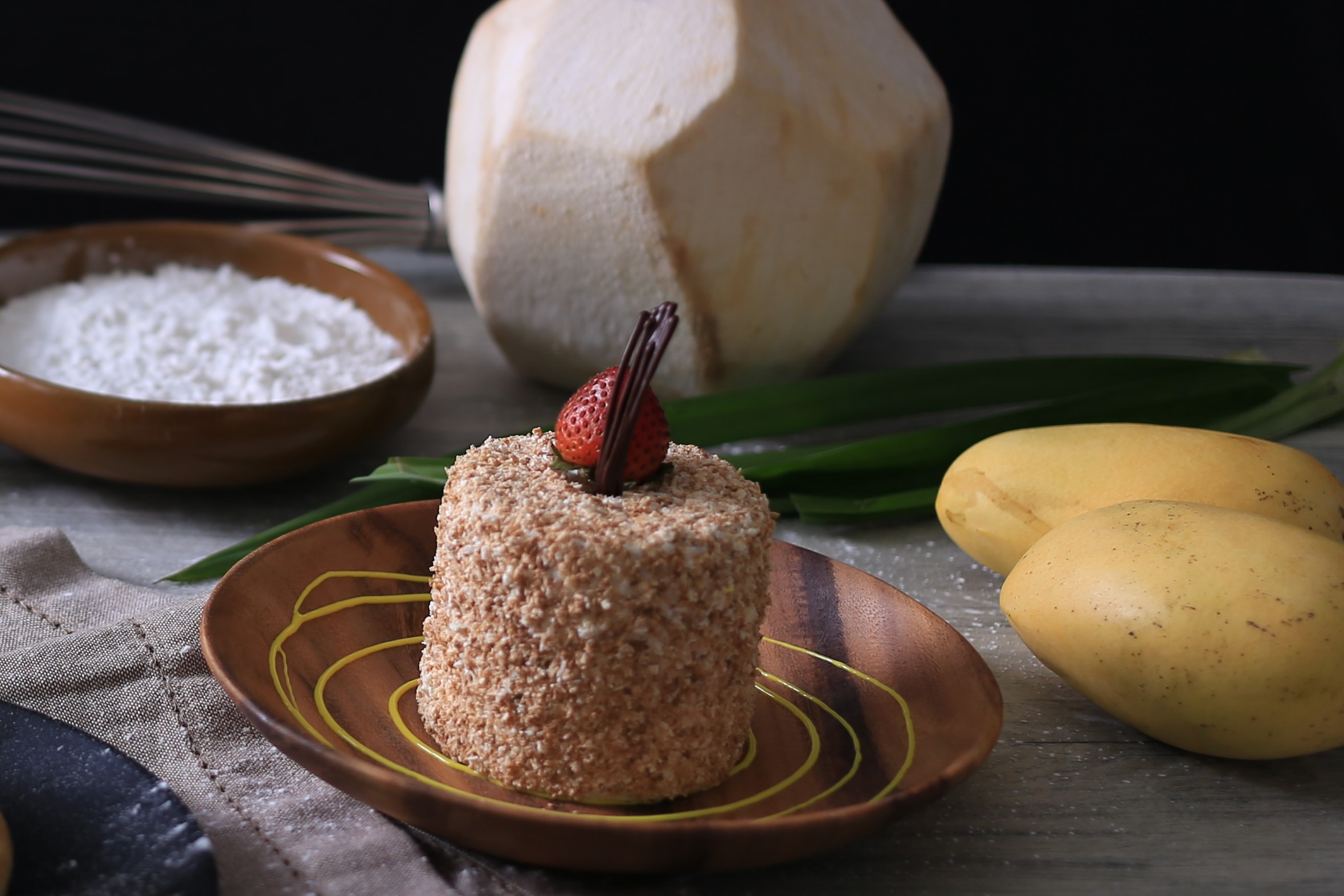 Given the chefs' backgrounds, the restaurant becomes somewhat poetic. It becomes a reflection of the various lives they live, a mirror of the two conflicting sides that every person must temper: the passionate and the practical.
Read more: 
For PappaRam Malaysian Kitchen, fusion is not an option
Cafe Enye wants you to get in touch with Spanish cuisine again
A multitasking foodie's dream: legit Thai chow beside a laundromat
TAGS: Alter Ego Bistro Chef Joy Tan eats Europea-Asia Fusion European cuisine Joy Tan nolisoli restaurant
WHY GO?
Go for their coconut mango gateau. The creamy, cake-like dessert is served with varying shapes and plating depending on your chef's mood for the day.
MENU