Hate tea? This tea bar's chocolate chip tea will change your mind
Perry's Tea Bar and Kitchen also infuses tea into their pastries and alcoholic drinks
info
Perry's Tea Bar and Bakehouse

World cuisine, comfort food

Mon., 10 a.m. to 10 p.m., Tue. to Sat., 10 a.m. to 1 a.m.

0945-1775589

₱

P500
After the third-wave coffee explosion, the public, caffeine-addicted or not, might now be willing to take artisanal teas seriously. That's why a few kilometers away from the restless Bonifacio Global City, the co-owners of Refinery that serves specialty coffee opened Perry's Tea Bar and Bakehouse, a new place to loosen up which specializes in niche but not snobbish teas.
Tucked in McKinley West, Perry's takes advantage of the yet to be fully developed area. It's a comforting space that basks with a constant supply of light in the daytime thanks to the floor to ceiling glass walls illuminating its dimensions. The spotlight is also at the tea bar with a steel finish at the center, which gives the quaint room of bright marble and brass homeware an edge without the rigidity.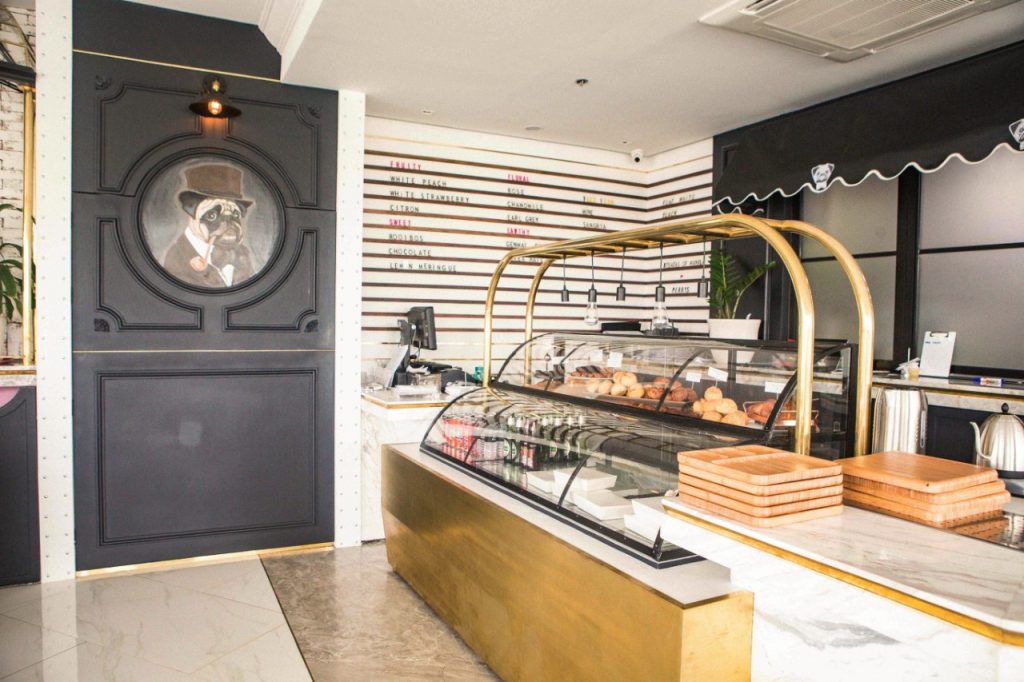 There, the staff readies teas Gong Fu style, a kind of tea preparation from China where every element—from water to equipment to steeping time—is keenly supervised. We're willing to undergo all that beautiful fuss to make a damn good elemental cuppa from Perry's wide array of teas. Deviate from the usual green, jasmine, English breakfast, whathaveyou with their nostalgic chocolate chip, white peach, and white strawberry.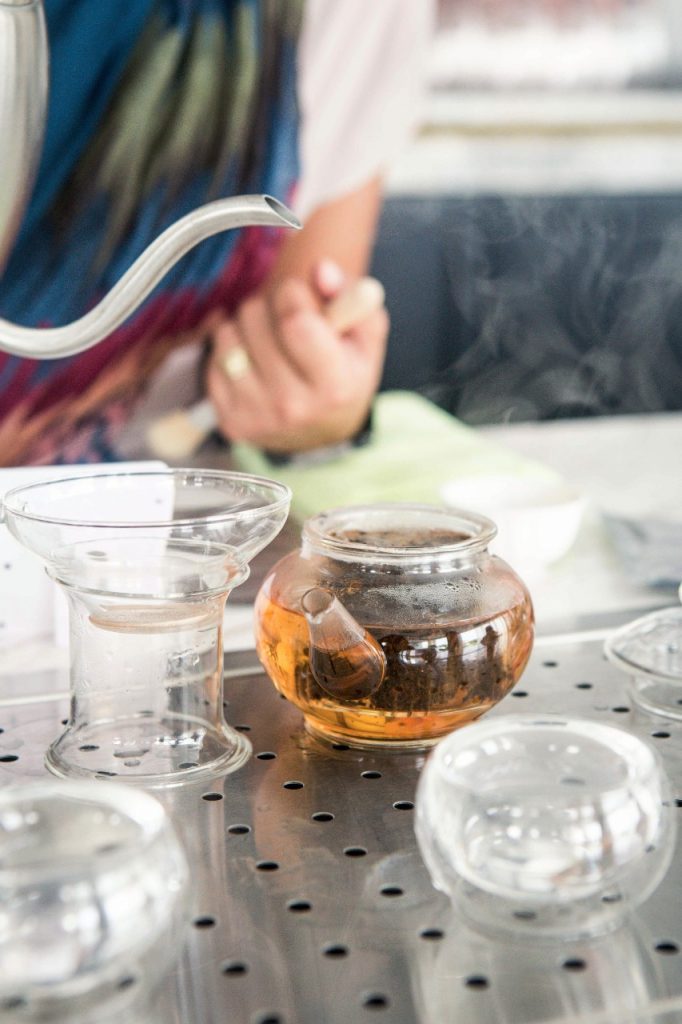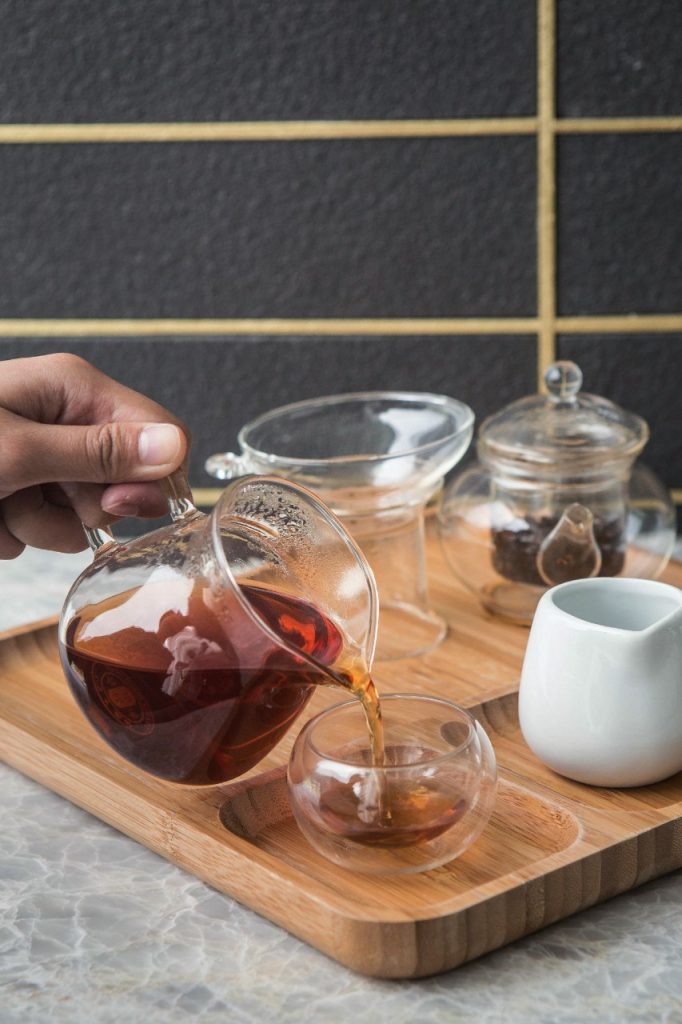 If you want to immerse yourself in the cozy ritual of tea time, we recommend visiting Perry's in the afternoon, when the ambiance is excellent and High Tea is served. From 2 to 7 p.m., customers can avail tea with two trays of biters—one for sweets (house-made brownies, oatmeal chocolate chip cookies, and salted dark chocolate fudge among many others) and one for savories (open-faced sandwiches, mini burgers with wagyu patty, empanadas).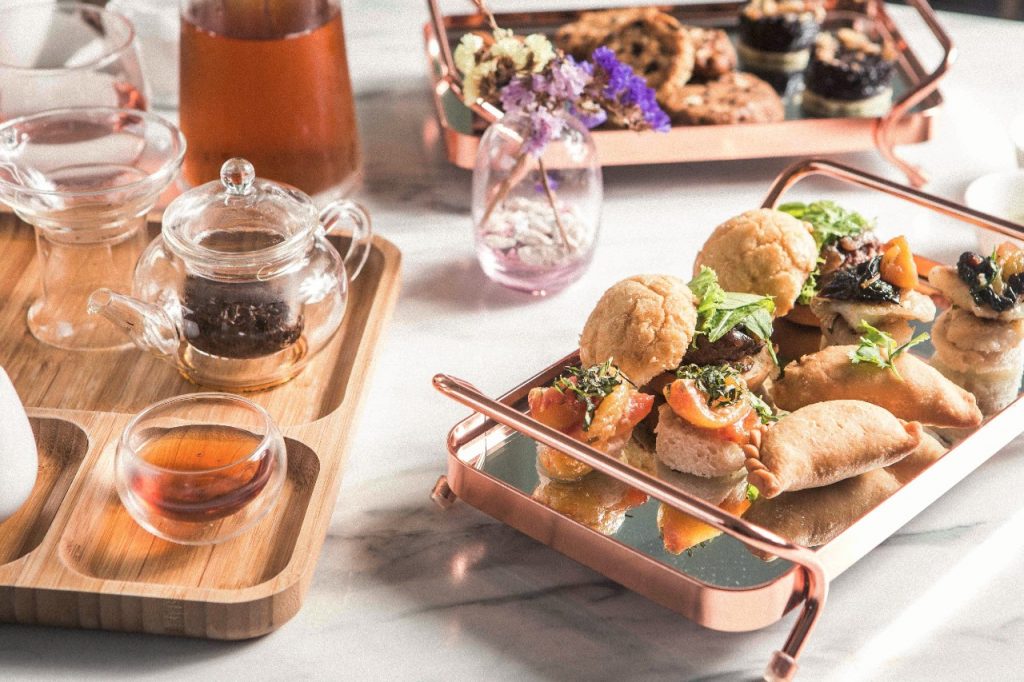 But if you just want to de-stress with a remorseful act of alcohol relief, their free-flowing wine, sangria, rosé, and gin cart is available every day at any time. Pair these beverages with their more filling dishes.
The crowd's favorite way to commence a good time at Perry's is to bless their palates with the hypnotic pureed potato truffled dip topped with egg served with toasts. Take a whiff of this dip and you'll be sucked into that truffle vortex along with others who plops this silky sous-vide potato puree on everything—burger, chips, balsamic glazed sirloin, and others.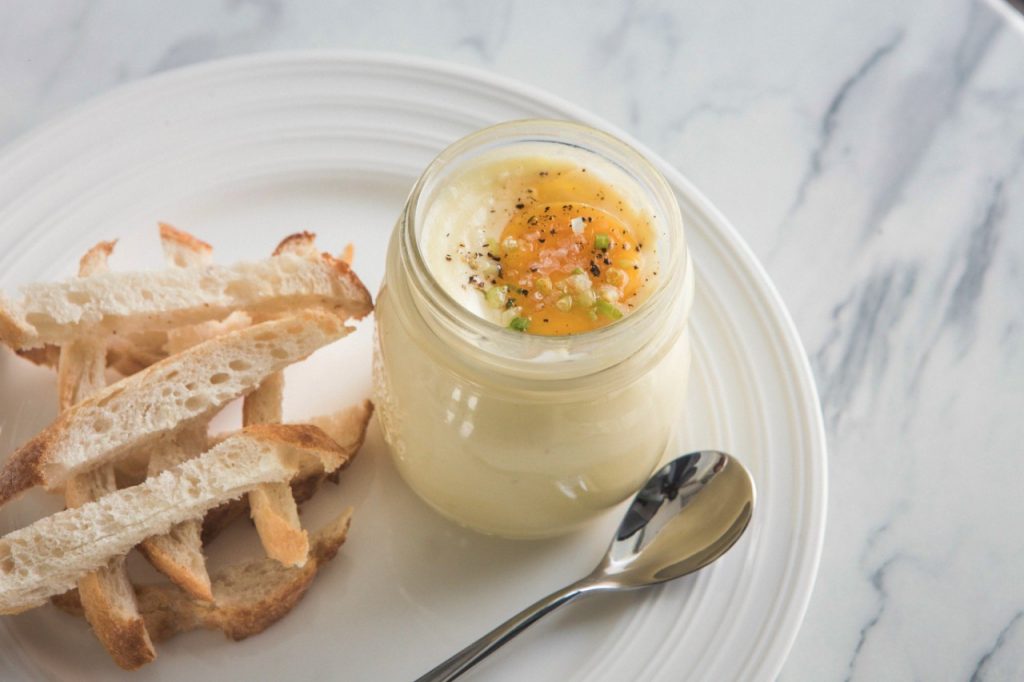 The restaurant's African-inspired peanut curry soup served with black rice is also a good starter with its rich, pungent flavor. If you want something light and refreshing, opt for their Mediterranean salad with yogurt dressing.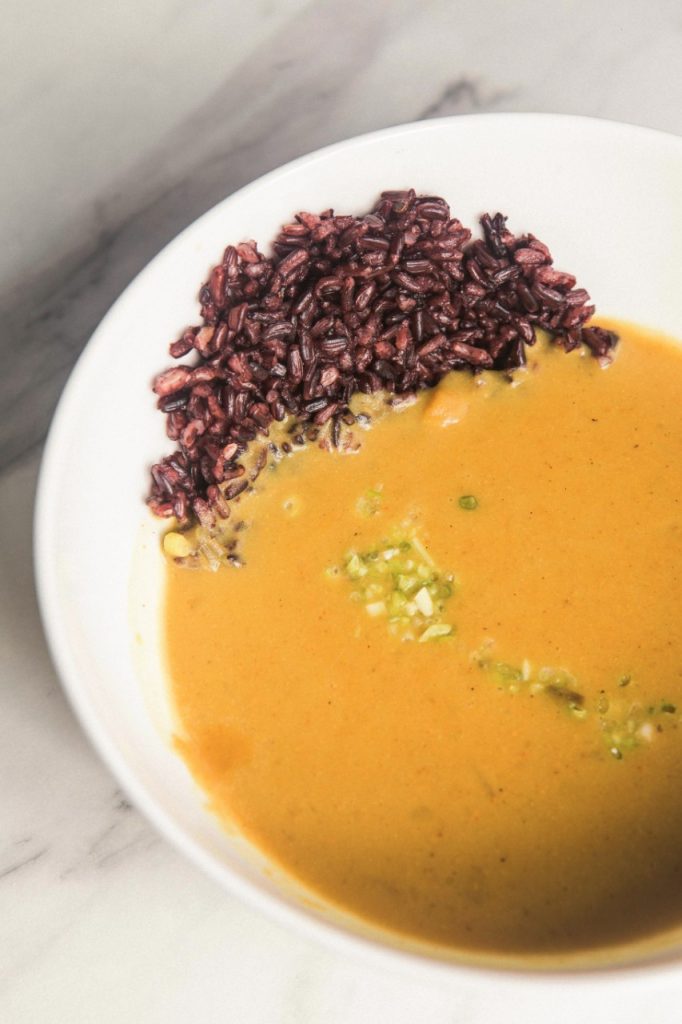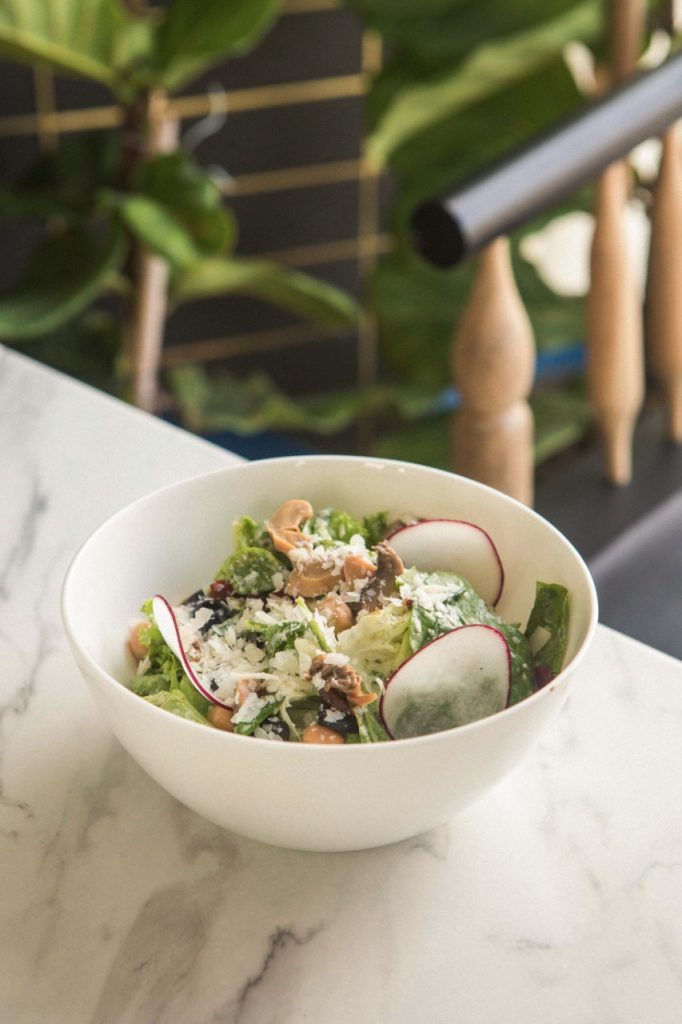 Perry's Burger is one of the must-tries. Although the star is definitely the grilled chunky and briny wagyu patty, we'd also like to put the spotlight on the sugary pineapple buns, soft yet crusty milk bread covered with sugar dough on the top a.k.a. the best succulent sidekick to the greasy beef. The burger is served with chips and mayo-based sauce blended with different kinds of spices.
For your pork fix, try their different take on the classic pork belly. Theirs is sous-vide and served with dehydrated tamarind and coconut sauce. It's prepared on top of black rice, which is executive chef Hatch Bodegon's choice. "We want to help farms that plant black rice. Besides, they're delicious and underrated—you just have to cook it right," he says.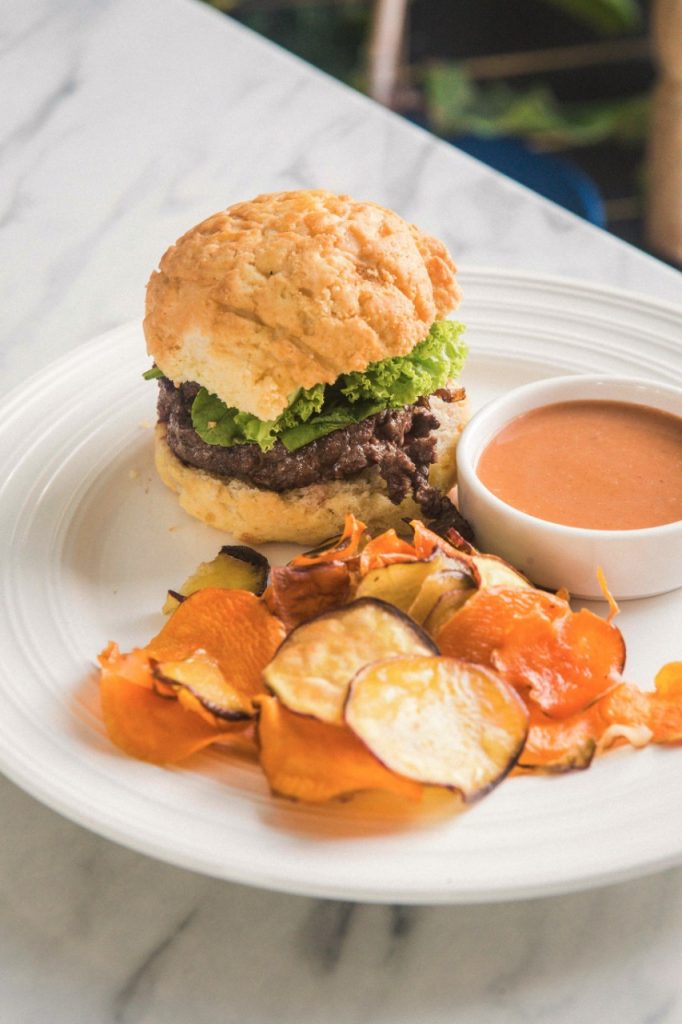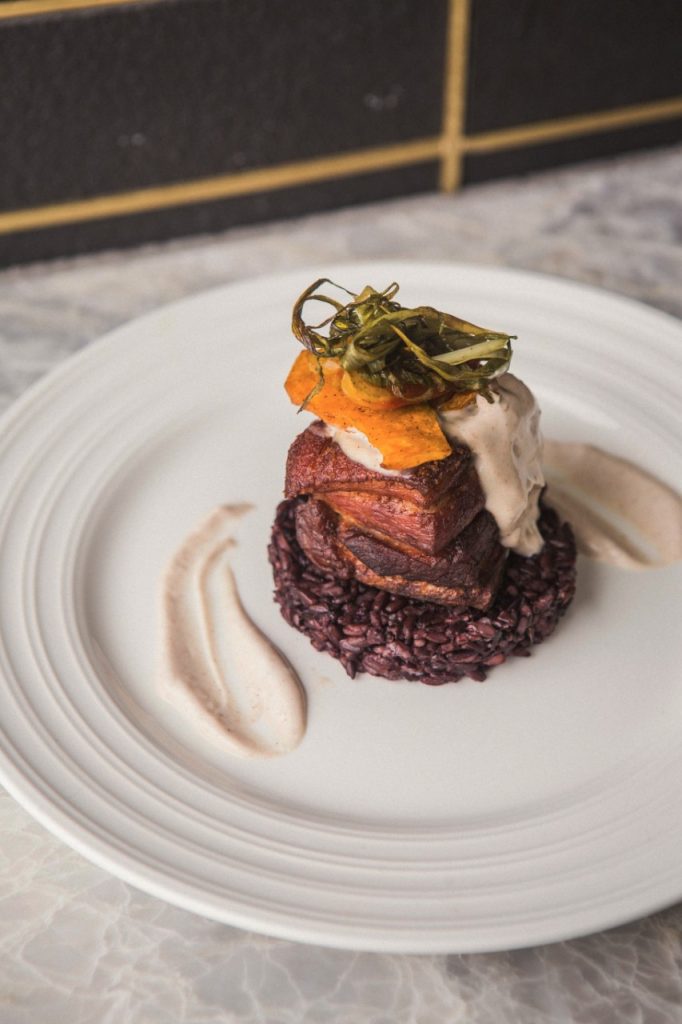 To conclude the main meal, try their squash chocolate muffin made from kabocha or Japanese squash. It's topped with non-dairy coffee ice cream. But if you're a next-level sweet tooth, their dark cherry glazed brownie might be a good meal-ender where soy-based dark chocolate ice cream bathes a dark cherry balsamic glazed brownie.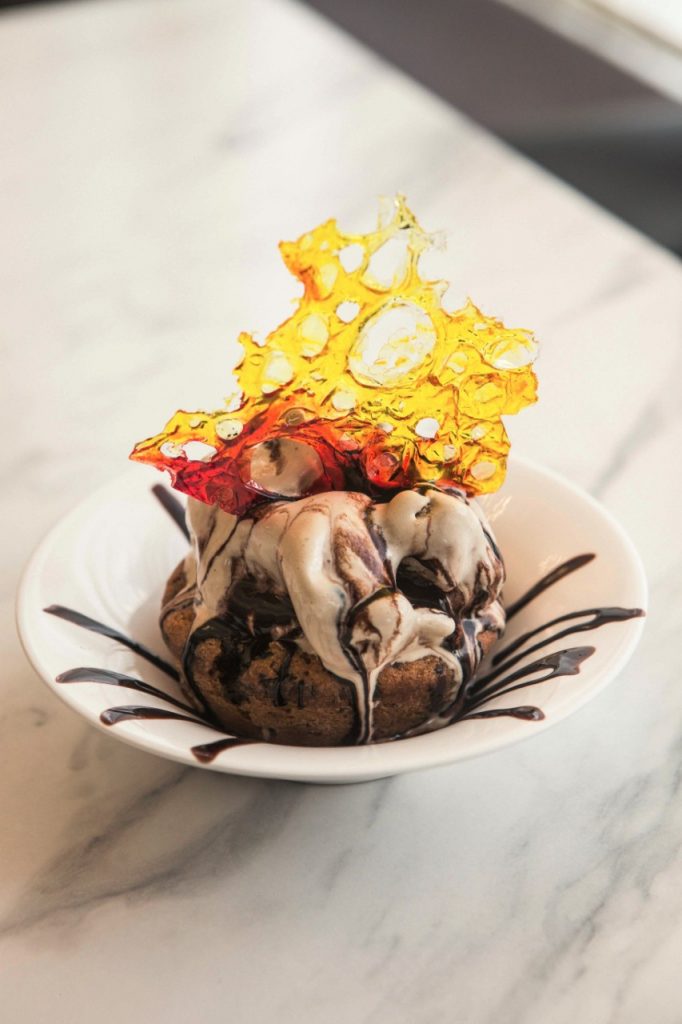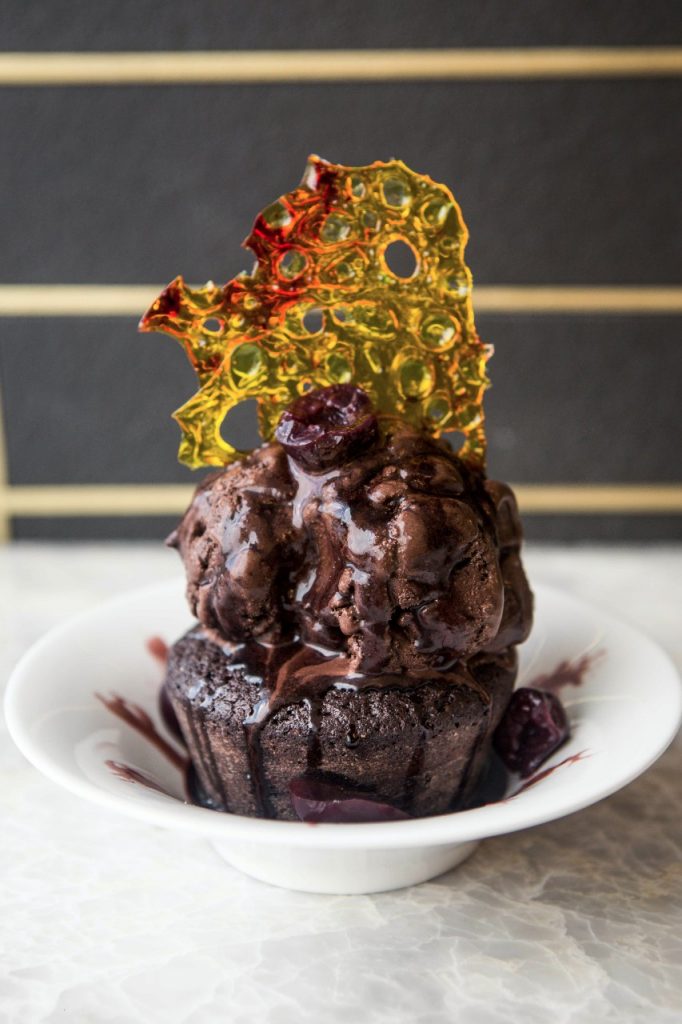 The people behind Perry's understand how tiring the city can be. So next time you feel a little burned out, perhaps you could use a tea time or free-flowing wine in this new den that encourages slowing down.
Get more stories like this by subscribing to our weekly newsletter here.
Read more:
Tired of the same milk tea shops? Try these restaurants instead
Don't make these common mistakes when making tea
Add a floral touch to your ceviche with roselle tea
Read more by Yazhmin Malajito:
HK's famous Mexican-Japanese resto Chino is now in Manila
This cafe is the only place you can get black sesame cheesecake
Learn the ABCs of craft beer from PH's first beer sommelier at Elias
TAGS: city guide mckinley nolisoliph perry's tea bar and kitchen restaurant south taguig tea
WHY GO?
Go for Perry's unique tea time experience with its refined vibe but inexpensive menu
MENU