In the little realm of local craft beer enthusiasts on Instagram, a new nanobrewery and pub in Quezon City is earning special coverage and positive evaluations. Elias Wicked Ales & Spirits is owned by the country's first cicerone or certified beer sommelier and beer judge, Raoul Masangcay.
Eight years ago, Masangcay had just started digging deeper into the world of alcohol. He was already a lover of spirited elixirs before that, of course (Who wouldn't become one in this country with a strong culture of tagayan?). He was working in Singapore in 2010 as a quality engineer when he decided to delve into the wonderful world of craft beers and spirits—that's when he knew he was going to open a brewery.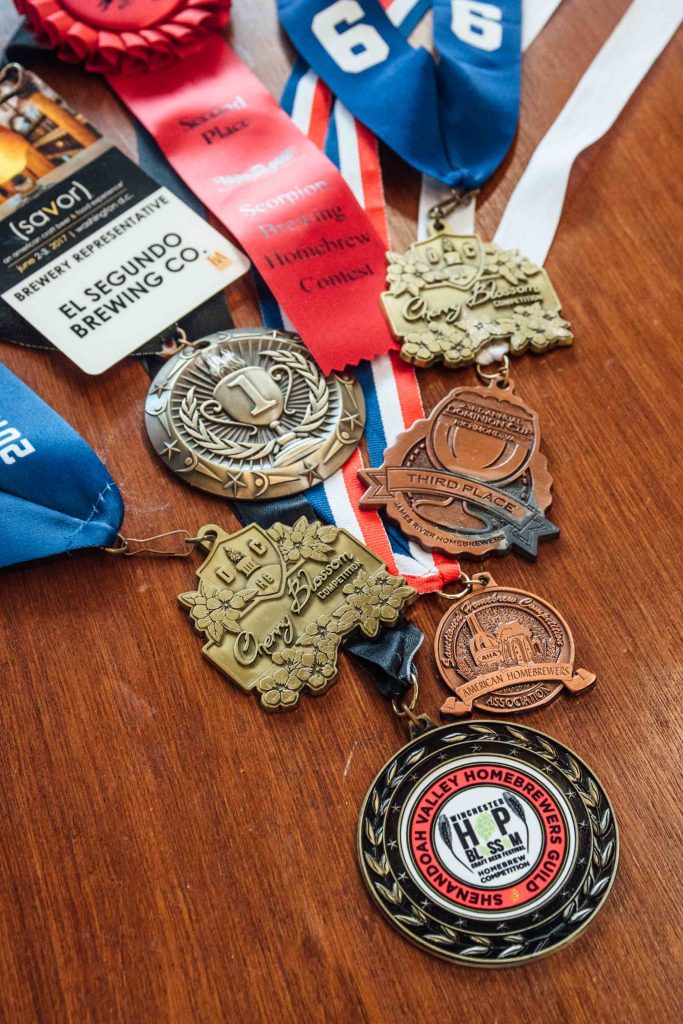 The stars aligned for the 34-year-old engineer when the company he was working for offered him a career opportunity in the US. When he moved to Virginia in 2014, he was exposed to a lot of resources that enriched and sharpened his knowledge of fermented drinks. He has since bought professional equipment, started brewing his own recipes, won competitions, and judged beers.
Inspired by his interest in the art and science of brewing, Masangcay first thought of opening a brewery when he was still in Virginia two years ago. So with five years worth of brewing education and a Cicerone Certification up his sleeve, open a brewery he did, but not in the US.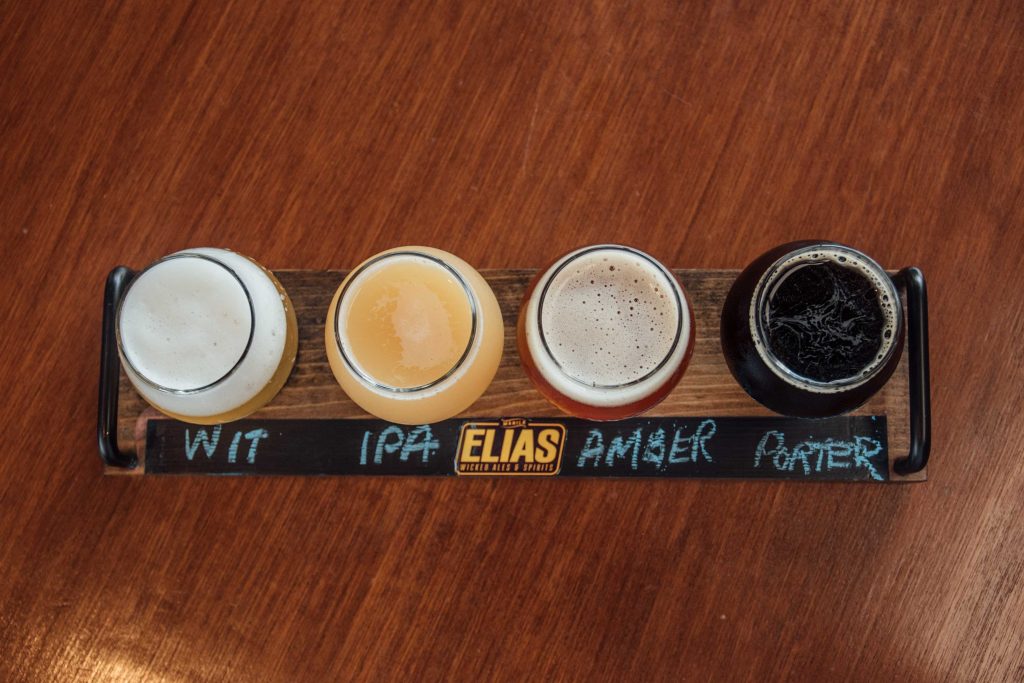 Known as simply Elias, the nanobrewery is nestled inside 13 Ubay St. Comfort Dining in Banawe, Quezon City. The location is convenient for Masangcay and fitting for the restaurant's family-owned nature—he's the brother-in-law of chef Zaza Sarmiento, owner of 13 Ubay.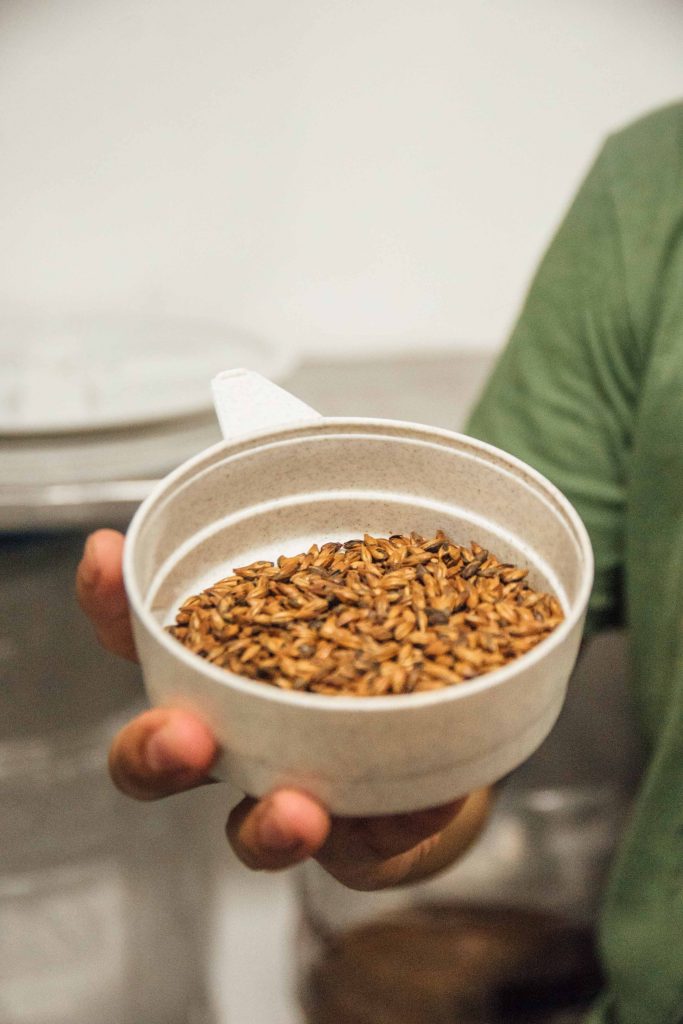 "We want Elias to be known as a brand that focuses on local ingredients, fermenting sugar from local fruits like mango, dalandan, and guyabano to alcohol," says Masangcay. The hard ciders made by converting sugar from fruits into alcohol—including the Astig Mango Cider and the Solid Dalandan Cider—are available on a rotating tap alongside the beers.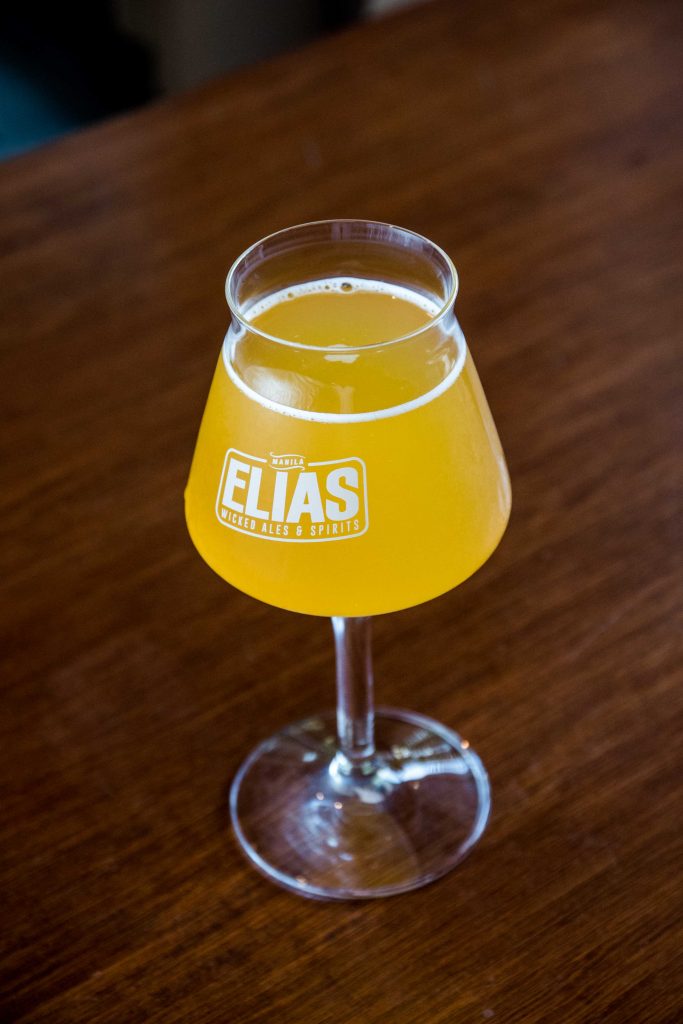 "There are [hundreds] of beer styles out there; a lot of them are still untapped locally. I want to bring the limelight to the unknown ones, so that's what I'm trying to do here, brew other beer styles like hard cider and mead," says Masangcay. "The idea is to have 10 taps readily available for customers."
This also gives the cicerone an opportunity to conduct Beer 101 classes. Recently, he led a three-hour Grain to Glass workshop that covered all the basics about beers. "One way we can improve the craft beer industry here is by educating people about it," says Masangcay.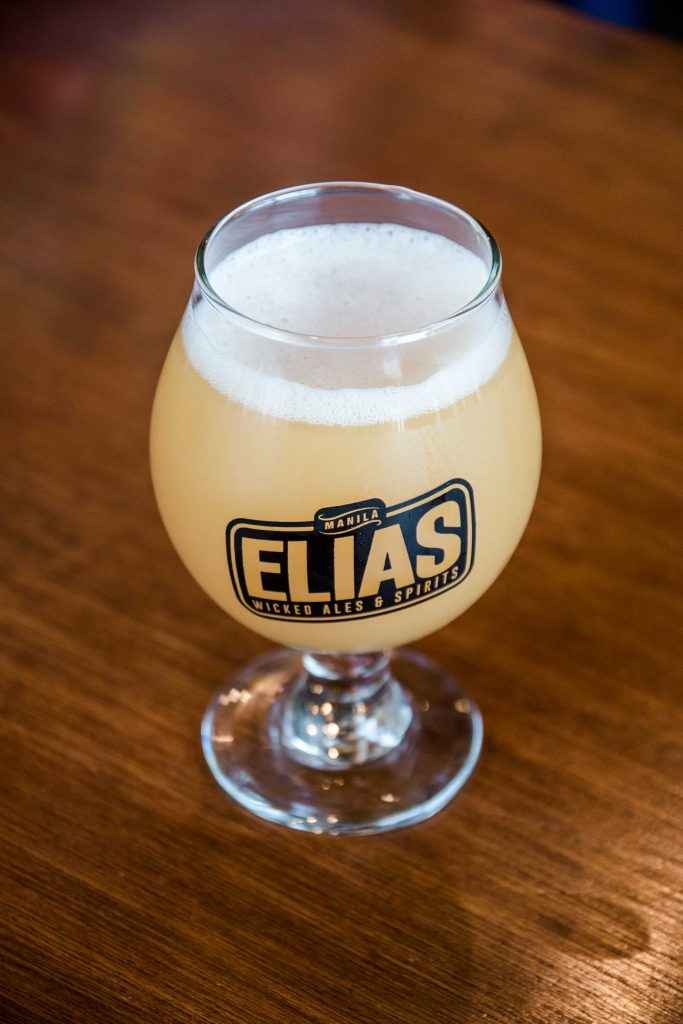 He also has plans of making whiskey. He already has a recipe and a name for it: Manila Moonshine. He only needs a bigger space and pot still for the production.
As of writing, Masangcay's creations are only available on tap (that's why people come to Elias with their own tumbler, taking out their IPAs), but they'll be bottling the beers soon.
Want to know what goes well with different kinds of beer? Here's a quick cheat sheet featuring 13 Ubay's Wicked Pulutan: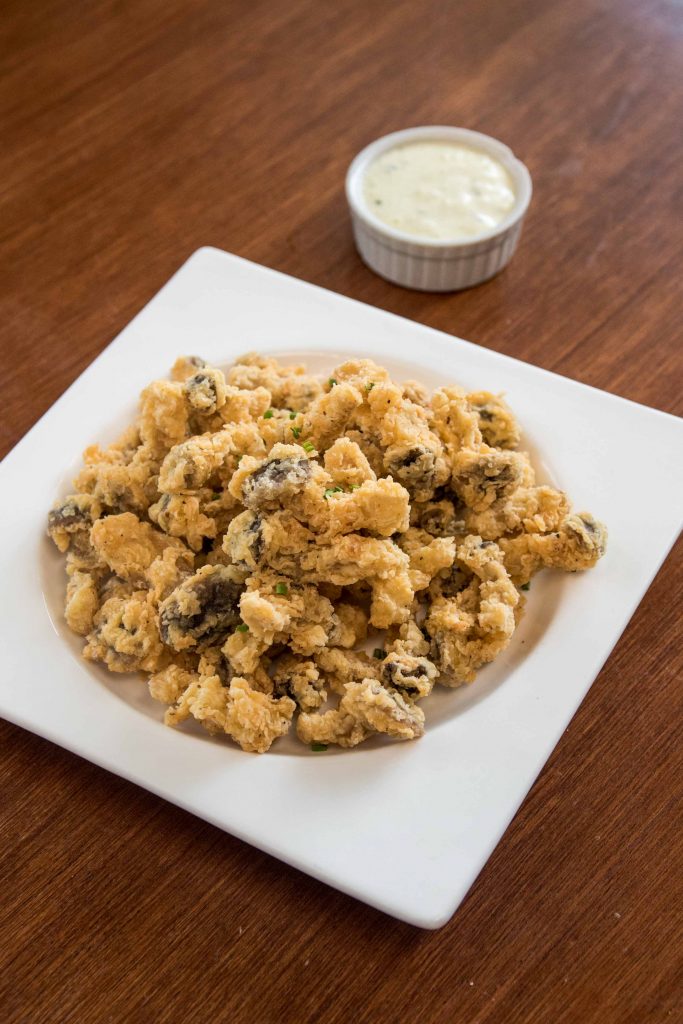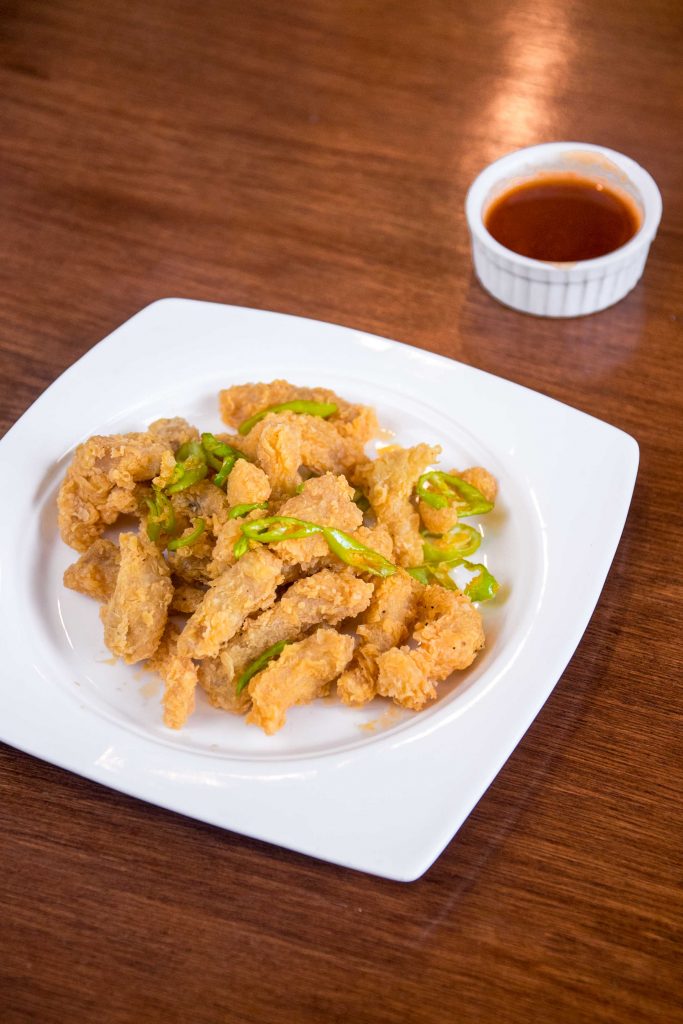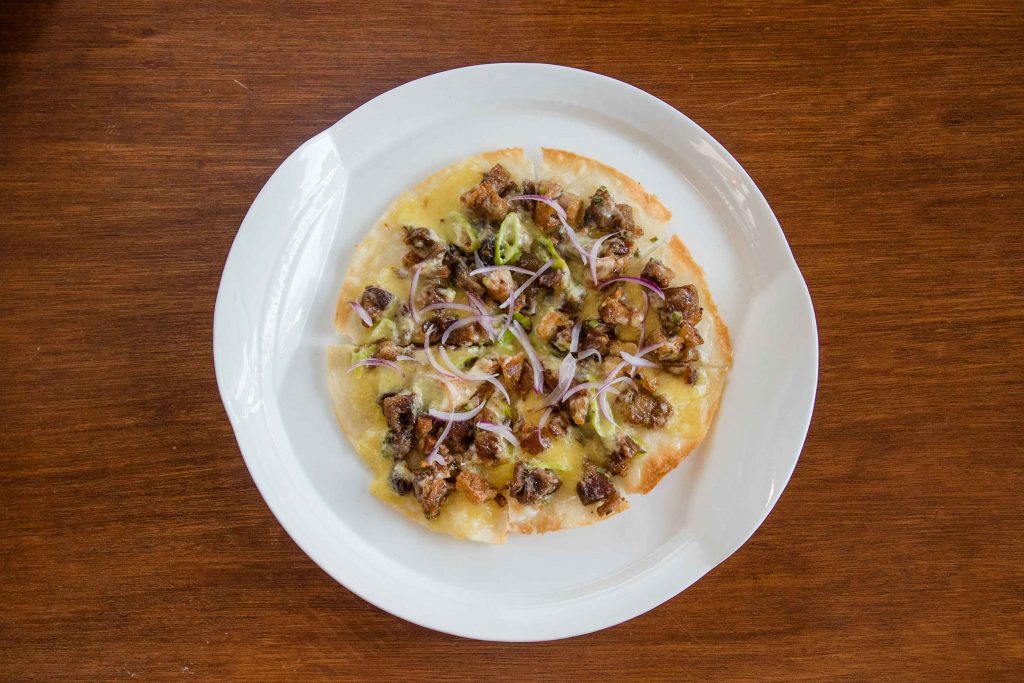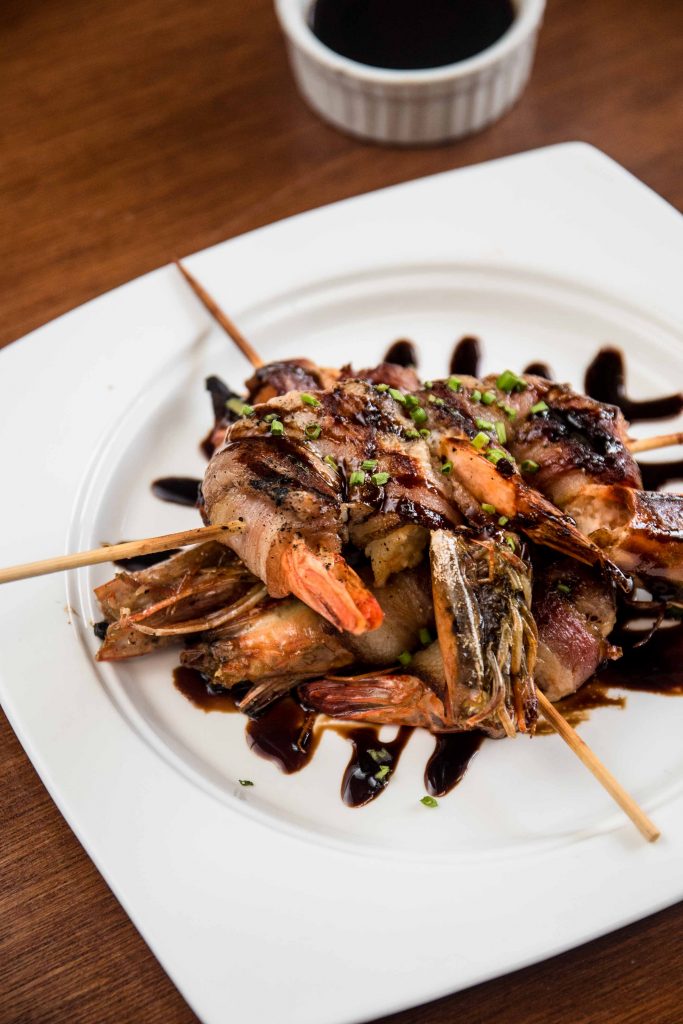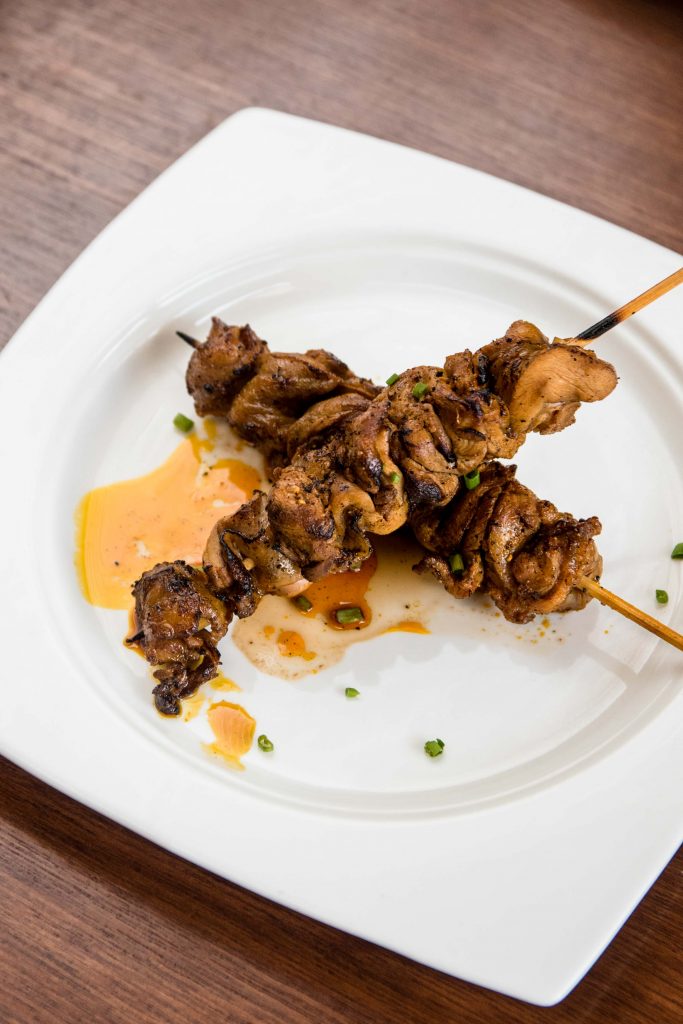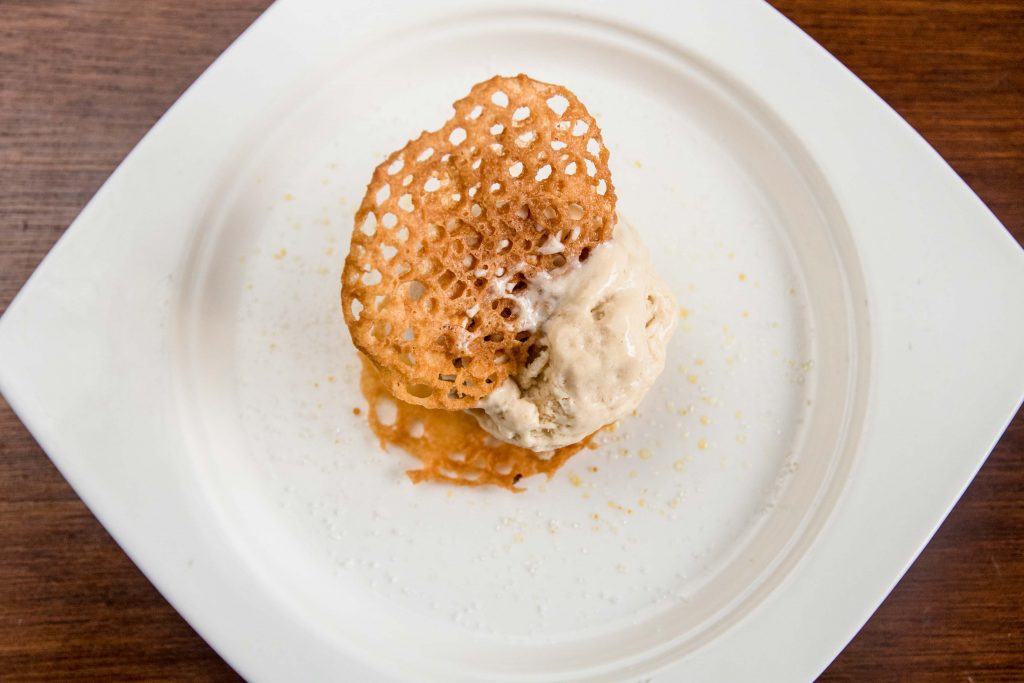 Read more:
At this Poblacion pub, pescetarians can enjoy beer night, too
Goats in Greenbelt? This beerhouse has it
Know the right beer for you at Joe's Brew
Writer: YAZHMIN MALAJITO
PHOTOGRAPHY JP TALAPIAN