HK's famous Mexican-Japanese resto Chino is now in Manila
Fil-Am ex-Nobu chef for 10 years brings his HK resto to Manila
info
Chino MNL

Mexican-Japanese

Tue. to Sat., 11 a.m. to 3 p.m. for lunch, and 6 p.m. to midnight for dinner, Tue. to Sun.

0917-1420588

₱

P1,200
Tostadas are simple dishes—just grab a flat deep-fried tortilla and dump anything you want on there and you're good.
However, Chino MNL, one of the newest players in Bonifacio Global City's food scene, pushes this dish's potential, mixing and matching ingredients to bring mouthfuls of complexity and flavor to their house-made tortillas. Just like what it's been doing in its first branch in Hong Kong, which has been gathering raves for four years now.
Take their tuna poke tostada where the edible vessel made of corn masa cradles umami-ful diced tuna bathed in yuzu-miso dressing, bringing a delicious balance of sweetness and citrus tang. The fare is finished with chilis, slices of avocado, sesame seeds, and cilantro.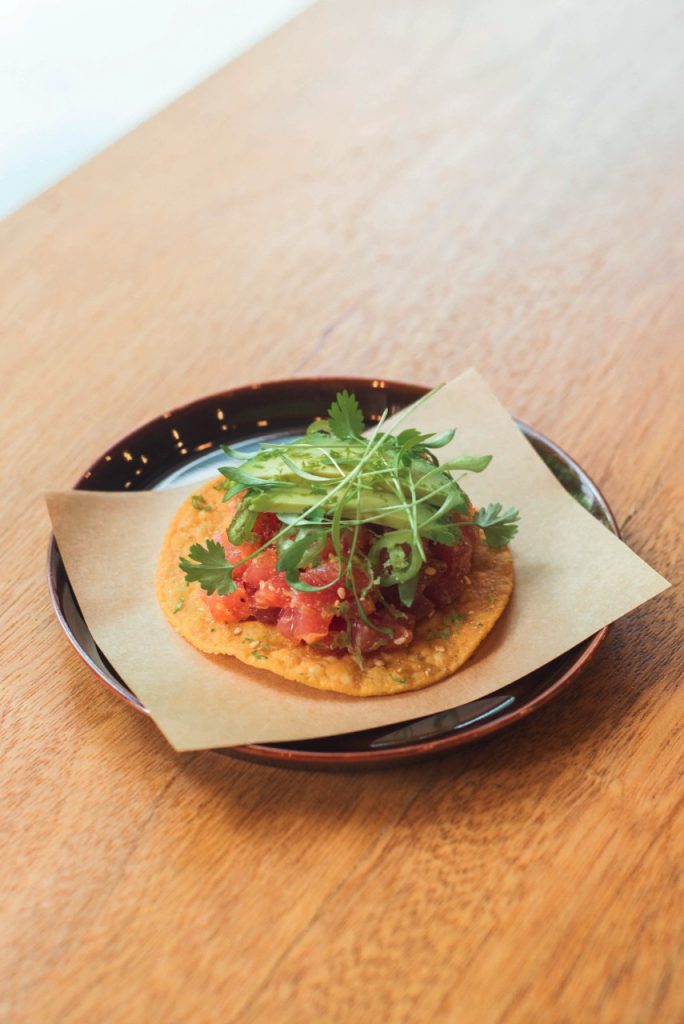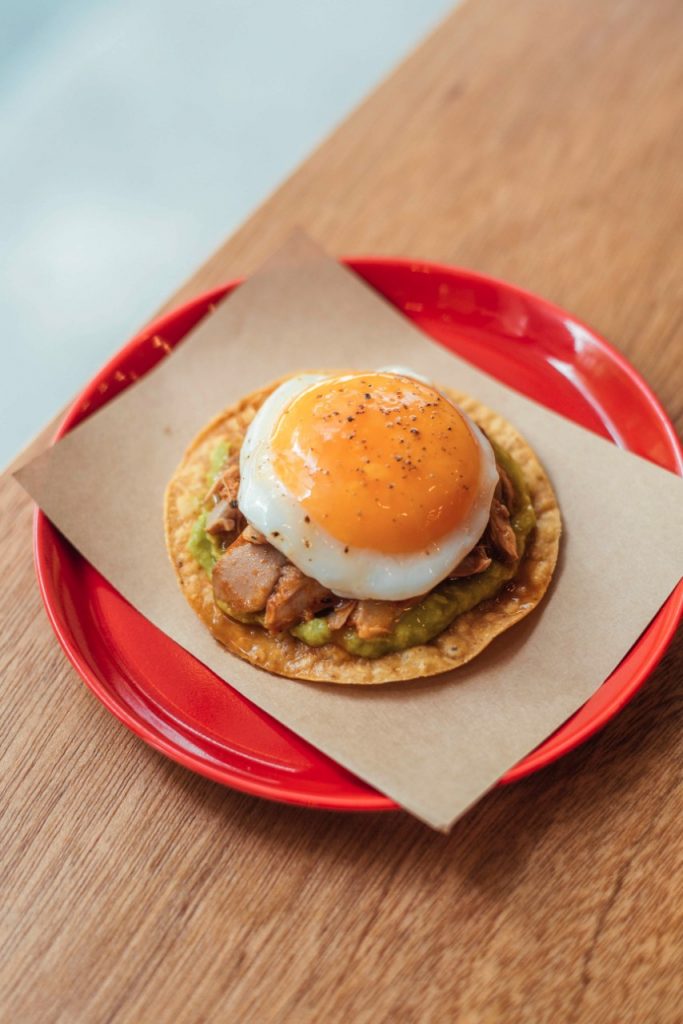 Chino MNL's chicken and egg tostada is also a flavorful treat that carries your palate into an adventure of texture. The filling of the dish above the tortilla is a warm, chewy blanket of shredded chicken resembling a pulled pork. It takes its smokiness and spiciness from the chipotle, tomatoes, and the indispensable aromatics like onions and garlic where it's cooked in. Beneath the meat is a fresh velvety guacamole and on the top is a runny, fried Japanese egg. Prepare for a messy yet indulgent meal.
Chef Erik Idos surely knows what he's doing: He's armed with a decade worth of experience as a line cook for various branches of Nobu and years of growing up in Los Angeles, exposed in Mexican flavors. "I grew up in an almost Mexican neighborhood. I know all the flavors, what I like to eat—tacos, salsas, and all that stuff," he says. "But I knew it was going to be hard to open a Mexican restaurant because my background isn't truly Mexican."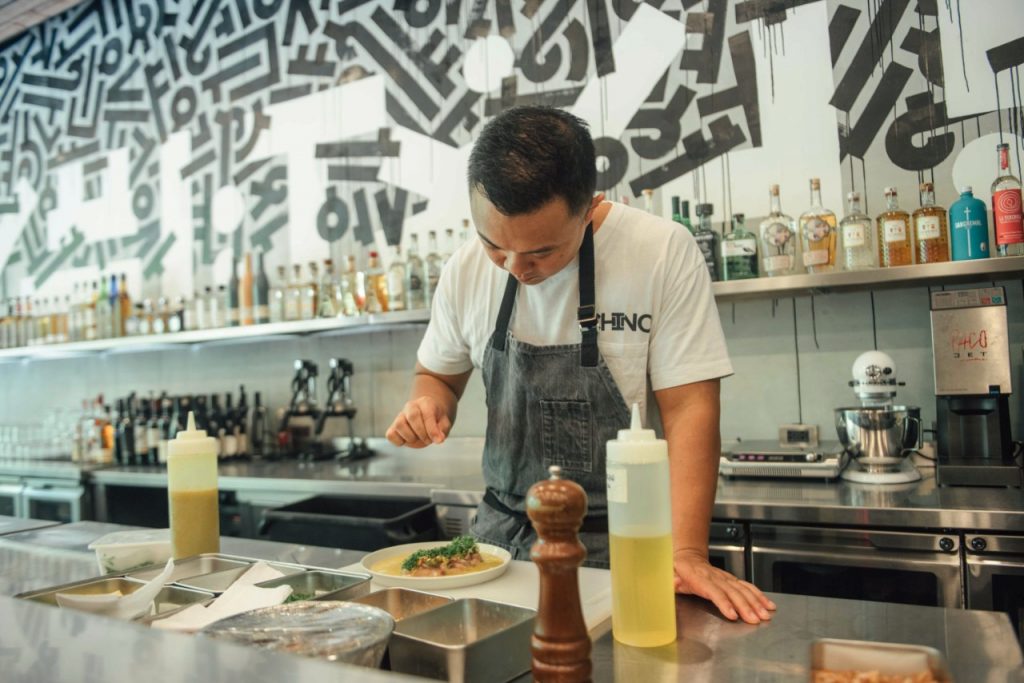 So he combined what he knows best (Japanese cuisine) and what he loves (Mexican), cleverly melding Japanese ingredients into Latin American staples in his first restaurant Chino in Hong Kong established in 2014, and now in Manila.
Why just now, you ask?
"I think it was the right time to open a concept like this in Manila. I come on vacation here twice to thrice a year. When I eat around, I see a lot of young chefs opening their own restaurants," he says. So when he got an opportunity to open one here, the 38-year-old chef didn't think twice.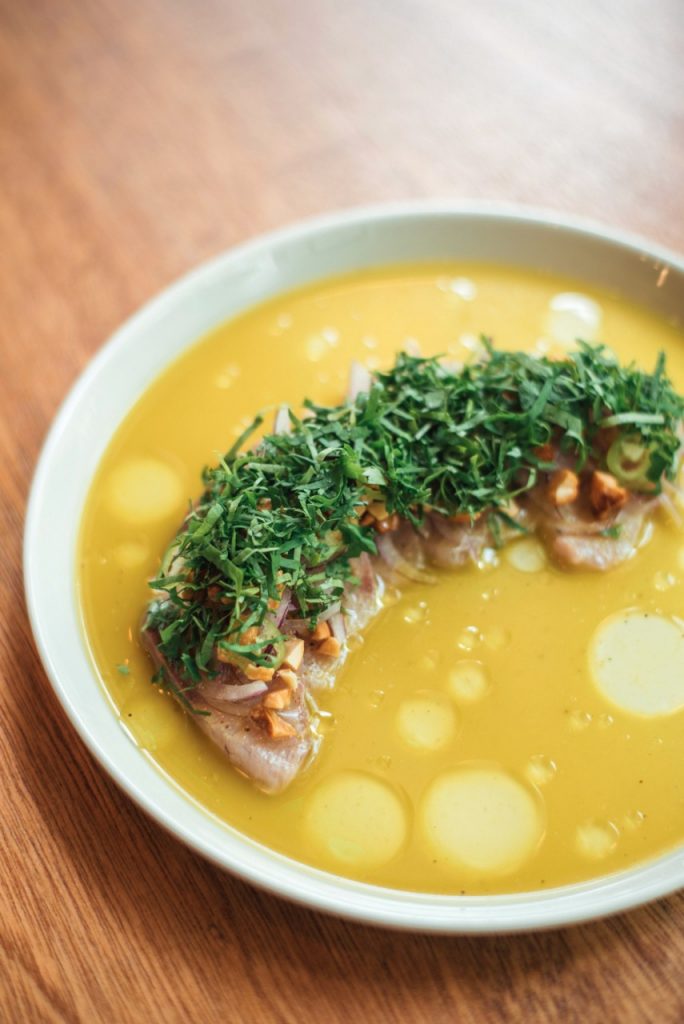 As much as he can, Idos sources ingredients for his dishes locally—like the tuna in the poke tostada. Nevertheless, looking for sashimi-grade fish is still a pain in the ass. That's why in his market fish ceviche, Idos uses imported hamachi or yellowtail from Japan. He cured it in dayap or local lime, lemon, and orange juice. For the ceviche's spice, he uses his own fermented chilis.
Crushed cashews were sprinkled on top to break the hamachi's luscious texture together with red onions and cilantro.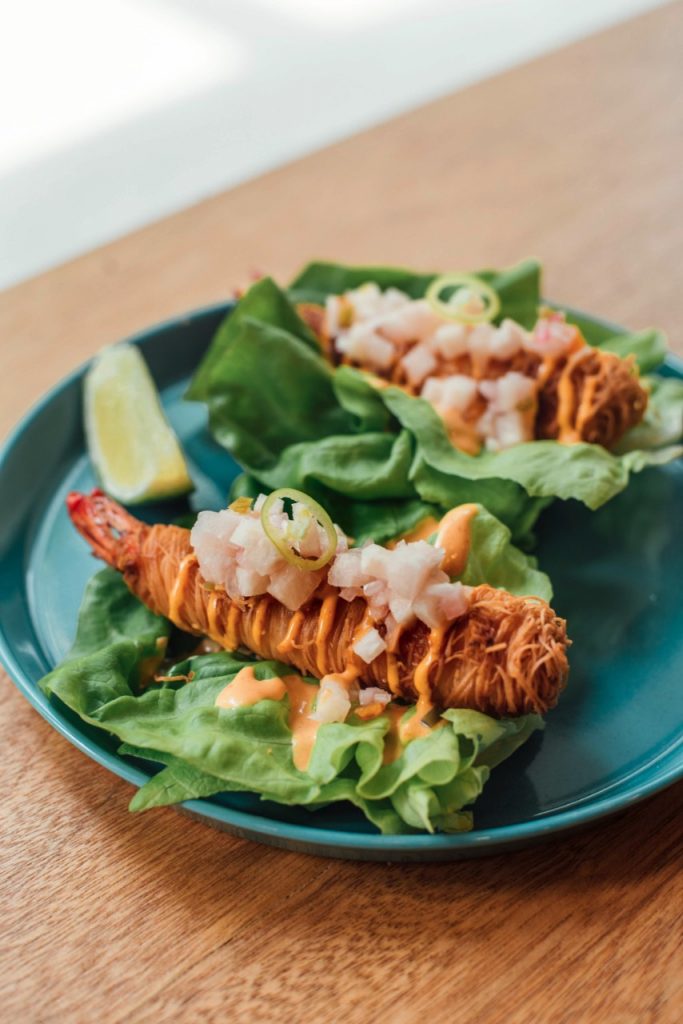 Try Chino's baked shrimp rolled in kataifi dough, too. The shredded phyllo dough that embraces the flattened local shrimp is topped with spicy yuzu kewpie and pickled jicama or Mexican turnip salsa. Eat the zesty shrimp with the butter lettuce where it's couched on for a refreshing bite.
Chino is a walk-in only restaurant. Although its menu is relatively short, its wide selection of mezcal and tequila makes up for it.
As of Mar. 27, 2019, Chino now serves lunch plates for P350 to P400 from 11 a.m. to 3 p.m., Tuesday through Saturday.
Get more stories like this by subscribing to our weekly newsletter here.
Read more:
This Mexican resto is where Latino ambassadors eat in Manila
Taqueria Seta is what you get when you cook Mexican street food with French techniques
California Tacos Beach Bar proves how authentic Mexican food should taste like
Read more by Yazhmin Malajito:
This cafe is the only place you can get black sesame cheesecake
There's an eggplant dish even haters will love
Move over, unli grill: There's unli deep fry in Makati now
TAGS: bonifacio global city Chino MNL city guide eats erik idos Japanese mexican nobu nolisoliph restaurant south taguig
WHY GO?
Go for the wide selection of mezcals and tequilas, and of course, their tostadas
MENU