Opening a private dining room wasn't in Ana Asis' plans. "I wasn't ready for it," says the 51-year-old home cook. But when the opportunity presented itself in the form of a vacant Poblacion unit owned by an acquaintance she knew from way back—with a little nudge from another friend—she realized, "If not now, when?"
That was in November, a few days after she lodged a pop-up restaurant just for fun. This is how The Test Kitchen by Spoonsofmagic was born.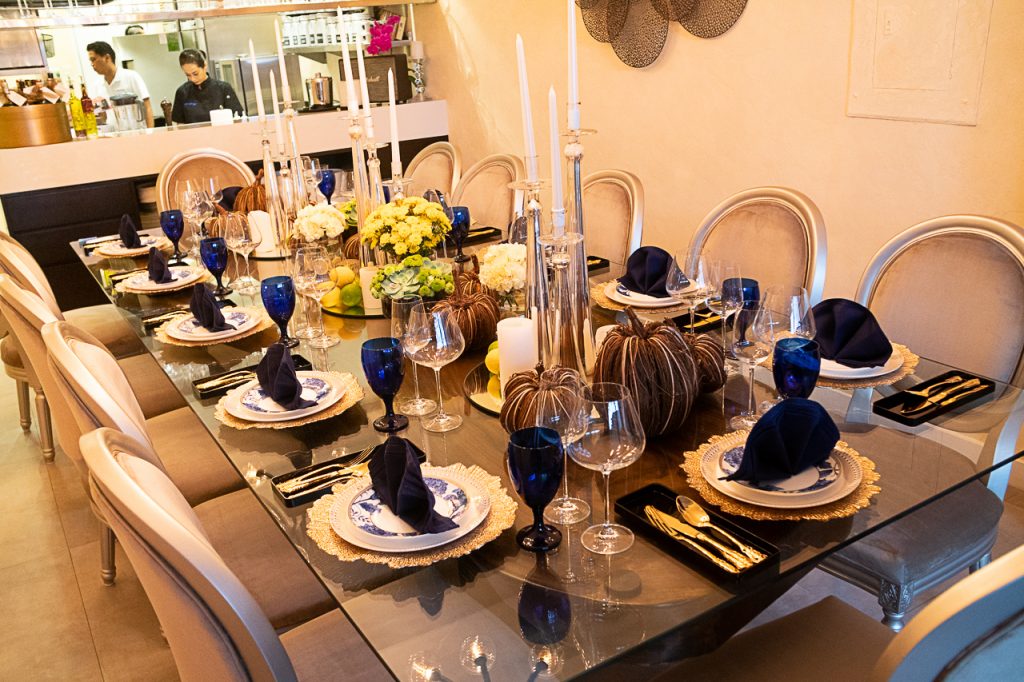 Against the steely open kitchen backdrop is an ornate table setting that rests on a century-old acacia. The flowers, curios, and tableware are handpicked according to clients' preferences and the theme for the evening. To make dinner more personal, guests are encouraged to plug their phones in the speakers.
Asis has always entertained guests at home and can whip up meals from almost any cuisine. But since she describes her kitchen as "a place for no pretensions," she doesn't serve what she hasn't tried and tested.
"I know it's cliché, but if something is not good, I won't serve it," Asis says. She doesn't weigh her plates, either, because she wants to serve the best dishes made from the best ingredients. "I have generous portions because it's homecooked" and she's driven by nothing by passion.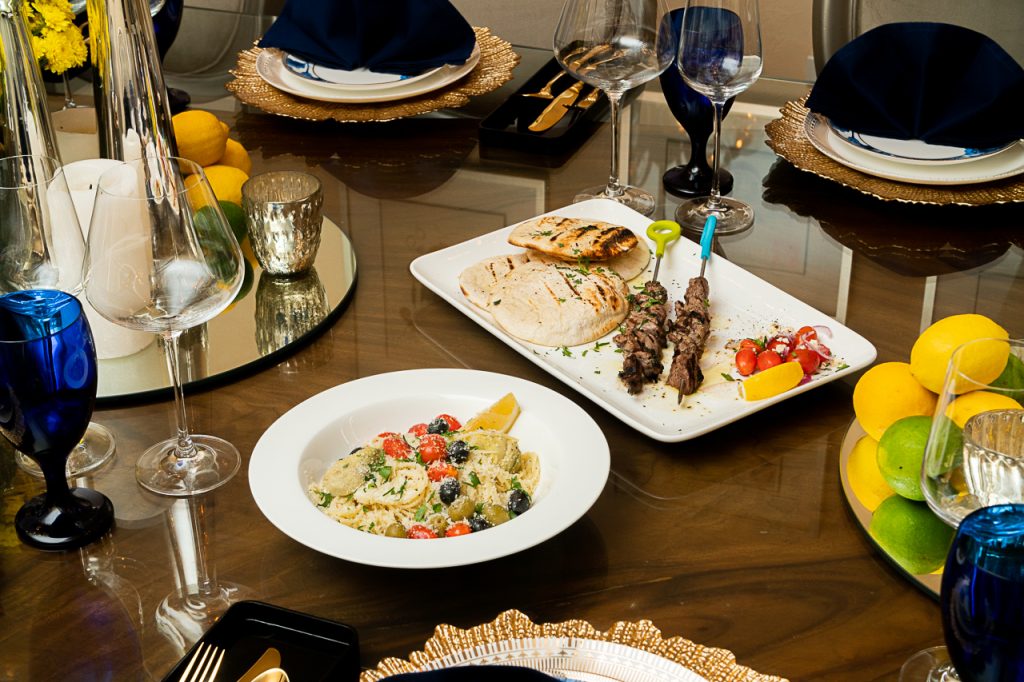 The favorites among her guests are Italian and Thai. But when we paid The Test Kitchen a visit, we had Mediterranean. And boy, does she make a mean baklava. Its buttery and crunchy layers of filo embrace chopped pistachios and are sweetened just right making it a perfect ending for a light dinner.
The Test Kitchen is an extension of Asis' house and her clients' extension of theirs. The space is limited—it can only fit up to 14 people—but it surely makes up for it with the cozy ambiance that completes an intimate gathering.
For inquiries, you can reach The Test Kitchen by Spoons of Magic on Instagram. 
Get more stories like this by subscribing to our newsletter here.
Read more:
This chef opens up her QC home and feeds "strangers" authentic Filipino meals
Throw the best party ever with the help of these chef caterers
Let these private chefs and caterers take care of your next holiday feast
Writer: YAZHMIN MALAJITO
PHOTOGRAPHY SAMANTHA ONG