Paris is teeming with culture and arts. Its structures, some dating back centuries ago are considered cultural treasures and valued for their beauty and the character they give to the city's landscape. That's why a lot of people, French or not, mourned the destruction of the beloved spire atop the Notre-Dame last month. It has come to signify a lot of things for Parisians and worldly tourists alike.
View this post on Instagram

Only a few structures in Paris measure up to the influence of Notre-Dame, one of which is the Palais de Tokyo in the 16th arrondissement, the largest center of contemporary art in Europe. And for good reason.
The building was inaugurated in 1937 for the International Exhibition of Arts and Technology and withstood the second World War. It houses two museums: one on the east wing called the Musée d'art moderne de la Ville de Paris and another on its west wing called the Musée national d'art moderne, which eventually give way to the establishment of Palais de Tokyo also known as the Site de création contemporaine in 2002.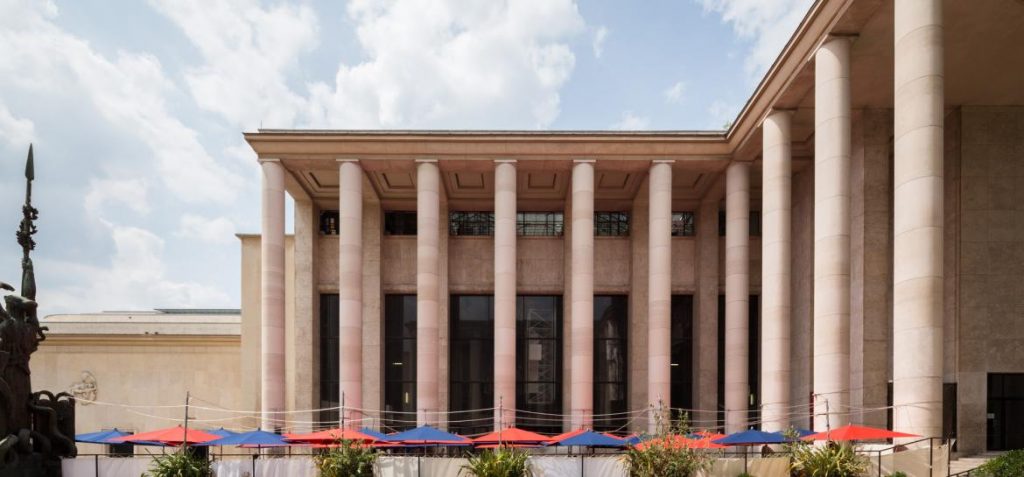 One of their upcoming exhibits in June will feature four Filipino artists as part of a group show called City Prince/sses featuring artists from cities such as Dhaka, Lagos, Manila, Mexico City, and Tehran.
"Their cultural, political and social singularities teem with numerous narratives which are all side-tracks providing glimpses into their identities, devoid of anything that could be univocal," reads the shows exhibition notes on the Palais de Tokyo website.
Dina Gadia, Pow Martinez, Ha.Mü, Dex Fernandez, John Jayvee del Rosario and Maine Magno of Urban Decay Planning, Leeroy New, Timmy Harn, and Doktor Karayom are among the 50 visual artists, creators, fashion designers, experimenters, tattooists, and musicians that will be featured from Jun. 21 to Sep. 8.
The presentation of the show was conceptualized by architect and artist Olivier Goethals, "according to the rhythms of day and night, from profusion to desaturation, alternating between monographic zones and terrains for encounters."
City Prince/sses is curated by Hugo Vitrani and Fabien Danesi.
Header photo courtesy of Palais de Tokyo
Read more:
26 history museums all over the country that you can visit for free
Philippine Pavilion from the Venice Biennale will soon be at the Met Museum
Ruins of San Ignacio Church in Intramuros now a museum