Illustrator and graphic designer Raxenne Maniquiz's art style is so prevalent now that adoring fans and casual followers will be able to spot it immediately. Apart from documenting endemic flora through her vivid high-contrast illustrations, Maniquiz has also done many creative collaborations with brands like Nike and MAC Cosmetics. That's apart from her personal line of prints, scarves, jewelry—so far—that bear her signature imagery of local orchid species.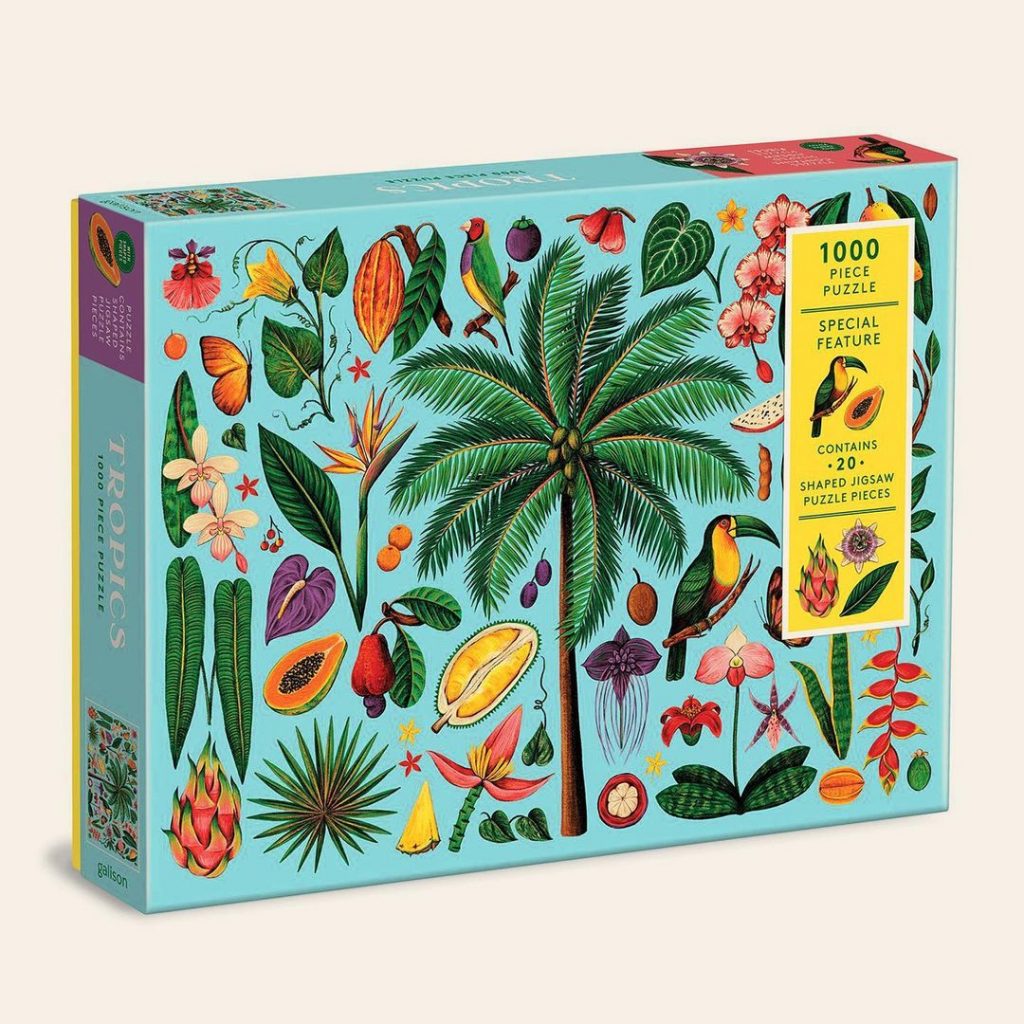 Her latest creative output this time is in collaboration with historied New York-based novelty brand Galison. Founded in 1979, the brand is known for making 100- to 2,000-piece puzzles printed with art and imagery by contemporary artists all over the world.
Maniquiz's piece entitled "Tropics" is a 1,000-piece puzzle with 20 different shaped pieces. Set against a robin egg blue background are the artist's most enduring motifs: flora which includes a coconut tree, anahaw, and orchids; fruit-bearing trees like mango, papaya, and langka, along with flamboyant bird species.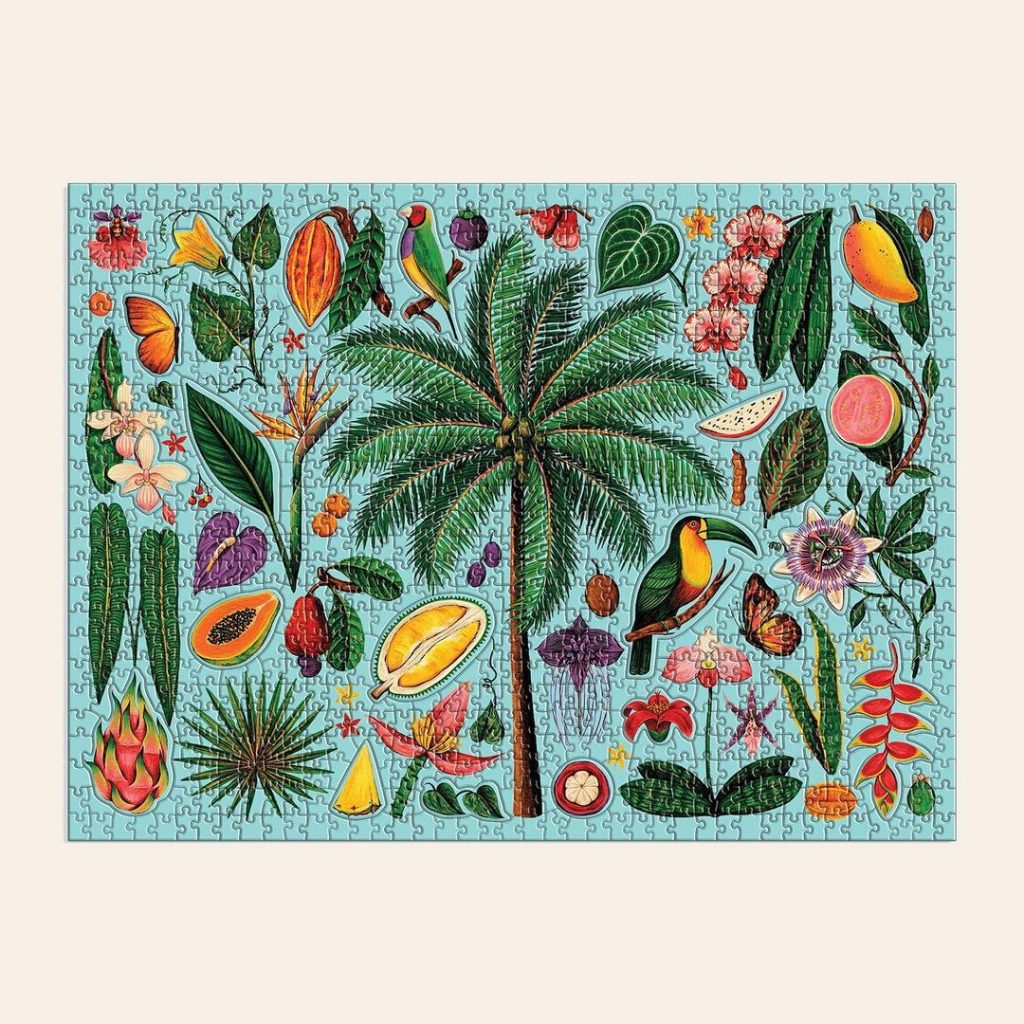 According to Maniquiz, Galison reached out to her last year for this commission, wanting to create a puzzle based on her art. "When they emailed me, they referenced my previous works which were heavy on tropical elements [but] I was free to choose which ones to include," she told Nolisoli.ph. "They were only particular about having a coconut tree in the middle."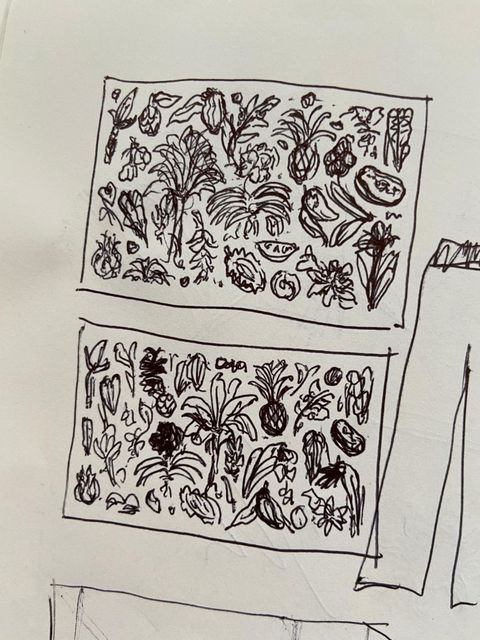 Priced at $26.99 (P1,350), the puzzle set is available for purchase at Galison's website. It is only available for shipping to the U.S.