Okra has all the characteristics an eater may disdain about food. Picking it from its tree is a challenge. You might need to put on gloves to avoid getting pricked by its microscopic "hairs". Being poked by one reminds me of a stubborn cactus spike or even a wood splinter that hurts so bad and requires a tweezer, a steady hand, and some pressure to remove.
That's just the beginning.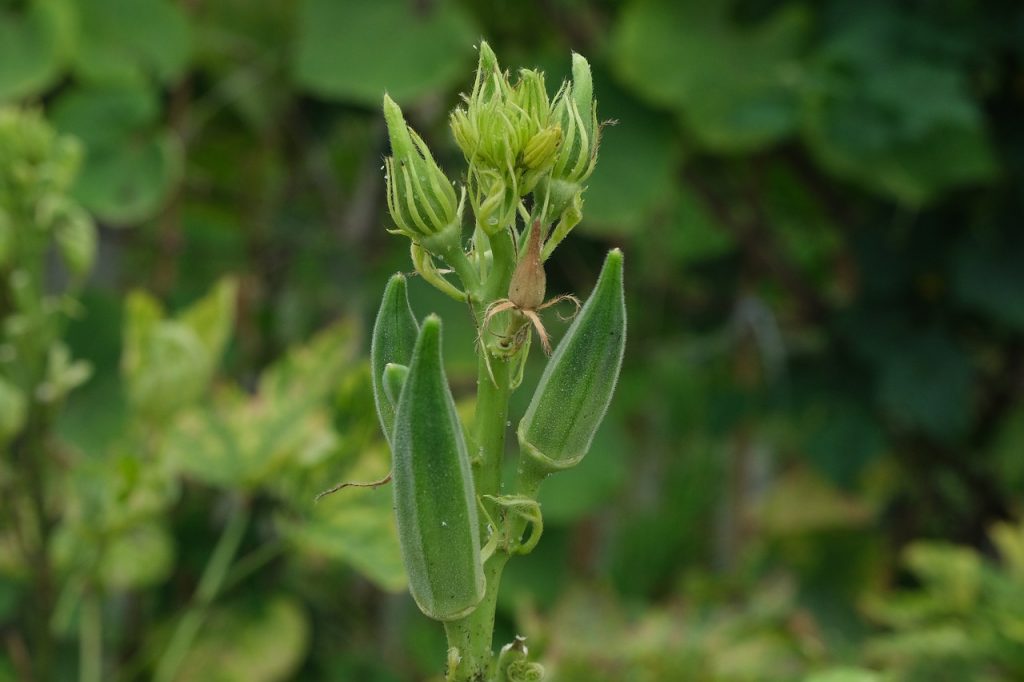 Okra is notorious for the sticky, viscous, and slippery substance it produces once sliced. Not to be gross (not that I believe food can ever be gross) but people have compared it to many bodily fluids (mucus, saliva, semen, the works).
[READ:
The girls who laughed at the thought of eating (chicken) ass
]
Those who can move past this know it is pretty much liquid gold though. In most cuisines, okra is used to thicken soups and stews as in gumbos, in a particular Japanese salad, and our very own sinigang.
Moreover, in Filipino cooking, okra on its own, outside of the marriage of many ingredients, plain steamed, provides the perfect canvas for a refreshing salad of tomatoes, onions, and fermented shrimp. To this day, I, the lone okra eater in our household, would sneak it inside the rice cooker minutes before the rice cooks to steam slender okras. I would eat it sometimes with bagoong, a liquefied fermented fish sauce, or as is with steamed rice. It's sweet, grassy, a welcome taste on the side of a rich meal, plus I do like it slimy so… yeah. I love okra.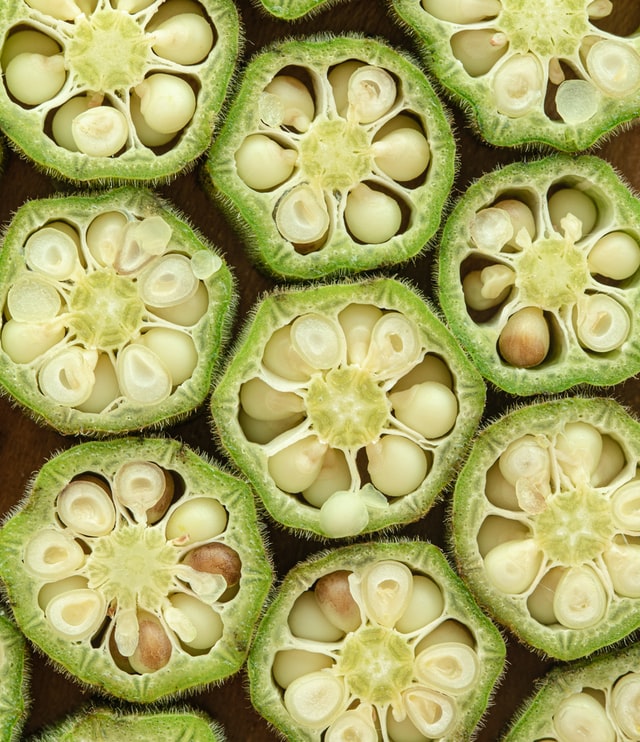 For those who couldn't fathom eating the slimy okra substance, there are a myriad of ways to get rid of it. Heat and acid are your best friends. Cook (roast, grill, sauté, fry, bake) sliced okra pieces in high heat until that liquid evaporates. The acidity found in ingredients like tomatoes and vinaigrette also tends to cut through all that slime. If all else fails, you can also dry them out then pop them as chips, the best re-introduction for okra non-believers, in my opinion.
But whatever you do, do not pass up on all the goodness that okra has to offer. Apart from being rich in fiber, this vegetable also has considerable amounts of vitamins like vitamin C (23mg/100g or a quarter of the daily recommended vit. C intake) and minerals like potassium (averaging 300mg/100g, just a few milligrams behind banana).
Okra is okay. You produce the same bodily fluids its juices are compared to and someone loves you. Give it a chance.