Hong Kong-based café and brunch place Elephant Grounds is now in Bonifacio Global City (BGC). But hold your horses (or elephants?): with exception to their signature specialty coffee, everything is a lot different from Hong Kong's.
It was in 2013 when entrepreneurs Kevin Poon and Gerald Li introduced an "independent and locally grown micro-roaster" that easily became a favorite coffee place in Asia's World City. And I realized why just after taking my first sip of the best-selling Black Tie, a three-layered coffee with two shots of espresso, whipping cream, and served only under ice.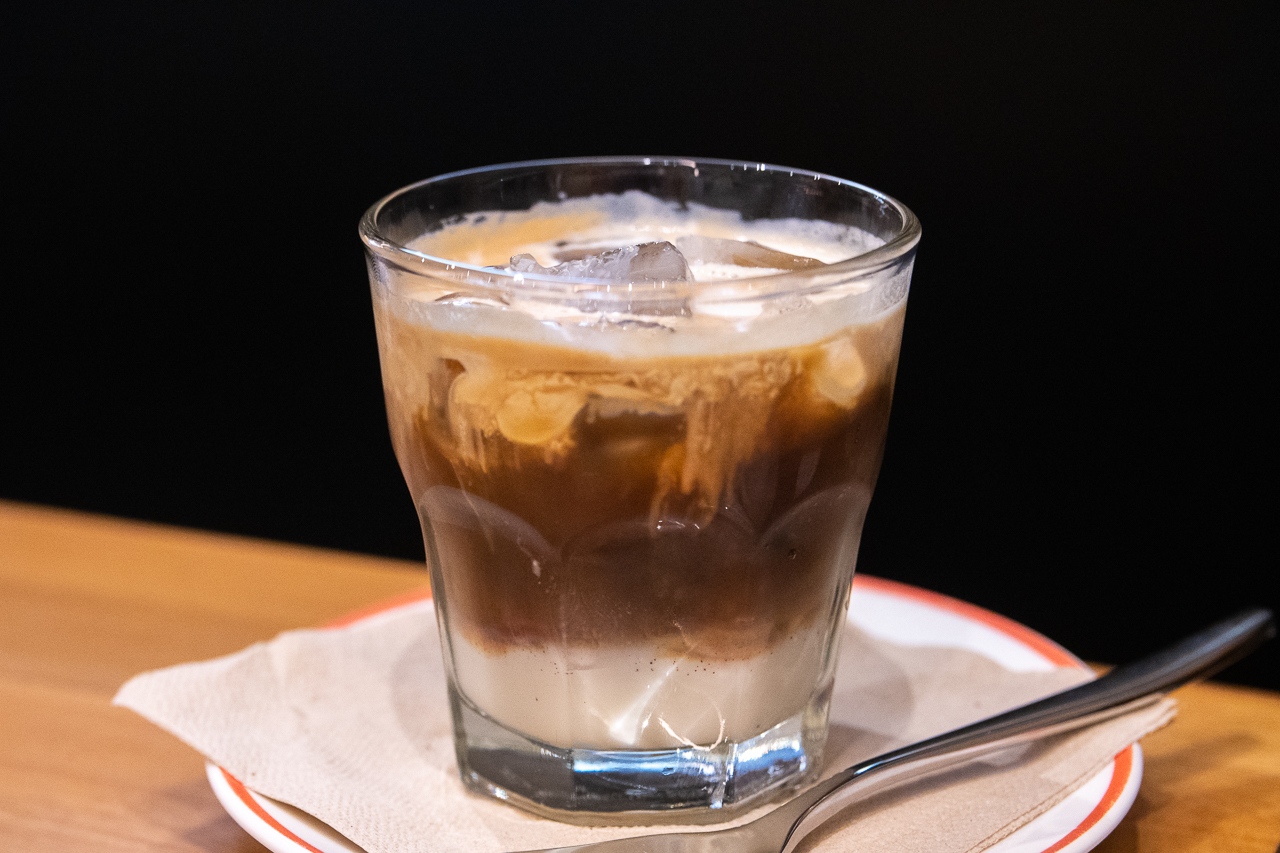 My craze for their coffee didn't die down even after gulping down two more double-shot espresso drinks: the strong 4.5 oz Gibraltar and the unsalted butter coconut oil-filled Bulletproof (which is great for those following keto diet, by the way!).
If you're not a fan of coffee, however, the team behind the counter also makes exceptional, Instagrammable, and naturally fruit-based tea.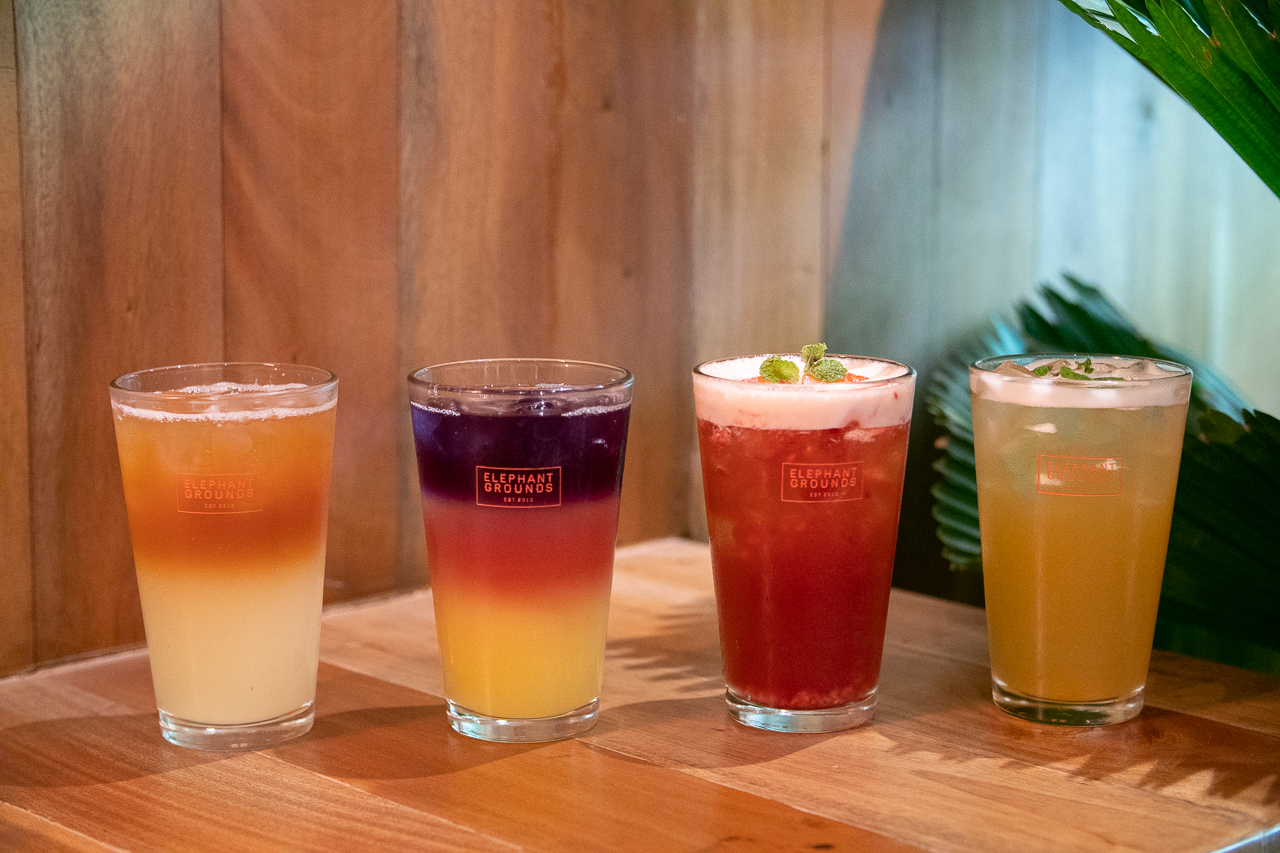 Their originally blended and quality drinks leave no doubt as to why or how Elephant Grounds was able to expand to five branches within five years, where brunch dishes, ice cream sandwiches, and even exclusive shirts, bags, and all kinds of merchandise are available.
All these can still be found at their first ever branch outside Hong Kong and in the metro; however, some would notice that a lot of takes on the drinks and dishes are a bit different—especially since the men behind it decided to utilize only local ingredients.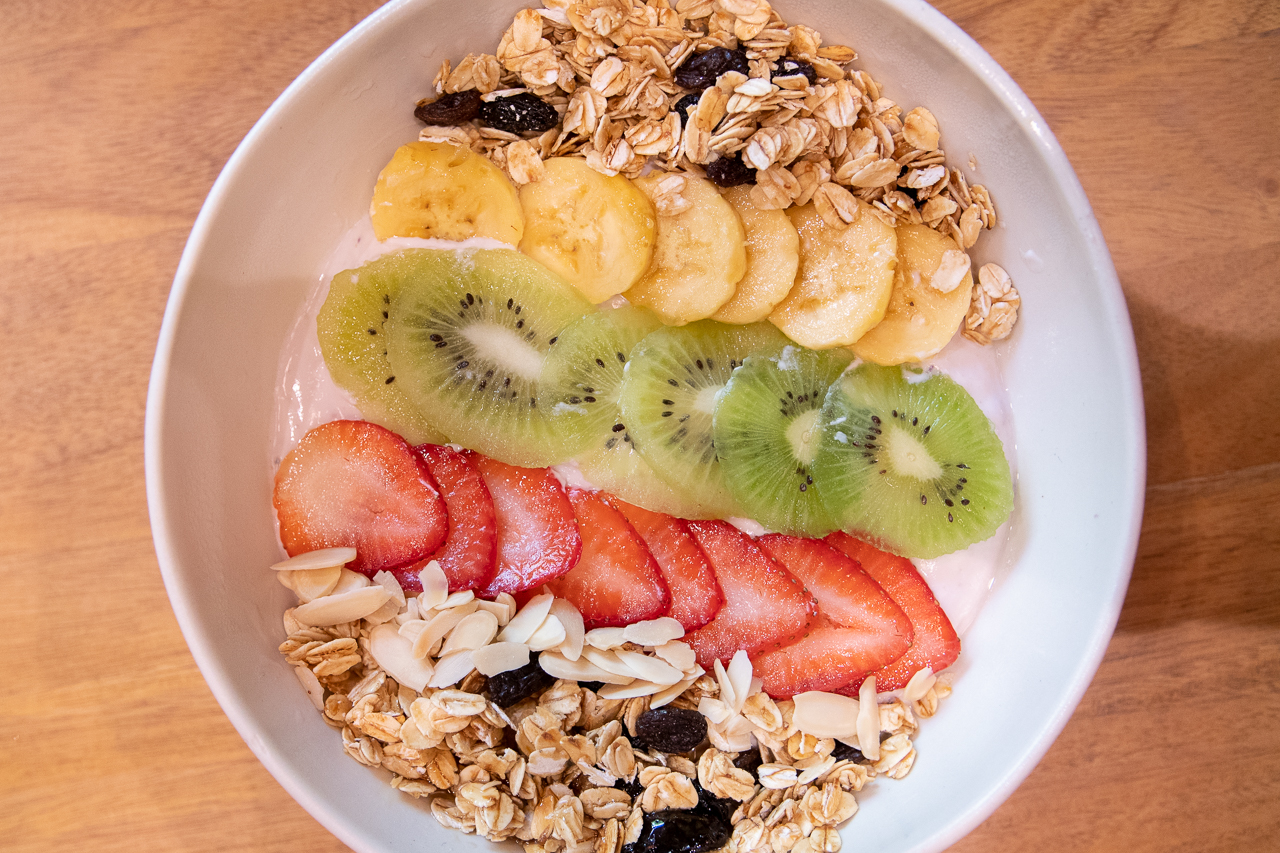 "It's all about what's available," Nicco Santos, the same chef behind Asian restaurants Hey Handsome and Your Local, told Nolisoli.ph. "Everything we do is made in-house with a focus on using really really great quality ingredients but still affordable."
For starters, they have tapa and adobo rice bowls. Santos said the rice dishes was a bit necessary since Filipinos love rice. "I would say it's one of the most different things between Philippines and Hong Kong."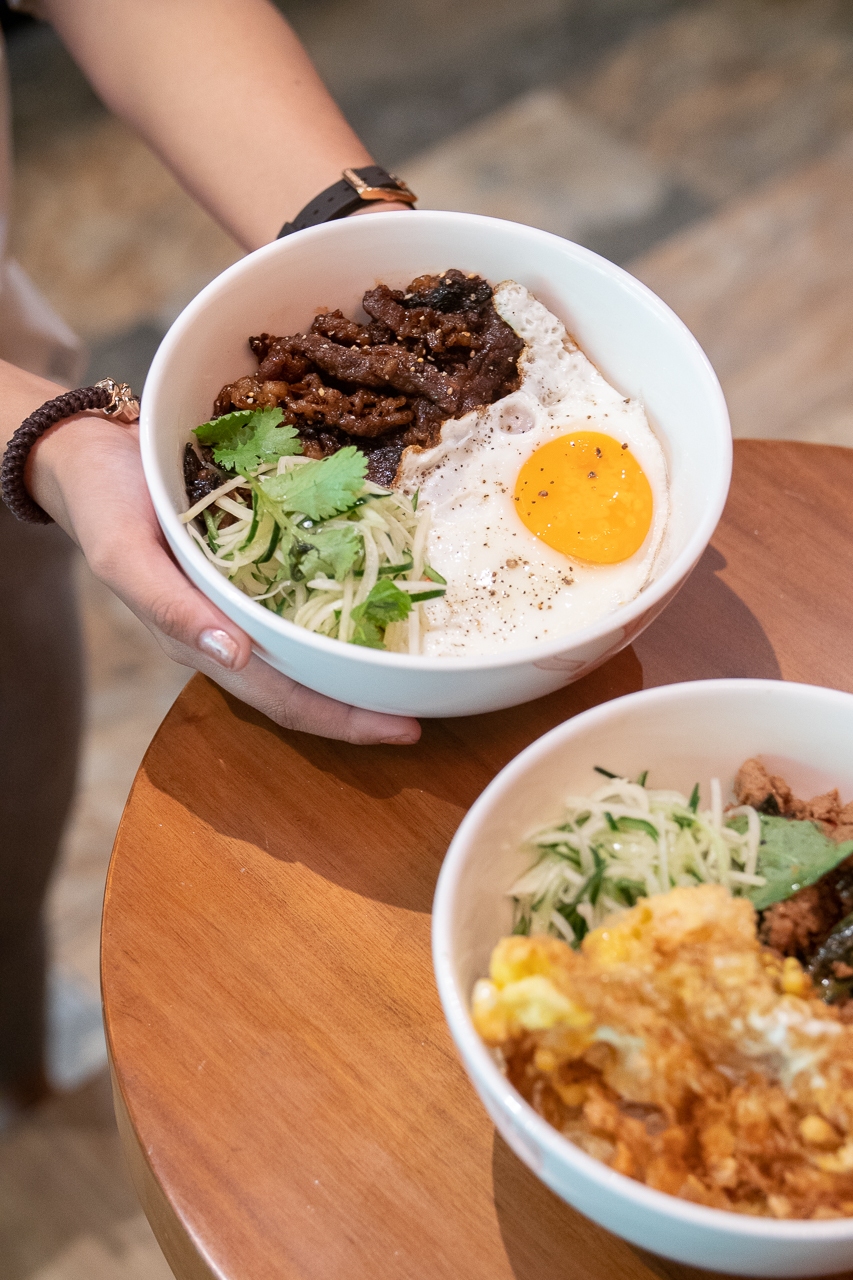 Their Tapa Donburi is a play to the classic breakfast favorite tapsilog. It's a bowl of Japanese white rice cooked in garlic and topped with cured beef marinated in Japanese soy sauce. The pork adobo on the other hand is served on top of rich black garlic rice with scrambled egg, some atchara, and bits of every Pinoy's favorite crunchy snack chicharon.
Other rice bowl dishes offered include the prawn paste chicken and duck krapow which both include heavy combinations of white rice, meat, papaya salad, and eggs which might be very filling but are definitely the kind that one would frequently try.
"We believe in long-term relationships which is why we spent more time sourcing everything: the eggs, the salad greens… we even handpicked our suppliers. […] We look at every small detail and think if it's good, it's accessible, and it's repeatable," Santos added.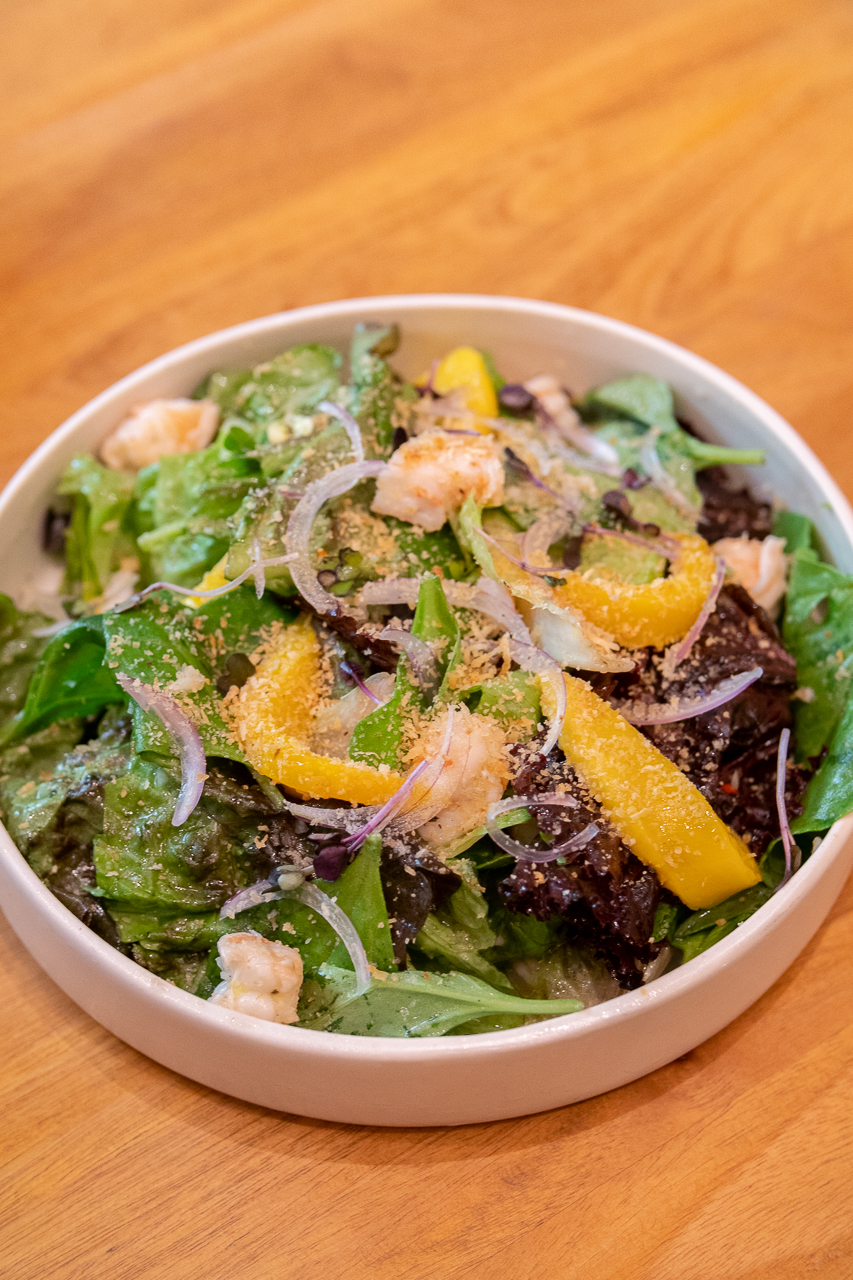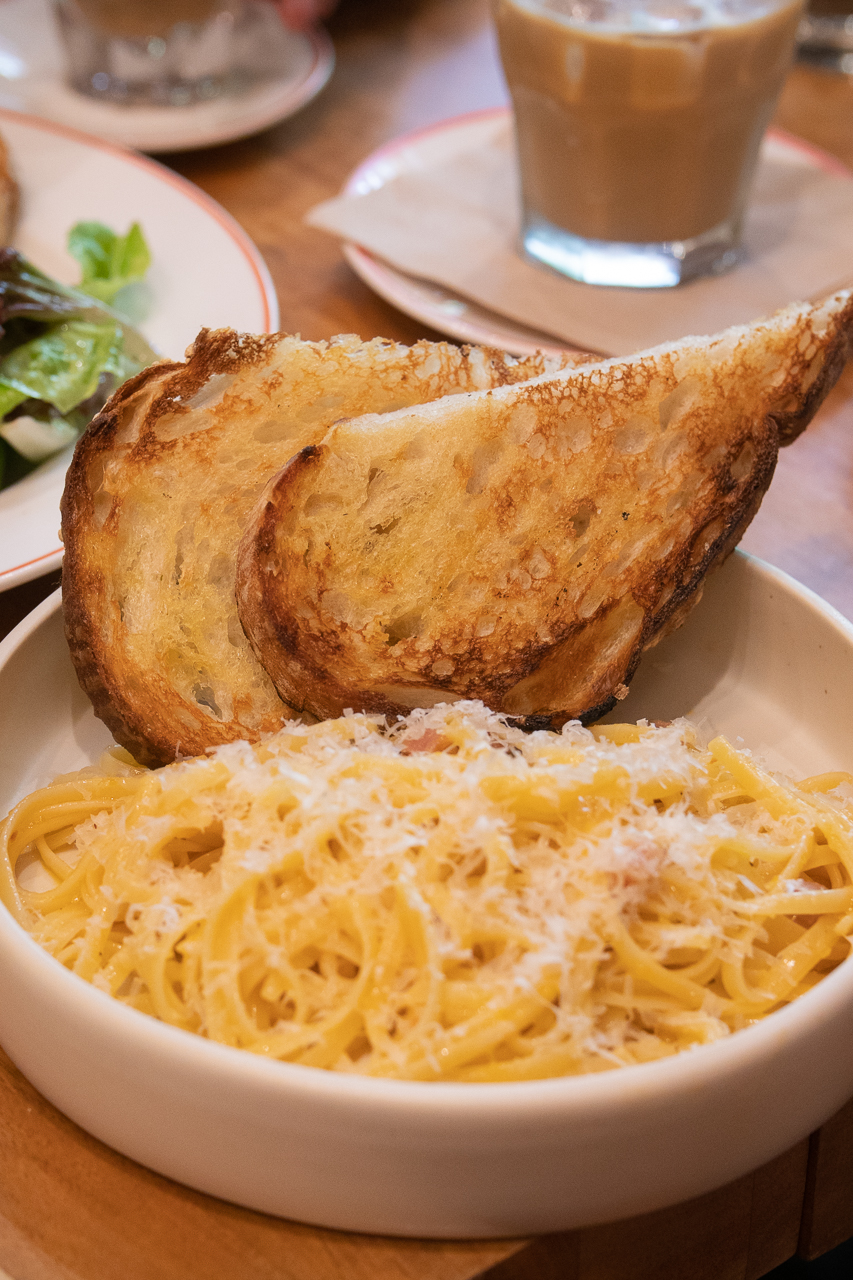 For appetizers, their Thai Shrimp Salad was also easy to lure me in, and I don't even like eating mixed greens. Topped with bits of shrimps and shreds of coconut, the salad was not too briny despite being dressed in fish sauce. It was in fact a bit sweet thanks to the mango slices that come with it.
There's actually a long roster of comfort food fully inspired by Asian flavors that won't be in any way foreign to the Filipino palate. Santos and restaurant partner Quenee Villar made sure that they took into consideration the lifestyle abundant in BGC. Take their mouthwatering Smoked Bacon Carbonara, for example.
"We are not in Europe where people are used to very hard smoke," Santos said. This is one of the reasons why they aim to create everything themselves to control the taste. "It's the small details that make a big difference overall which is why we took  so much time deciding and picking and making the whole menu."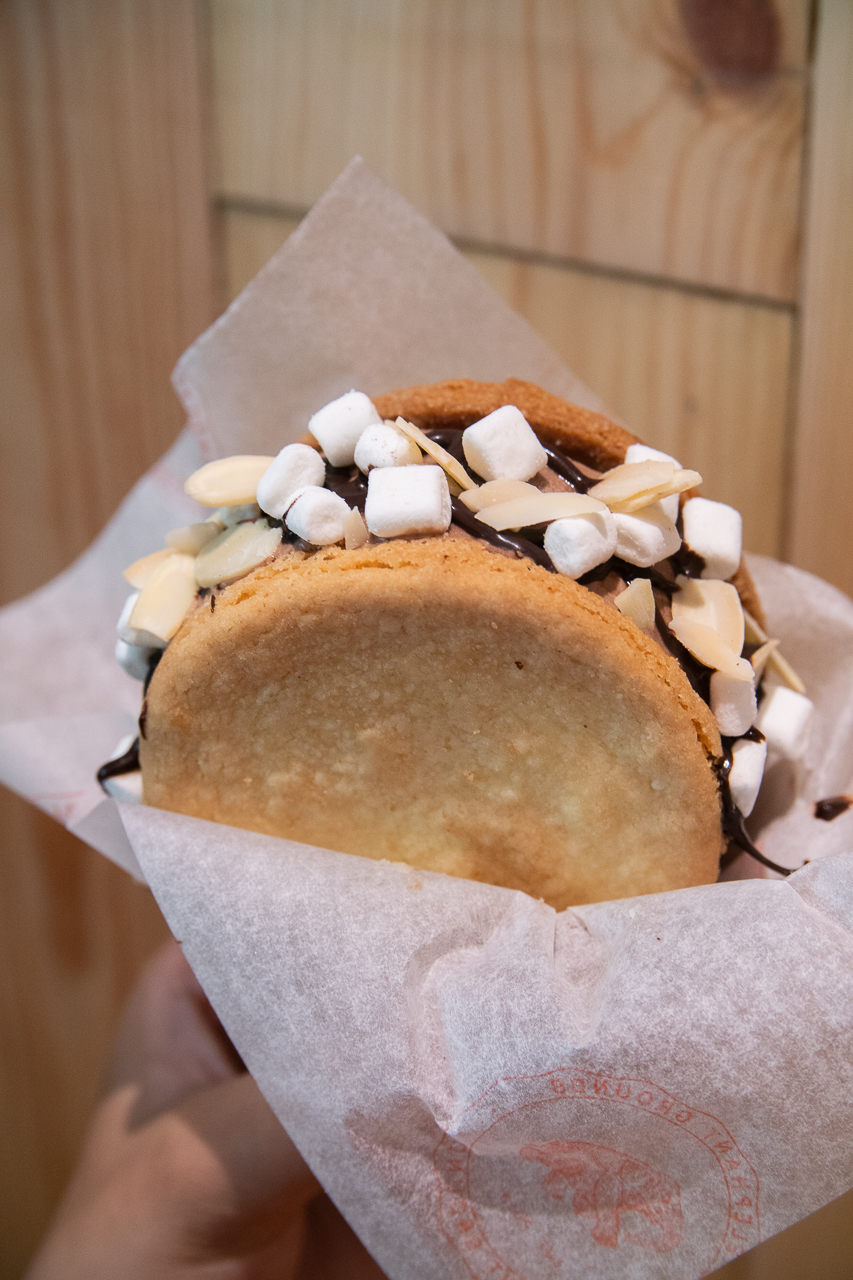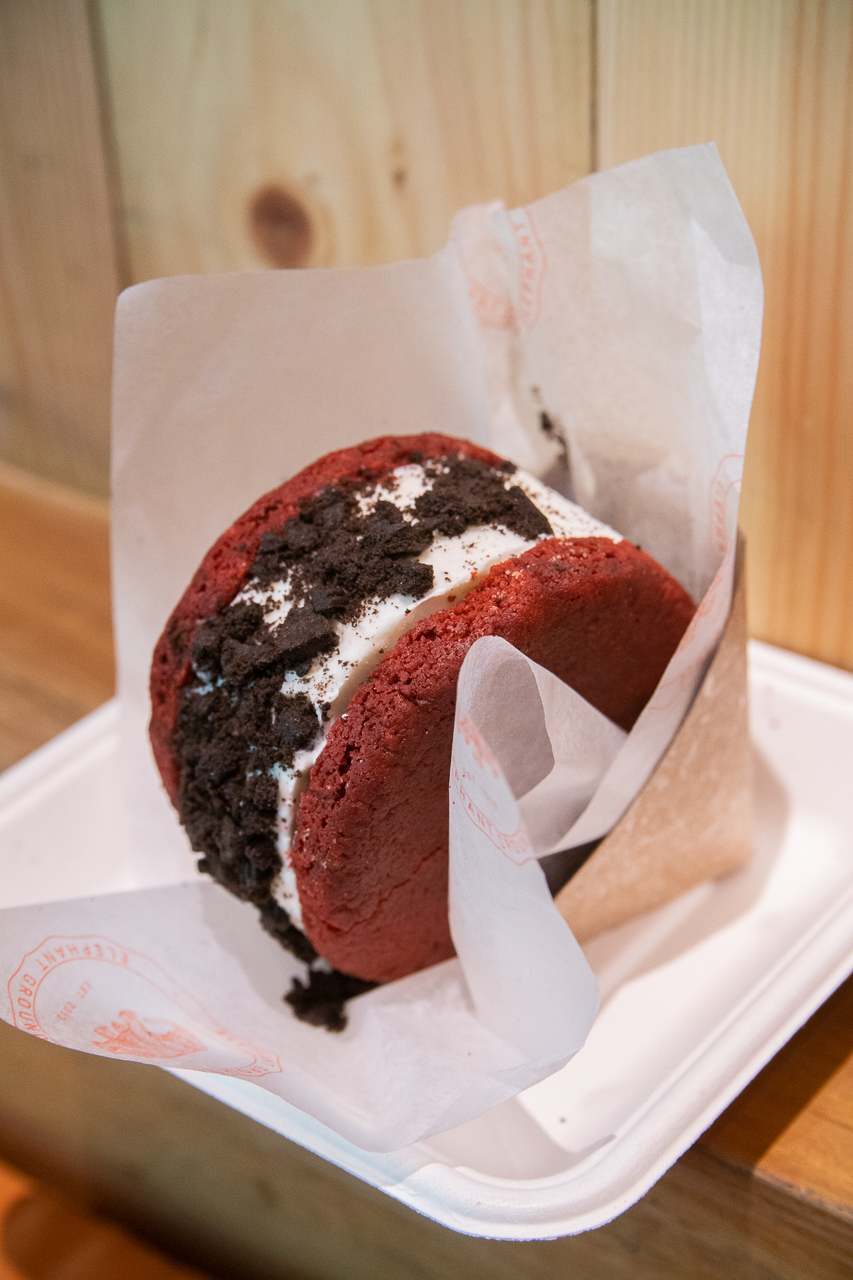 Although there are a lot of differences in terms of the menu, JJ Acuña of Bespoke Studio and architect of all Elephant Grounds branches (as well as Santos' restaurants) still employed and the warm and laidback vibe of the Hong Kong joints with his use of wooden interiors and cozy design.
(READ Meet the Filipino architect reimagining domestic space in Hong Kong)
Stadium stairs face the counter where sockets are available under each table—a seat that would instantly invite a customer, whether they're just waiting for takeout or working on their laptops.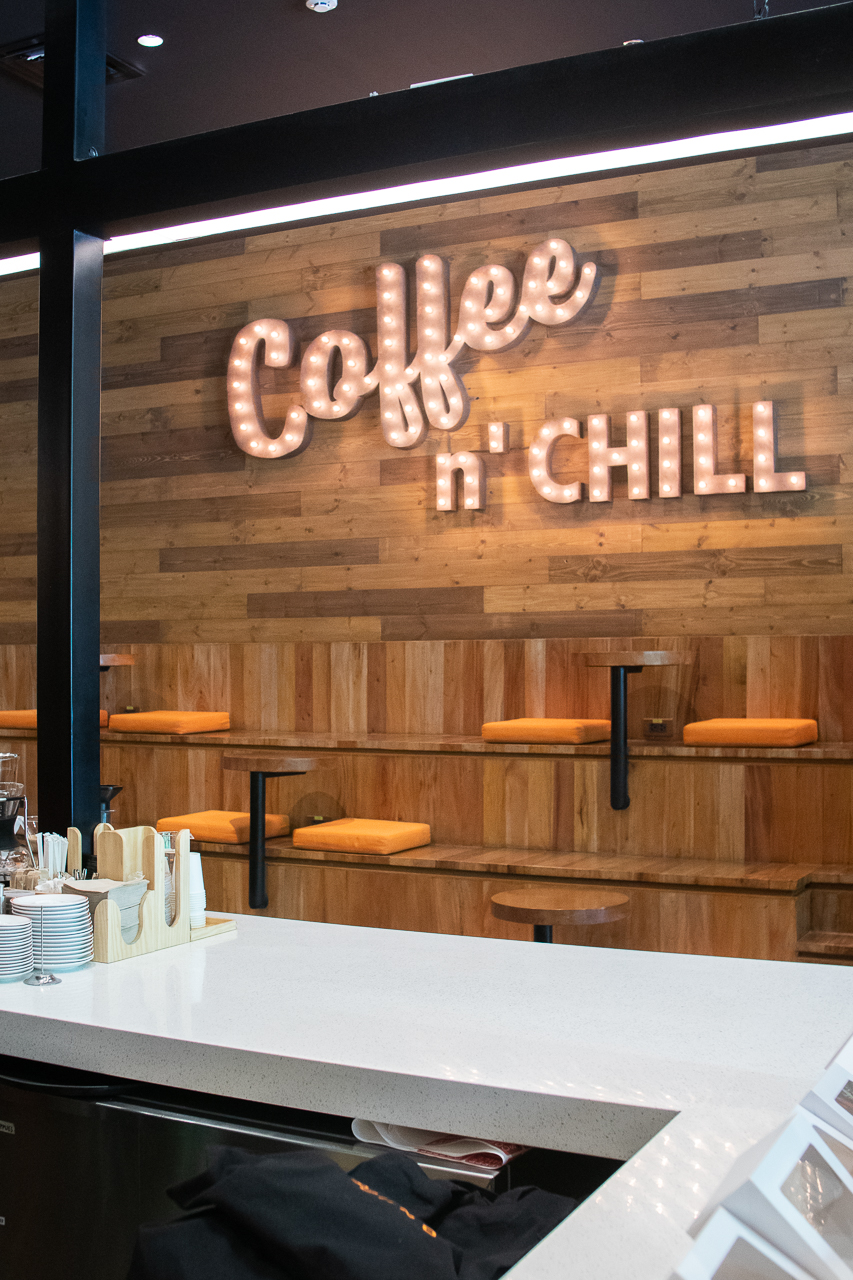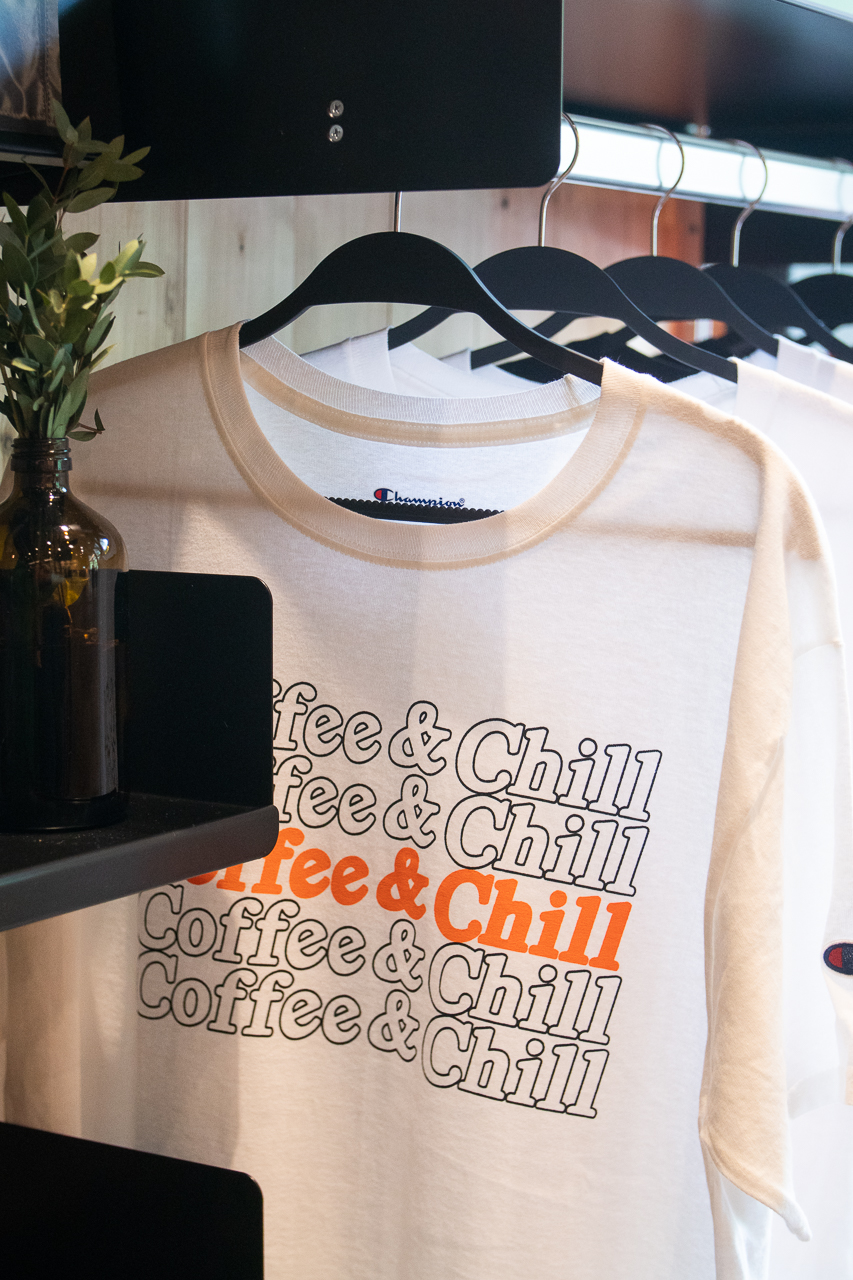 All in all, Elephant Grounds broke a new ground: and that's making diners realize that not all international food chains coming to Manila has to be a carbon copy of everything offered in their origin locations, most especially since that would be more expensive and produce a lot of carbon footwork. It's nice to have international restaurants adapt to our culture, making the experience more comfortable, easy, and accessible—just like how any café and comfort food dining experience should be.
Header image courtesy of Wrong Ramen's Facebook page
Get more stories like this by subscribing to our weekly newsletter here.
Read more:
This Filipino dessert café has maja blanca- and mango float-inspired halo-halo
This café in Alabang is also an old school arcade
LOOK: Sunnies' in-store café is your next coffice
Writer: AMIERIELLE ANNE BULAN
PHOTOGRAPHY SAMANTHA ONG