Your best vacation is only 90 minutes away
Multiple features and varied attractions make your vacation at Aqua Planet a fun and easy splash
Jun 7, 2019
The last leg of the summer season here in the country sees many people, families, and barkadas trying to cram under the last few rays of the summer sun. Everyone's trying to book flights and trips out of town; the farther from the city, the better.
Last-minute vacations can be difficult to plan, especially for big families. But vacations don't have to be a 15-hour flight away for it to be fun and memorable—in fact, for many families, accessible and easy is always better. The best vacation is an easy one, where you can relax and let time fly without worrying about meeting departure times, beating traffic, and waking up for the next city tour.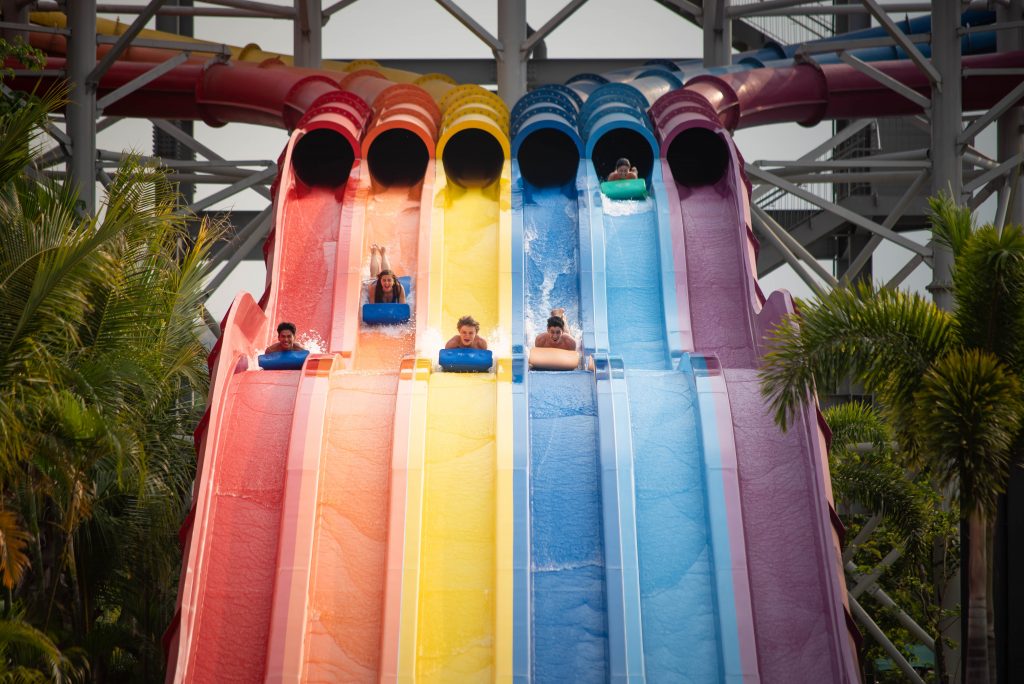 If you want a vacation where you get to relax and bond with your family without worries, try checking out and planning your vacation in Aqua Planet.
Aqua Planet, located in Clark, Pampanga, is a 90-minute drive from the metro. One of the biggest water theme parks in Asia, it boasts a variety of slides and water-based rides that is perfect for any member of your family. Queue lines this time of year are also considerably shorter, so you and your family can start your watermazing vacation right away.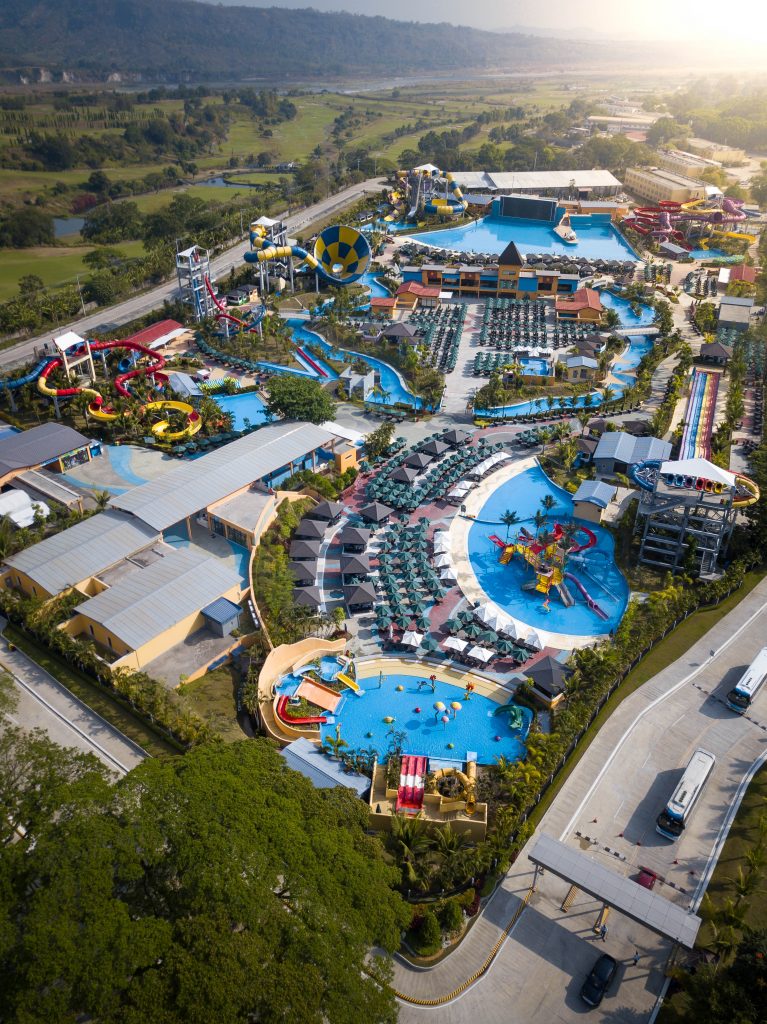 Another Aqua Planet feature that will make your last-minute summer vacation easier is the Planet Band. This band makes all Aqua Planet transactions cashless so you don't have to worry about heavy coins weighing your pocket down or bills getting wet. You are also entitled to free wifi and unlimited access to floatation devices, tables, chairs, water rides, and attractions. The best thing about this band? You can refund the remaining amount you have in your band once your stay is over.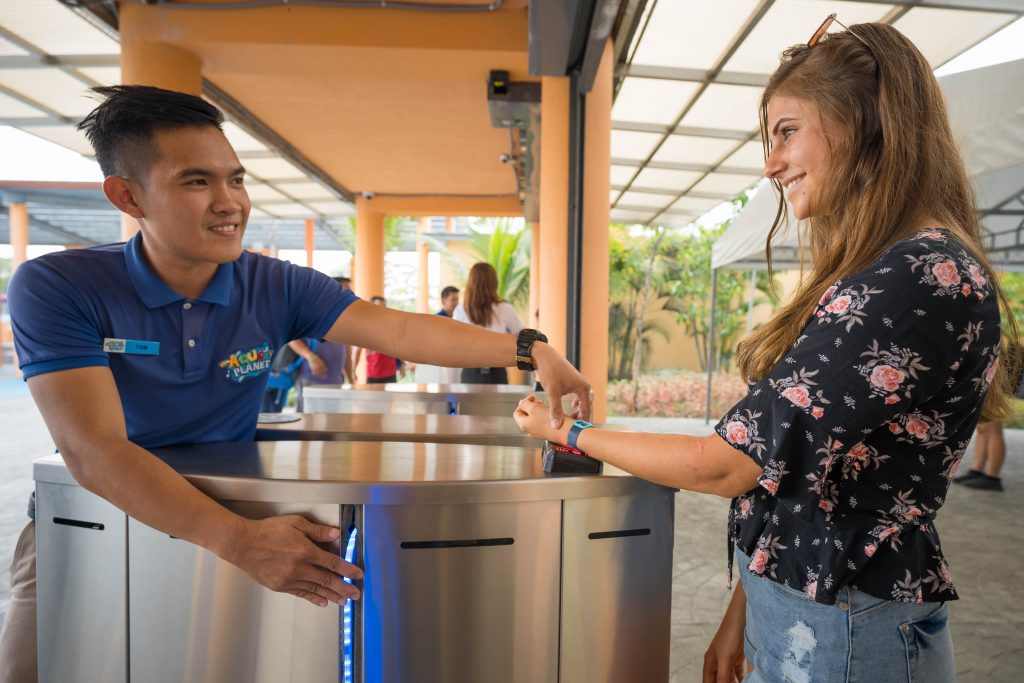 Fun for the whole group is guaranteed at Aqua Planet. The vast land area houses 38 water attractions that cater to children and adults. Bubble Base is a wave pool designed for kids and it's the first in the country to feature three kinds of waves that can put any beach to shame: diamond, roller, and stretch roller.
There are also amenities for thrill-seekers, like the Hurricane Slides, Superbowl, and the Tornado. These adrenaline-inducing attractions feature steep slides, endless twists, and long spiral tubes to slide from. If you just want a leisurely time at the water park, you can opt to stay in cabanas, suites, and lounges that are equipped with air conditioning, flat screen TVs, refrigerators, and sound systems.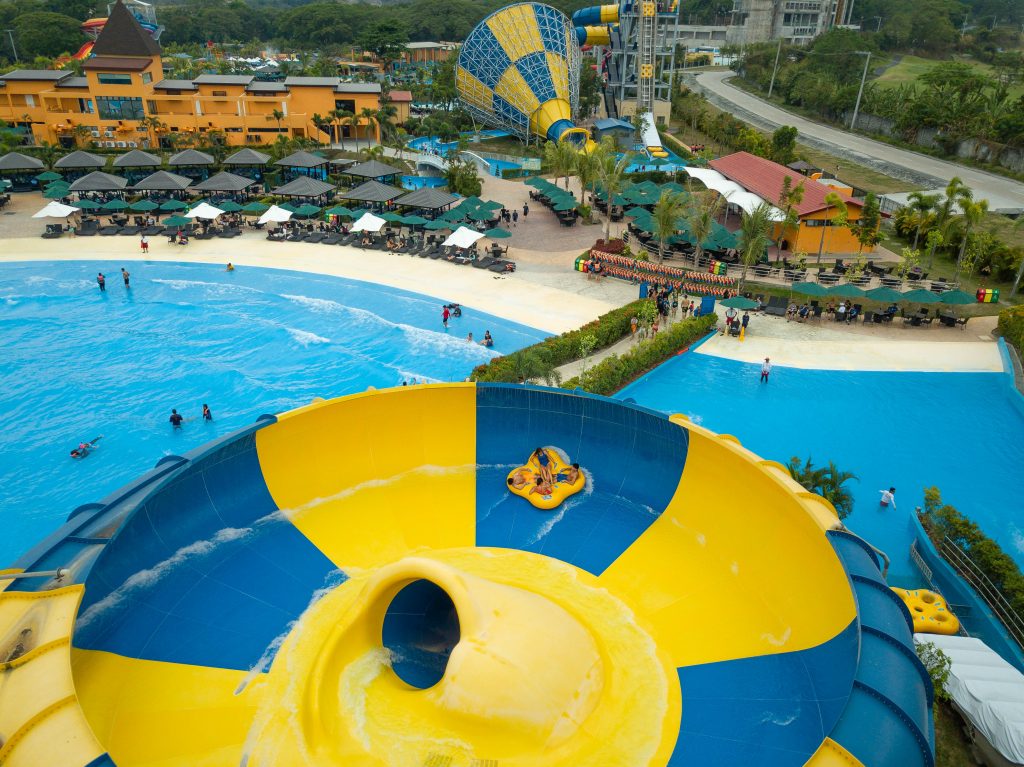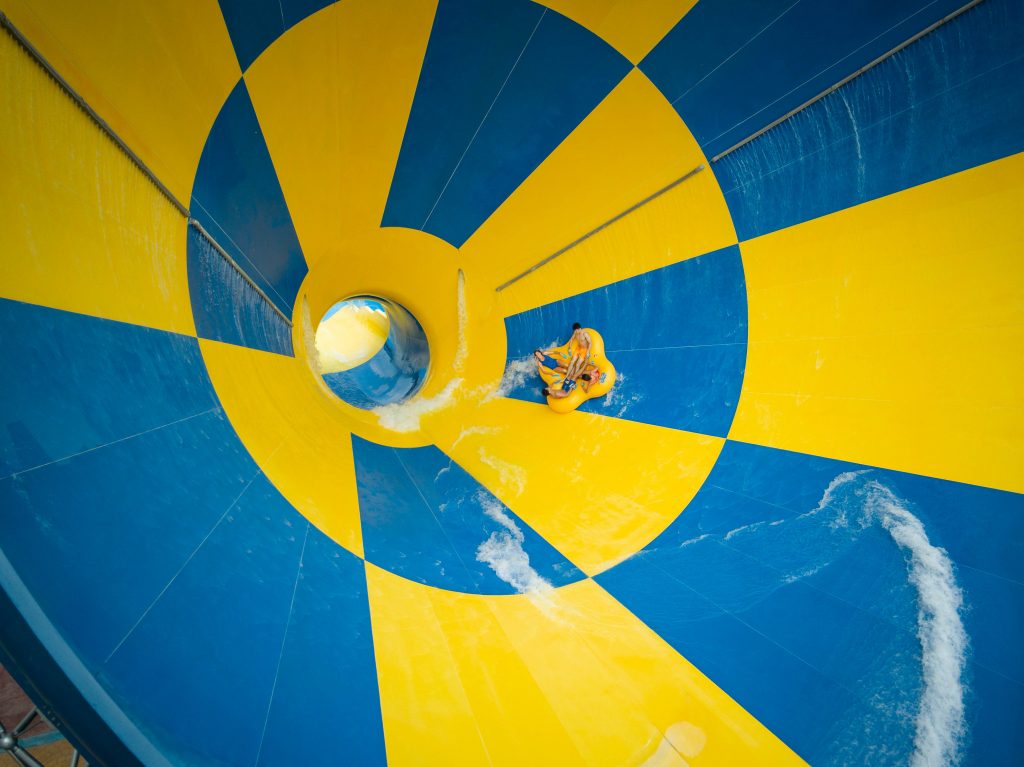 Food is also no problem inside the waterpark. Galactic Dough is the in-house pizzeria that serves vegetarian-friendly and classic meat-loaded pizzas. Bubble Storm serves burger-and-fries combos that meat lovers would not hesitate to dig into. For those looking for something sweet and cold to fight off the summer heat, Aqua Planet has Subzero—an ice cream parlor that overlooks the entire area of the waterpark. You can get your ice cream fix and other cooling drinks and snacks here as well.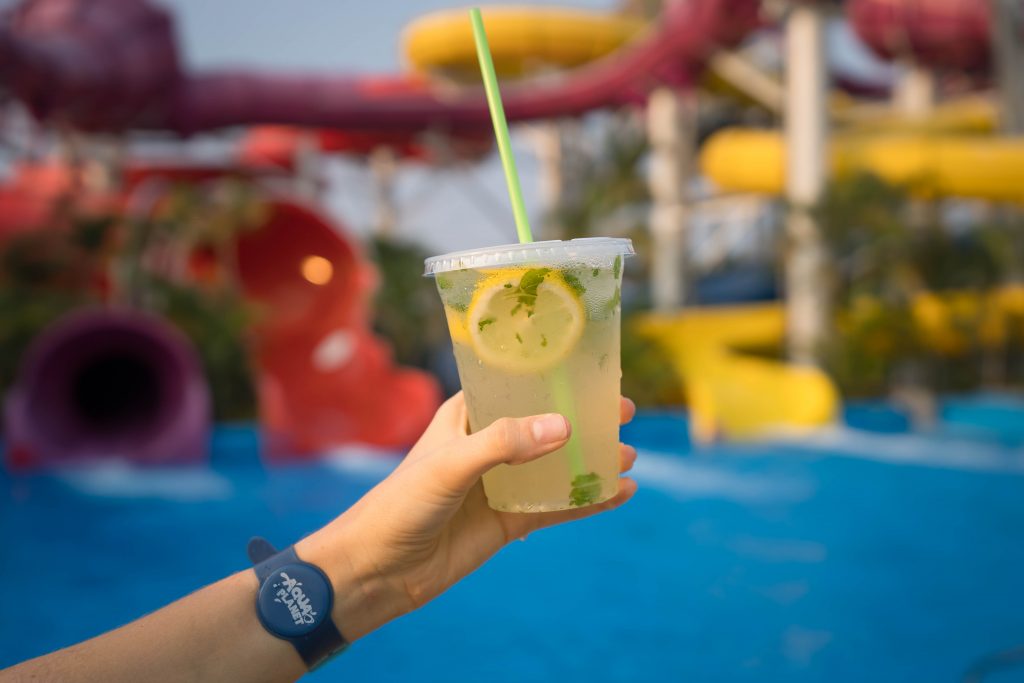 Aqua Planet is equipped with everything that a family needs in a last-minute summer vacation: functional amenities that cater to whatever experience you want to have, attractions that are suited for both kids and adults, food that satisfies any sort of craving, and of course, a place that is conducive for family fun and bonding, a place where enjoyment is guaranteed.
Photos courtesy of Aqua Planet
Read more:
5 waterparks near Manila to visit this summer
Here's a summer vacation idea: Go waterfall-hopping
How you can beat the heat with linen, the ideal summer fabric
TAGS: Aqua Planet pampanga Summer destinations water park water slides