After 137 years, the construction of Spain's La Sagrada Família is finally legal
The famed basilica in Barcelona, Spain was finally given a building permit—its first since in 1882
Jun 13, 2019
It may have been 137 years since Barcelona's most famous church began its construction, with renowned Catalan architect Antoni Gaudi at the helm, but La Sagrada Família Basilica was only granted a building permit on Jun. 7.
The construction of the basilica, which bears an enthralling combination of Neo-Gothic and Art Nouveau architectural styles, was not under the funding of the church or the government for the past years. Gaudi began it using only private funds he and his team earned from donations or alms. History books even noted that Gaudi used to go door-to-door to raise enough money for the construction.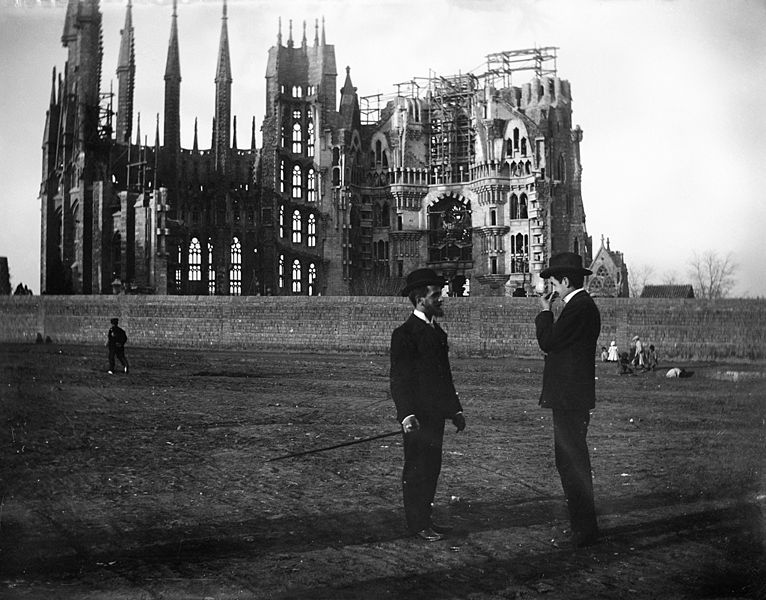 In 1885, Gaudi requested a building permit from the town hall of Sant Martí—now a district of Barcelona—but he reportedly did not get an answer.
Decades have passed and La Sagrada Família has risen to fame, captivating a lot with its majestic and unfinished facade. It earned a World Heritage status from UNESCO along with Gaudi's six other buildings in Barcelona and became the most visited monument in Spain. Since it became known, the team behind it decided to allow visitors, which reaches up to 4.5 million each year, to tour inside the church for 66 to 120 euros. This became the main source of funds for the construction.
It was only in 2016 when municipal officials discovered that for the past 137 years, the world's most famous ongoing construction is not licensed to build after all. It had been pending since 1885.
That is until last Friday.
In a press conference, Janet Sanz, Barcelona's deputy mayor for ecology, urbanism and mobility, told Spanish reporters that the Barcelona City Hall has finally issued the Sagrada Familia Foundation a building permit for the church.
"It was a historical anomaly that La Sagrada Família did not have a license," she said in an interview with Europe-based National Public Radio. "And we were very clear that, like everyone else, La Sagrada Família should comply with the law. [Their] team knew they could not continue like this and that they would need to pay accordingly."
Stated in the agreement between the city and the foundation preserving the church is that the basilica is schedule to be completed in 2026, a century since Gaudi's death, with a maximum height of 564 feet and a budget of 374 million euros.
The foundation will have to allot 36 million euros for the coming 10 years to cover the costs of its activity.
Photo courtesy of Bernard Gagnon from Wikimedia Commons
Get more stories like this by subscribing to our newsletter here.
Read more:
The spire may have collapsed, but these other Notre Dame artifacts were saved
The Manila City Library is proof that public spaces aren't gov't priority
The Nuestra Señora dela Asuncion church in Bulacan is now a heritage site
Read more by Amierielle Anne Bulan:
National Museum now displays Jose P. Alcantara's 50-feet relief sculpture
Centuries-old cemetery in La Union was demolished to make way for a cockpit arena
What most Filipinos should know about Sinulog, according to Cebuanos
TAGS: antoni gaudi barcelona Basilica Building culture Europe heritage La Sagrada Familia Permit Spain Spanish The Holy Family