School canteen in Negros replaces plastic tableware with bao bowls, bamboo mugs
The "Wala Usik" canteen is also encouraging its students to eat locally grown produce
Jun 14, 2019
Do you still remember your old school canteen? How it's filled with sachets, plastic bottles, styrofoam bowls, and disposable utensils, plates, and cups? I do. And if I had been living an eco-friendly lifestyle when I was in grade school, it would be a nightmare to see.
Sadly, this kind of plastic-filled canteen is still present in every school in the country. Although most schools are encouraging its students to recycle through bins and projects, it still doesn't reduce the amount of plastic the school disposes at the end of each day.
In Negros, Bulata National High School's new principal Eiggy Duller Yap was uncomfortable with this. "[I observed] na ang daming plastics […] and nakita ko na the canteen is the main source of it dahil sa mga packagings. [To prevent this] I thought that we should go back to our old, plastic-free ways," he said.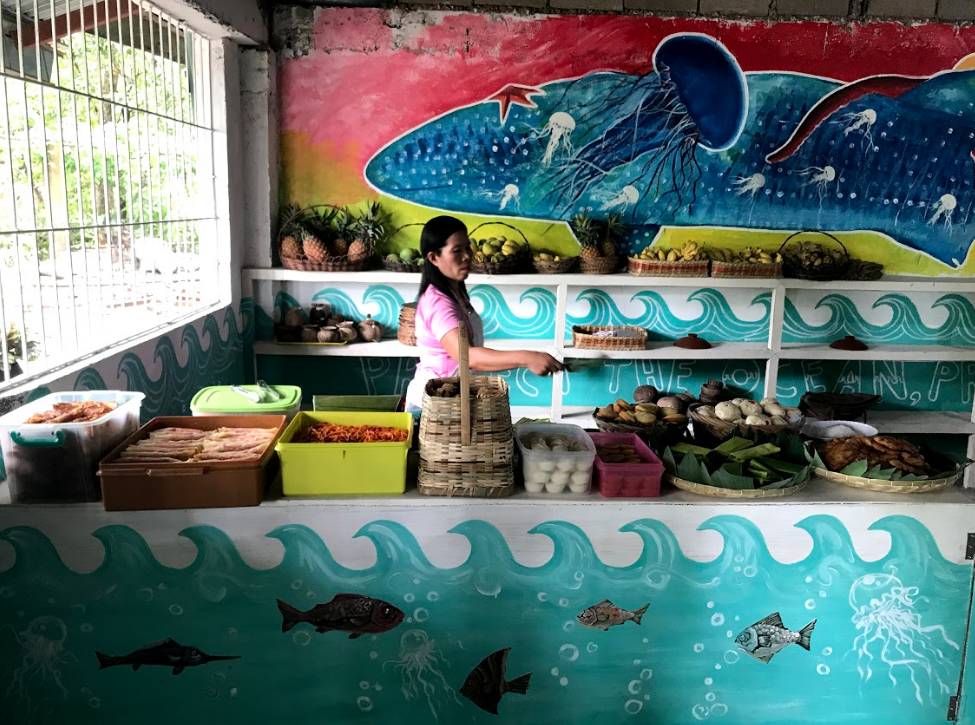 Yap, who attended the Danjugan Island's Marine and Wildlife Camp last June and saw for himself the natural resources damaged by plastic pollution, partnered with the Philippine Reef and Rainforest Conservation Foundation, Inc. (PRRFCI), the same non-government organization behind the said camp, and its program Sea Waste Education to Eradicate Plastic (SWEEP) and built a zero-waste canteen in the community high school of Cauayan, Negros Occidental.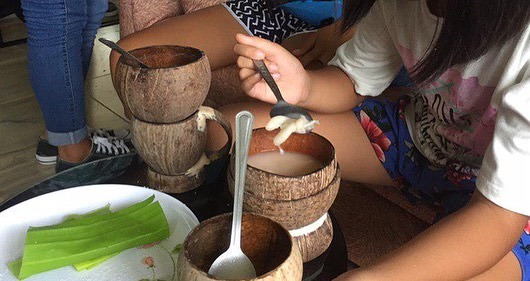 Called the Wala Usik Canteen, inspired by the Wala Usik Sari-Sari Store launched by PRRFCI and SWEEP last April, this school cafeteria that caters to 400 students and 20 teachers uses locally made tableware such as plates made of banana leaves, bowls made from coconut shells or bao, and mugs made from bamboo.
(READ: LOOK: Zero-waste sari-sari stores in Negros that have refilling stations)
In line with their zero-waste culture, the canteen is now also utilizing fresh and local produce for their food, veering away and discouraging its students to be accustomed to "processed food packaged in single-use plastic."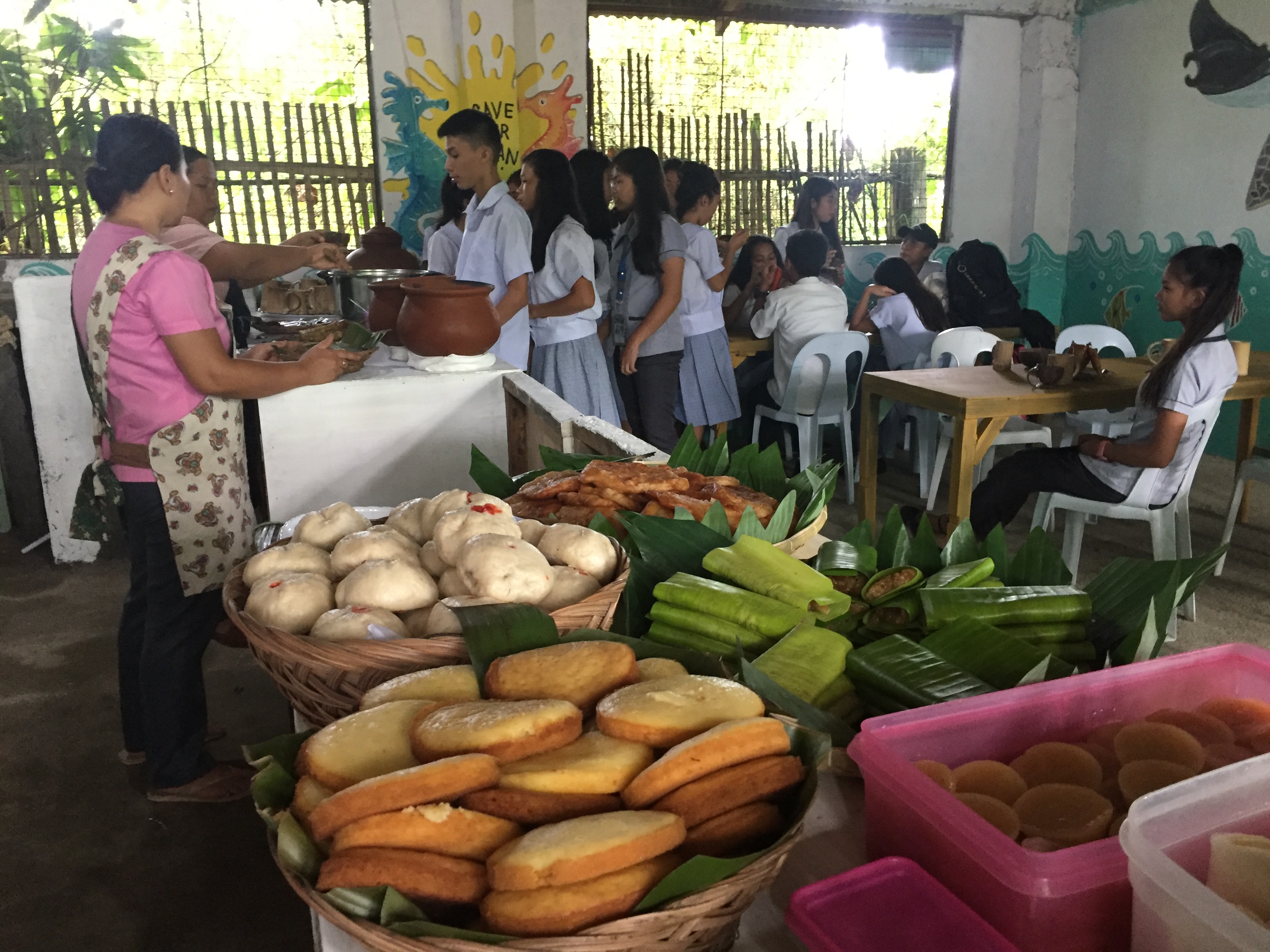 "Why not adopt this model, and reduce plastic waste at source, at the same time promote what's local? Imagine if all school canteens in the Philippines become 'wala usik,'" Yap said in a video interview with SWEEP.
The advocacy doesn't end with the utensils and food. Volunteers from the Association of Negros Artists (ANA) have painted the canteen walls with a view of what a healthy marine life looks like. "More fish, not plastic," one part of the mural said.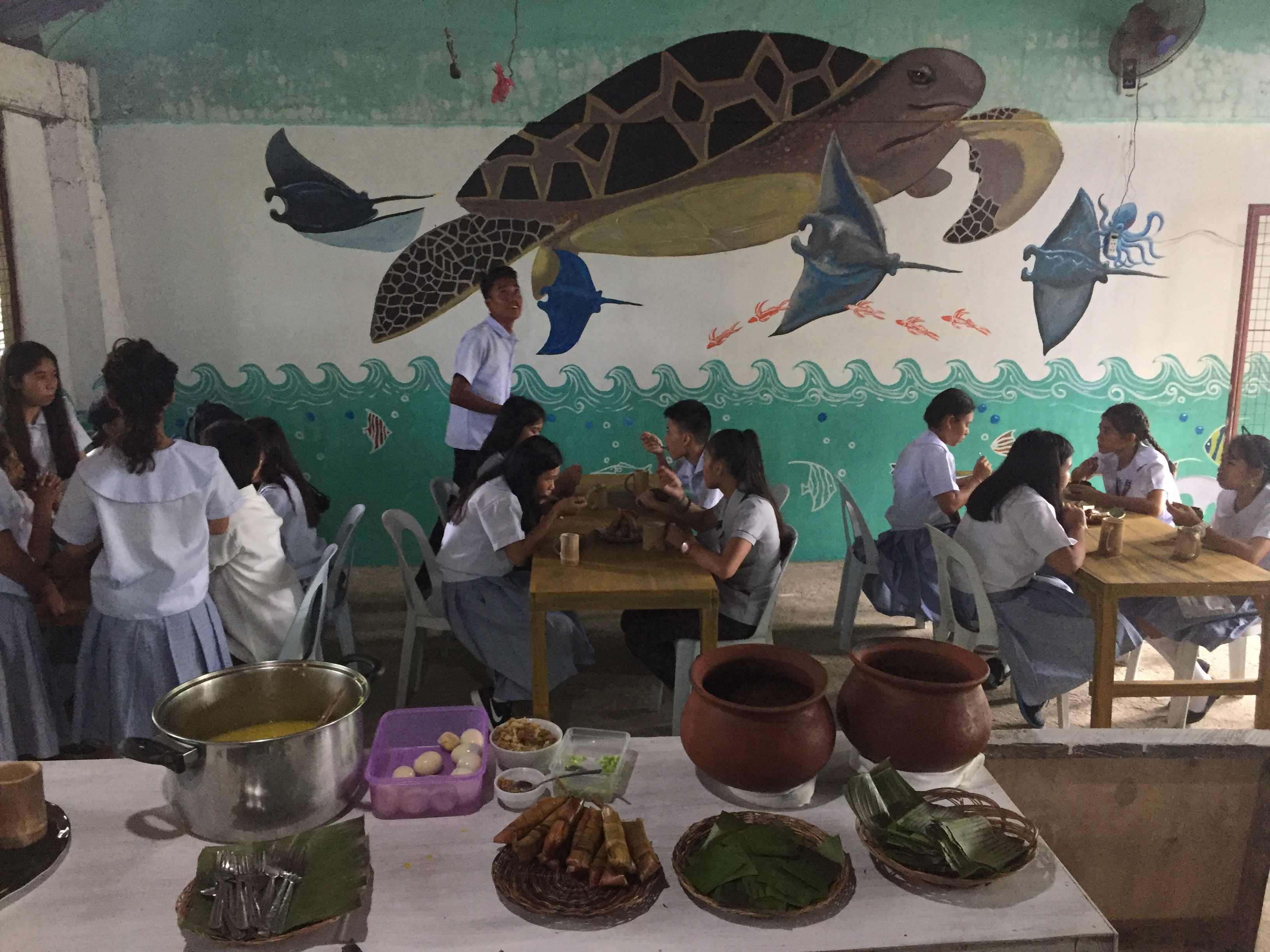 The Wala Usik Canteen still needs additional support from stakeholders "to make the school canteen fully operational, such as more chairs, tables, and equipment," SWEEP said. "It will be managed by the school's Teachers' League Association, and it will also be used for school-based feeding programs."
If you are interested to help, you may contact Principal Yap at mobile number 09472648112, or through his email [email protected], or visit the school at Cauayan, Negros Occidental.
All photos used courtesy of PRRCFI/SWEEP
Get more stories like this by subscribing to our newsletter here.
Read more:
Most public schools are not ready for the coming school year but we can do something about it
LOOK: Campaign materials upcycled into bags, school supplies
Gabaldon school buildings will now be protected—but who is Gabaldón?
TAGS: bamboo Banana leaf Bao bowl Canteen local negros Negros Occidental Occidental recycle School canteen sustainability sustainable zero-waste