Renowned chef Salvatore Cuomo opens a new café in Podium
The eponymous café is a case for global Italian cuisine
info
Salvatore Cuomo Café

Italian

11 a.m. to 10 p.m. Mondays to Thursdays, 10 a.m. to 10 p.m. Fridays to Sundays.

-

₱

P5,000
What's great about the Manila dining scene today is that it's really not hard to find noteworthy concepts to visit and try. Literally. When you get to the Podium, for example, the very moment you get off at the drop-off point, you'll immediately be greeted by a beautiful space decked in warm woods and sleek lines.
It's the Salvatore Cuomo Café, named after the renowned Italian-Japanese chef, Salvatore Cuomo. This isn't the chef's first mark on the Manila culinary map, but it's pretty fresh.
While the heart of the menu remains Italian as is what strongly shows the chef's roots, there are interesting outside influences here and there.
The first that they brought out, unfortunately off the menu, was a simple but delectable bagna cauda. It's an appetizer that finds its origins in Piedmont, Italy, and mostly consists of garlic and anchovies and served like a fondue with raw vegetables. Chef Salvatore tells us proudly about the vegetables: All of these are sourced from local farms, here.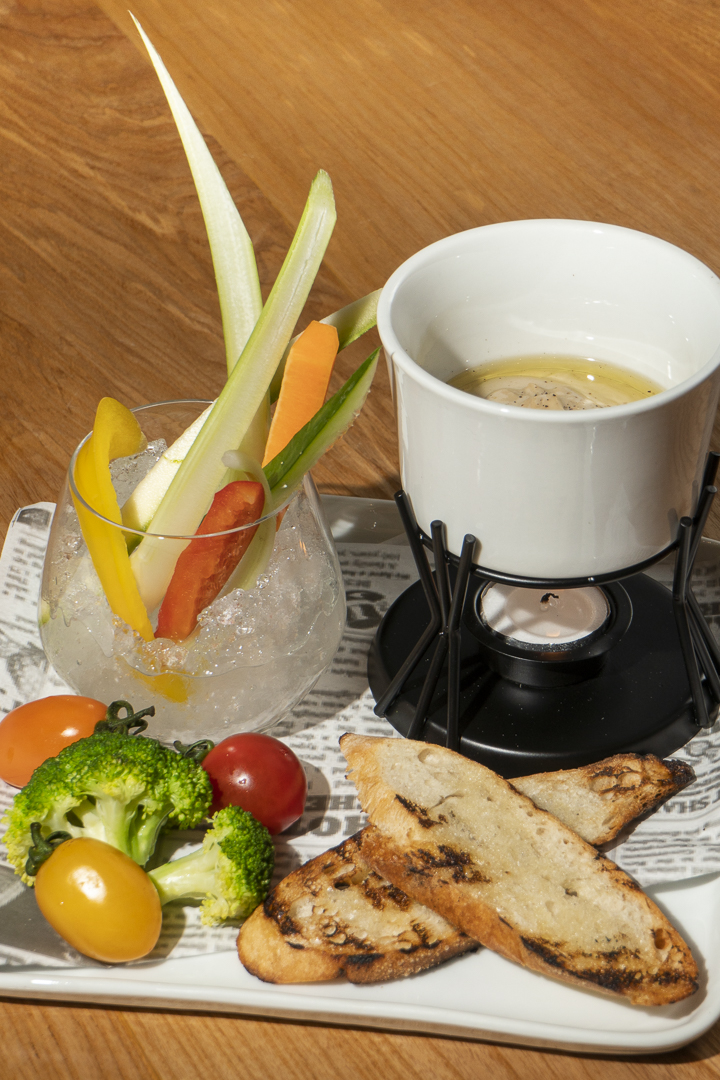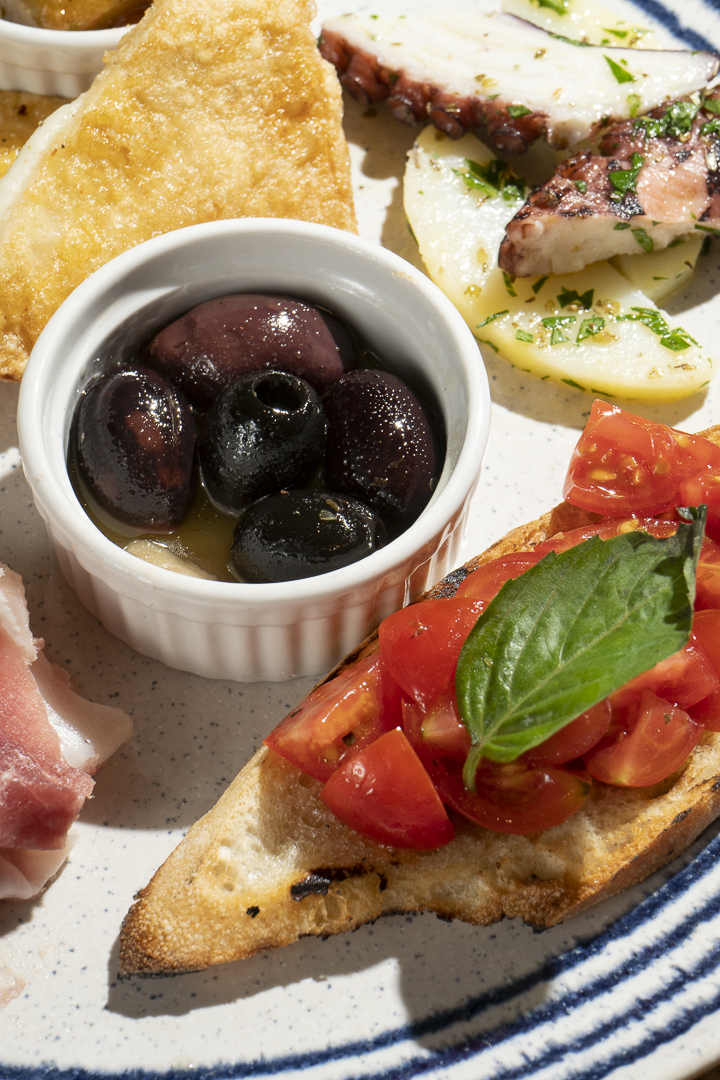 Because of chef Salvatore's influences and experience, the menu is rather extensive. Some standouts include the smoked salmon sandwich, as it is packed with flavors that complement the fish well: capers, feta cheese, Dijon mustard, and mayonnaise, balanced out by lettuce, eggplant, and parsley.
Another of chef's recommendations is the grilled ribs. The sous vide pork ribs are cooked for eight hours, then marinated in binchotan bamboo charcoal broth (binchotan is popularly used in Japanese grilling as it produces no flames and smoke, but generates a lot of heat). The ribs are grilled with what chef Salvatore simply calls a green sauce made of basil, parsley, celery, and garlic—which explains the greenish hue the ribs then take once they're served. The result is super tender, easy to debone ribs with just the right amount of salt and flavor.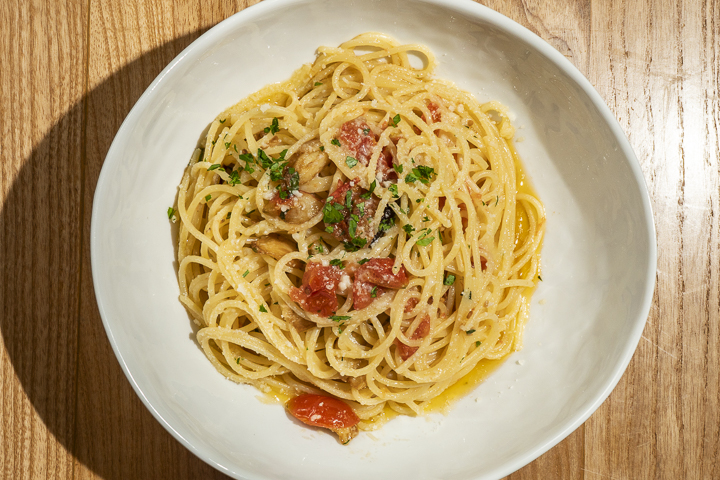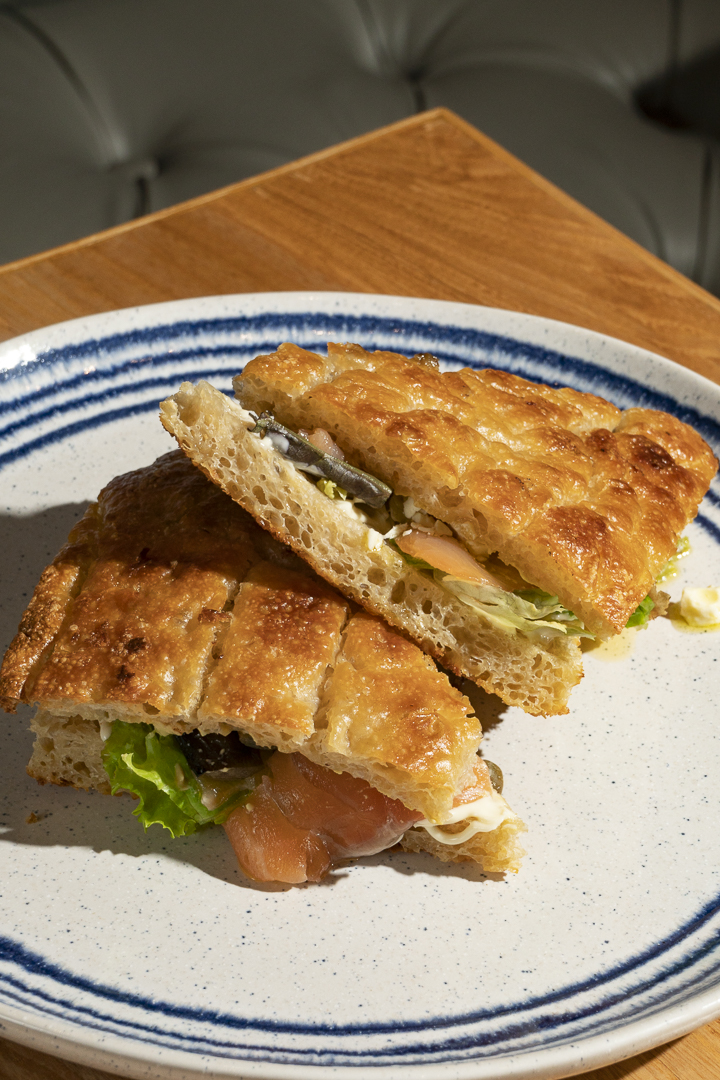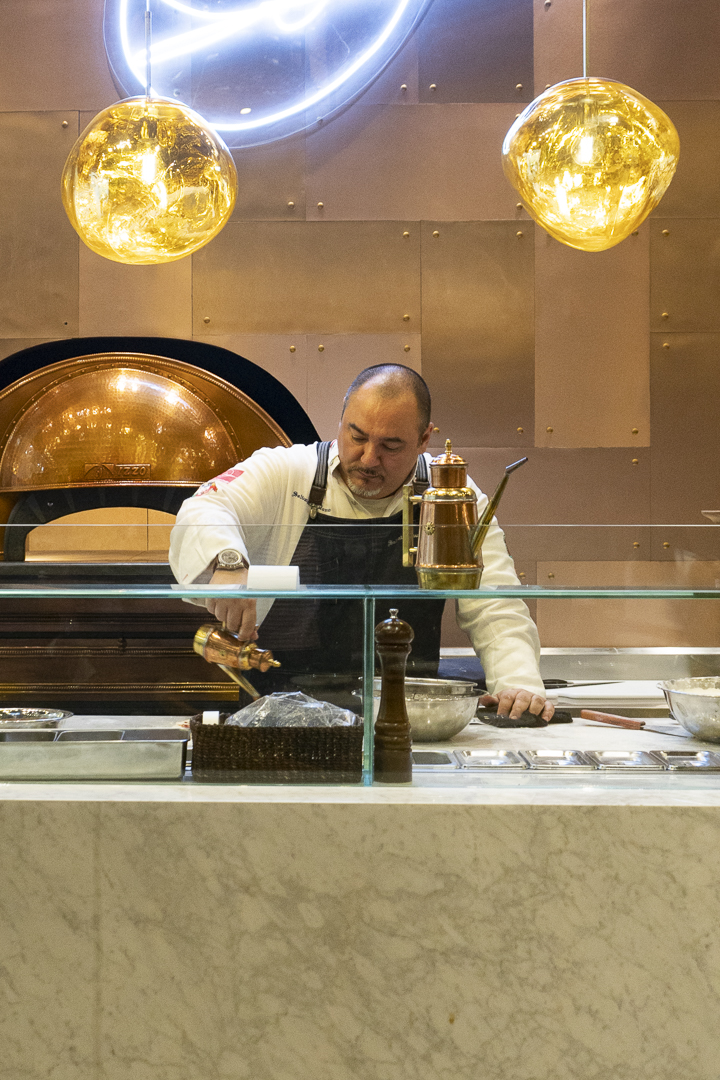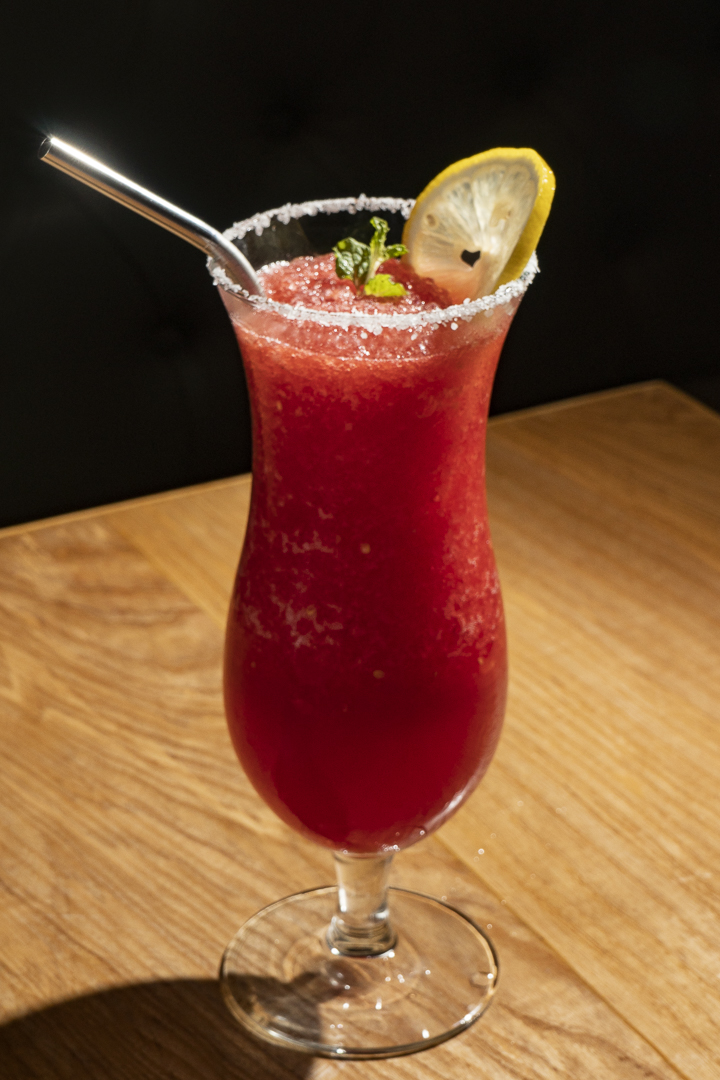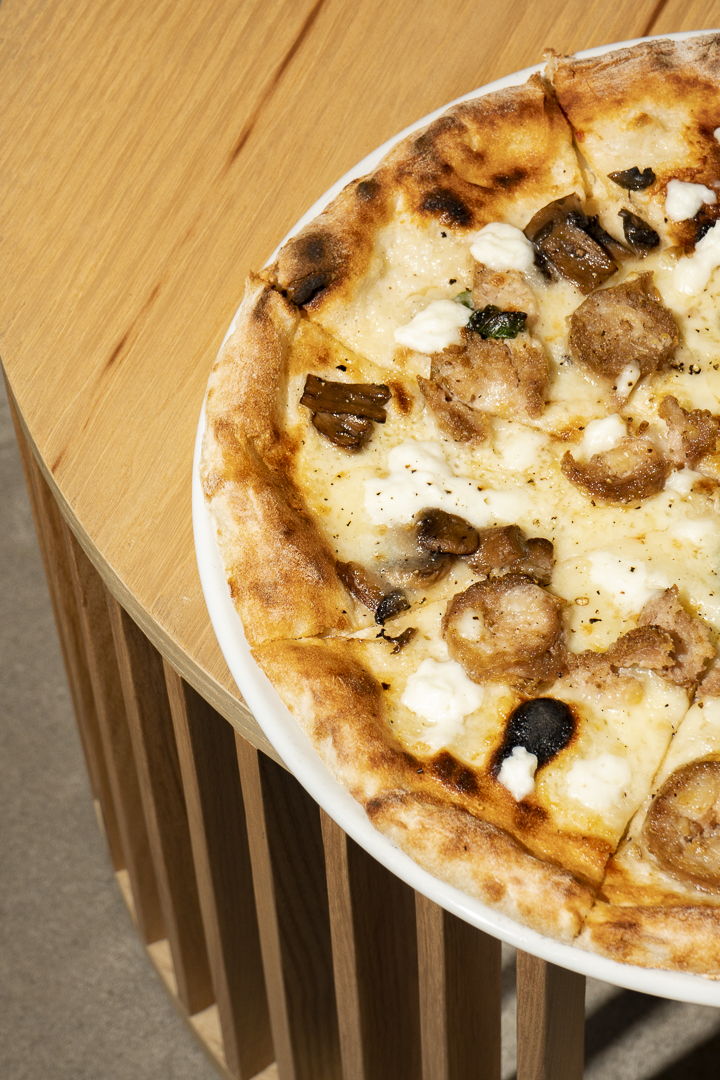 Salvatore also takes pride in this eponymous aglio olio. Which, though simple in concept, is far from bland. If you're like me who gets excited by the mere scent of cheese, this basic (not necessarily a bad thing) pasta might get to you, too. They had set this in front of me and I already wanted to dig my fork in it—the pecorino cheese drew me in (but I had to hold back so we could take photos though).
For something more evidently flavorful, try the sorrentina—gnocchi in tomato sauce, vegetable stock, cream, basil, mozarella and grana padano cheese, and basil.
Of course, as a world-renown pizzaiolo, pizza can't be missing on the Salvatore Cuomo menu. The café offers two styles—the Neapolitan and the pan pizza.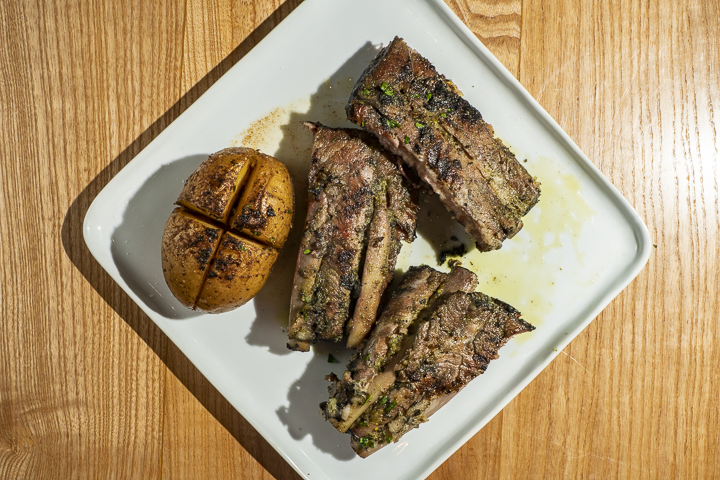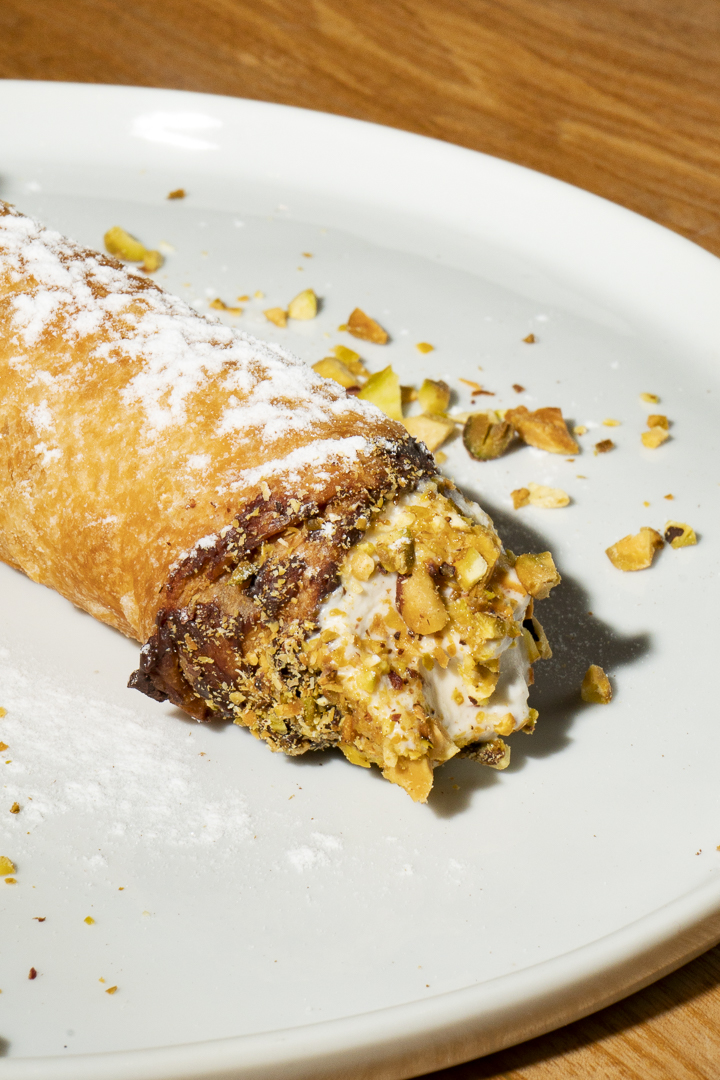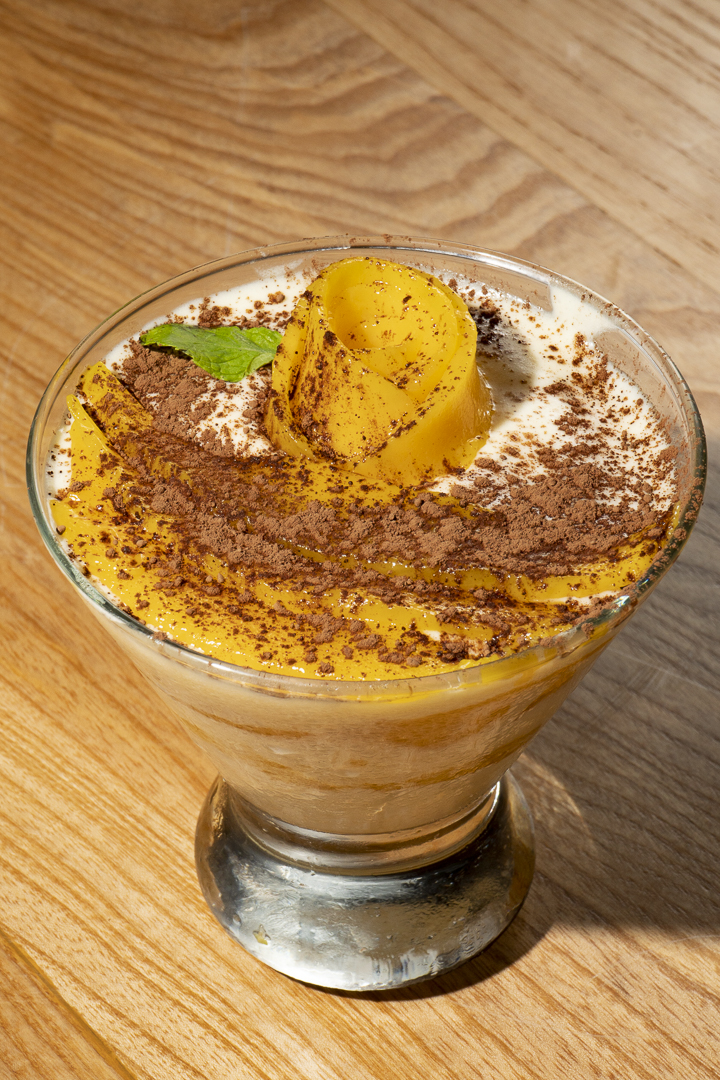 After the variety of flavors and textures, cap off the meal with two very Italian treats: cannoli and tiramisu. The Sicillian cannoli has the classic cannoli cream and shell (which was pleasantly not too sweet), hints of chocolate, a sprinkling of confectioner's sugar, and a generous serving of chopped pistachios. The tiramisu, on the other hand, has two iterations: the first being the classic, coffee and cocoa-based dessert; the second perhaps an ode to being located in the Philippines, as it uses mango instead of coffee. The result is a light but sweet layered cake.
Chef Salvatore's café is familiar and fresh at the same time; a good balance between new and classic, which serves as a good reflection of the dining scene where it finds itself in today.
Get more stories like this by subscribing to our weekly newsletter here.
Read more:
This sweet potato-filled pasta is the next best thing after Wild Flour Italian's brick-fired pizza
There's a hidden restaurant in BGC that serves Italian tapas
Good pizza only takes 90 seconds to make
TAGS: salvatore cuomo salvatore cuomo cafe
WHY GO?
Try the Napoli style and pan pizzas conceptualized by chef Salvatore Cuomo for the café should be the closest to authentic Italian pizza you can get. Also don't miss out on the Sicilian cannoli for dessert.
MENU
related stories