History tells us that the Philippines is the first country in Southeast Asia to produce cocoa beans four centuries ago. Our geographical location is 20 degrees above the equator and this gives us a significant advantage in where beans can grow in the fertile lands of our region. This also makes it possible for our farmers to make cacao beans a highly profitable commodity. 
And because of the country's thriving cacao production, many artisanal businesses are venturing into making bean-to-bar chocolates in a variety of types, from milk chocolate and dark chocolate to even chocolate with alcohol.
Yes, the liquor-filled chocolate is also a game-player in the local chocolate industry and it even gets better when you realize that what you're actually munching on is wholly made of high-quality local ingredients.
Theo & Philo, one of the leading local artisan chocolate companies, recently collaborated with Tanduay to come up with their own liquor-filled chocolate. The chocolate uses 65 percent dark chocolate and is mixed with Tanduay Asian rum gold caramel filling. These bars are now exclusively available at the Tanduay store at Century Park Hotel.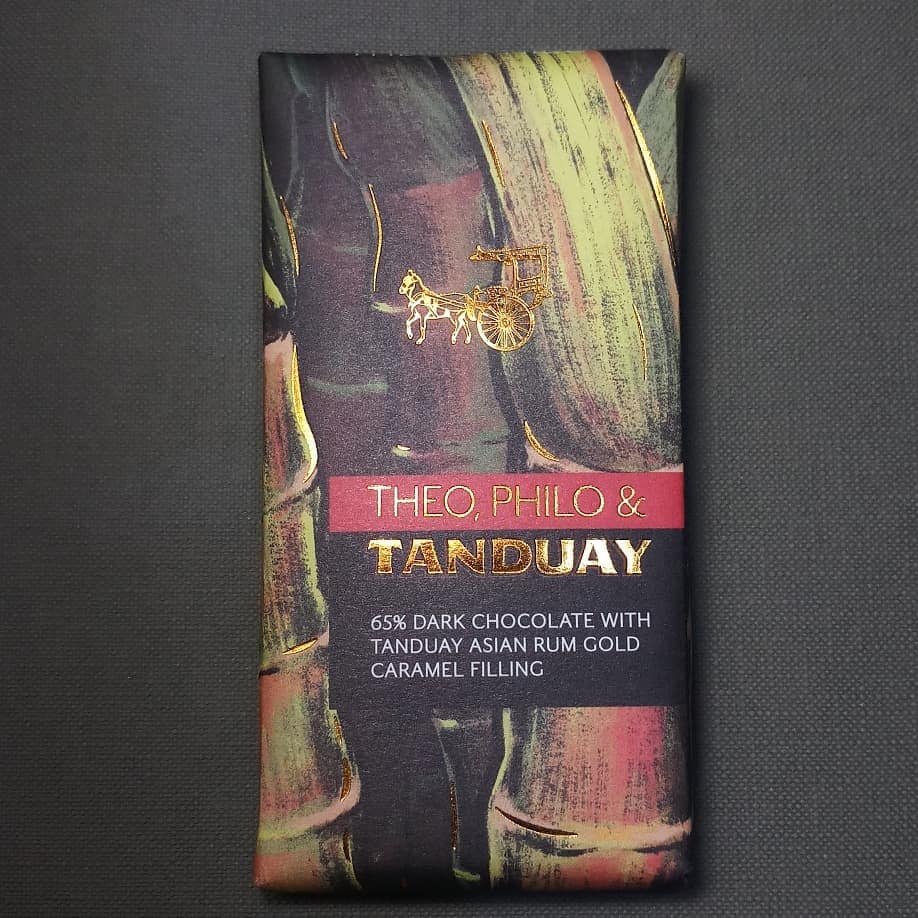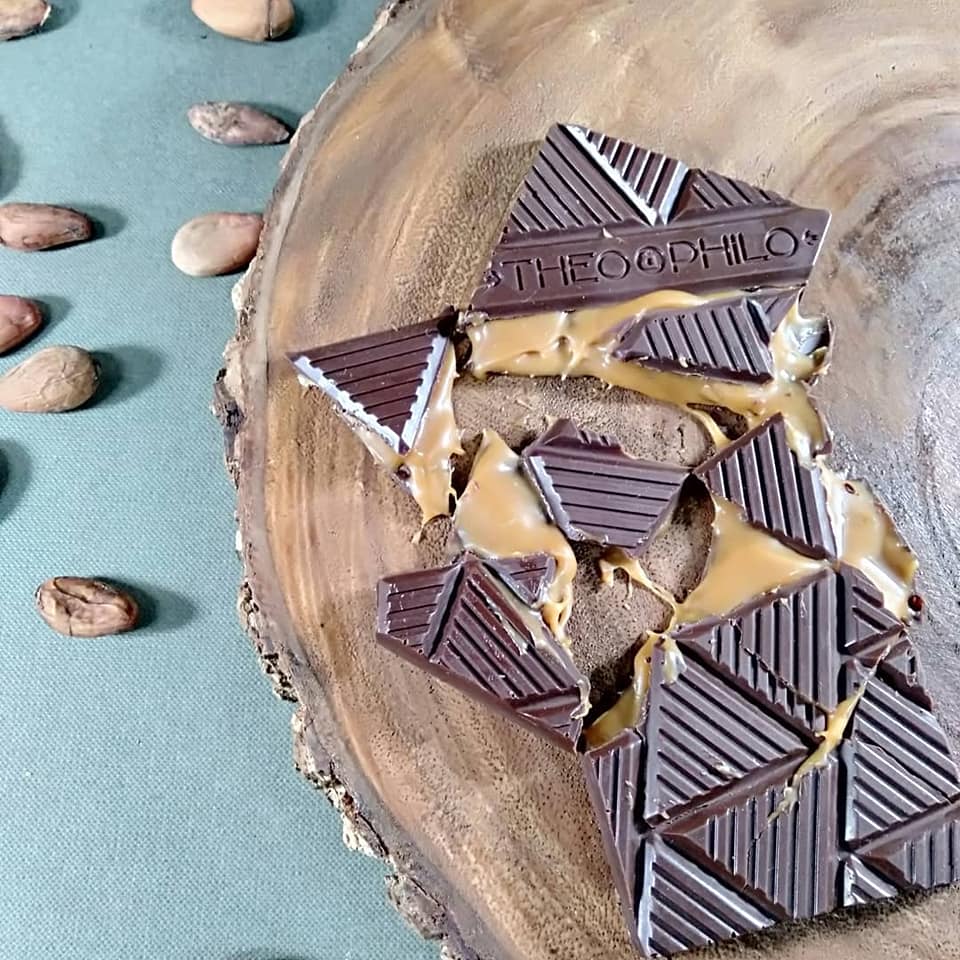 "A few people have been asking us to make chocolate with alcohol, so we are glad to have the opportunity to collaborate with Tanduay and their 165-year-old tradition of crafting rum," the brand said on a Facebook post.
"Tanduay's Asian Gold Rum, made from the Philippines' own heritage sugarcane, adds a layer of complexity and sophistication to our Philippine single origin chocolate," it added.
Founded in 2010, Theo & Philo is the first bean-to-bar artisanal single origin chocolate in the Philippines. This means that the sole cacao ingredient used in the production is only sourced from one place, Davao.
Theo & Philo's beans, on one hand, are sourced from Mindanao while the chocolates are made in Manila. Tanduay, on the other hand, is made locally from the country's sugarcanes. Through sourcing local ingredients from the country's land and labor from our local craftsmen, Theo & Philo and Tanduay's liquor-filled chocolate set a standard in the local chocolate industry rooting its very craft of ingredients from our Filipino agricultural heritage. 
Header photo courtesy of Theo & Philo on Facebook page
Get more stories like this by subscribing to our weekly newsletter here.
Read more:
Malagos Chocolate's farm is now a certified 'heirloom cacao' producer
Eat chocolate bagoong and other cacao-infused dishes at this Poblacion bar crawl
Come aboard Buccaneers, a rum bar that looks like a ship stuck in Poblacion
Writer: BEA NICOLE AMARILLE