Pio Goco's Taal tours always involve some trivia. During our visit, for example, he gushes about an artifact he unearthed from their house's previously closed-off room. It's a black and white photo of Emilio Aguinaldo and his wife Maria during their wedding day. He's convinced that his grandfather Juan Cabrera Goco, famed for his involvement in the Katipunan as its treasurer, owned this.
But that was just one of his newer tidbits of information. Perhaps more innate in his storytelling of their ancestral home's history is its proximity to another notable person's house, one who's also involved in the machinery of the Philippine Revolution.
"You see that bust in front of our house?" he asks, pointing to a statue of a woman that marks the corner of Calle H. Castillo and the street named after this prolific figure. "You've probably never heard of her but she's quite instrumental to the Philippine Revolution."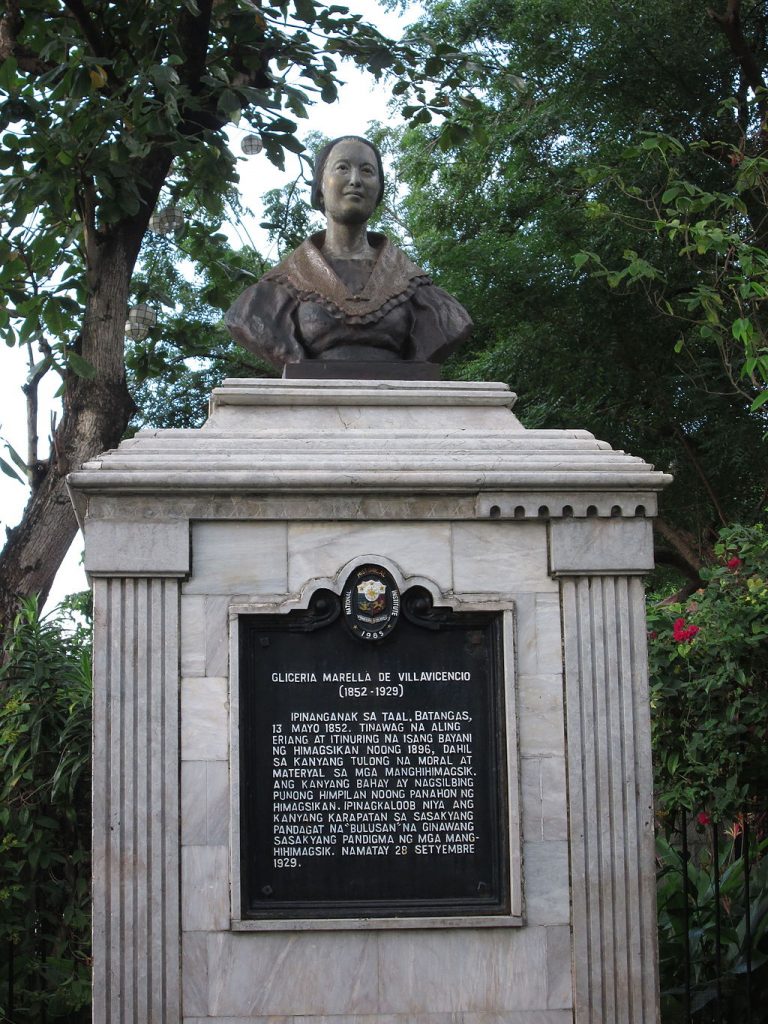 That woman is Gliceria Marella-Villavicencio, who despite her generous contributions to the revolutionaries didn't get enough credit, and is thus named the "forgotten hero" and more commonly the "Godmother of Philippine Revolution." Or to her friends and family, just Aling Eriang.
Born on May 13, 1852 to a wealthy family from Taal, Batangas, Marella de Villavicencio later married a man from another affluent family who's in the industry of ship making. She and her husband are known supporters of the revolution, oftentimes designating their home as the secret meeting place for the likes of Andres Bonifacio, Miguel Malvar, Feliciano Joson, Vito Belarmino, Eleuterio Marasigan, and Felipe Calderon.
But perhaps her greatest known contribution is donating the first warship of the revolutionaries called the SS Bulusan. The steamboat was used to transport armaments, food supplies, and ammunition, as well as Filipino soldiers to Visayas.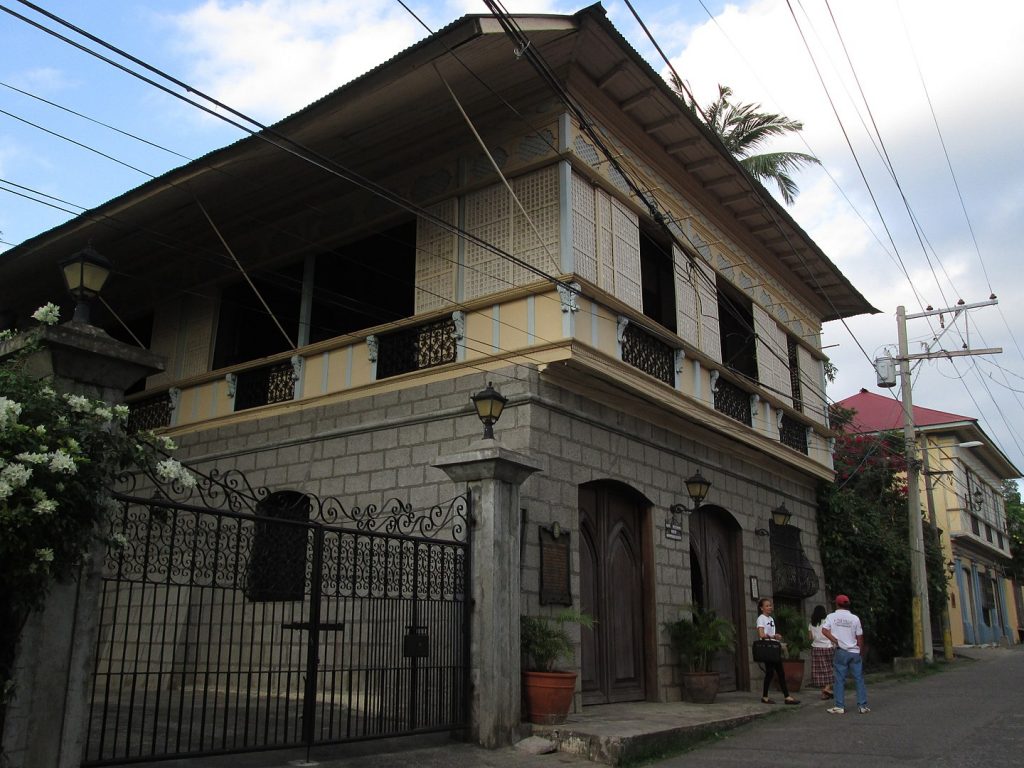 Marello de Villavicencio and her husband also figured in overseas affairs by supporting the insurrectos. She lent Jose Rizal the money he needed to publish his novels as well as La Solidaridad worth P18,000, a big sum during that time. In return, Juan Luna painted portraits of the couple, which remain to be the single most prominent photo of this woman after her death in 1929. Clad in baro't saya with puffy sleeves, a black alampay, and minimal jewelry, her face tilted a little to the left radiates with an air of calm and approachability.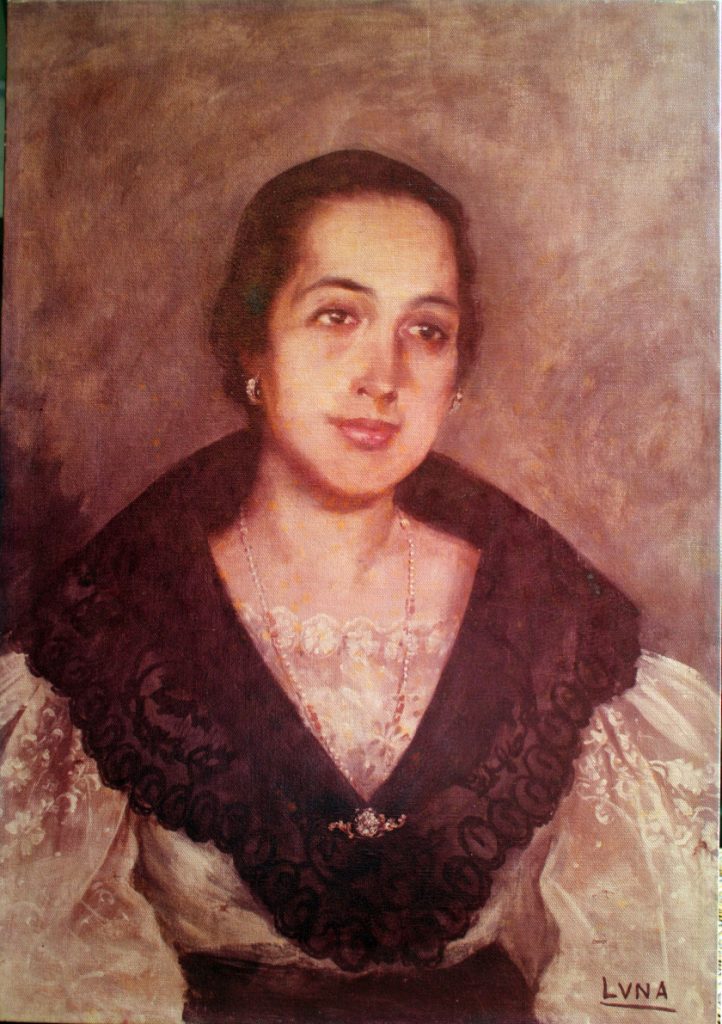 On Jun. 12, 1898, a day we still remember to this day as the declaration of Philippine independence, right after the flag was waved in Aguinaldo's home in Kawit, the youngest president also gave Aling Eriang the rightful title as Madrina-General de las Fuerzas Revolucionarios or the Matriarch-General of the Revolutionary Forces.
By the end of his story about their famous neighbor, Goco asks, whether we know her prior to this trip. Not a hand was raised. For someone who barely got the recognition she deserved for her efforts, Gliceria sure has a long list of monikers pertaining to her role in the revolution: an angel, a godmother or ninang, and a matriarch—all of the things she rightfully was and should be remembered for.
Get more stories like this by subscribing to our weekly newsletter here.
Read more:
The Philippines doesn't have an official "National Hero"
Larry Itliong: The forgotten Filipino hero in American history
An RPG dedicated to Filipino revolutionary heroines you can play online
Writer: CHRISTIAN SAN JOSE
ART LEVENSPIEL SANGALANG