One of the common problems we face as consumers is knowing whether the products we use are safe. Of course, it's a must. But as the economy constantly evolves and the threat to our environment worsens, it's also necessary to consider whether the products we consume are also good for the environment. 
Living sustainably is challenging because it really requires commitment. And let's be real: the beauty industry is one of the biggest contributors of plastic waste, from plastic wrappers to bottle containers, and there's very little (if any) that can be recycled once products have been emptied. But helping the environment doesn't have to mean forgoing beauty. It's just a matter of being mindful of your routine.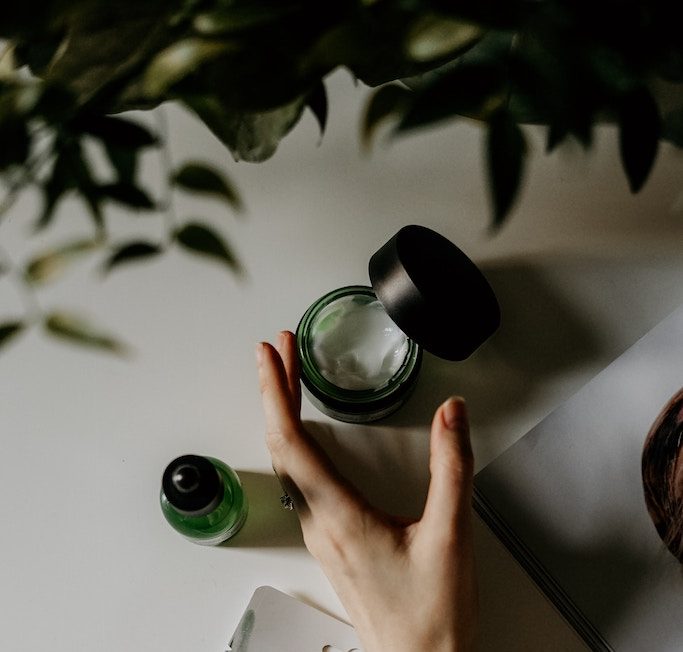 Go for the glass-bottle based products instead of plastic
Since plastic bottles tend to degenerate as time goes by, it's best to go for products with packaging that can be of long-term usage like the glass. Glass containers are not only useful but it's also versatile in many aspects such as using it in the kitchen or in the bathroom. 
Reuse plastic containers
If you can't find a glass bottle for the product you need, you can also reuse the plastic containers. Got an old, small spray bottle? It can be used for face mist. But be careful as these containers deteriorate with time, and can affect the product stored inside. If you plan to reuse your empty bottles, make sure they're made of longer-lasting material. It's also best if you can find recycling drop-off points for your empty bottles should you be unable to use them again.
[READ: 
These brands will keep you and the environment pretty]
Maximize multipurpose products
Some products work in two ways: like a sunblock with moisturizer, or an eyeshadow palette with shades that could be used as blush, contour or highlight. In this way, not only are we lessening our purchase or plastic but we are also creating a lighter weight for our pockets and our bags.
Make your own masks 
Facial masks have become skincare staples since the rise of the Korean 10-step routine, but so have DIY masks. By using basic ingredients like fruits and other items from your pantry, you can already hydrate and exfoliate your face without the need to spend too much on plastic-packaged products.
Use cloth instead of wipes
Removing makeup is an essential part of every skincare routine, but using wipes also contributes to single-use products that are damaging the environment. Not only are makeup wipes bad for the environment (it takes 100 years for it to decompose), it's also bad for your skin because it may cause face irritation. Instead of wipes, it's better to use cotton cloth that is soft on the skin and can be reused. 
Use less water
Above all, it's most important to conserve water. As a primary resource, we should be more wary of using it because we'll never know when it's going to last. The tip is: when washing your face, open the faucet only when needed because while it's easier to just let the water run, it would already make a huge difference to close that faucet when not needed. 
The beauty industry constantly evolves and as varying trends continue to affect our choices as buyers, it's also our job to be more aware of the products that we use not just for ourselves but also for the welfare of the environment. 
Header photo courtesy of Oliver Johnson on Unsplash
Get more stories like this by subscribing to our weekly newsletter here
Read more:
How safe are your skincare products? This website might have the answer
Save the planet with these natural beauty and skincare products
Sustainable beauty? These local eco-friendly shops make it possible