This local airline now serves comfort food and vegetarian meals
Pinoy spaghetti and veggie pesto sandwich for in-flight food, anyone?
Sep 16, 2019
Traveling for numerous hours on a plane is quite a challenge for some people, especially when you're on a long flight bound to a place a thousand kilometers from home. Setting aside the excitement and thrill of going overseas 30,000 miles in the air, there's sometimes a sinking feeling you'll get that you'll end up missing the flavors from home.
Luckily, air carrier Cebu Pacific has just added new items to their in-flight menu, with new options such as Pinoy spaghetti and lechon paksiw. There are also options for vegetarian passengers. 
The Pinoy spaghetti is served in a sweet tomato-based sauce with sliced sausages and topped with grated cheddar cheese.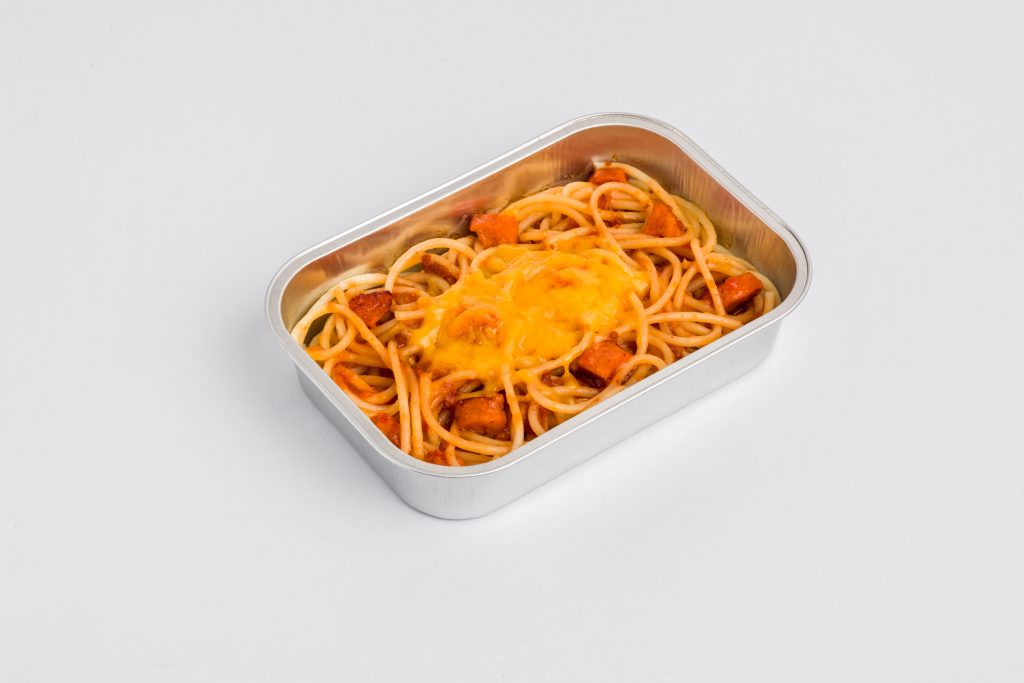 Another dish is the lechon paksiw which has slices of lechon stewed in a blend of vinegar, sugar, and spices and is then served with white rice.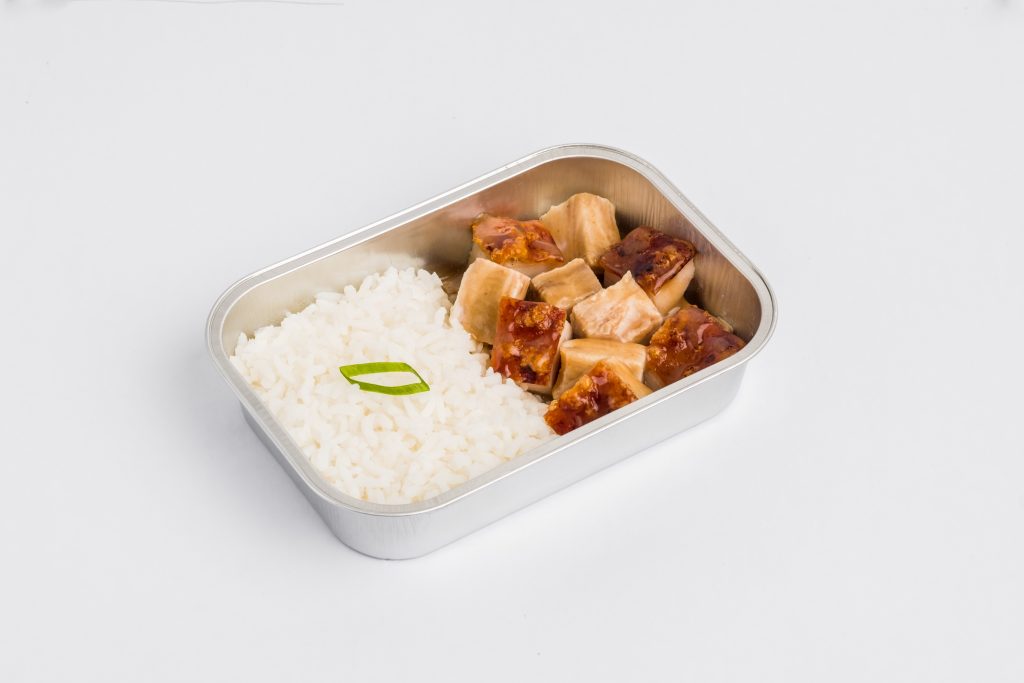 The beef salpicao is made with tender beef chunks seasoned in soy sauce and garlic; and Hainanese chicken rice that has steamed chicken with bok choy and seasoned rice.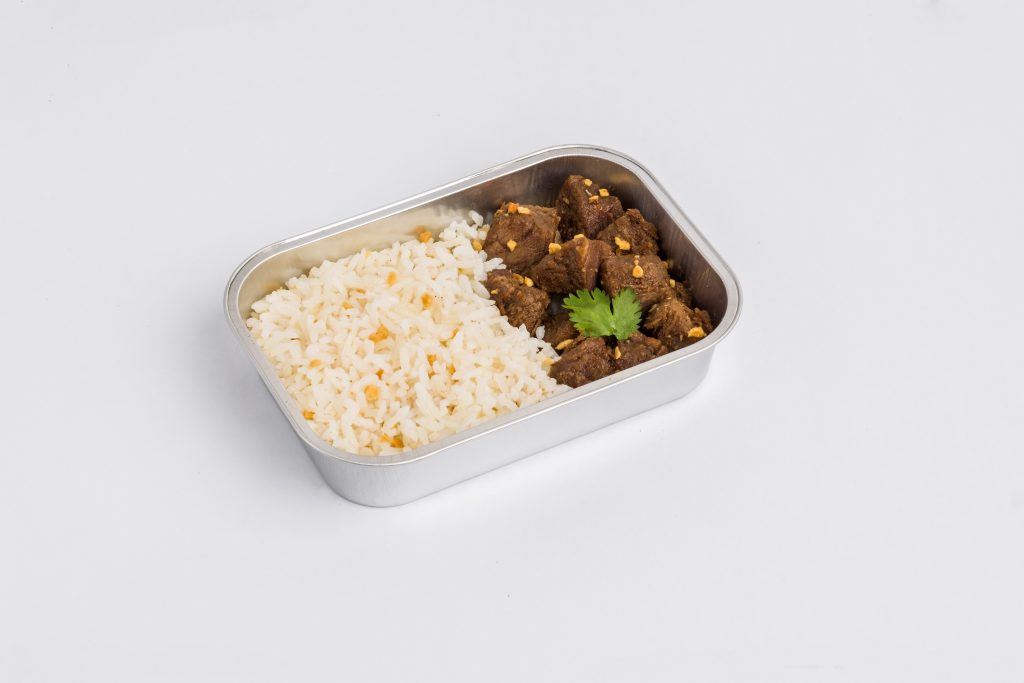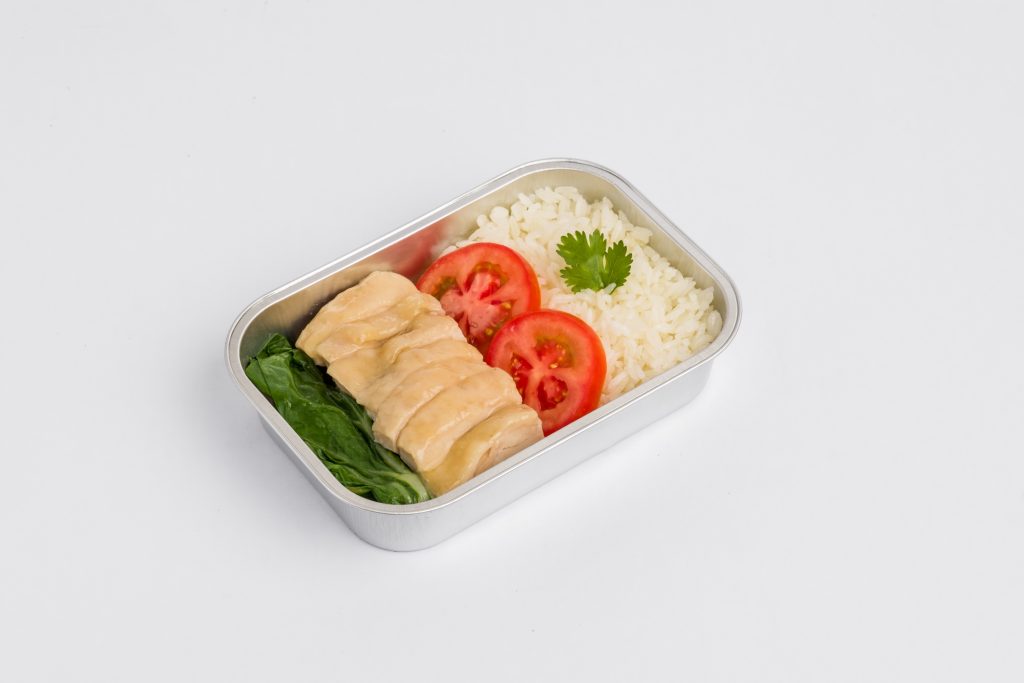 Also available is their fish fillet in black bean sauce with a side of bok choy.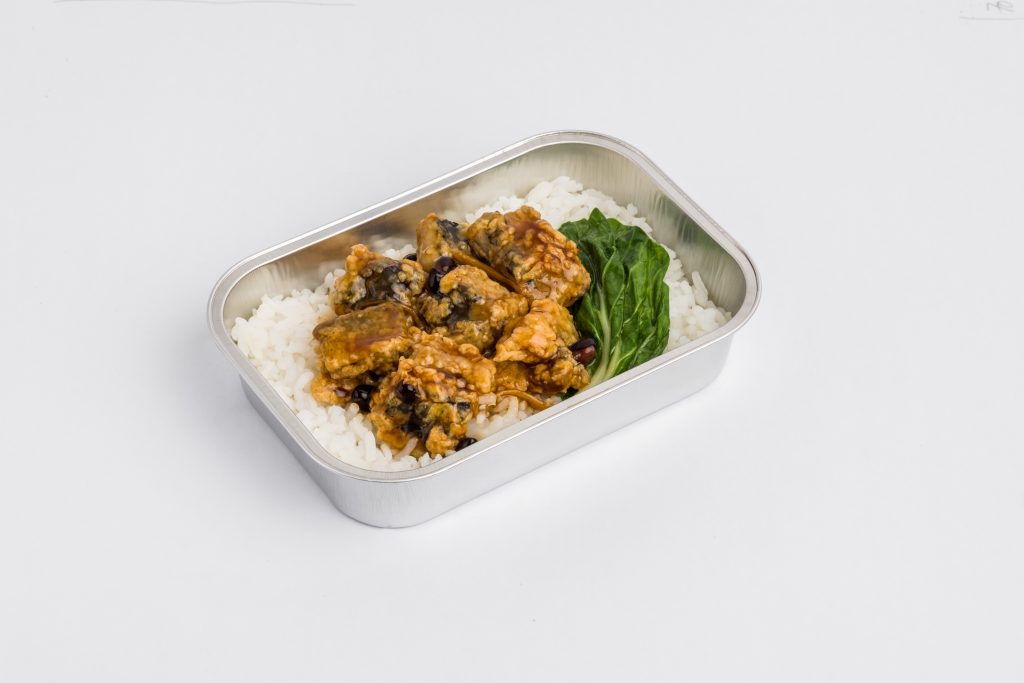 Meanwhile, if you're looking for a lighter meal, you can have chicken yakisoba: stir-fried noodles with chicken bits and vegetables doused with a soy-based sauce.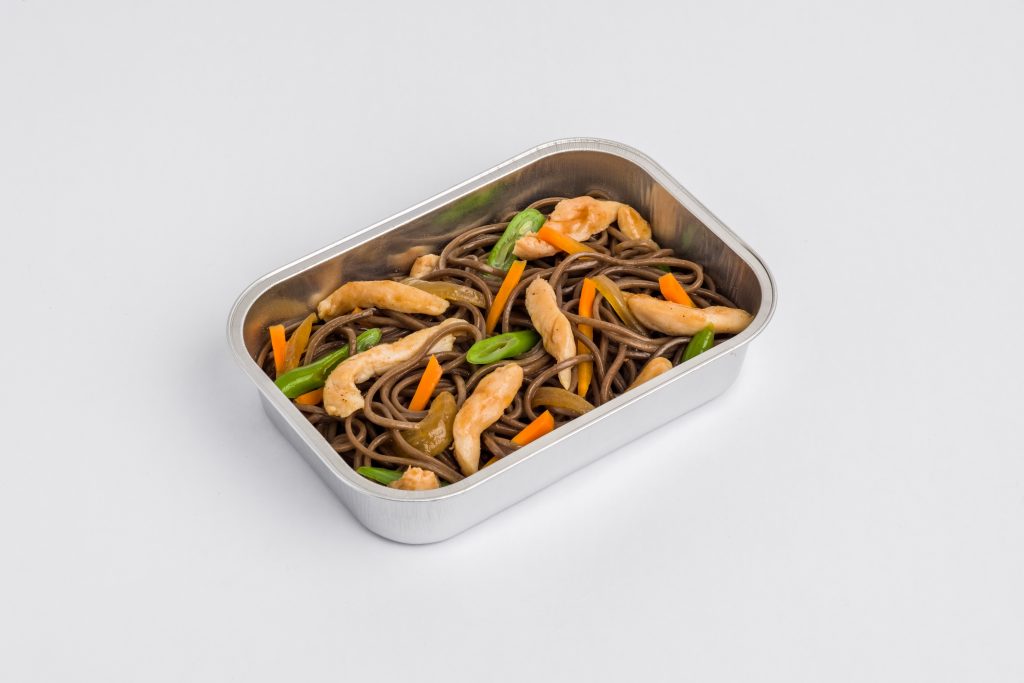 There's also a roasted chicken sandwich on toasted panini bread with roasted chicken, sautéed spinach, and grated cheddar cheese with a garlic aioli spread. The crab salad sandwich is shredded with crab sticks and vegetables tossed in mayonnaise-based dressing with a hint of spice on brioche bread.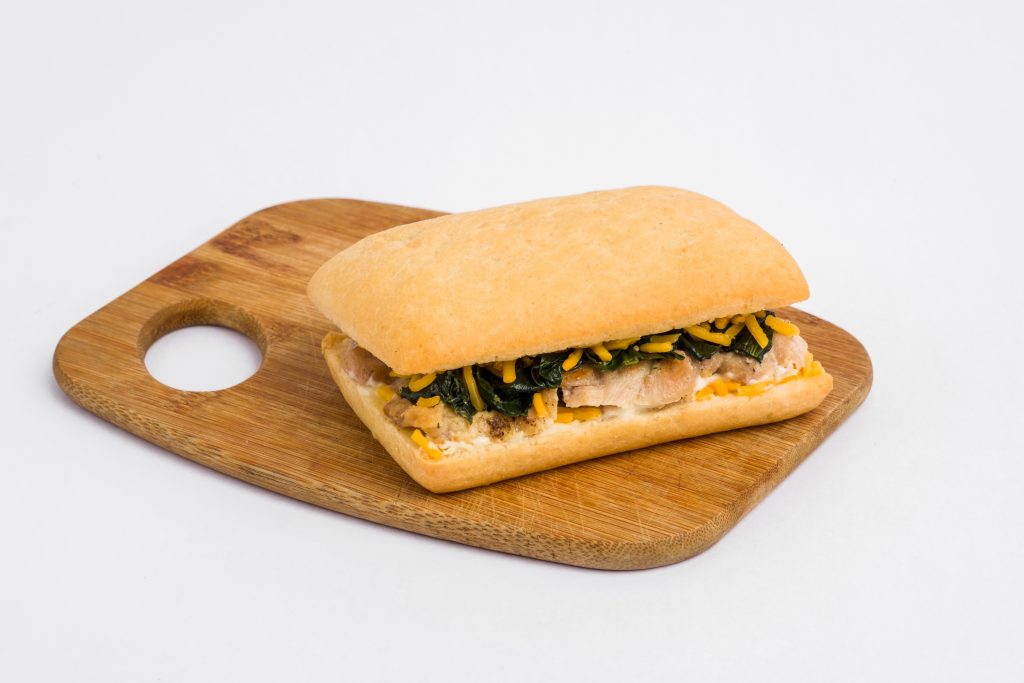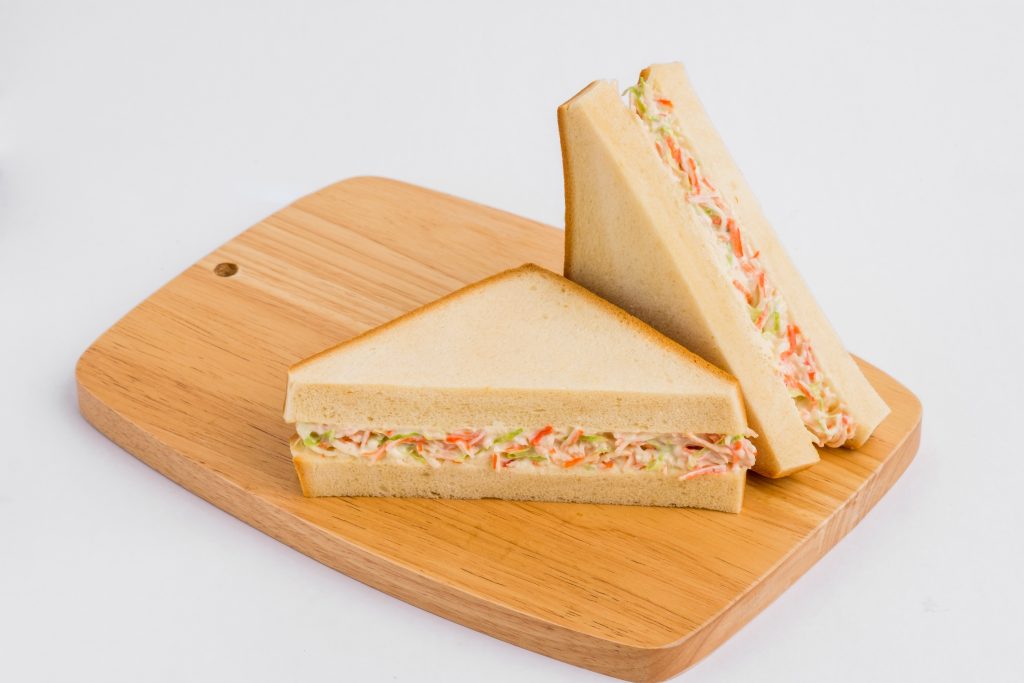 As a vegetarian option, you can have the veggie pesto sandwich, consisting of tomato, lettuce, and mozzarella, layered on top of pesto on ciabatta bread.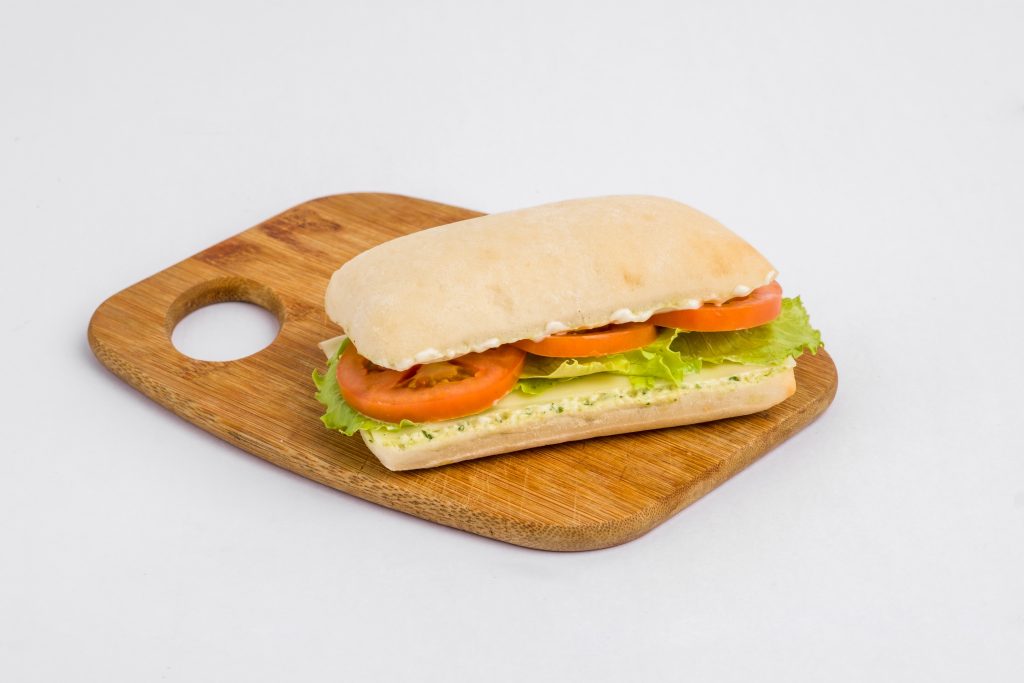 The new selection of meals is available for pre-order upon booking a flight. If you've booked your flight already and you wish to have the meals on your flight, you can manage your orders via the Cebu Pacific website. 
"Our meals being on pre-order also helps us guarantee less food wastage, and is in line with efforts towards more sustainable practices and operations," Cebu Pacific's director for in-flight catering and sales JB Bueno said.
Header photo courtesy of Cebu Pacific
Get more stories like this by subscribing to our weekly newsletter here.
Read more:
Local airline eyes flights to Baguio
This airline is making farm-to-plane in-flight meals a thing
Don't know where the vegan places are? Try the HappyCow website
TAGS: cebu pacific comfort food flight food homey food travel food vegan options