This airline is making farm-to-plane in-flight meals a thing
Good news for frequent flyers who want to eat healthy
Jan 10, 2018
I'm not a frequent flyer, but I know some airplane meals are blatantly known for being tasteless, dull, and downright 'bad'. There are also those that serve better meals, but still not exactly what you would call fine dining.
In October 2017, Singapore Airlines (SIA) committed to boost its F&B sustainability practices through in-flight food and beverage offerings. They launched a new initiative called "From Farm to Plane" which aims to promote environment sustainability while supporting local farmers' communities.
With the farm-to-plane concept (derived from the farm-to-table movement), the airline plans to use more sustainable and meatless ingredients in its in-flight meals. Moreover, SIA's International Culinary Panel (ICP) of world-renowned chefs were tapped to create in-flight menus using sustainable ingredients and local products from farms at the airline's destinations. The menus will be initially introduced to Suites customers on selected routes and will gradually be made available to customers in other classes.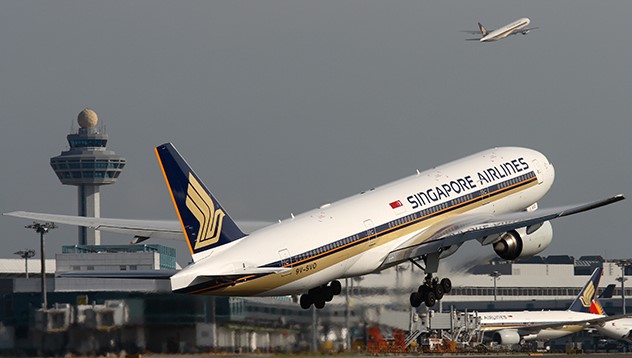 "Our food and beverage sustainability efforts will further demonstrate and reinforce Singapore Airlines' ongoing efforts to help reduce our carbon footprint and ensure a greener environment," said Marvin Tan, SIA's senior vice president for products and services. "While we continue to deliver a quality in-flight dining experience, we would also like our customers to know that we are playing our part in ensuring sustainability."
For its 70th global anniversary, SIA celebrates another milestone with their fifth showcase and travel fair together with its regional wing, SilkAir, in partnership with BPI, Ayala Malls, Globe Platinum, Singapore Tourism Board, and Changi Airport Group.
If you're looking to travel more this year, mark your calendars for the SIA Showcase and Travel Fair 2018. Score attractive fare deals and exclusive privileges when you visit either Glorietta or Trinoma on Jan. 26 to 28.
Photos courtesy of Singapore Airlines
Read more:
HONY is coming to Manila: Is it the right choice?
Have you been a responsible traveler?
Travelers weigh in on the best local destinations
TAGS: events nolisoliph SIA SIA Showcase and Travel Fair singapore singapore airlines SQ