Essayist Zadie Smith writing about climate change said, "There is the scientific and ideological language for what is happening to the weather, but there are hardly any intimate words."
She continues, in the same essay, saying that in order for us to truly understand the impact of what is happening to a point where we will have to do something is to evoke "the intimate loss of the things we loved." That is to say, to localize the effects of the global climate crisis, which should be easy because "every country has its own version of this local sadness."
Or in the case of the latest United Nations (UN)-backed Intergovernmental Panel on Climate Change (IPCC) report "Special Report on the Ocean and Cryosphere in a Changing Climate" released last week, every country will ultimately be affected by rising global temperature, it's just that some will take a bigger toll especially when faced with the threat of accelerating melting cryosphere or the frozen parts of the planet.
Our country being an archipelago in the Pacific Ocean bear the brunt of the consequence of this, specifically rising sea levels.
"There could be areas that will be permanently inundated, especially the low-lying ones. Productive agricultural areas near the coast could also be saline because of the intrusion of seawater," said Lourdes Tibig, one of the contributors to the report and the lone Filipino in the panel of researches and scientists.
Tibig, in an interview with Inquirer, also warned that stronger storms than super typhoon "Yolanda," which hit Eastern Visayas in 2013 may be the "new normal."
The thawing of the permafrost is also expected to worsen El Niño and La Niña conditions in the country. This will bring drier and wetter events in regions all over the Philippines.
Our rich marine biodiversity will also be hit by the warming oceans caused by the global waters continued absorbance of excess heat.
Assessing this risk, scientists say the Coral Triangle—which covers 4 million square miles of ocean and coastal waters in Southeast Asia and the Pacific that the country is part of—faces the grave threats of mean warming, ocean acidification, temperature and sea-level variability, and man-made disruptions like coastal development, and overfishing, leading to reduced ecosystem services and loss of biodiversity.
Seeing how dependent we are on our bodies of water, Tibig said it will likely affect the food supply and the livelihoods of those in coastal communities.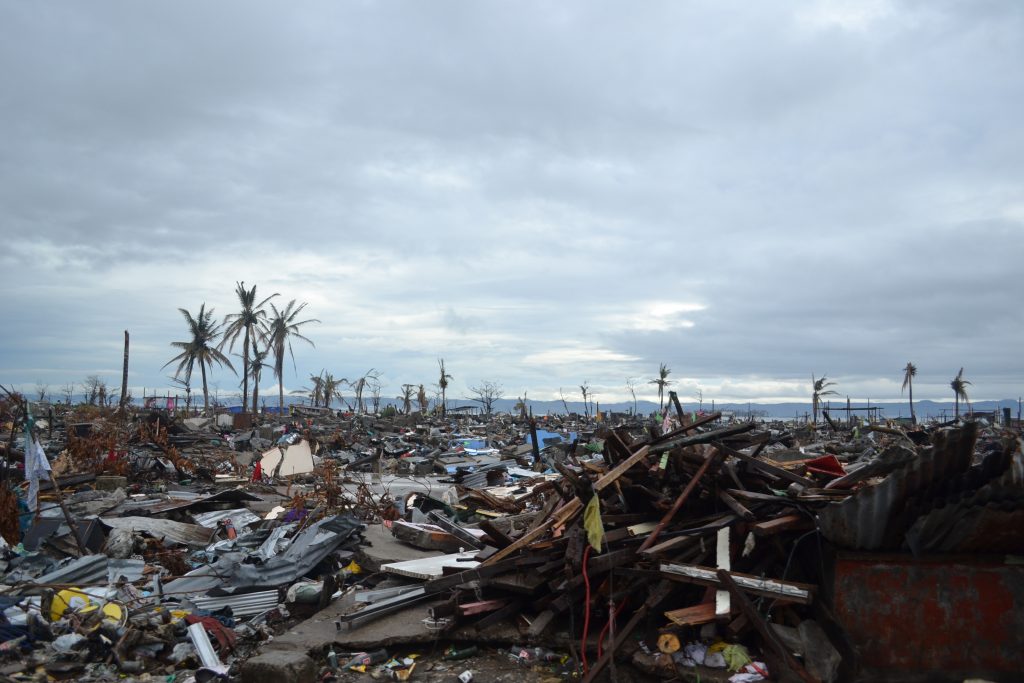 But scientists say these rising global temperatures can still be dealt with by addressing greenhouse emissions. Tibig called for the local policymakers to "listen to the science in the report and push for more integration of climate actions that would go beyond the time frame of their political positions."
She suggested that more just adaptation, there should be mitigation or reduction of emissions. But this may be harder to heed also because there is very little number scientific studies particular on Philippine climate and marine conditions, Denise Fontanilla, associate for policy advocacy of the Institute for Climate and Sustainable Cities told Inquirer.
This report is the third installment of the UN-IPCC's climate research done by more than 100 scientists from 36 countries, citing 7,000+ scientific papers.
Header photo courtesy of Inquirer
Get more stories like this by subscribing to our weekly newsletter here.
Read more:
Climate change inaction violates children's rights, says Greta Thunberg and other young activists
Climate change has turned this famous ube jam purple to white
Climate change is directly sabotaging efforts to end poverty, says UN report