The biggest losers in this SEA Games mess? The Filipino athletes
It is a disservice to the Filipino athlete that in the middle of all this outrage and disorder, we're barely talking about them. Now more than ever, they deserve this opportunity to be talked about, highlighted, and celebrated
Nov 28, 2019
Much has been said over everything that's been going on with the 2019 SEA Games—from the P50-million cauldron and the Cambodian national team reportedly having to sleep on the floor of their hotel upon arrival to an Indonesian delegate accidentally eating pork because the organizers were unable to separate the halal food from the non-halal food. There's a lot of anger and frustration going around, and rightfully so. 
This is not the impression we want to make among our Southeast Asian neighbors. Granted, our reputation as a country hasn't been squeaky clean over the course of this administration but having the foreign delegates see the chaos firsthand is not a good look. Fingers are being pointed everywhere and even among fellow Filipinos, the reactions have been polarizing at best.
Late last night, two-time SEA Games gold medalist Nikko Huelgas posted a couple of Instagram stories, telling people that it was "normal" for things not to go according to plan at these events based on his experience. He then called out fellow Pinoys who have been ranting about what's happened so far, saying that these were "walang kwenta" and asking "what [they've] done to help."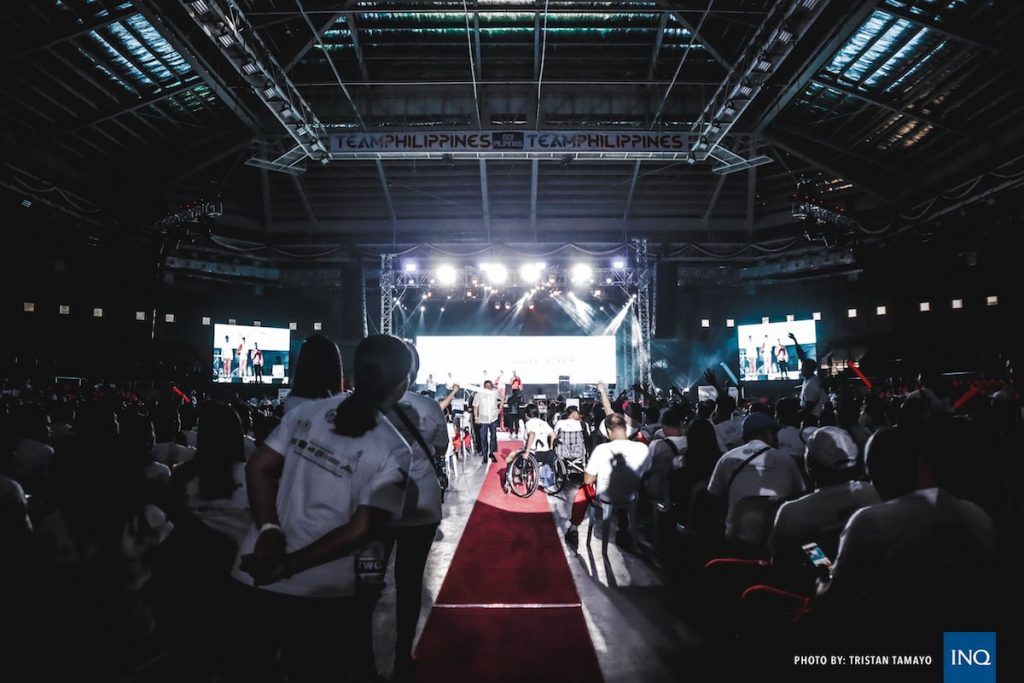 Let me start by saying that I am by no means an athlete of any sort and that I don't know how it's like to participate at a sporting event like the SEA Games as a competitor. I can't imagine the pressure and anxiety that goes with having to carry your country's flag on such a large platform. Regardless of what event you're participating in, it takes a great deal of talent, skill, and work to even get to a point where you can wear your country's name or flag on the front of your uniform.
But that shouldn't invalidate how we feel about the way the taxpayers' money is being spent over the SEA Games. With a P6 billion budget, you'd have expected the organizers to have allocated enough time and resources to finish the venues in time for the actual event, or for proper welcome materials for the foreign delegates at our airports, or for a Filipino coach to not even have to bring up nutritional concerns as the games began.
As taxpayers, we do have the right to be angry about the apparent mismanagement of the SEA Games budget and how it does not meet even the most basic expectations. We do have the right to voice this anger because we should hold the Philippine Southeast Asian Games Organizing Committee (Phisgoc) accountable for how the SEA Games have turned out so far. Shouldn't our government be working for us since we are the taxpayers? 
To deny someone their voice just because they're not an athlete is dismissive and, more importantly, undemocratic because it implies that their non-participation in athletic endeavors should render them silent about this issue. At this point, the passe argument that you shouldn't mix sports with politics has been rendered moot as this whole issue is totally centered on the politics of it all.
Besides, why can't we hold the government accountable while also supporting our athletes? These two things are not mutually exclusive. In fact, lost in all of the divisive reactions are the biggest losers in the middle of all of this mess: the Filipino athletes.
They're the ones who have spent months, if not years, training for this opportunity to represent our country on a stage like the SEA Games. They're the ones who have sacrificed so much and oftentimes, have had to work with so little—or have to be resourceful to find sponsors or ways to stretch whatever meager budget just to get their own training. They're the ones who have to face the region, if not the world, bearing our country's flag before, during, and after this whole affair.
Competitions like the SEA Games are supposed to celebrate our athletes and all of the work they've put in to excel in their chosen sport. In a country like ours where much of the focus is on nationally televised sports like basketball and volleyball, the SEA Games represents the rare opportunity that athletes competing in events like wushu, pencak silat, or sepak takraw get a piece of the spotlight.
Instead, the athletes are taking the backseat once again as the government finds itself right at the heart of this fiasco. Our athletes deserve better than this. They've given so much to their sport and to our country—often for so little—that it is unfair for them to not even be the focus of the conversation.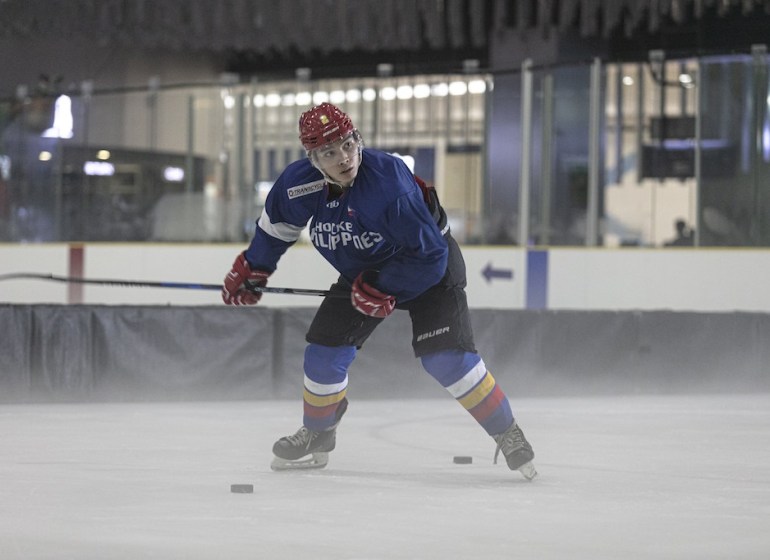 It is a disservice to the Filipino athlete that in the middle of all this outrage and all the disorder, we're barely talking about them. Now more than ever, they deserve our support. They deserve this opportunity to be talked about, highlighted, and celebrated. For example, the Philippine men's ice hockey team is defending its title on home soil. "We're both confident and nervous," says national team forward LR Lancero to Multisport.ph. "I'm thinking about how all the other teams have been training since last year. Also, I'm pretty sure Thailand wants revenge, so we'll need to stand our ground." Then there's debut sport underwater hockey whose Philippine teams, according to former competitive player Dennis Valdes, probably rank in the Top 13 in the world. Filipinas are also well-represented this year—from taekwondo athlete Pauline Lopez and skateboarder Margielyn Didal to swimmer Jasmine Alkhaldi and the entire women's football team. 
And while we're at it, the volunteers also deserve a lot of goodwill for everything they've put into these SEA Games. These people willingly put themselves into the frontlines out of sheer love for their country. They don't deserve your hate.
It's perfectly reasonable to support our local athletes while being justifiably furious at how everything has been handled so far. Private groups shouldn't have to step in and provide assistance at the last minute when you have P6 billion for an event like this. It's okay to be irate over how and where taxpayers' money—our money—is being spent over the course of these SEA Games. 
And it is absolutely possible to feel this way while still supporting the Filipino athletes. After all, they deserve better. And so do we.
Get more stories like this by subscribing to our newsletter here.
Read more:
The 2019 #SEAGamesFail is an accurate depiction of Filipino hospitality
The Aeta displacement was the first red flag to all of this #SEAGamesfail
The official logo for 2019 SEA Games has officially become a meme
TAGS: filipino athletes nolisoli.ph Philippine Southeast Asian Games Organizing Committee PHISGOC sea games